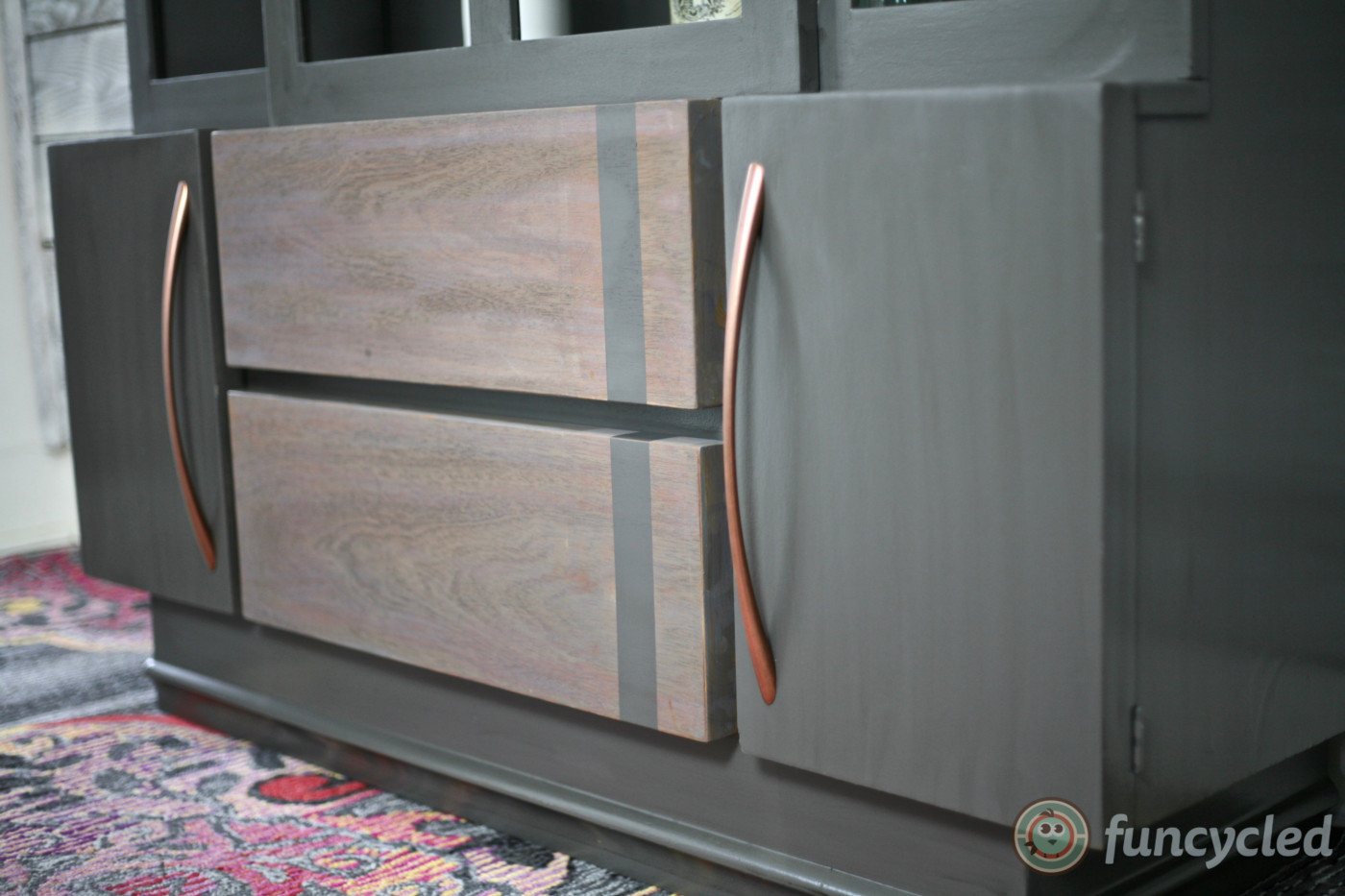 Hi Friends,
How was your week? It's been great here! A bit crazy trying to keep up with everything, but that's life for most of us, right?! I was able to work on my first ever commercial design job this week. It was so much different than home design but I really enjoyed it, too! They loved the designs and I'll be doing three new rooms next!
Also, big new on the FunCycled front… at long last, we finally hired an assistant for me! Pam will be running the store with my mom and helping me with all back end customer service work.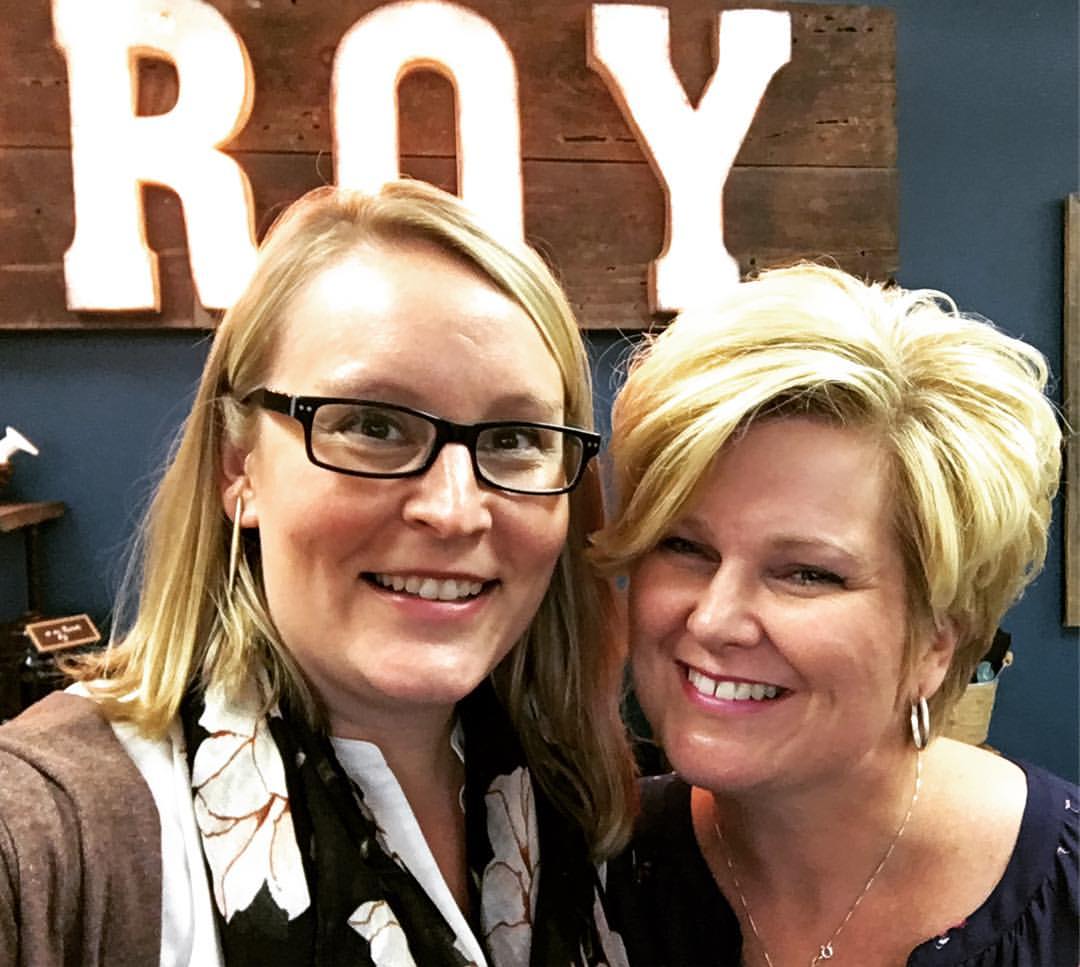 Thanks to her, we have new store hours!!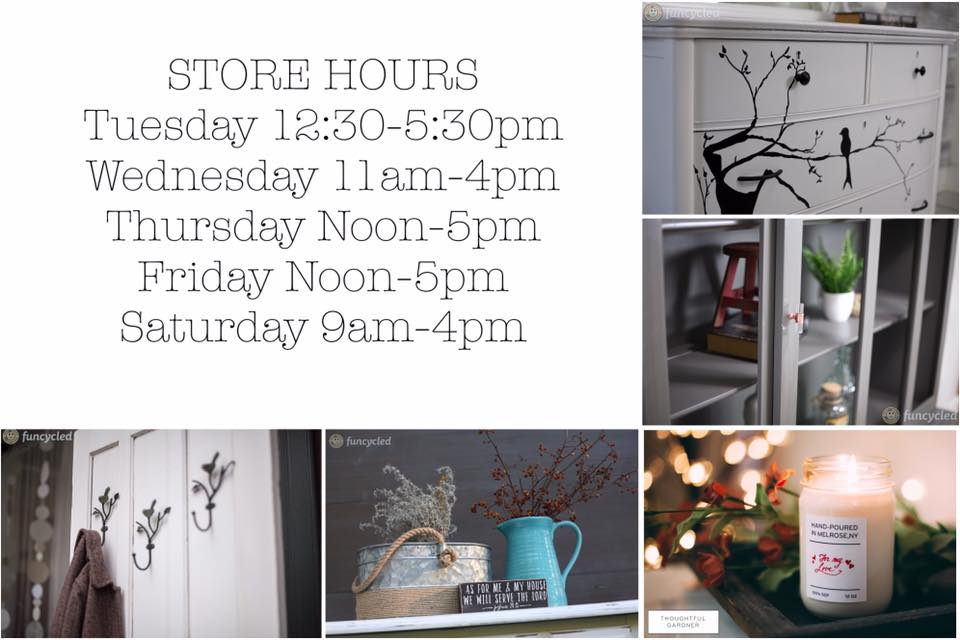 This week's furniture makeover has a cool story! We bought this from a barn sale that raises money for an orphanage in Haiti. When we bought it, I really couldn't picture what to do with it. It sat in my storage unit for months and months and months. I asked John to prep a mid century hutch for the store and he thought I meant this one. I didn't. When I came out to look at it, I said, that's not the one I wanted! I can't picture the design for that one yet. John smiled and said, "Well, it's all prepped so time to make yourself figure out a design." He was right, it was high time.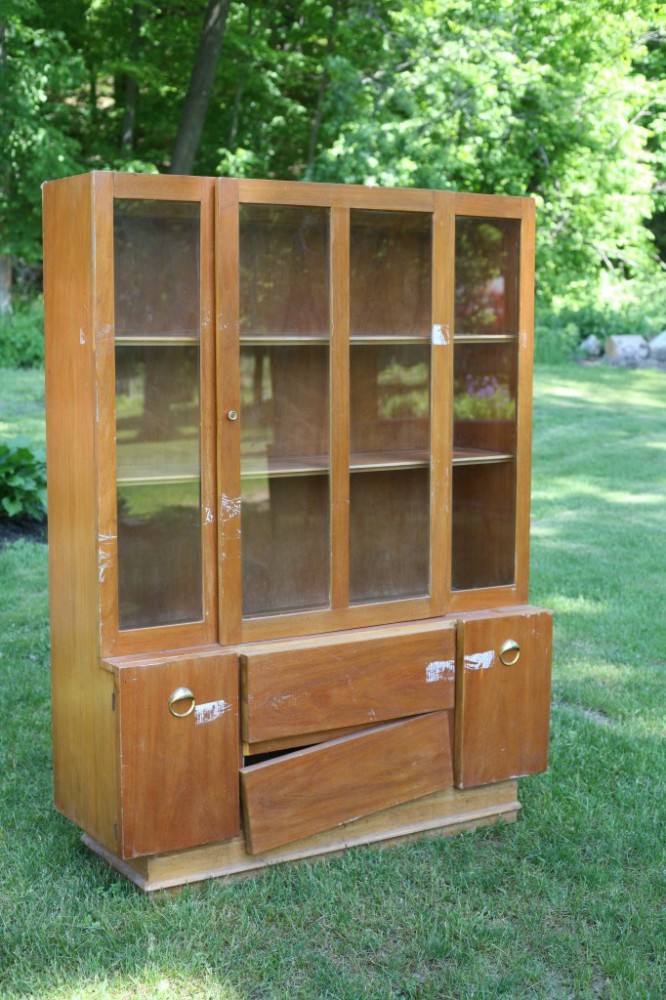 I had recently redone a buffet with similar lines, and I thought this piece could look great in the same finish.
We painted the box with Benjamin Moore's color Urban Bronze, glazed it and finished with a semi-gloss clear coat. For the drawers, we lightly sanded then stained them a light gray. I love the stripe on the drawers to make it look even more retro! Then we added new hardware.
If you want to see how we paint furniture, check out our How to Paint Furniture post.
Ready for the afters?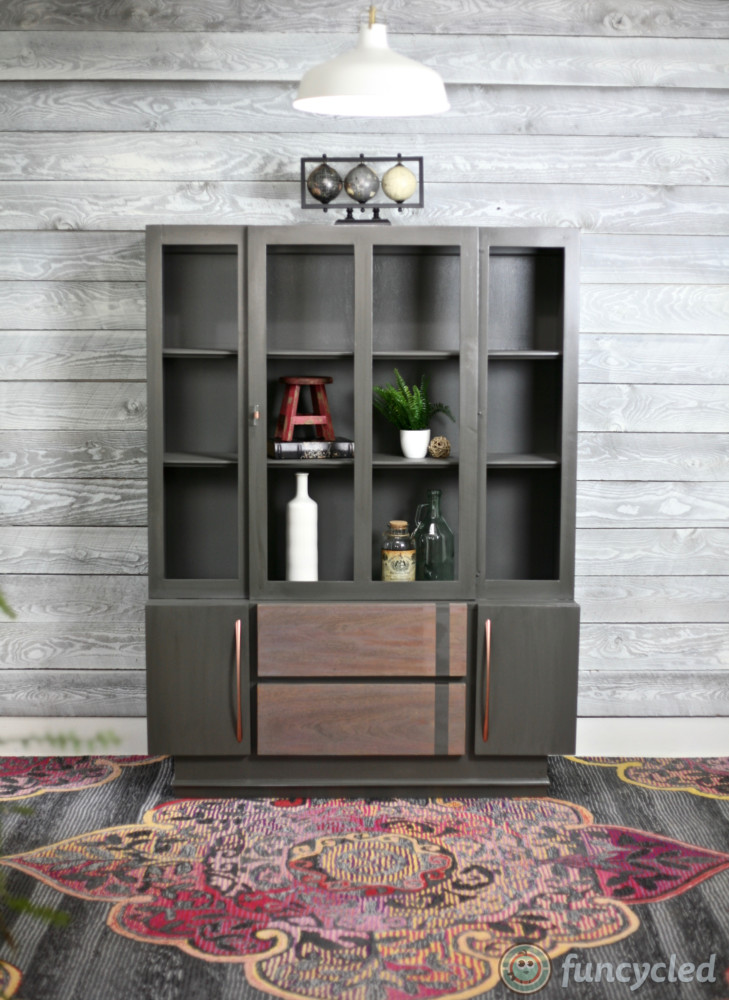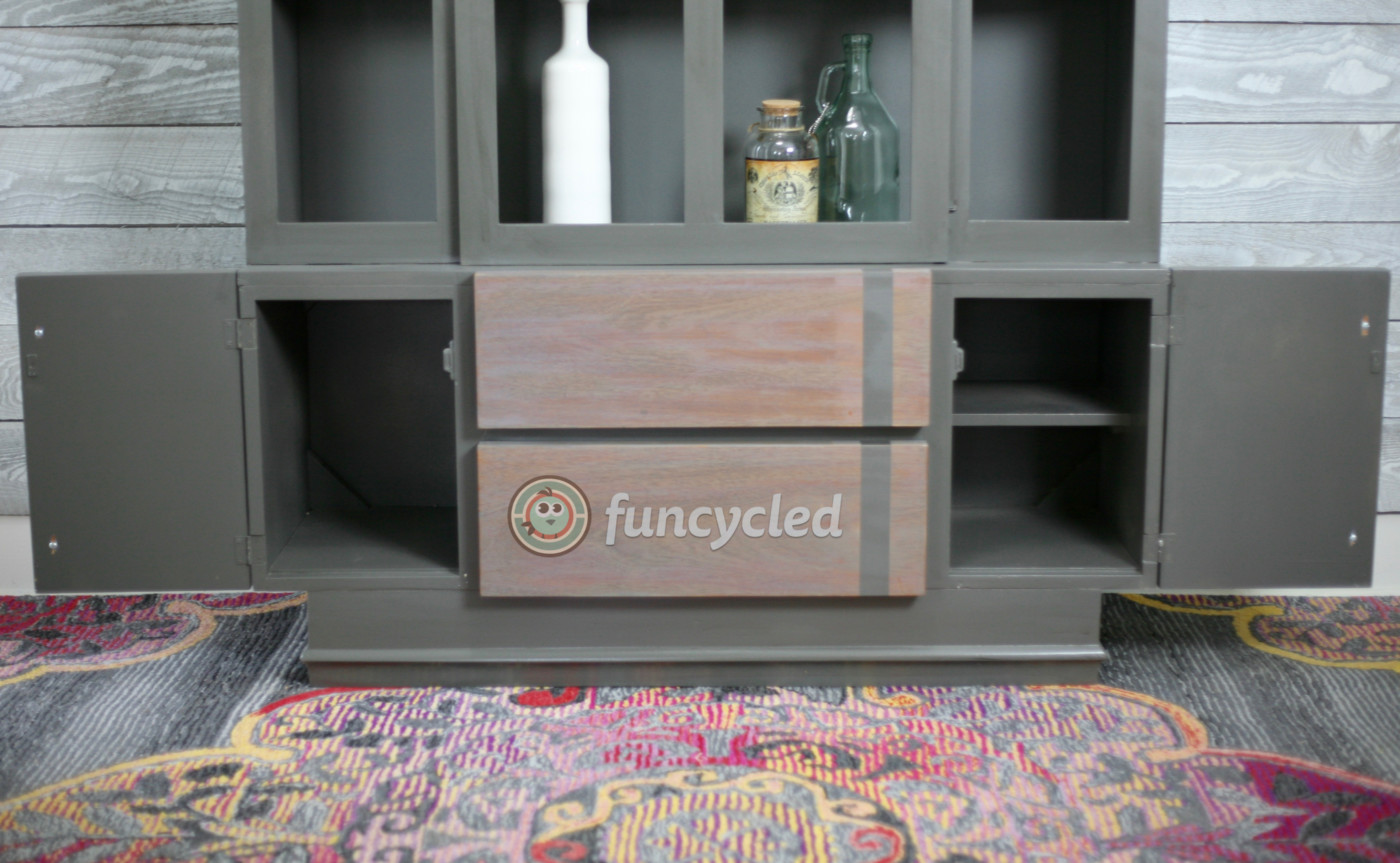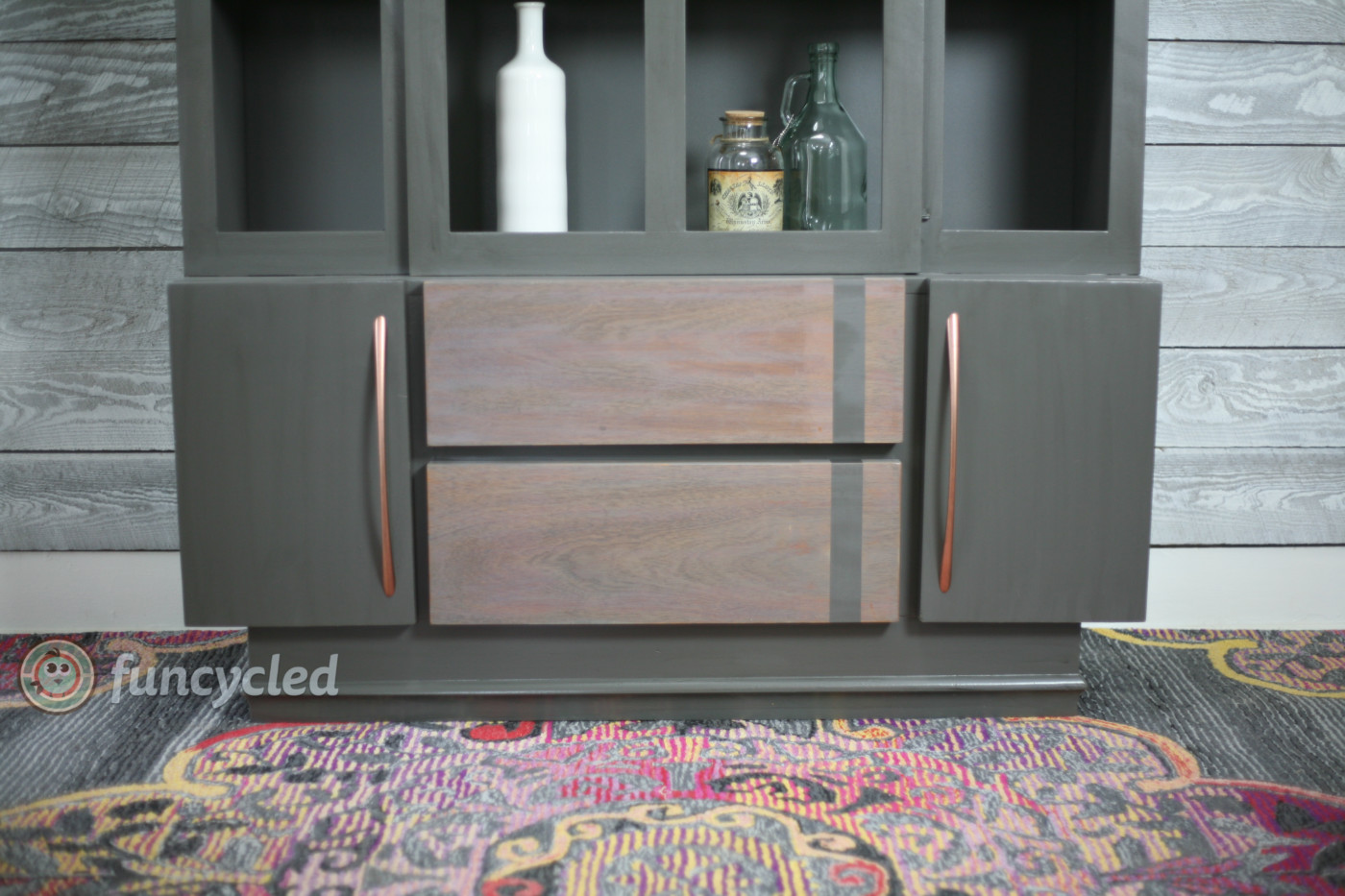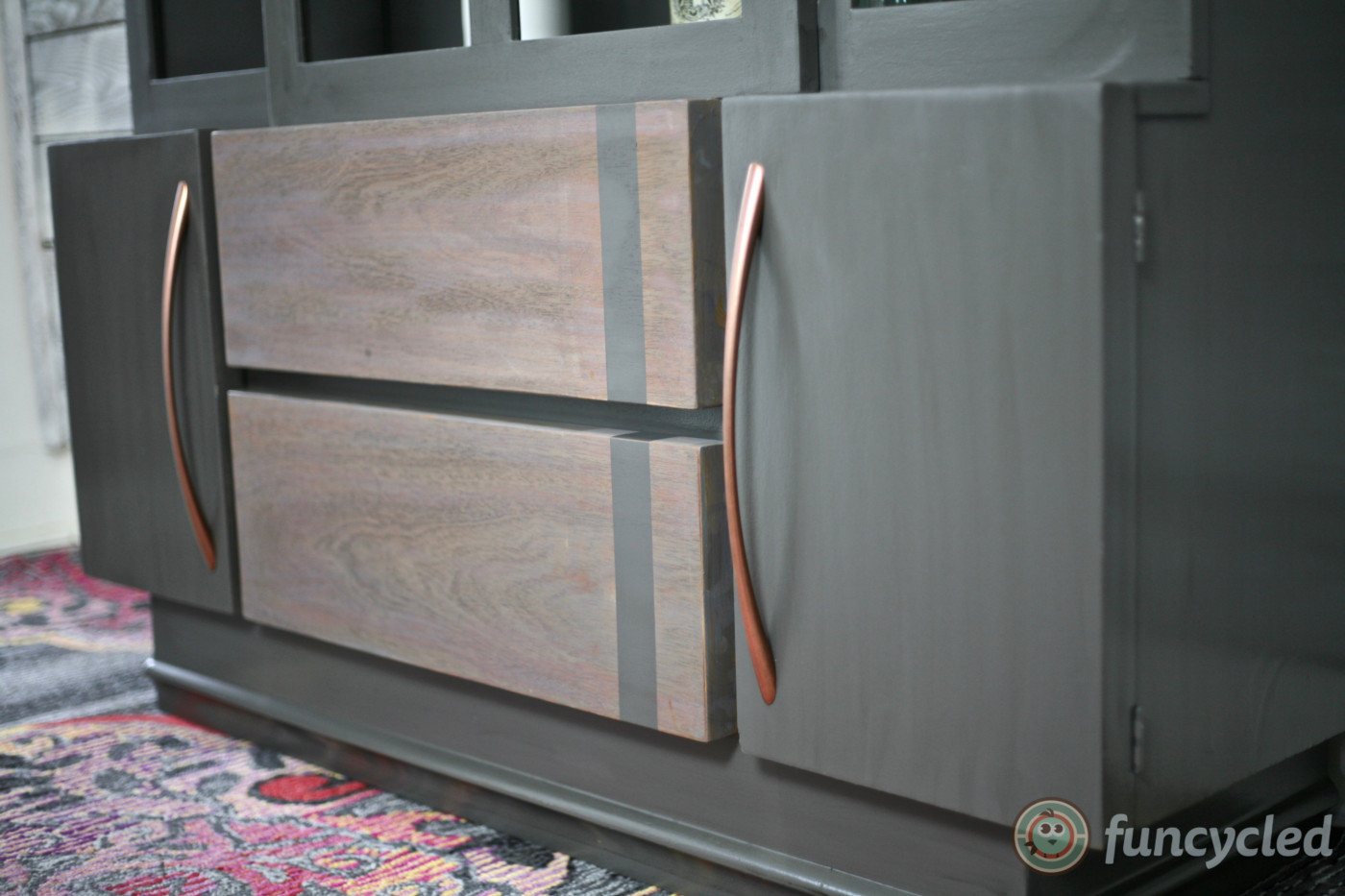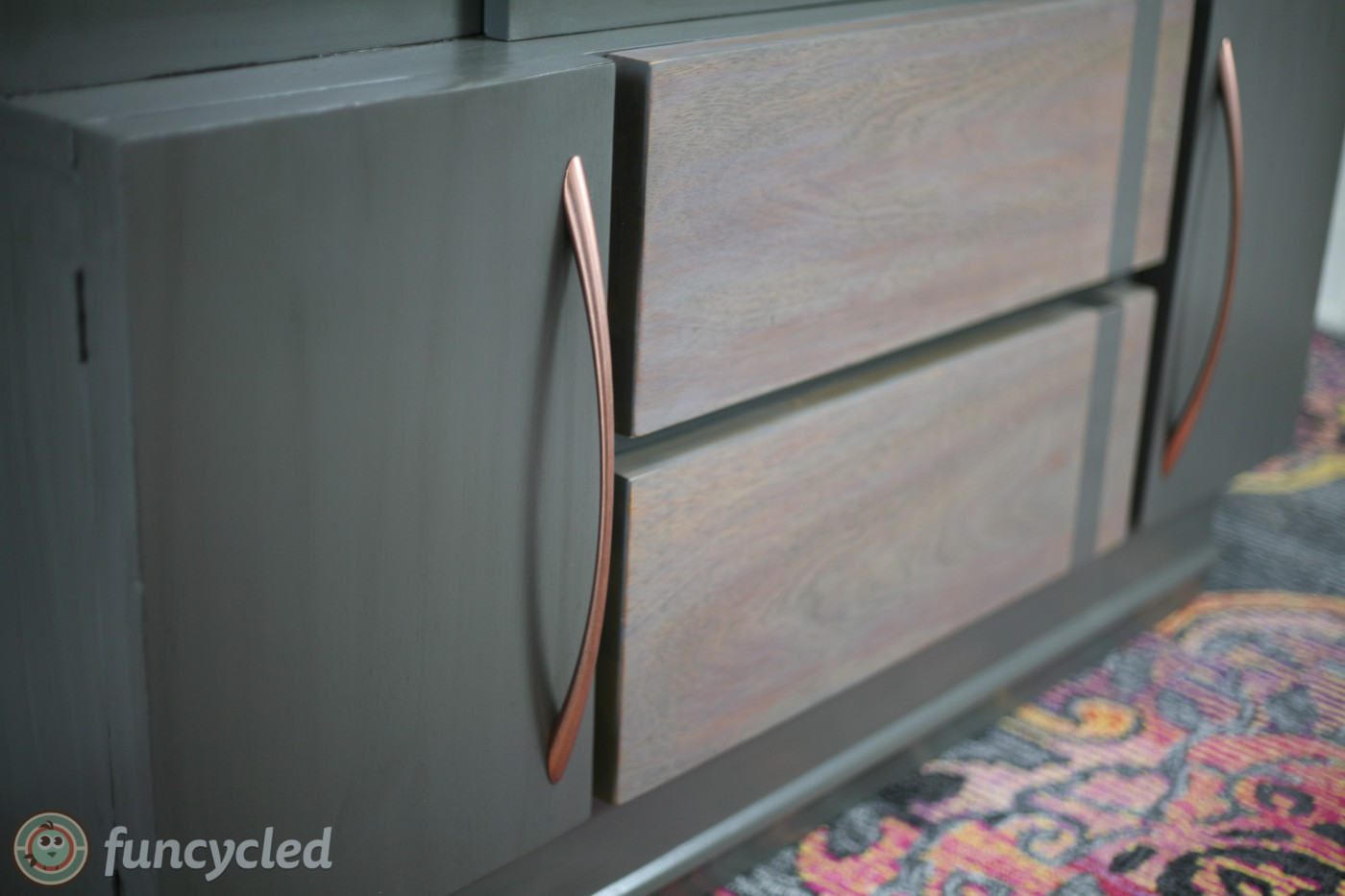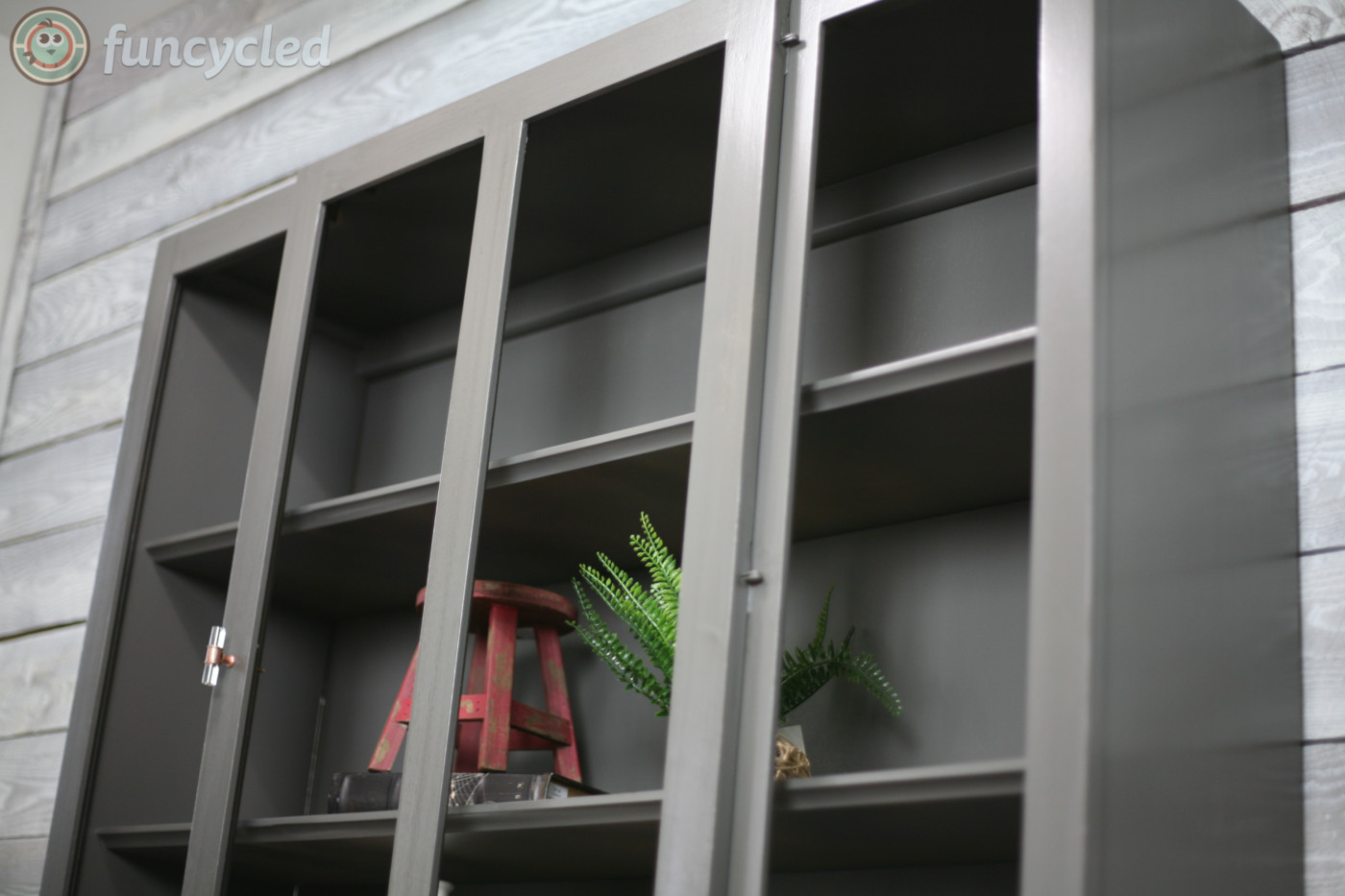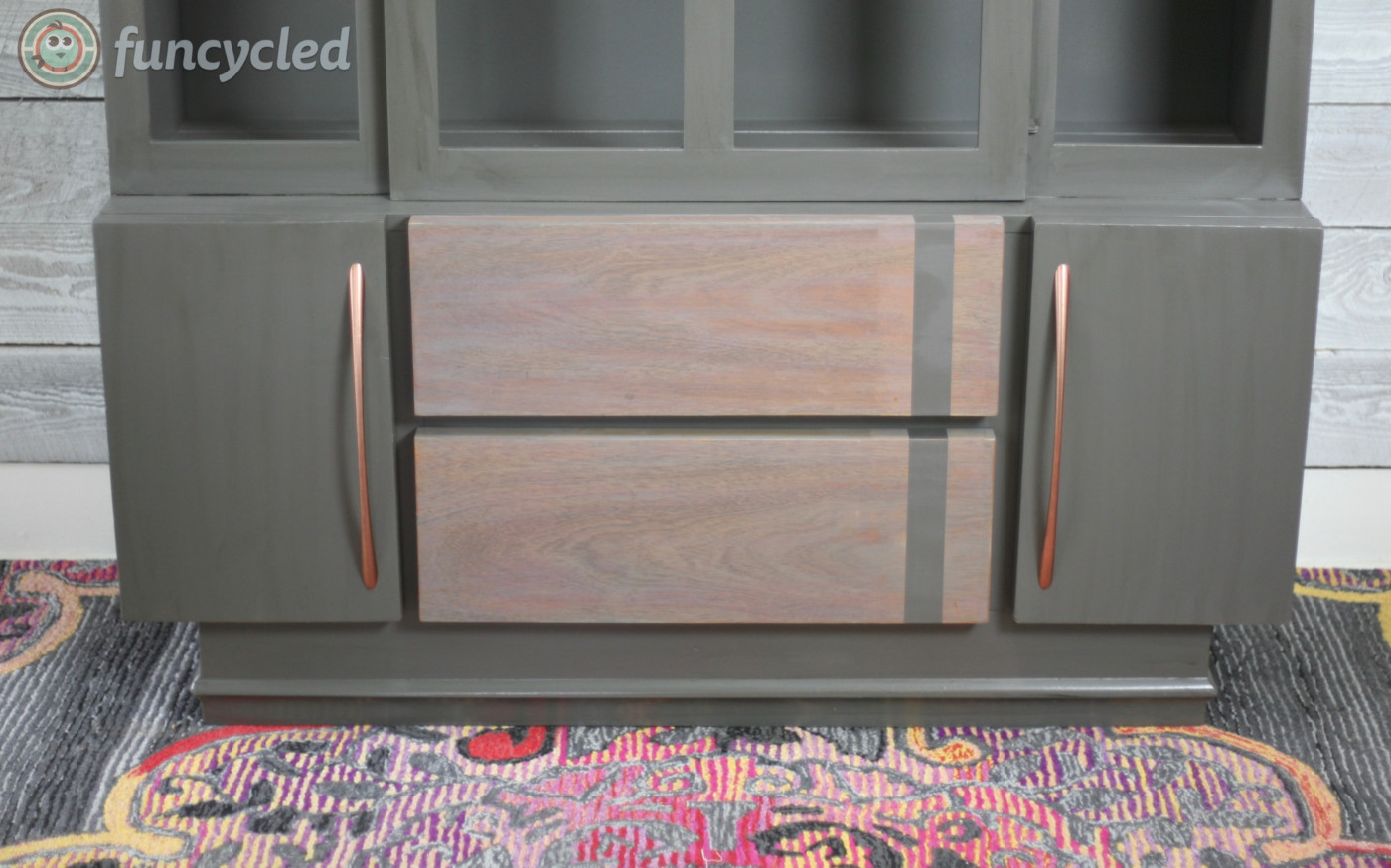 Such an amazing transformation, right?
This hutch is available to purchase; you can check out other new furniture for sale on our website here! If you'd like to purchase it, please use our Contact Us form or stop by our store at 272 River Street, Troy, NY. I've also added quite a few other new pieces to the store!
There is a box at the top right of this page to enter your email address to receive notifications by email when I post something new on this blog. Please sign up today!
Happy FunCycling Friends,
Sarah ;)
If you like what you see, please like FunCycled's Facebook page to keep up to date on the newest finds, vote on colors and give your input on our creativity. Last but not least, let us customize a furniture piece for you. We create custom furniture and will deliver for customers in upstate NY and also ship throughout the US. Send us a note with what you would like using our contact page. Or buy something that we've already designed from our furniture for sale page.