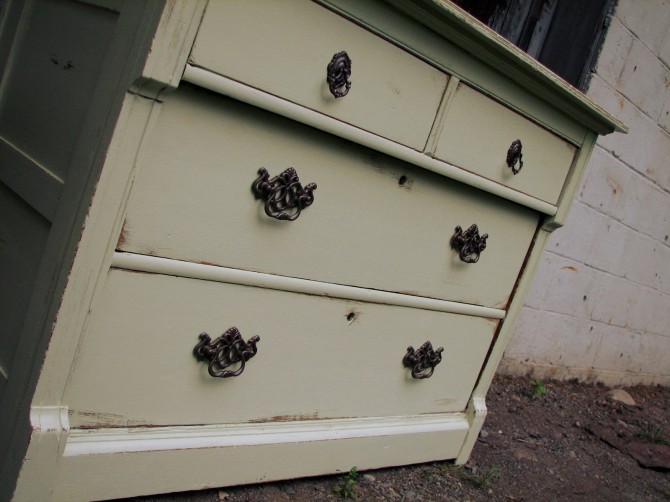 If you aren't a fan of our Facebook page, you may not know yet that I quit my job. I officially finished last week and I'm nervous, but really excited about having the extra time to devote to FunCycled and custom furniture for you. I had worked at this job for almost nine years so I have to admit, it's a bit of an adjustment, but life is ever changing and I'm excited and humbled to have this opportunity. As part of the new changes, I would like to introduce Tuesday's Treasures! Each Tuesday, I will post one of our new creations! I may add others during the week, but I'm planning, at the very least, to show you a new piece each Tuesday. To start of our Tuesday's Treasures list, here is a beautiful, pale sage green oak dresser and matching night stand that we just finished.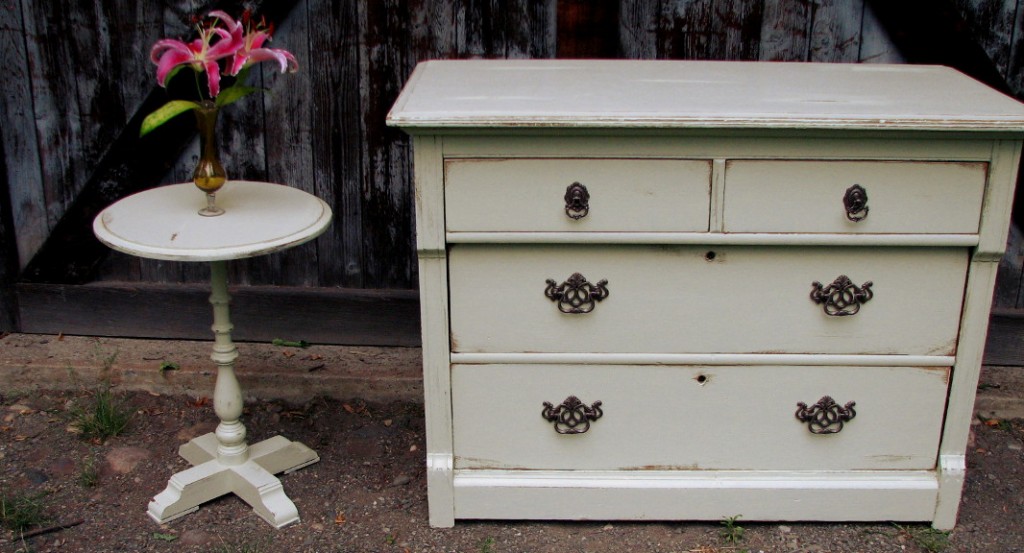 Some close up (click to enlarge):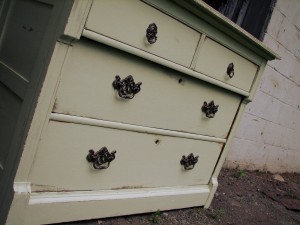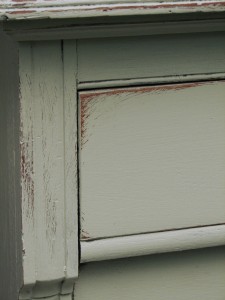 I did a totally different technique on this dresser using Benjamin Moore paint and primer in one. I applied it using a dry brush onto wood that was old and ready to soak up the paint. It wouldn't work well with anything that has a poly or high gloss finish. This piece was asking me to try the new technique and I LOVE how it turned out. I watched a few videos on it to make sure my idea was going to work. I always like when someone else has done something that I thought might work. Lol! If only I was the first one to think of it.
Here's what it looked like before: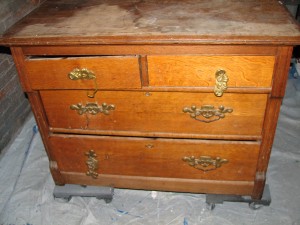 It needed knobs, repair, and plain old paint lovin'! :) Let me know what you think and thanks again for all the encouragement from our readers this week. You guys are the best!!
Blessings,
Sarah
If you like what we're doing, please like us on Facebook at: www.facebook.com/funcycled or share this on Pinterest! Also, you can now get each of our new projects emailed to you when you enter your email address in the box at the top right side of this page.