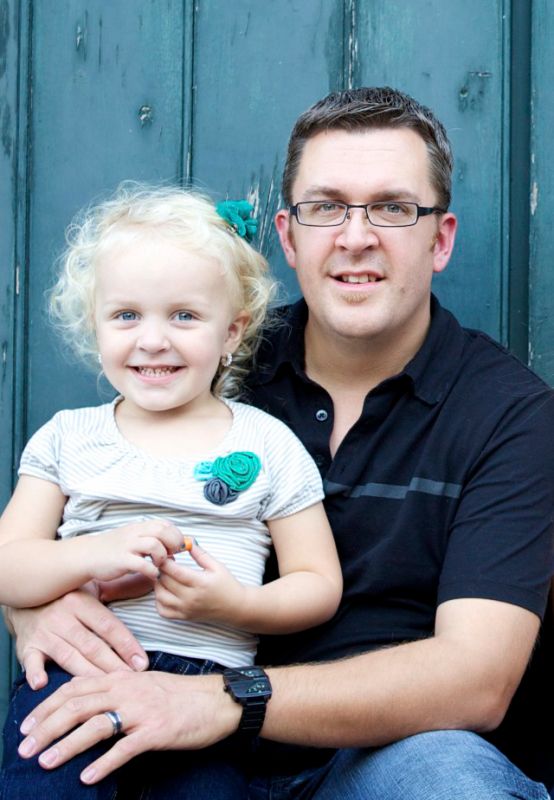 We have some REALLY exciting news to share with you today! John and I have been considering our next steps for FunCycled for a few months. After praying about it and asking others' advice, we decided to have John resign from his job to join me  full time on this adventure. With this change, in addition to furniture repurposing Funcycled will now offer interior home painting, kitchen cabinet painting, and color consultations.
Don't you all want to hire this guy to make the walls of your home look as pretty as the furniture we've made for you??
John has done cabinetry work, interior painting, and construction for over 13 years and he's beyond excited to get back into it full time.
You all already know how much painting can change the style and feel of room, right?? We can paint a room (or your whole house) for you and help you pick colors. It's a win, win! :)
If you haven't seen it done before, painting kitchen cabinets can completely change the look of your home without the hassle of major construction, wasting perfectly good cabinetry, or spending as much money. Here are some great before and afters that I thought would help you see what a difference it could make.
From Lisa from lisadamrosch.typepad.com adds a fun pop of color give her kitchen a whole new look!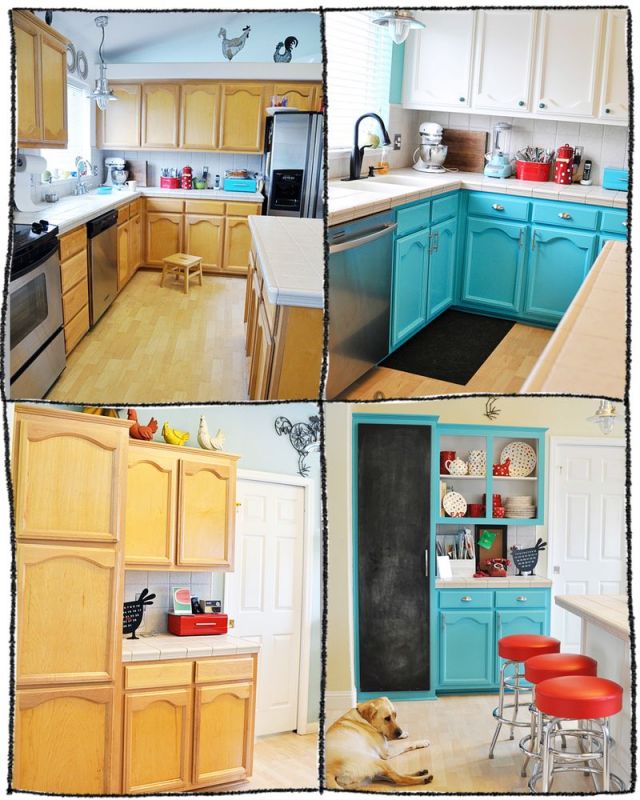 You can never go wrong with a clean cut white and black look and Erin over at growingafoosa.blogspot.com rocked it with this one.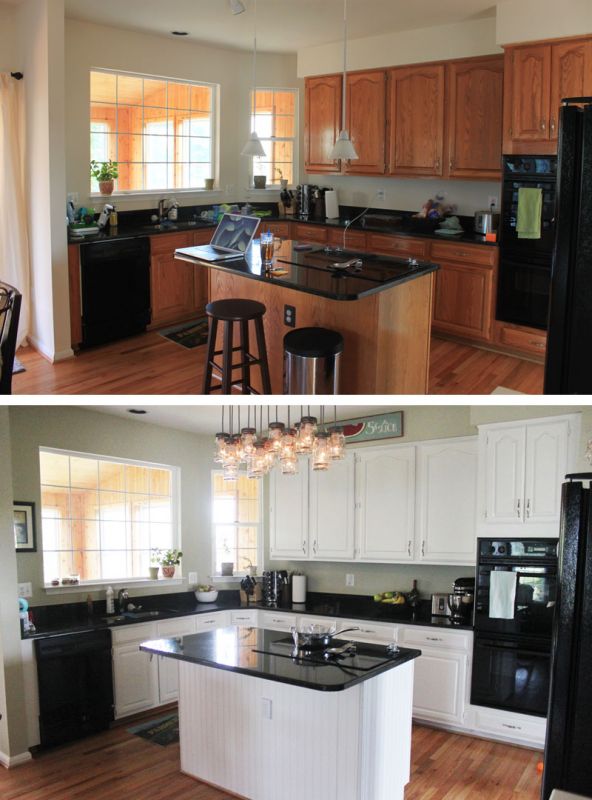 You'll all know why I LOVE this little kitchen makeover by Kristi over at addicted2decorating.com. Everything from the cabinet color to the free hand painted tree on the wall to the ceiling- oh so beautiful. Please let me do this design someone! ;)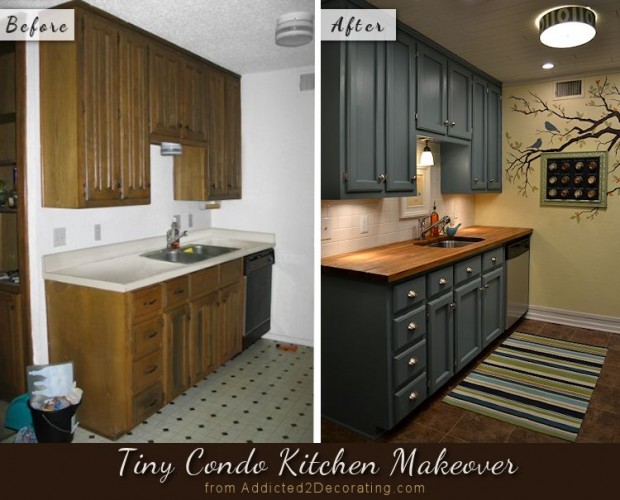 Get ready to catch your chin when you check out this kitchen from frenchcountrycottage.blogspot.com. Ahhhmazing, right?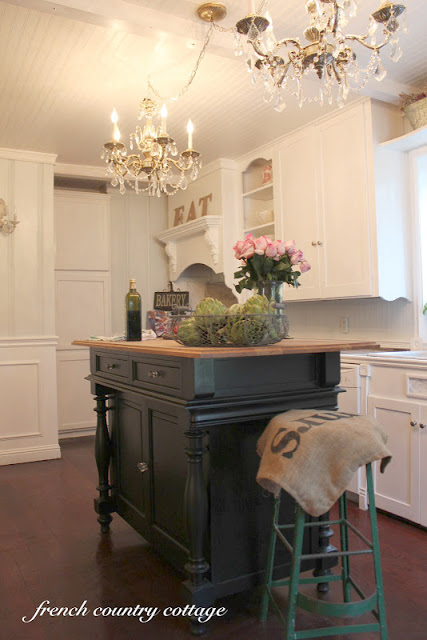 We can also custom build furniture for you! Desks, book cases, benches, etc. You might even see a FunCycled furniture line soon. Shh… don't tell anyone! ;)
Having John here with me to help me move furniture and paint is beyond exciting. If you've ever been a manager in food service, you know how little time you get at home. Combining that with trying to run a business can leave very little hubby or daddy time. So, we're stepping out in faith and trusting that the work will be enough to support our family. Thank you to all of the customers who've made this little dream of ours become a reality in just over a year and a half. I sit here in awe wondering can this be true … so blessed this little Trop family is. :)
If you have a project in mind, please us our Contact Us form for a furniture, kitchen cabinet or interior painting quote.  From now until the end of July 2013, we will be offering a free color consult for each painting job booked. If you are interested in a color consult without having us do the painting, we charge by the hour for that service now.
Making a big life change is pretty scary. But know what's even scarier? Regret. 
Sarah
If you like what you see, please like our face book page to keep up to date on the newest finds, vote on colors and give your input on our creativity.
There is a box at the top right of this page to enter your email address in to receive notifications by email when I post something new on this blog. Please sign up today!
Last but not least, let us customize a furniture piece for you. We create custom furniture and will deliver for customers in upstate NY and will also ship throughout the US.  Send us a note with what you would like using our contact page. Or buy something that we've already designed from our furniture for sale page.