To purchase use our 

Contact Us

 
form or call 518-629-5386.
We can deliver any item in within 30 minutes of Troy, NY for $50 and anywhere within 60 miles from Albany, NY area for $100. Regular delivery days are Monday and Tuesday 9am-2pm. If you would like something shipped, please contact us and we can connect you with movers at great rates. We ship out of state all of the time to happy customers. We accept cash, paypal or credit card payment.
$895 Vintage Teal Mirrored Buffet Size: 60 inches wide x 19 1/2 inches deep x 31 inches wide
This all solid hardwood buffet has been updated with a fun color that will be a classic. We also added all new mirrors to the front of each door. The drawers are dovetail. It would be perfect as an entertainment center to store your games, cd's or clutter underneath and have your TV above it.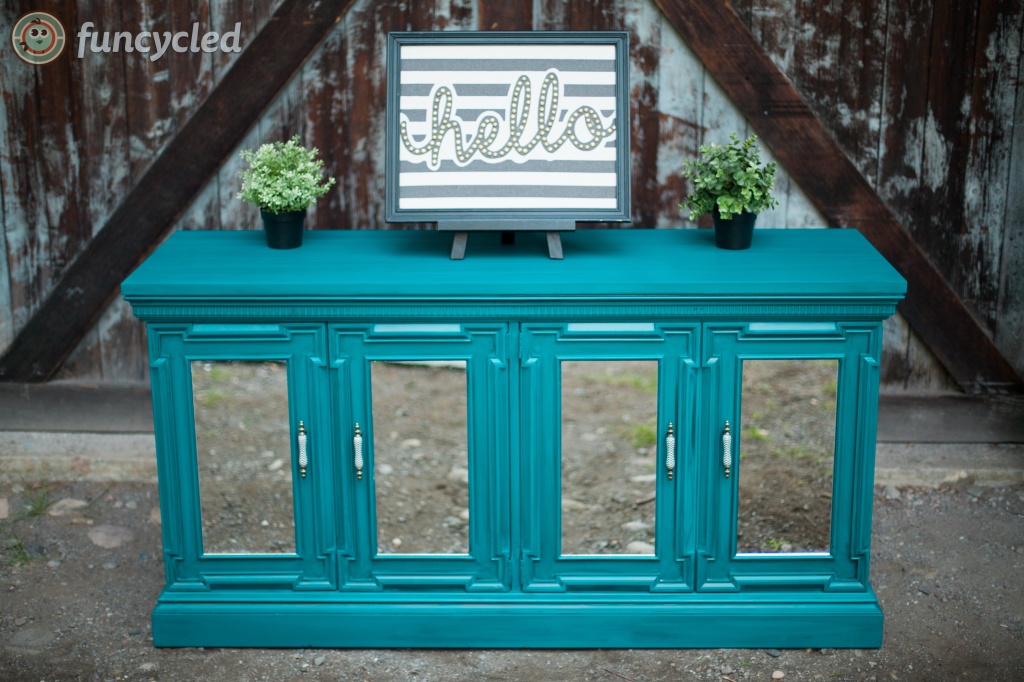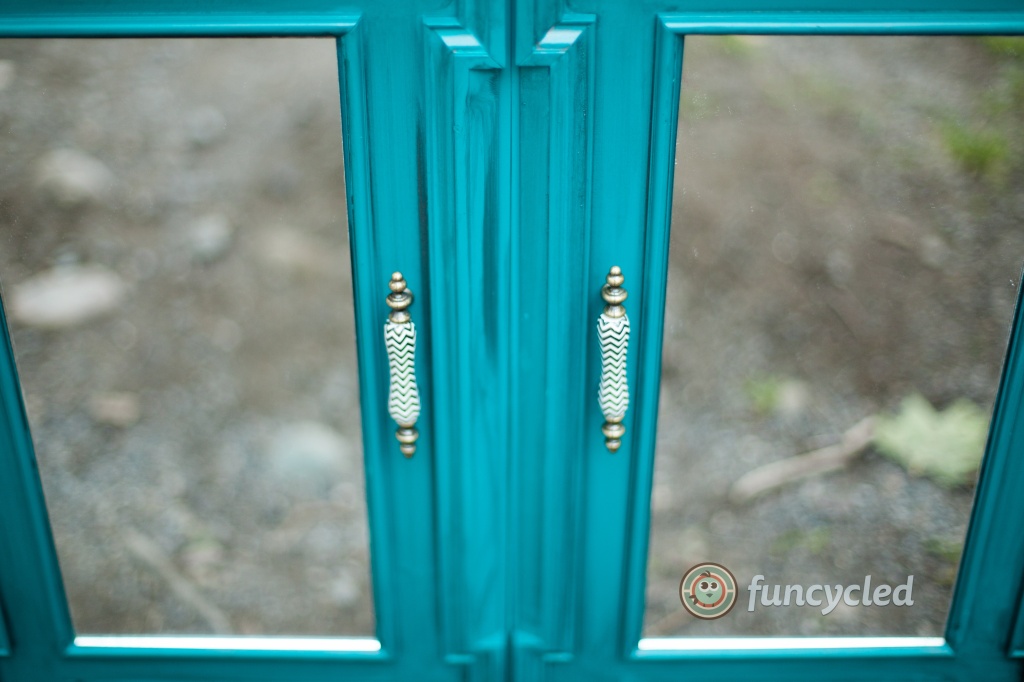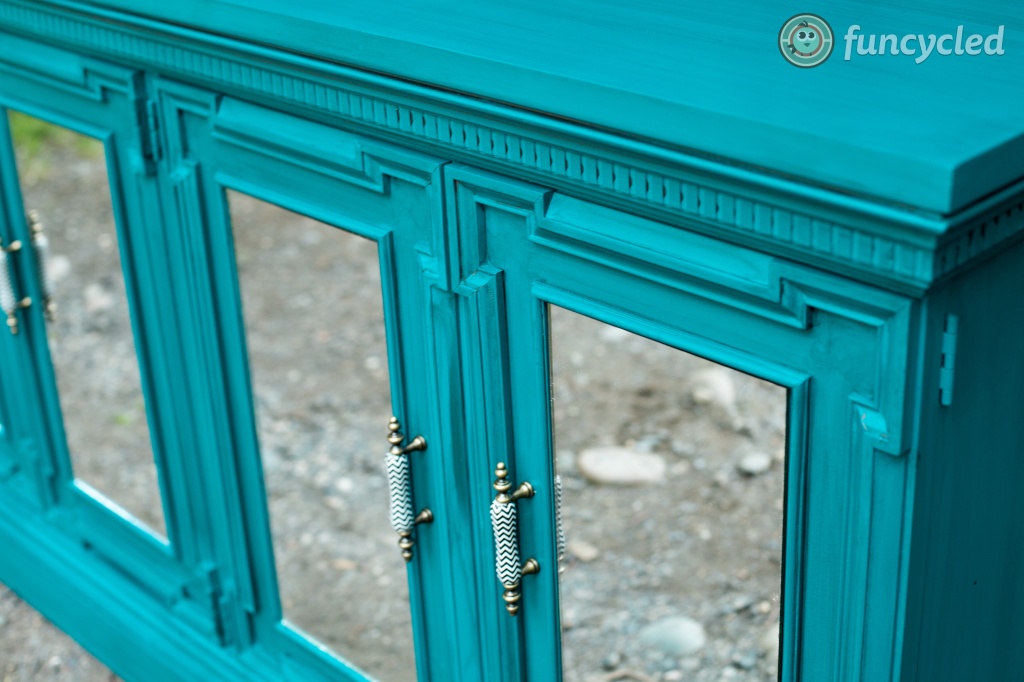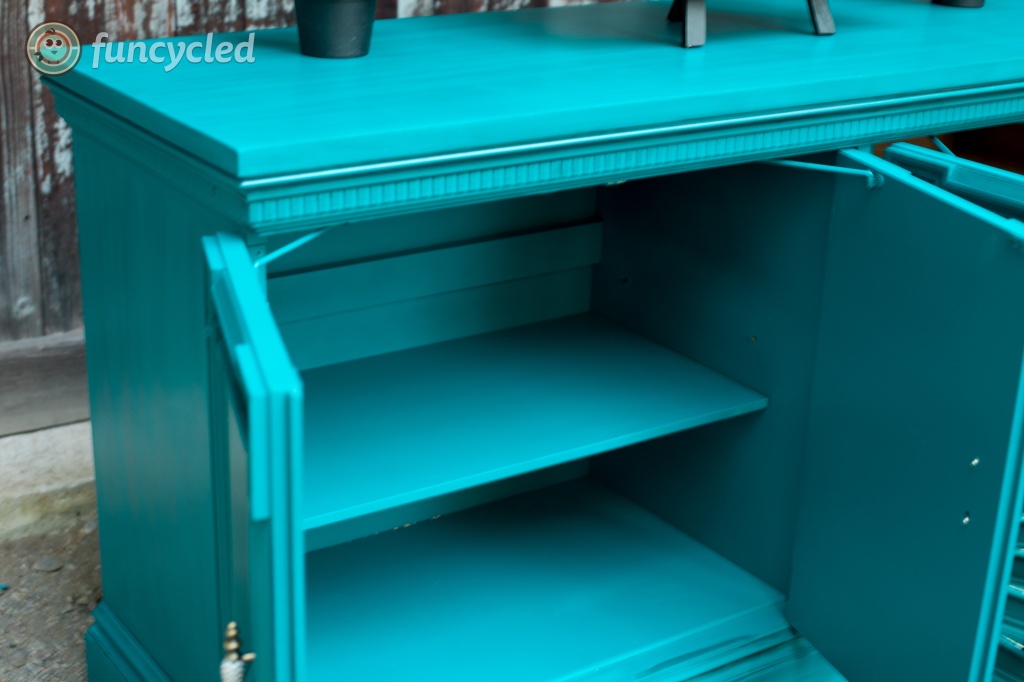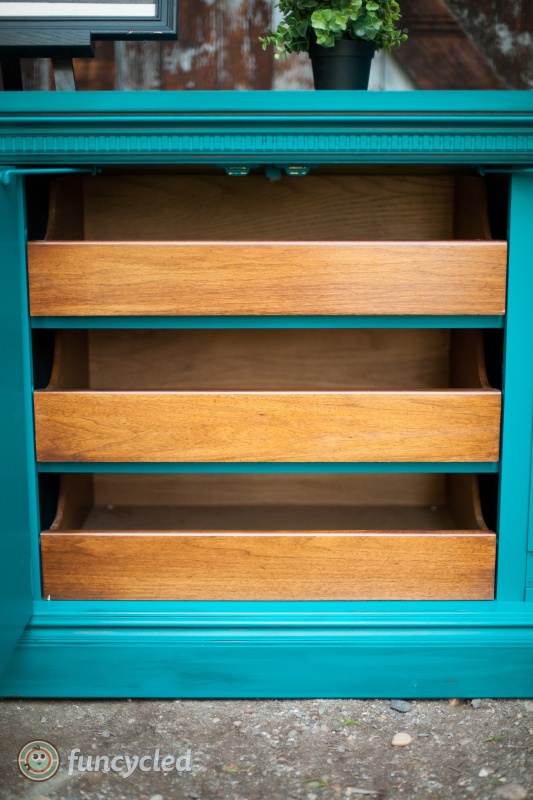 ---
$1,200 Solid Maple Black and White Hutch Size: 54 inches wide x 20 inches deep x 74 inches high
This stunning black and white hutch is solid wood and made by Pennsylvania House furniture. We redesigned it with all new hardware and a classic new color combination. It's lightly distressed with a protective clear coat. We can add lighting for an additional $150.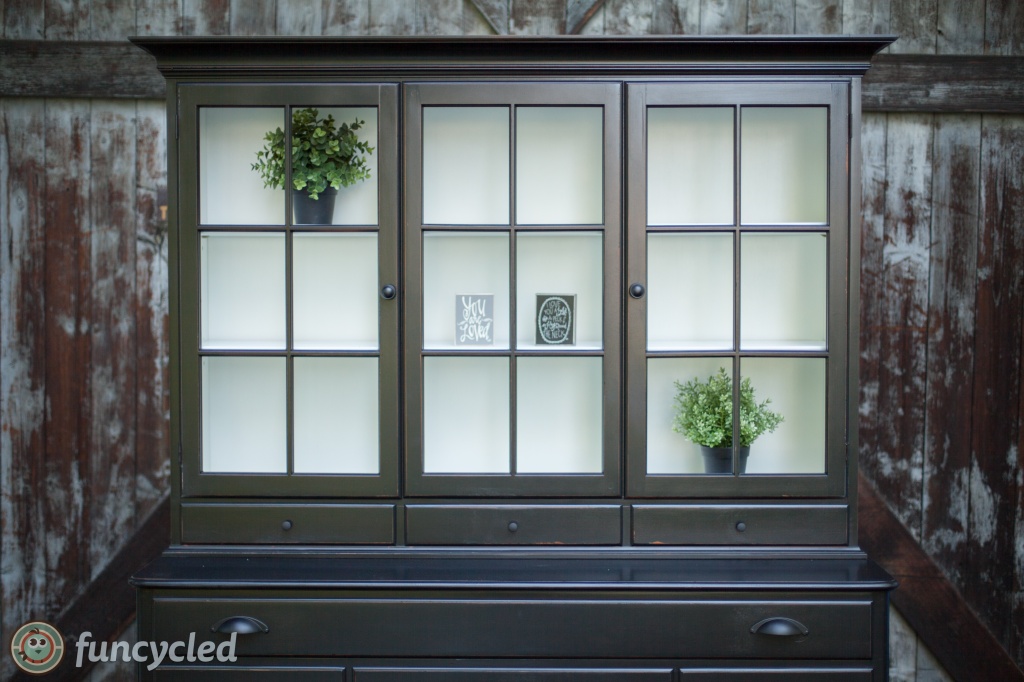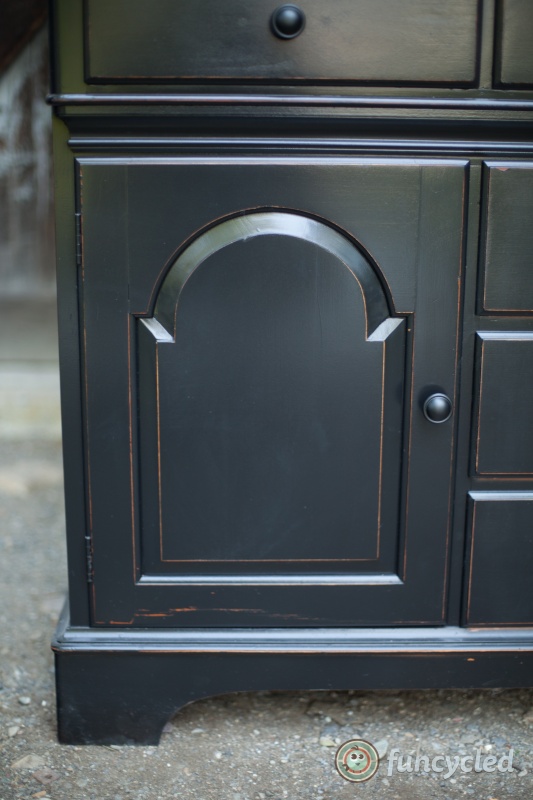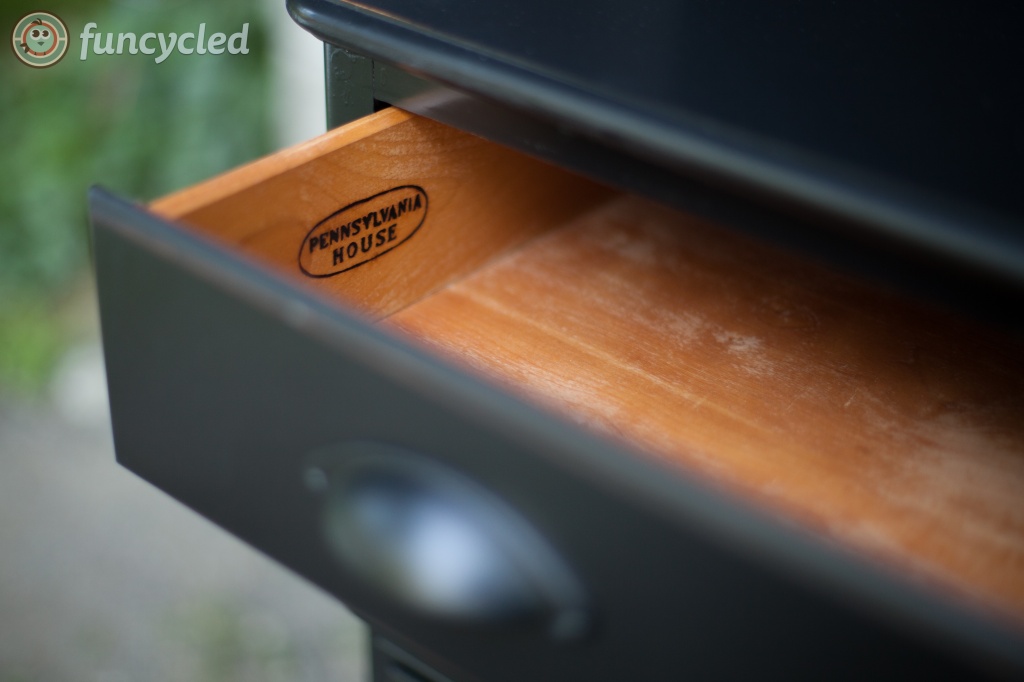 ---
$695 Small Solid Wood Hutch Size: 42 inches wide x 19 1/4 inches deep x 75 inches high
This adorable hutch has been painted with the color Rainwashed by Sherman Williams. It's a perfect pale blue. It's been lightly distressed and all new hardware has been added. It would be perfect for so many room!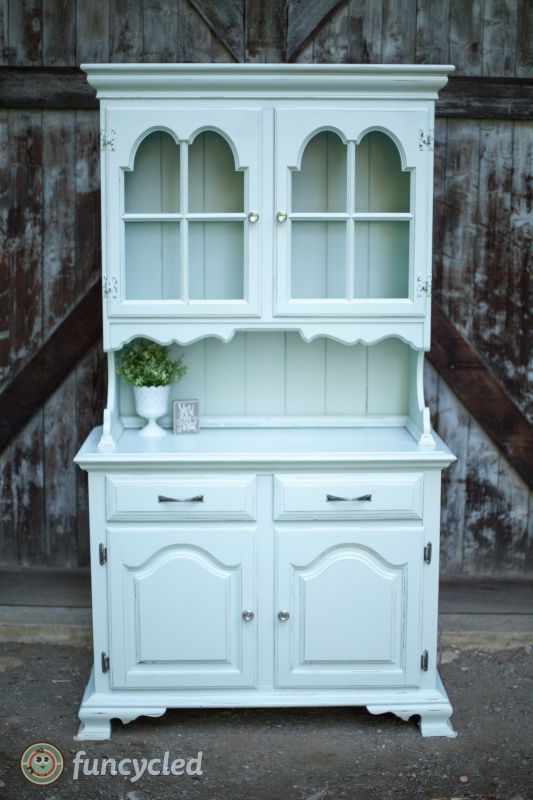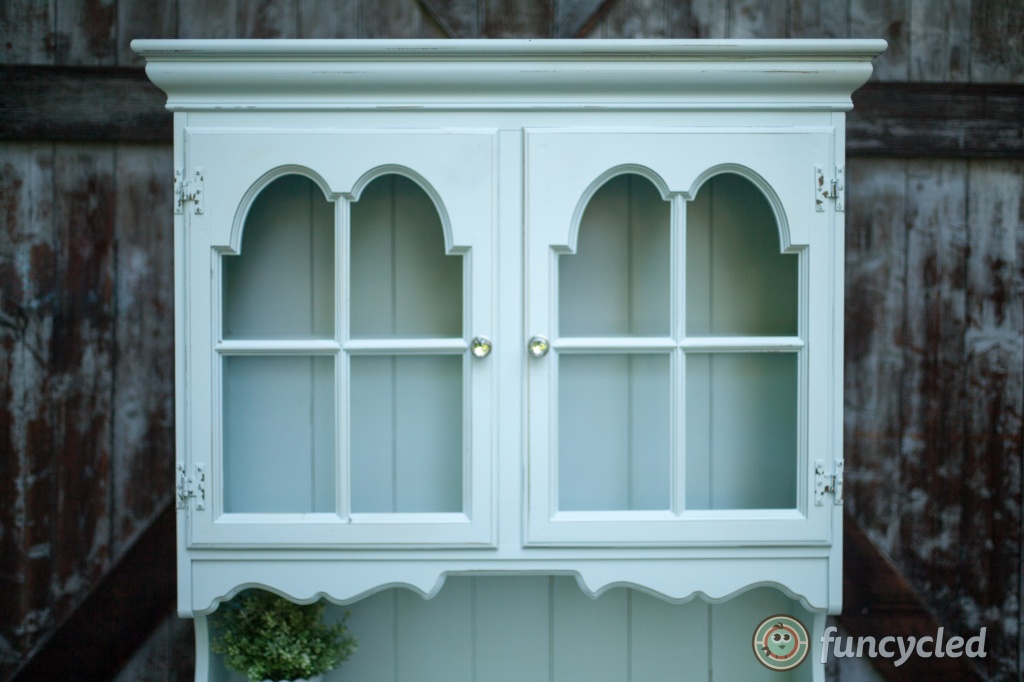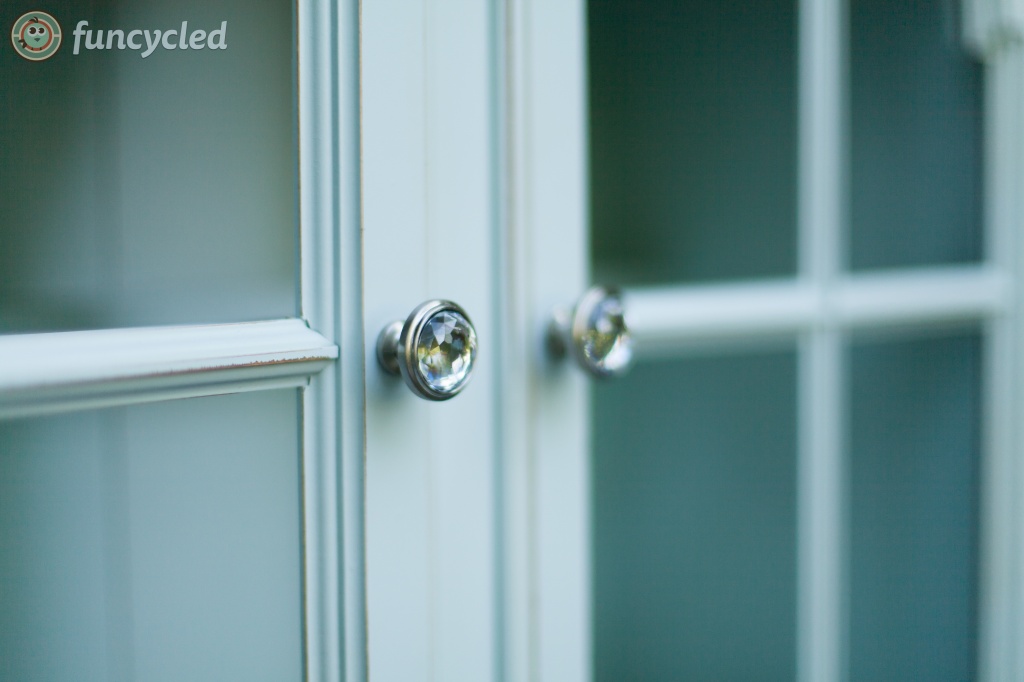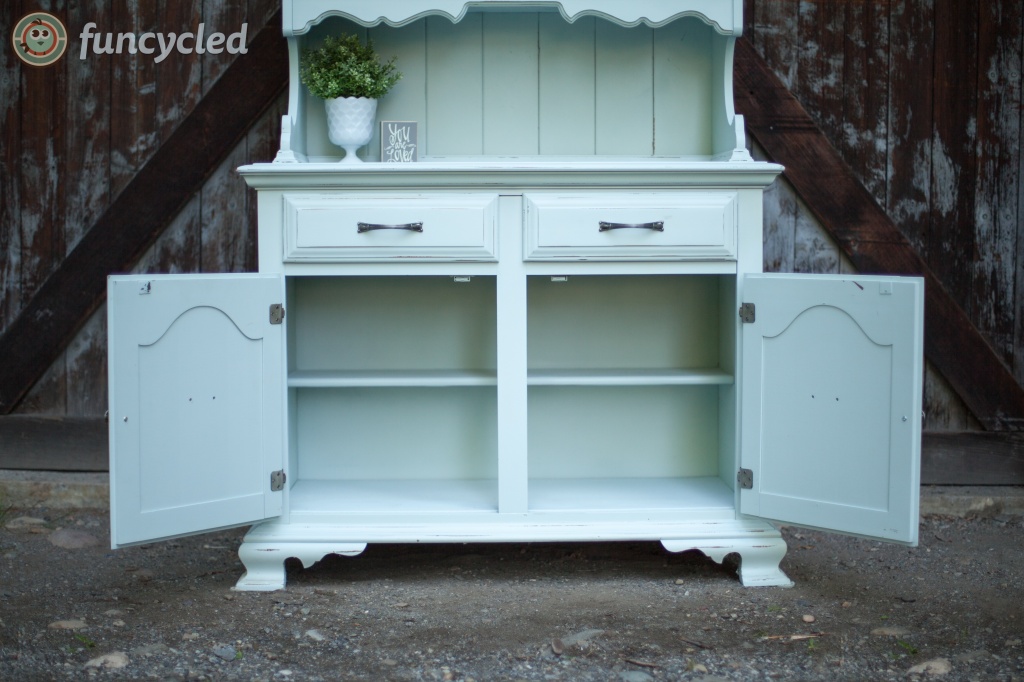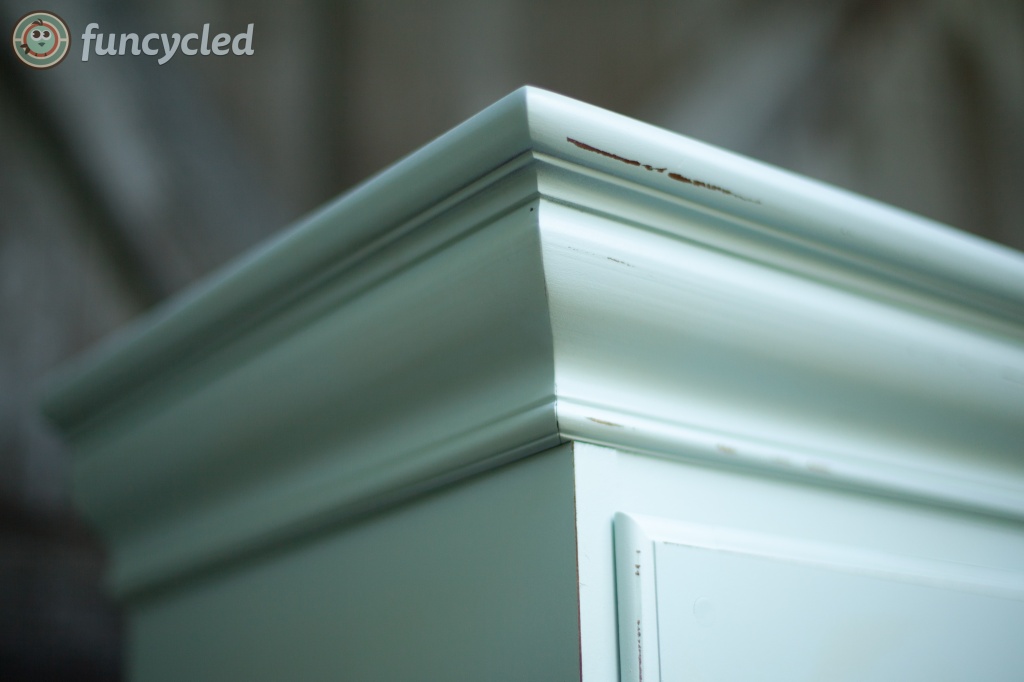 ---
$1,900 Rustic Cic Mid Century Modern Dresser Set
This one of a kind dresser set is absolutely one of my all time favorites. We painted the boxes white and replaced the drawer fronts with aged lumber. The wood on the drawer fronts hasn't been changed in any way. Just it's own beautifully aged gray color. A perfect blend of rustic chic and modern. Snatch it up before it's gone. You can purchase as a set for the price above or buy individually as priced below.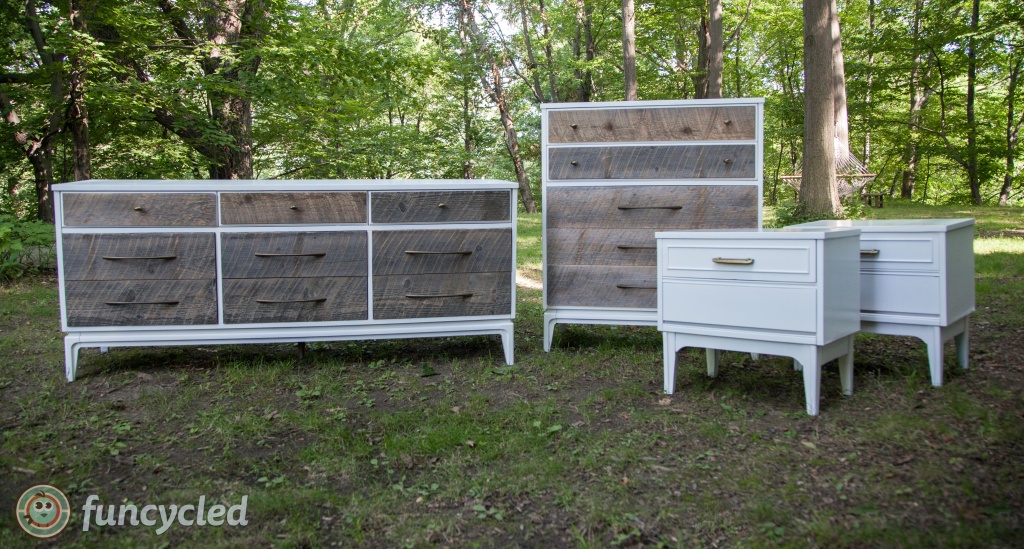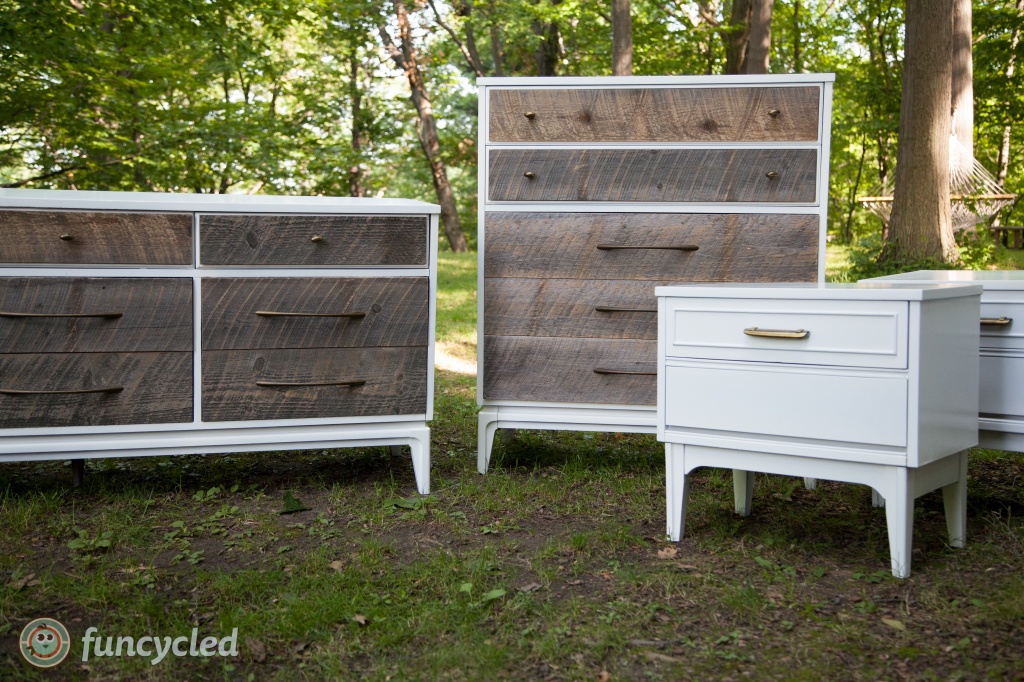 $975 Long Rustic Chic Mid Century Dresser Size: 6 feet long x 18 1/2 inches deep x 30 1/2 inches high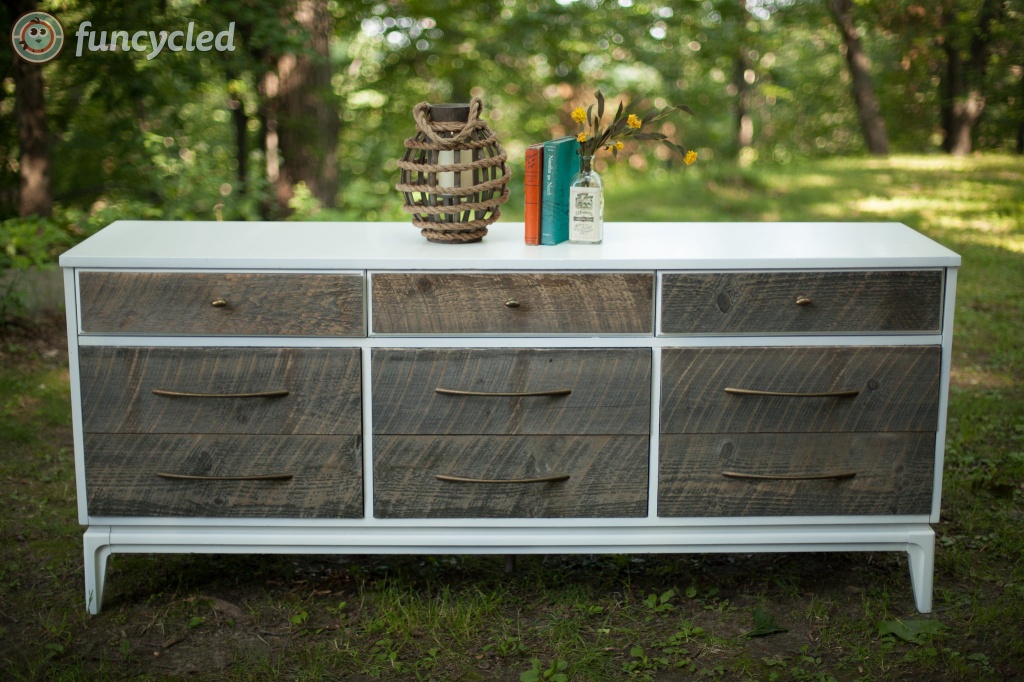 $795 Tall Rustic Chic Mid  Century Dresser Size: 38 inches wide x 18 1/2 inches deep x 44 1/2 inches high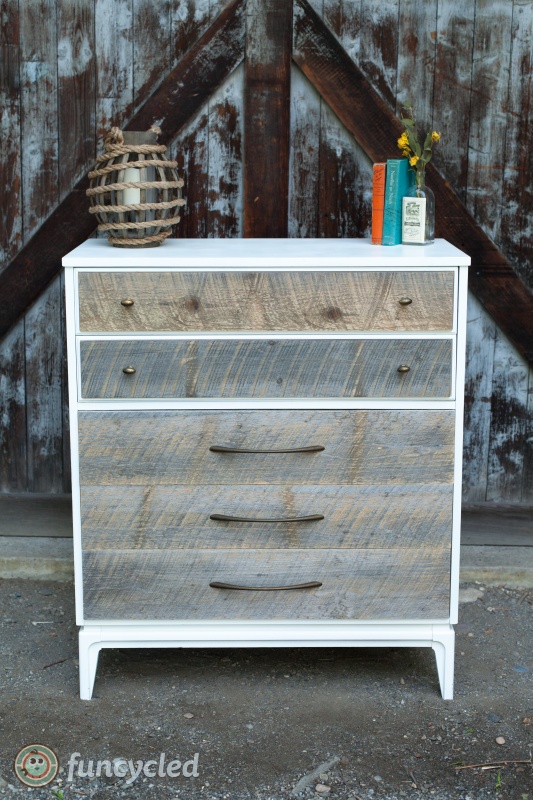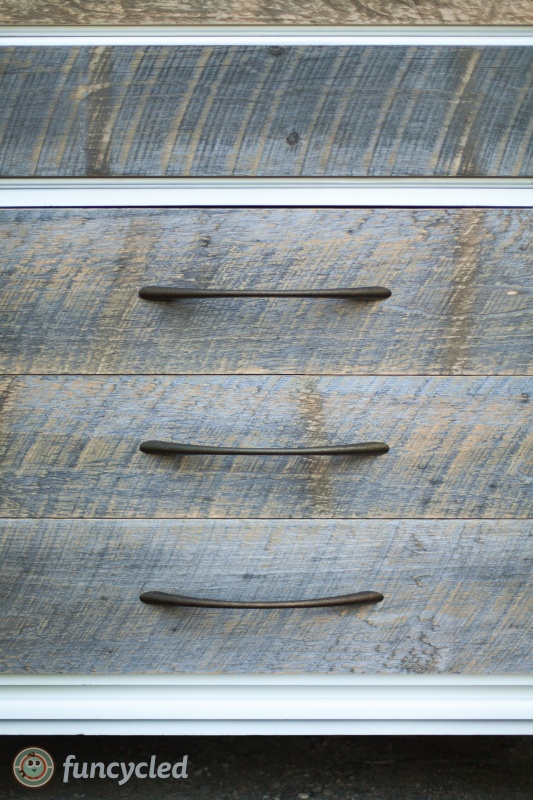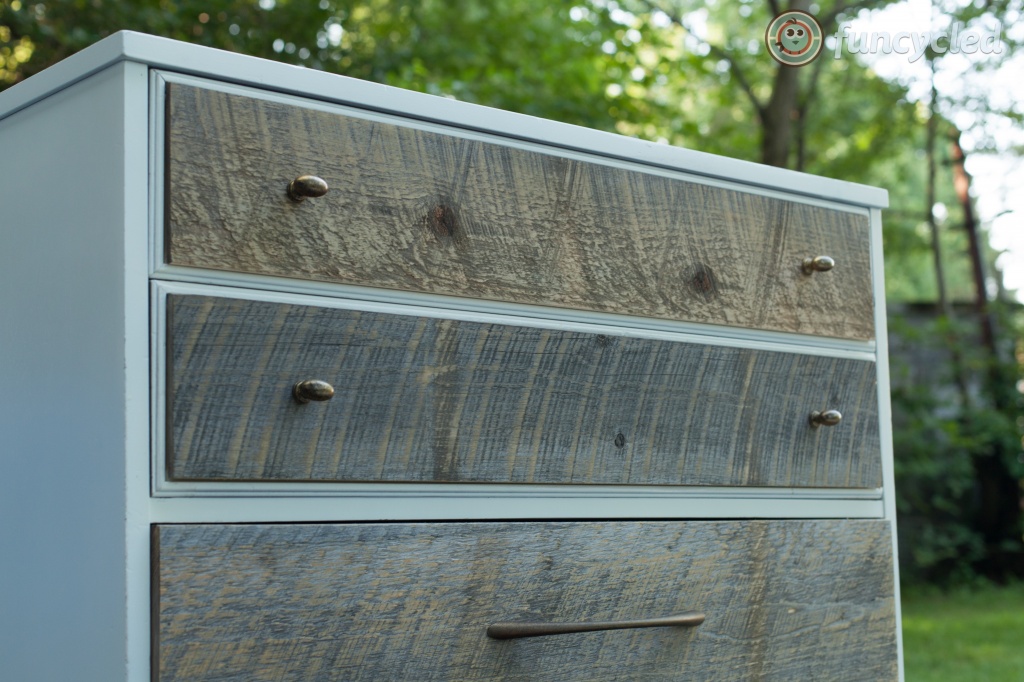 $150 each Mid Century Modern End Stands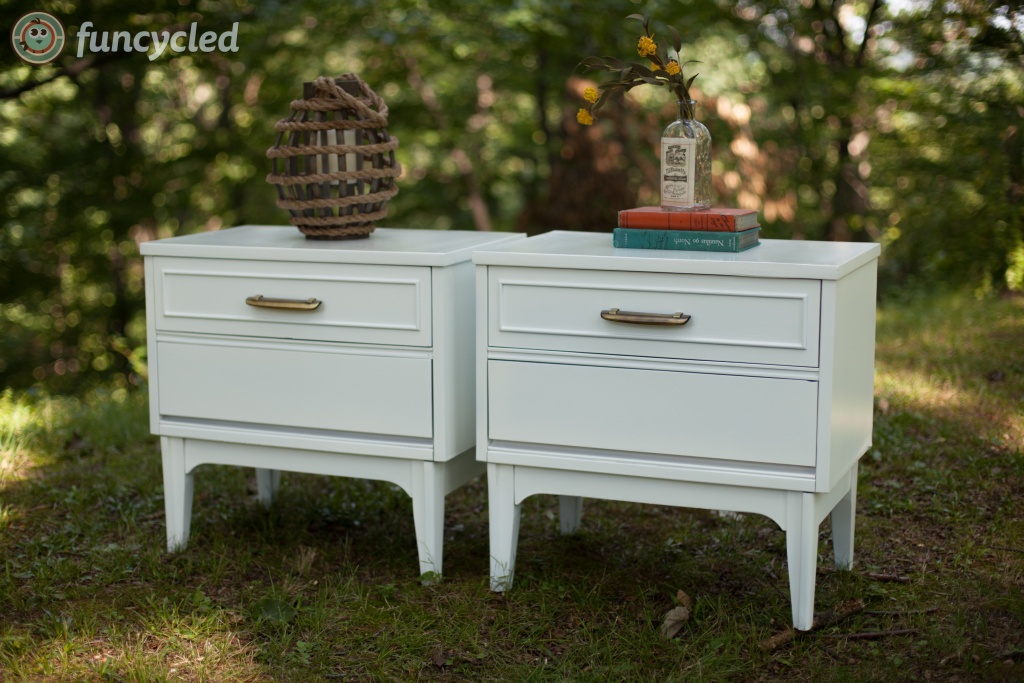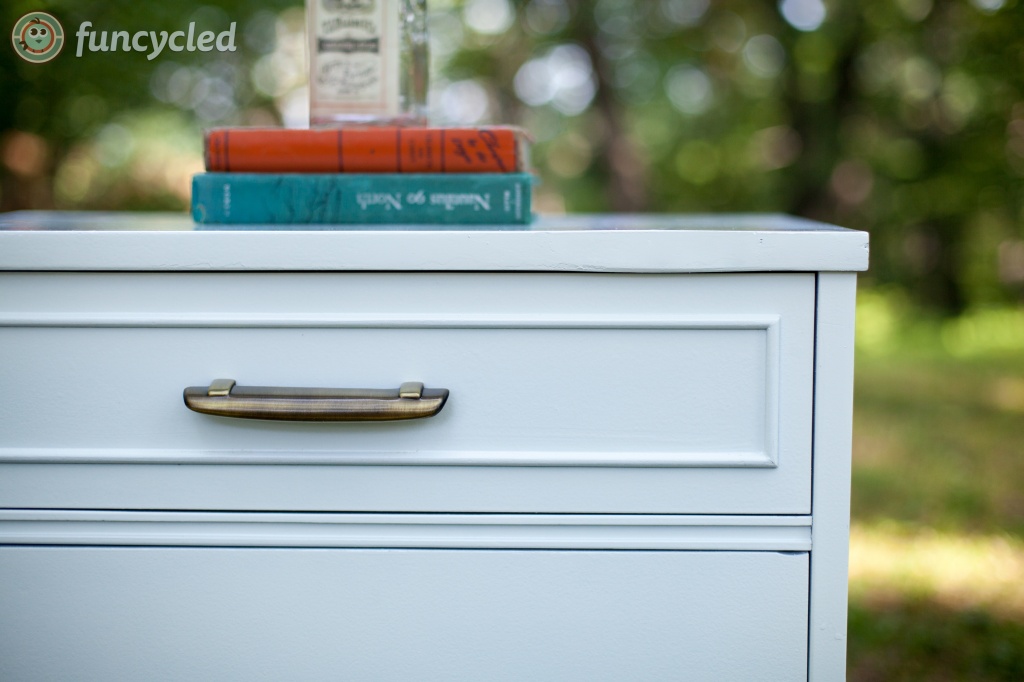 ---
$925 Antique Light Gray Oak Buffet Size: Height (w/ mirror)  4′ 1 1/4″ (49 1/4″) x Depth 1′ 11″ (23″) x Width 5′ (60″)
This one of a kind antique buffet is breath taking. It has all dovetail drawers, is so solid and sturdy. It would a perfect statement piece in any room! It could work as a buffet, dresser, entertainment center.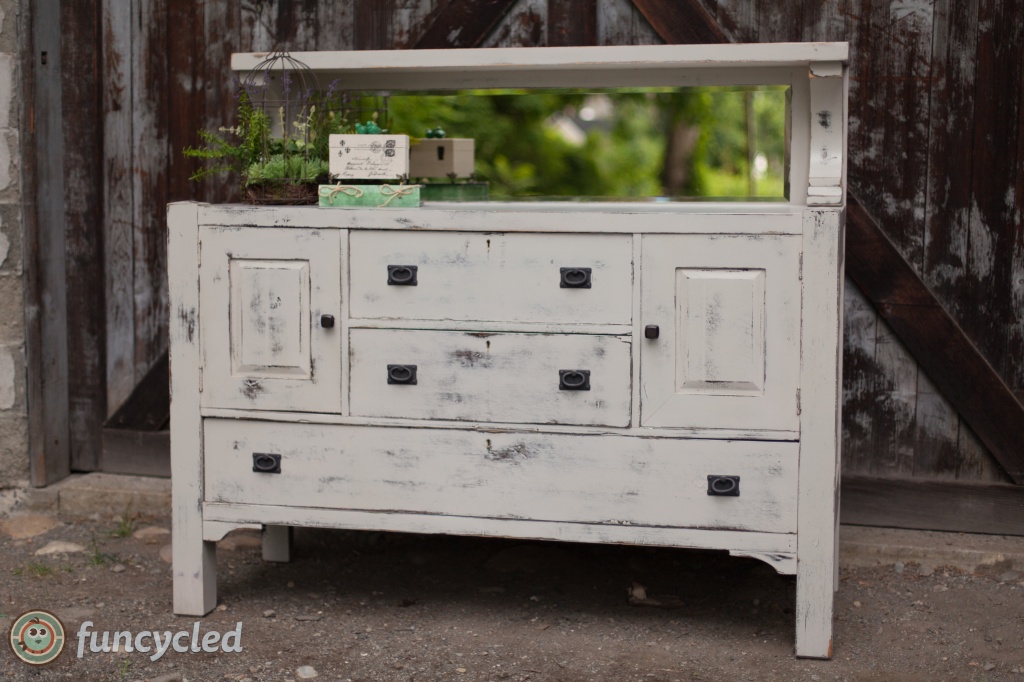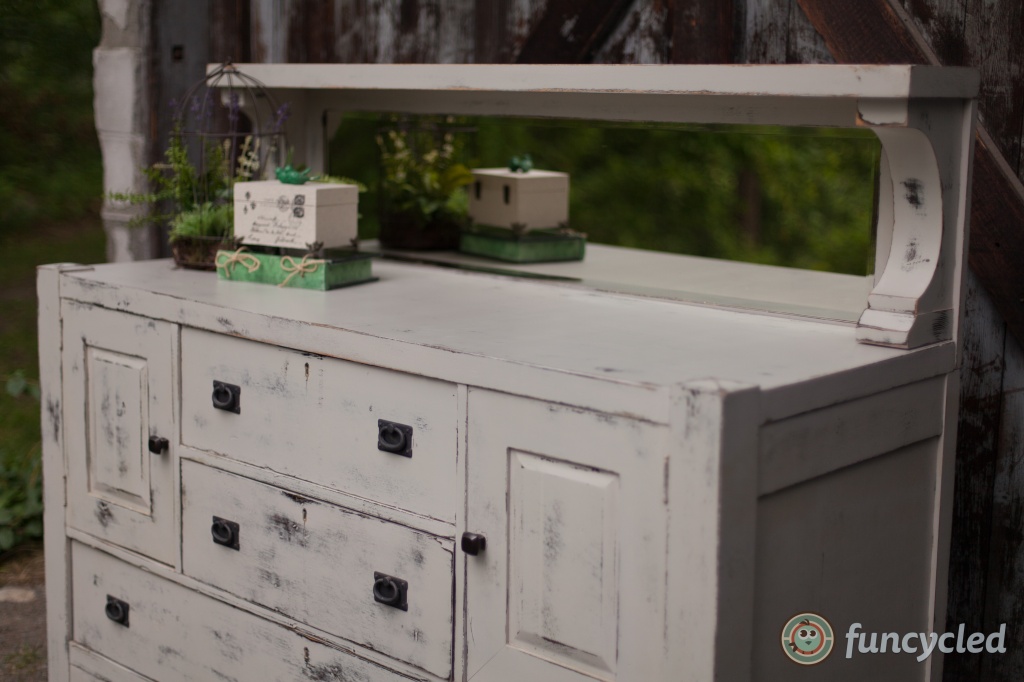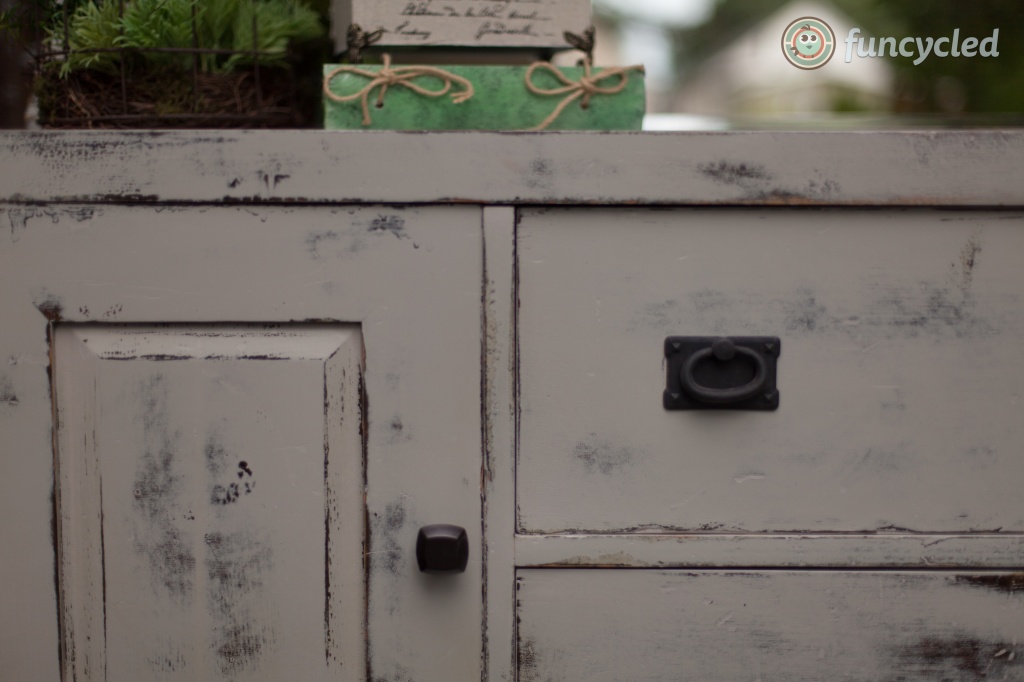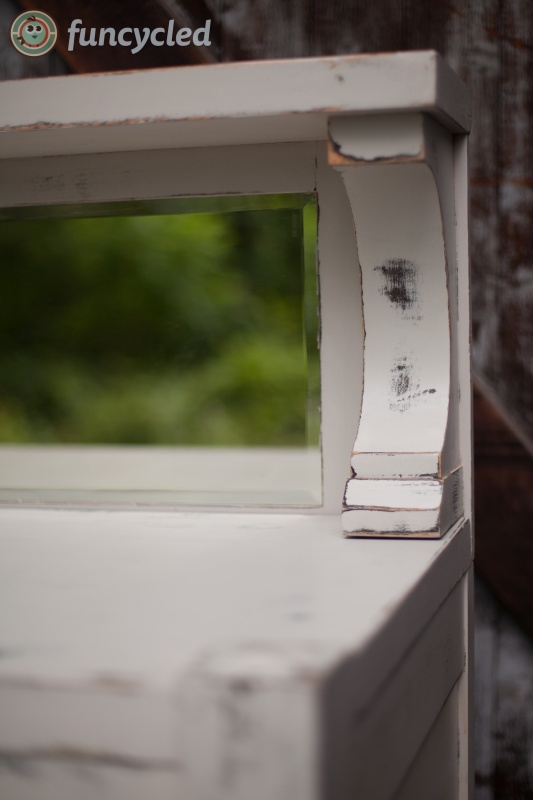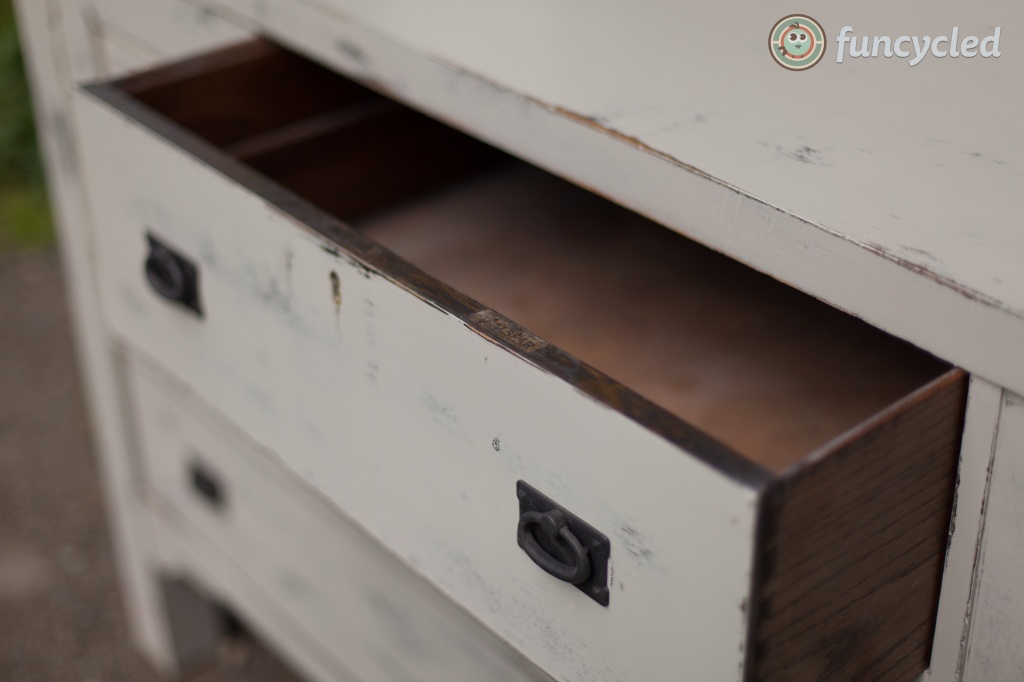 ---
$1,195 Mid Century Modern Maple Table Size: 36 1/4 inches wide x 6 feet long x 28 3/4 inches high
This table was made by hand with a mid century modern design. It has been made with a solid maple top and a white and stain stripes.
The long bench is made from solid cherry wood and is available for $450.
$115 each for the white industrial chairs
$135 each for the lucite arm chairs
---
$525 Antique White Dresser with Bird and Tree Hand Painted Design Size: 42 1/4 w x 20 1/2 d x 36 h without mirror
This antique dresser has dovetail drawers and the drawers slide smoothly. It has been painted white and lightly distressed. It has all new hardware and would be a beautiful focal point for almost any room.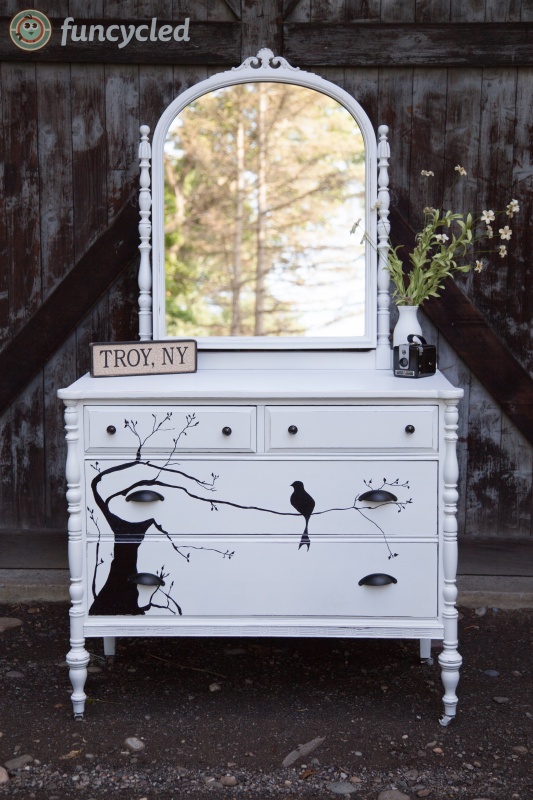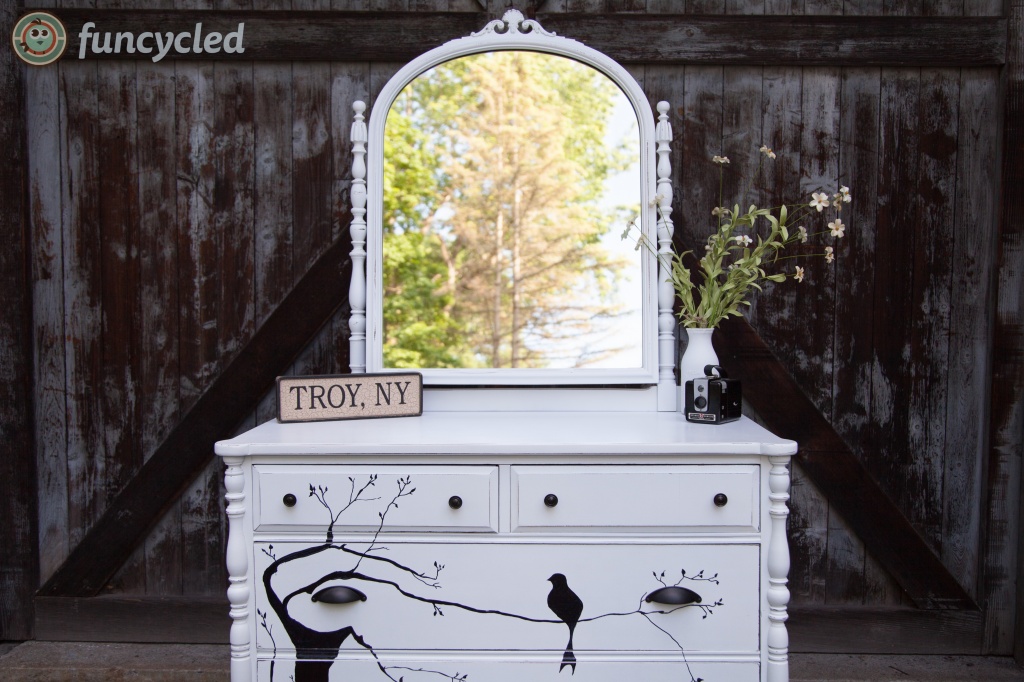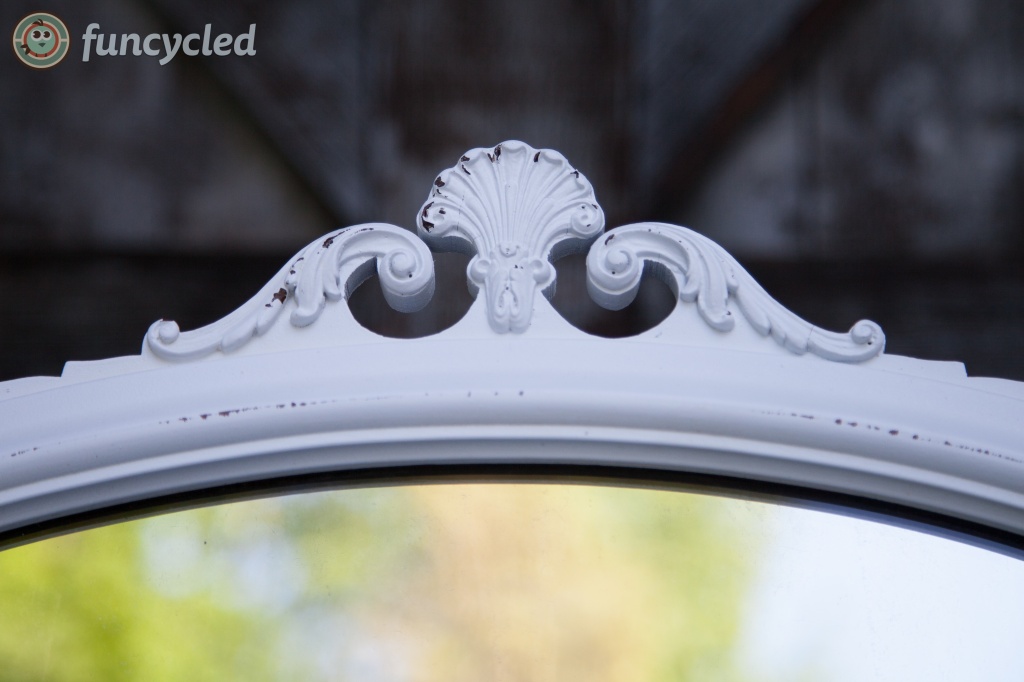 ---
$950 Gold Dipped and Topped Large Antique China Cabinet Size: 48 inches wide x 17 3/4 inches deep x 73 1/2 inches high
This stunning china cabinet has been given a bold, beautiful  new look with white and gold paint. It has one large middle drawer and the door has glass. You need to see in person! Swoon worthy!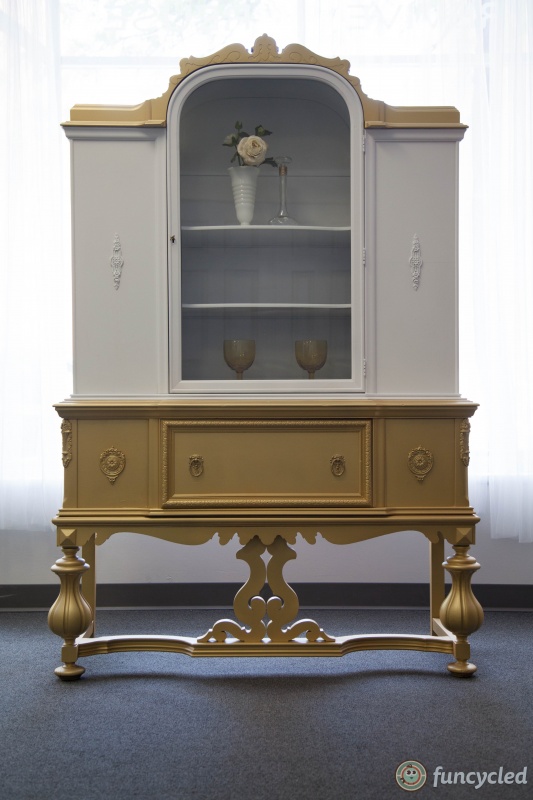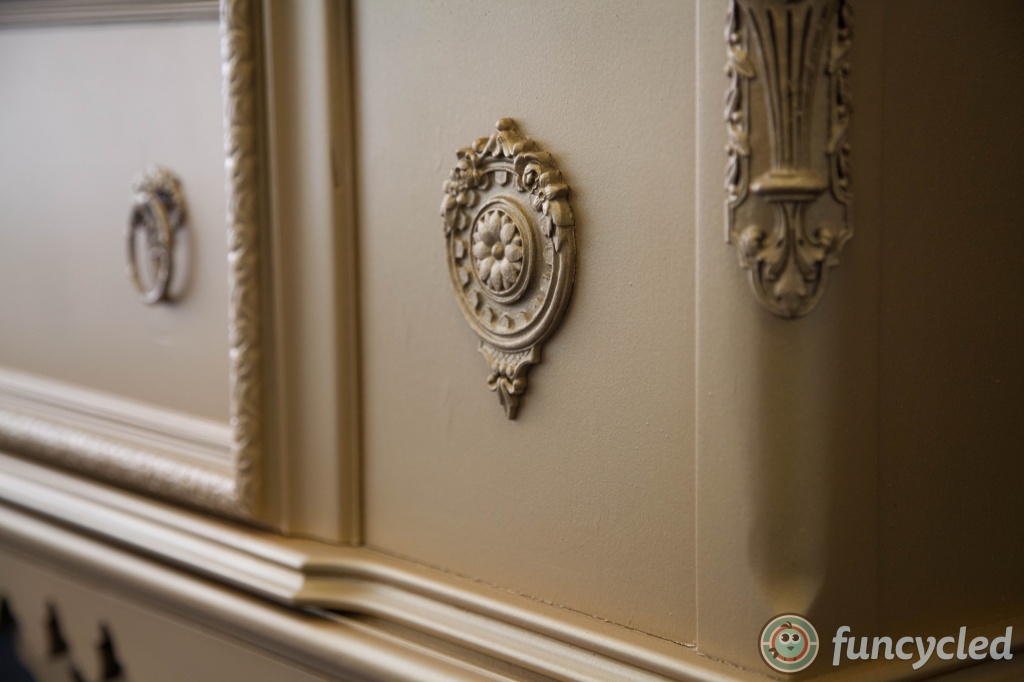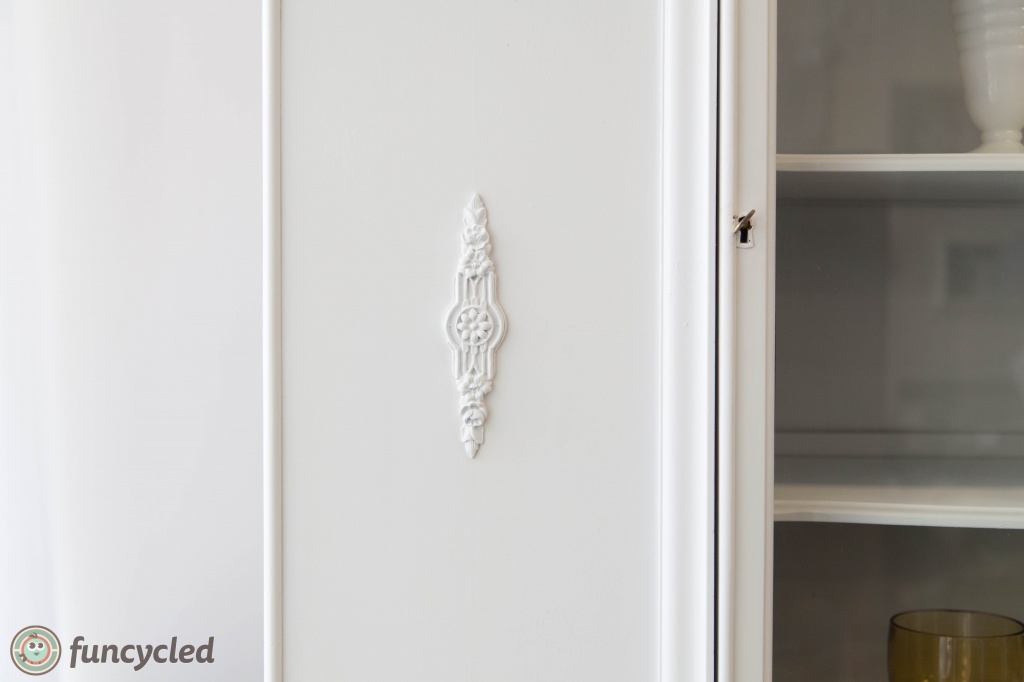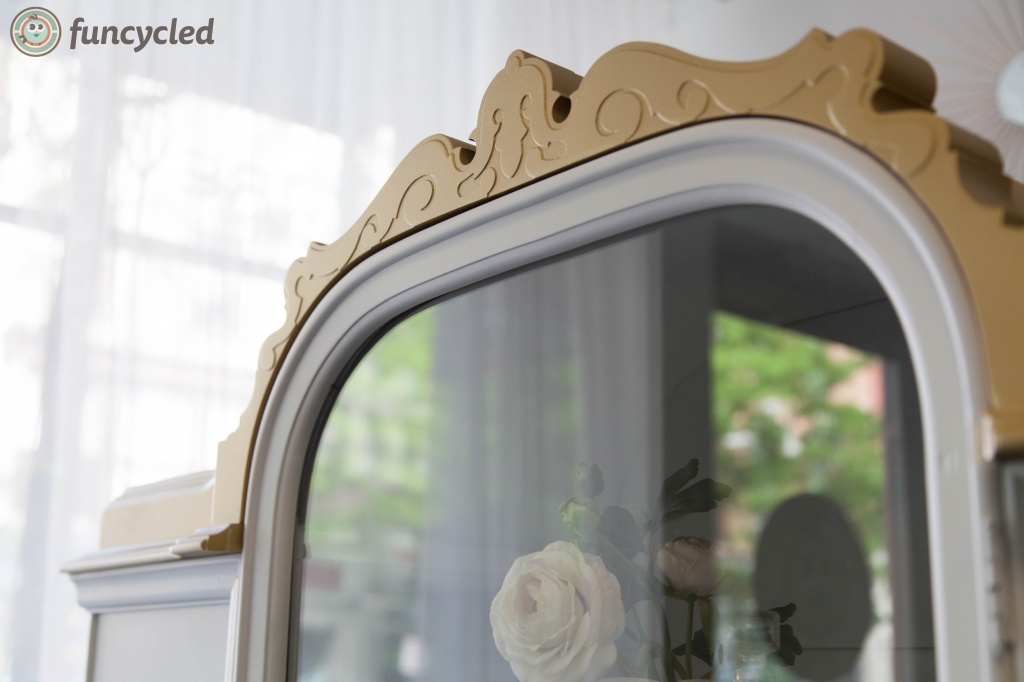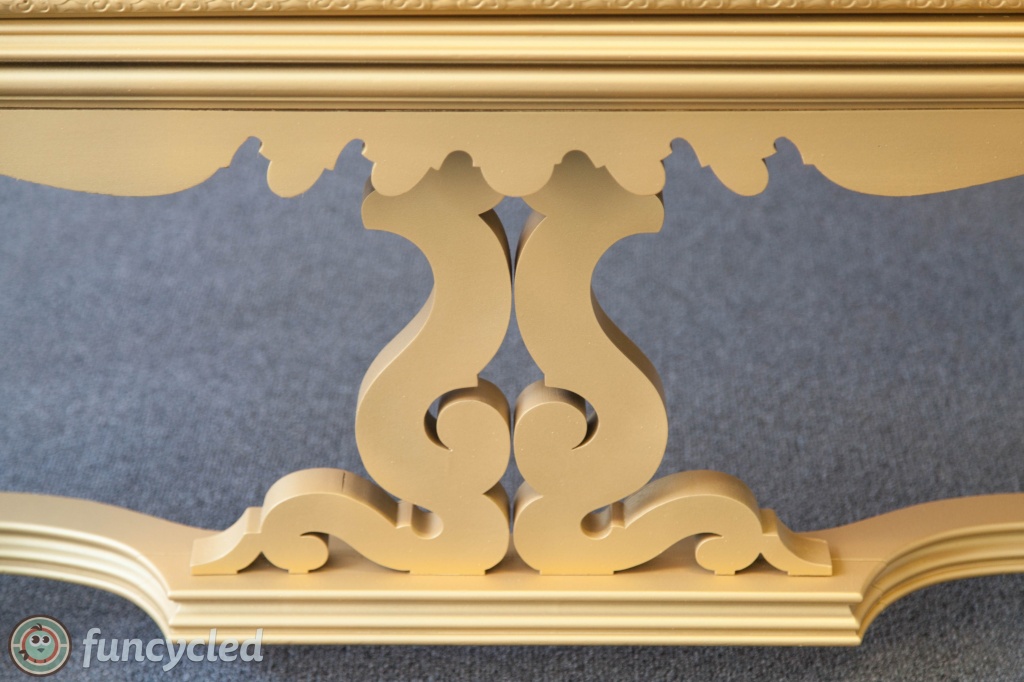 ---
$850 Oak Secretary Desk / Display Cabinet Size:  45 1/2 inches wide 67 1/2 inches high x 12 1/2 inches deep
This stunning, hard to find piece has been completely redone. It is solid oak! We repaired and painted it a light gray on the outside and inside is a light blue. It's a soft, sophisticated combination. New glass and knobs have also been installed. Perfect pieces for so many rooms!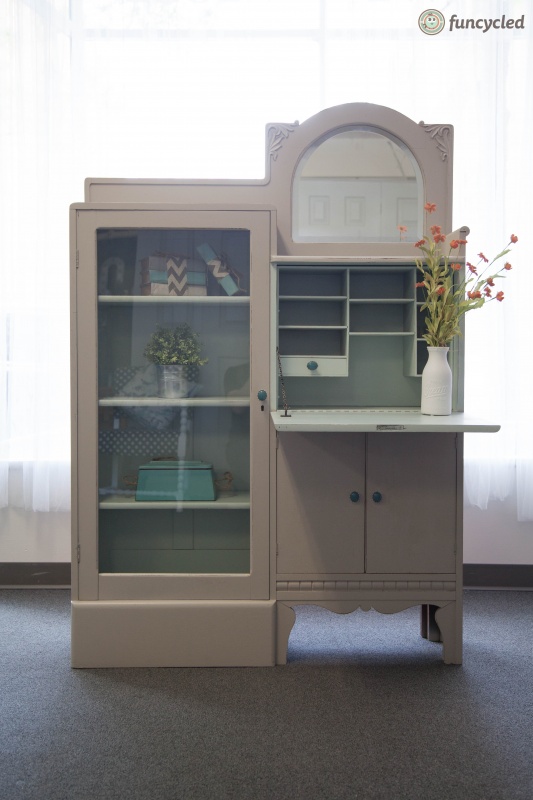 ---
$595 Coral Antique China Cabinet Size: 38 1/4 inches wide x 67 inches high x 16 inches deep
This stunning cabinet would be a perfect pop of color in any room. Just in time for summer! It has been fine finish painted with Sherman William's color Ravishing Coral. Then we lightly distressed it to accent the detailing.
---
$595 French Provincial Buffet Size: 57 inches long x 17 1/2 inches deep x 30 1/2 inches high
This antique french provincial buffet is solid wood with dovetail joints. We have painted it with a robins egg blue color and refinished the top. It would be great as a dresser or buffet!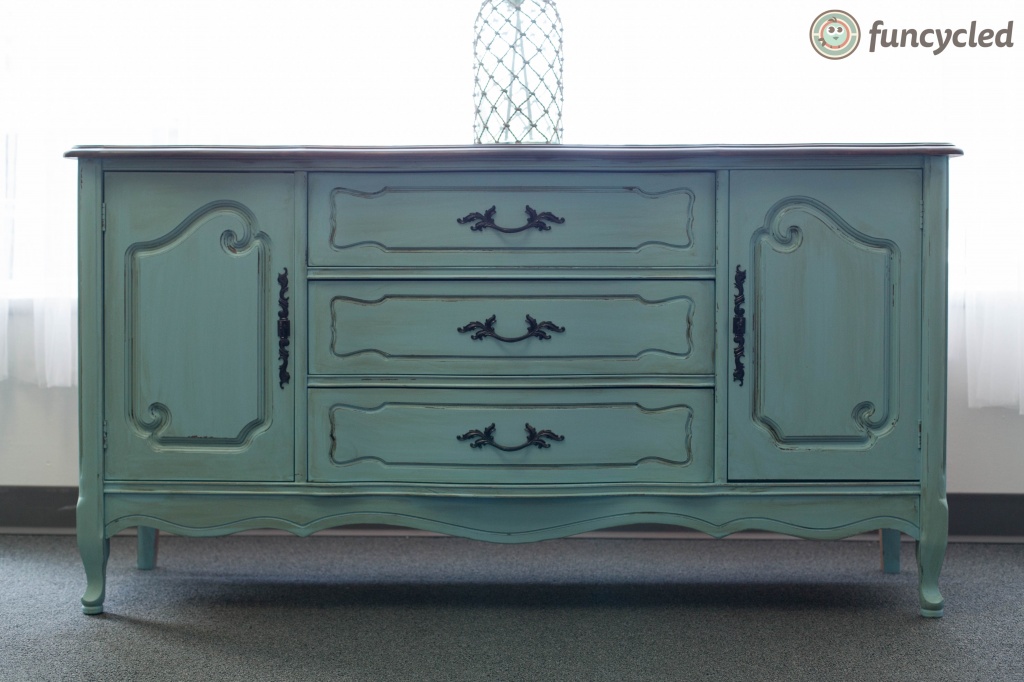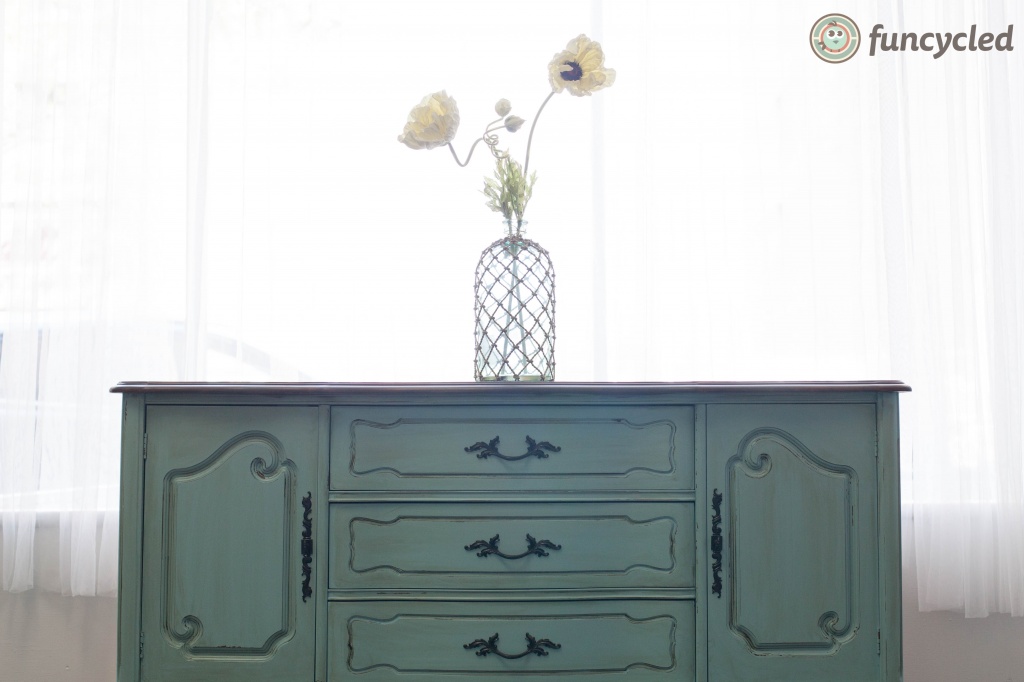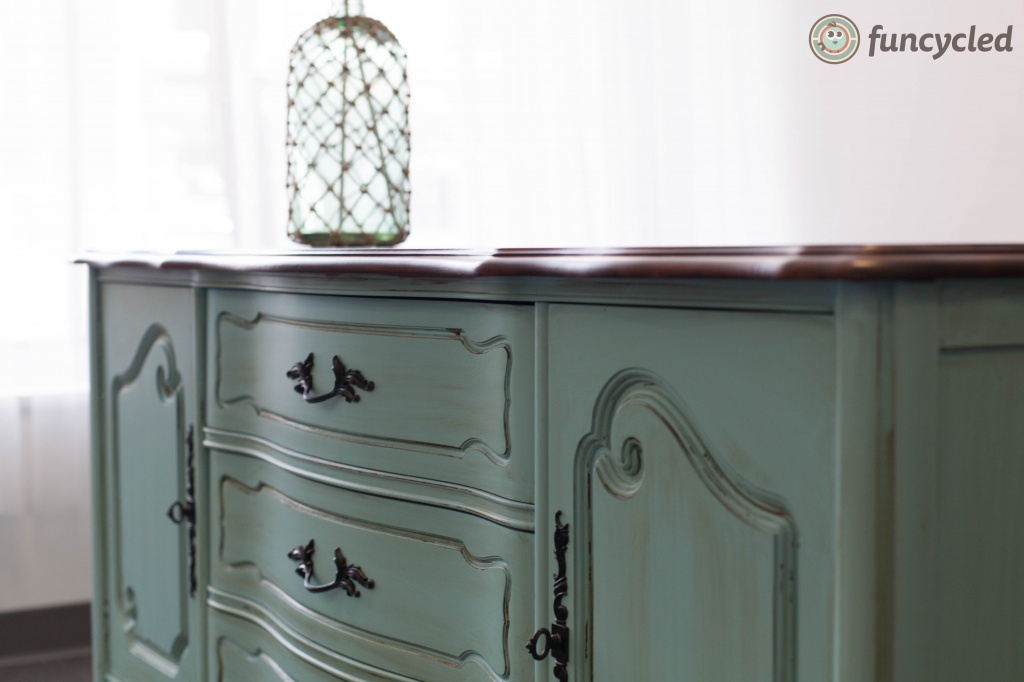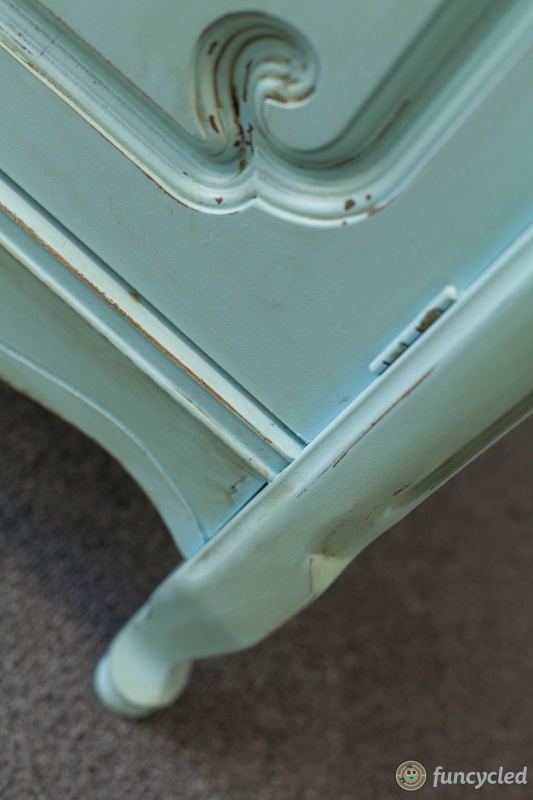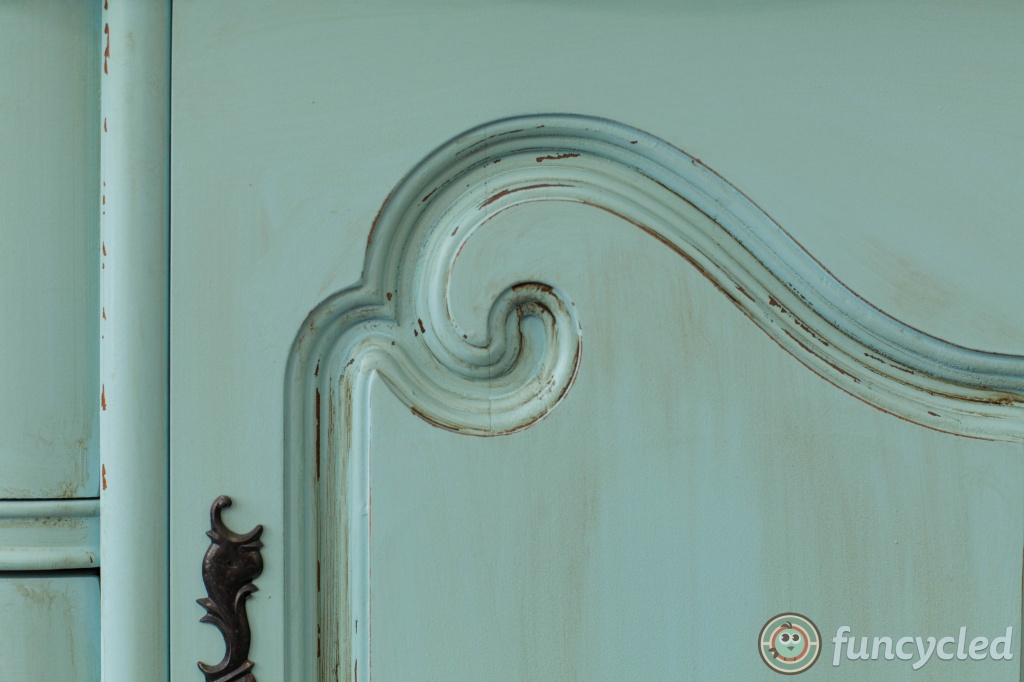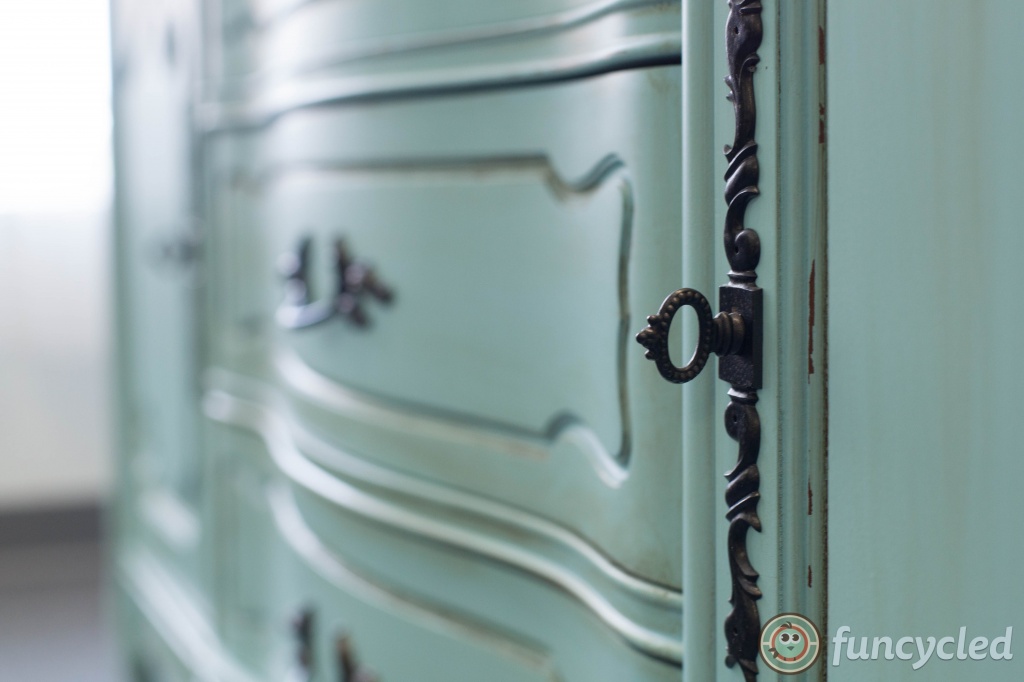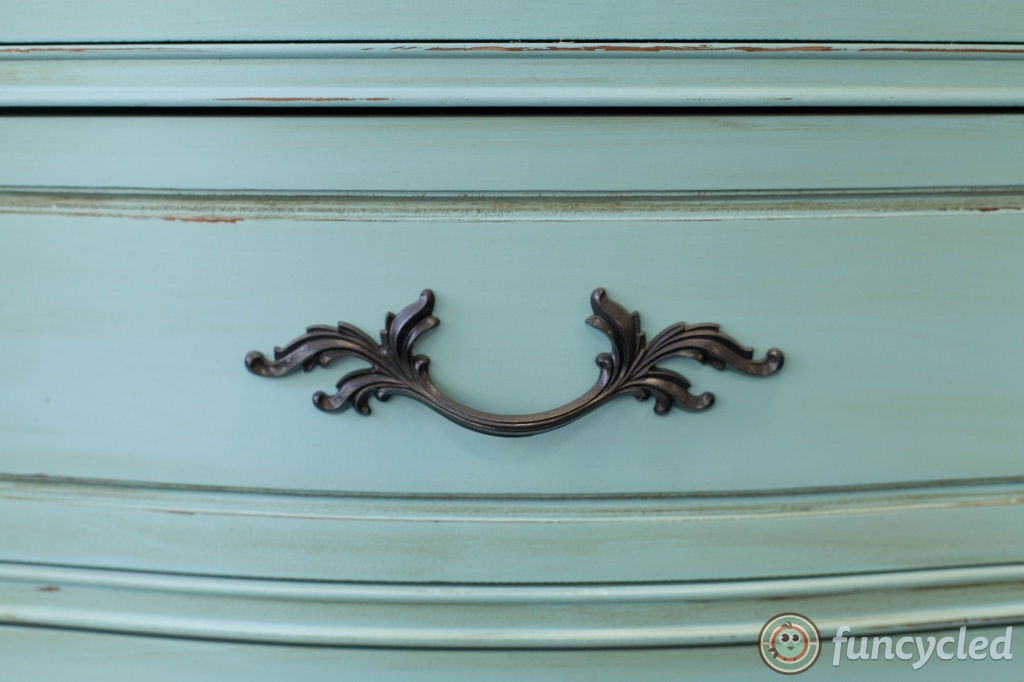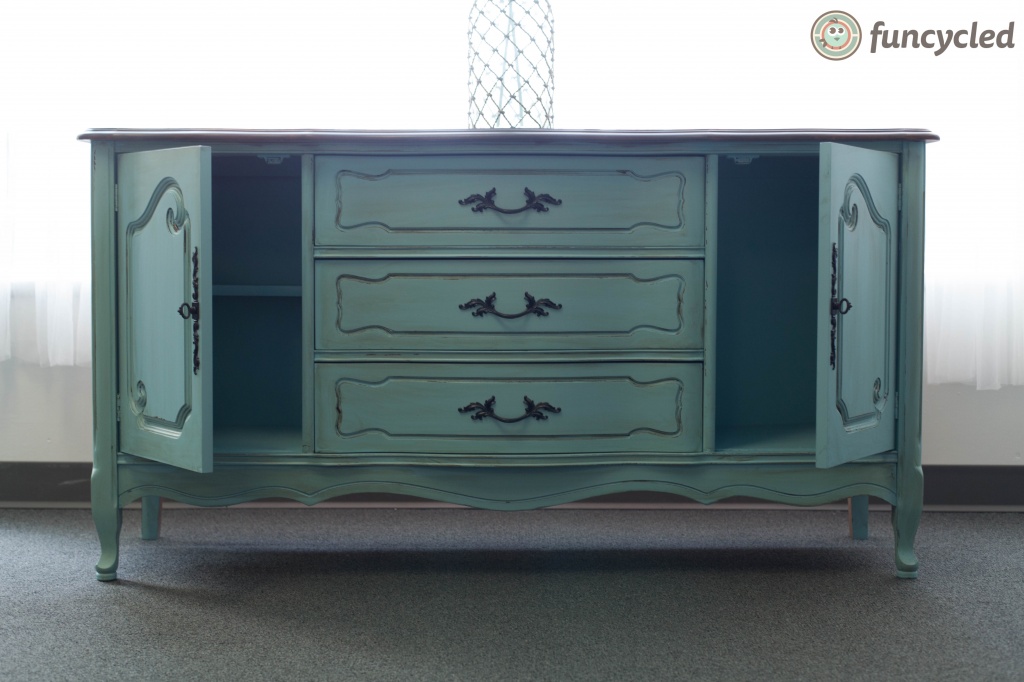 ---
 $475 Mid Century Modern Ombre Dresser Size:  36 inches wide x 17 3/4 deep x 44 tall
This modern design and high quality all wood antique is an eye catcher. We're added all new hardware and a bold pop of mustard.
---
$1,800 Antique Tiger Oak Ornate Carved Lion Head and Paw Foot Sideboard Buffet Size: 48 inches wide x 68 inches high x 23 inches deep
This stunning piece has been brought back to life with a fresh coat of black paint and a light distressing. It a very hard to find antique piece from the early 1900's.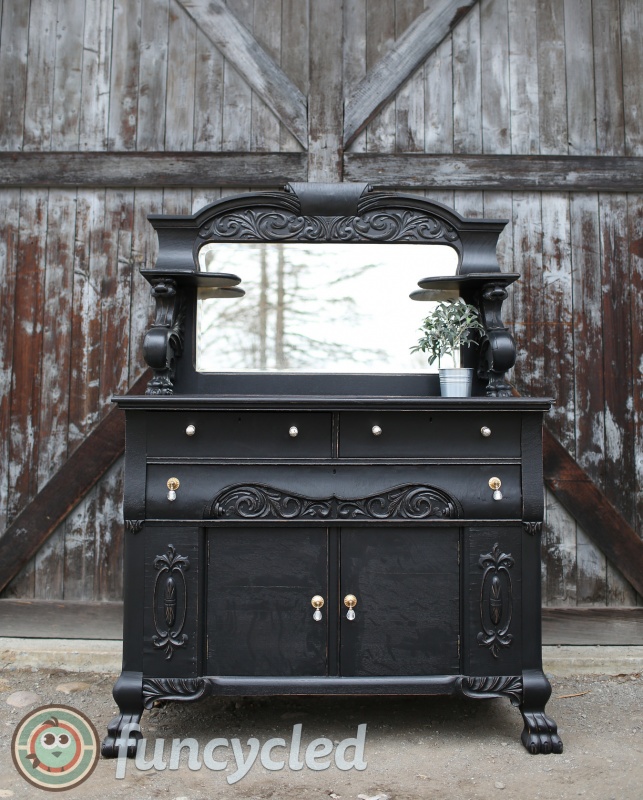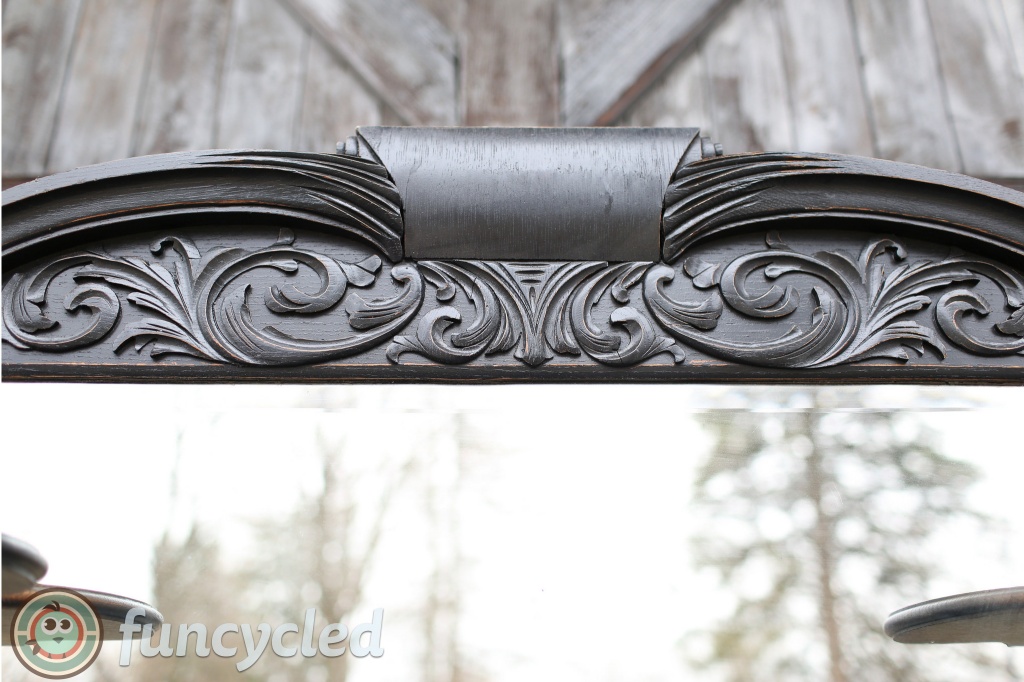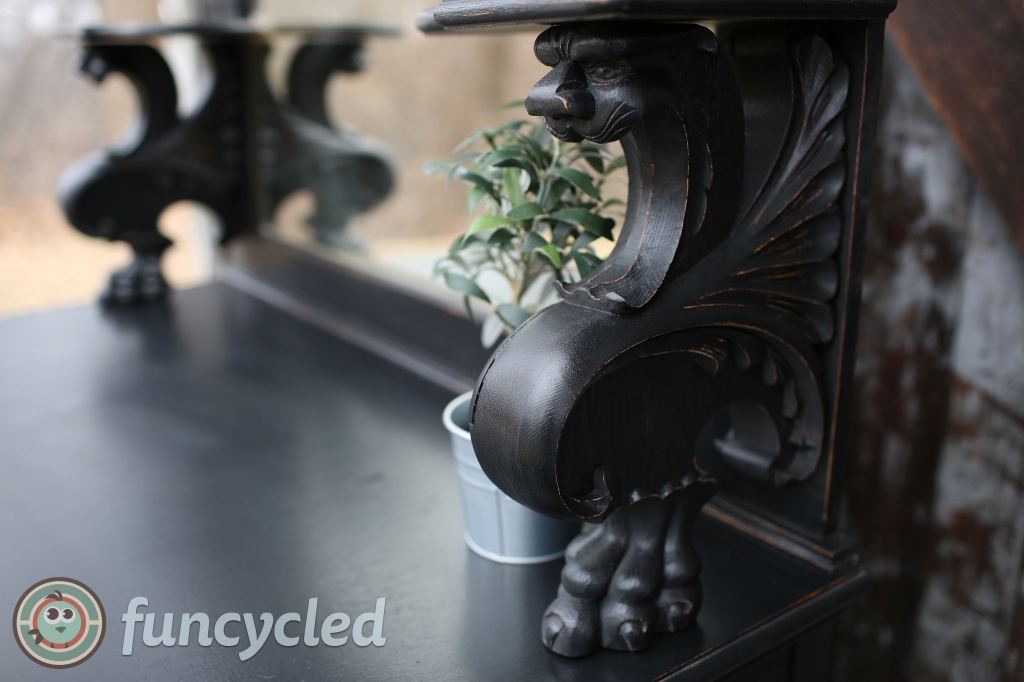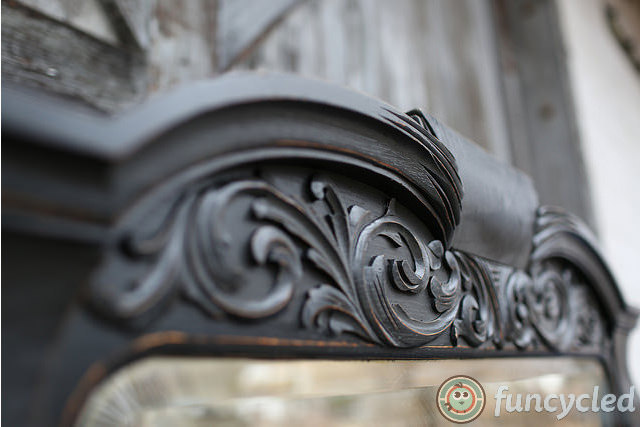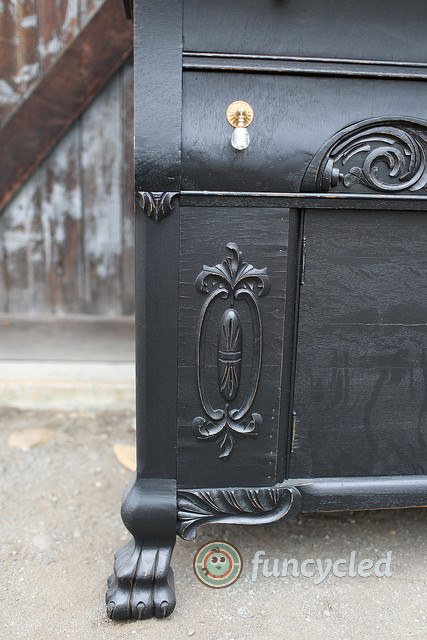 ---
$475 Star Wars Inspired Dresser  Size: 50 1/4″ wide x 19″ deep x 31″ high
This mid century  Basset Dresser with dovetail drawers and all wood construction has been designed for the Star Wars lover in your life. It has been painted Navy and would coordinate well with Pottery Barn's Star Wars bedding.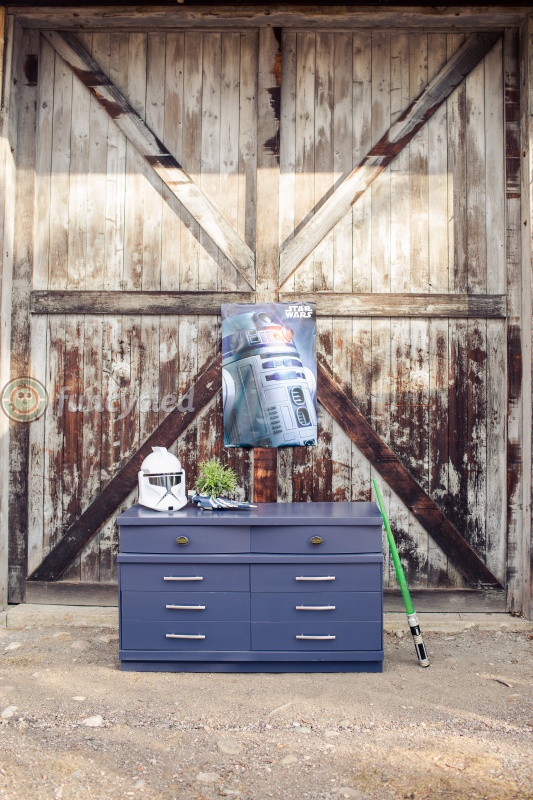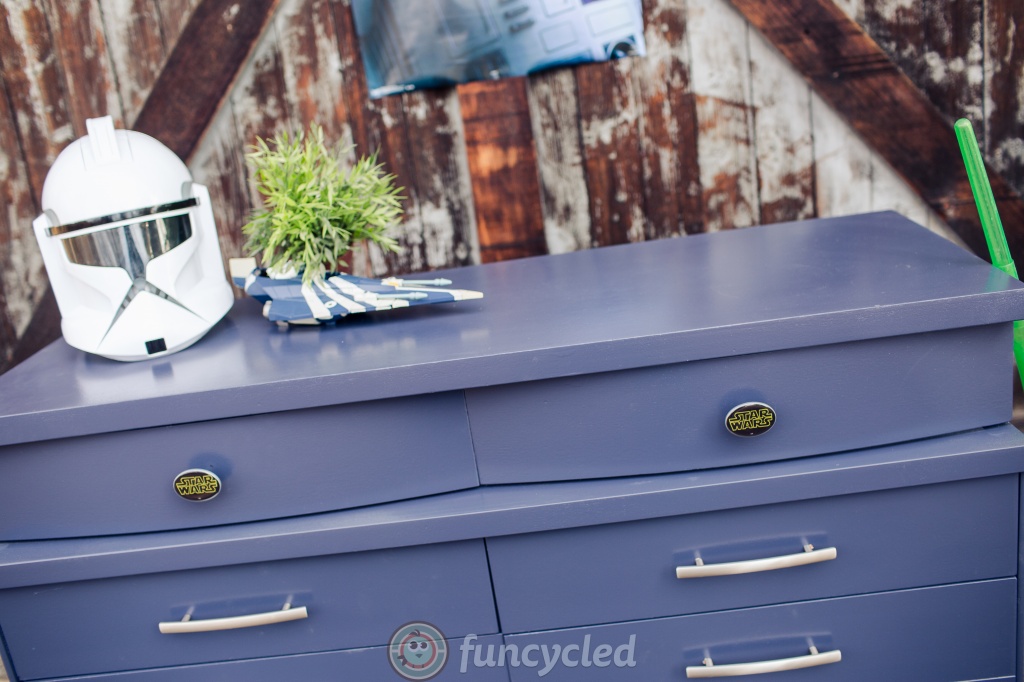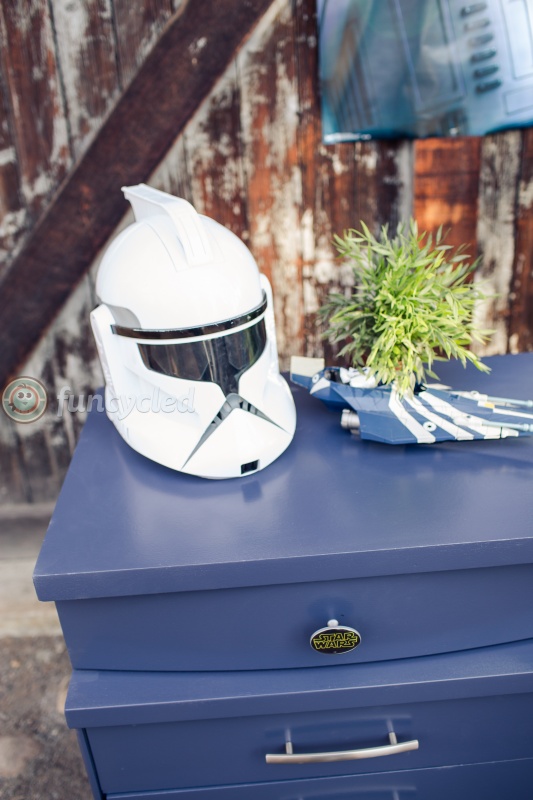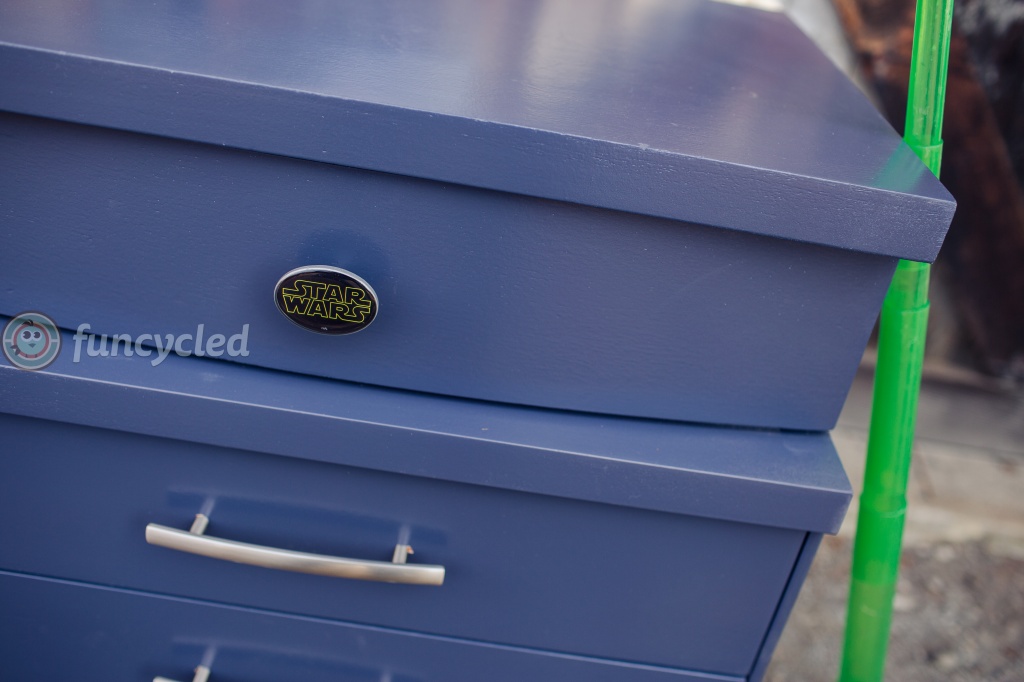 ---
$105 Rectangle Pedestal Table Size: 27 1/4 inches high x 22 inches wide x 16 inches deep
---
Custom Built Furniture is also available. You can view some of our past projects and request quotes for your custom piece here.
---
 Don't see quite what you're looking for?
Let us customize a furniture piece for you! If you're looking for a furniture piece that you don't see on our Upcoming Projects page or Furniture For  Sale page, please use our Furniture Wish List form to request specific pieces. We'll help you find just what you're looking for!  We create custom furniture and will deliver for customers in upstate NY and shipping is available throughout the US.  Send us a note with what you would like using our contact page.If you want to know when something is for sale before it even hits the website, please like our face book page to keep up to date on the newest finds, vote on colors and give input on our creativity. There is a box at the top right of this page to enter your email address in to receive notifications by email when I post something new on this blog. Please sign up today! No furniture pieces can be held without a deposit. We can accept Paypal deposits to hold your piece for up to 3 days from the time that the deposit is received. All pieces must be picked up within 3 days of purchase date due to limited space.