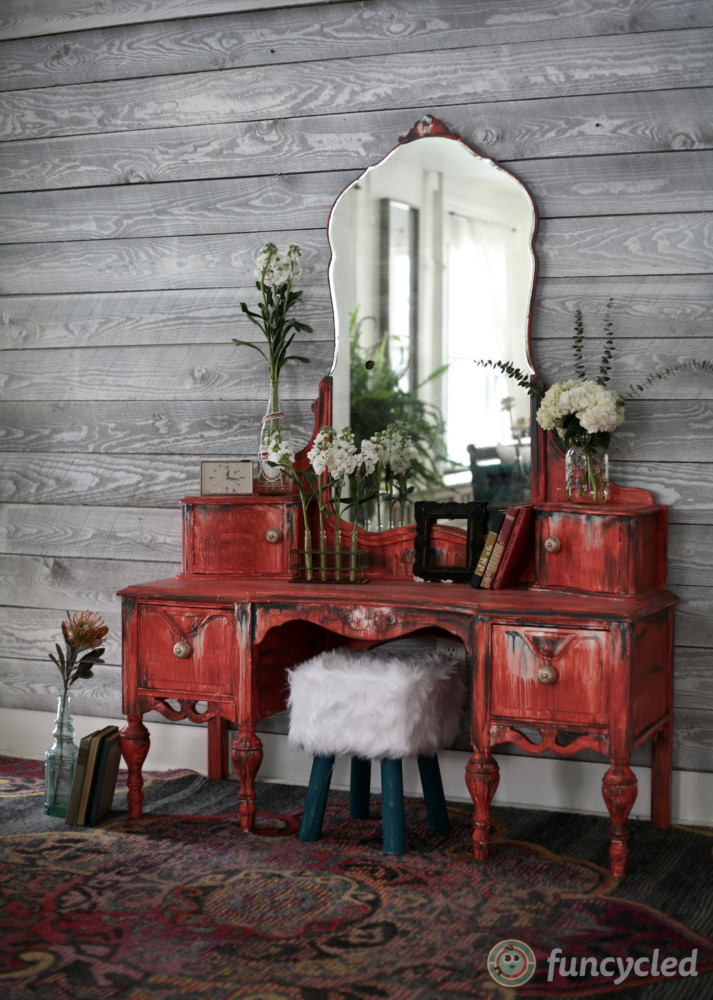 Hi Friends,
How are you? I hope you had a great weekend! We were busy, busy! We even did a pop up shop with a bunch of other downtown Troy shop owners at Colonie Center this weekend. A big welcome to all of you who are stopping by the blog after meeting us for the first time at that event.
Here we were… all set up!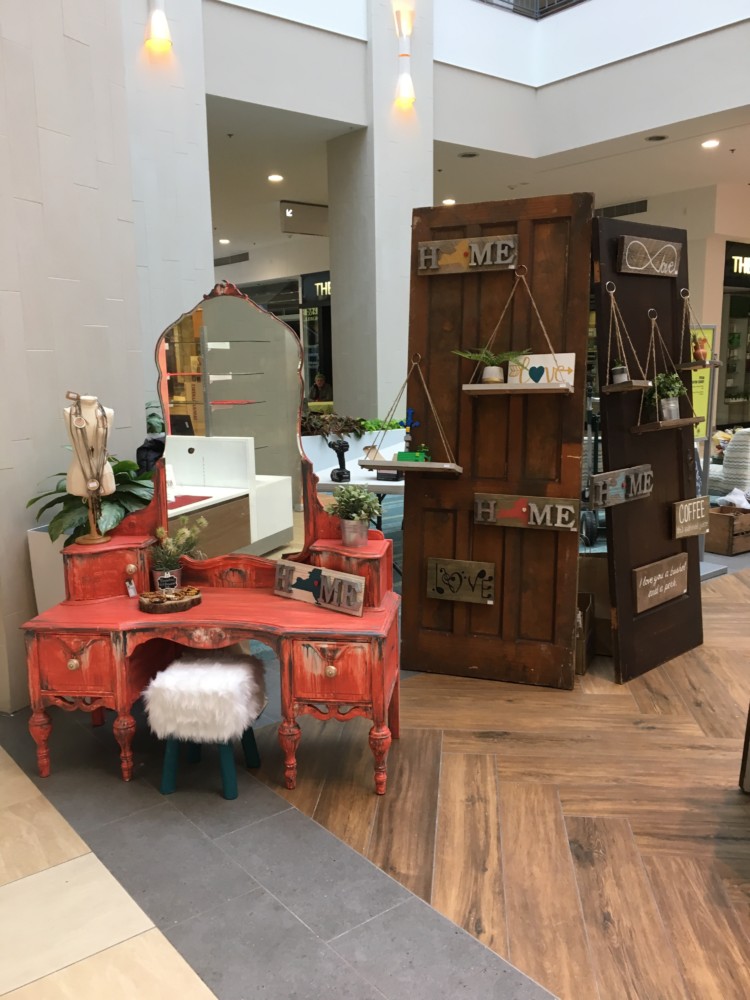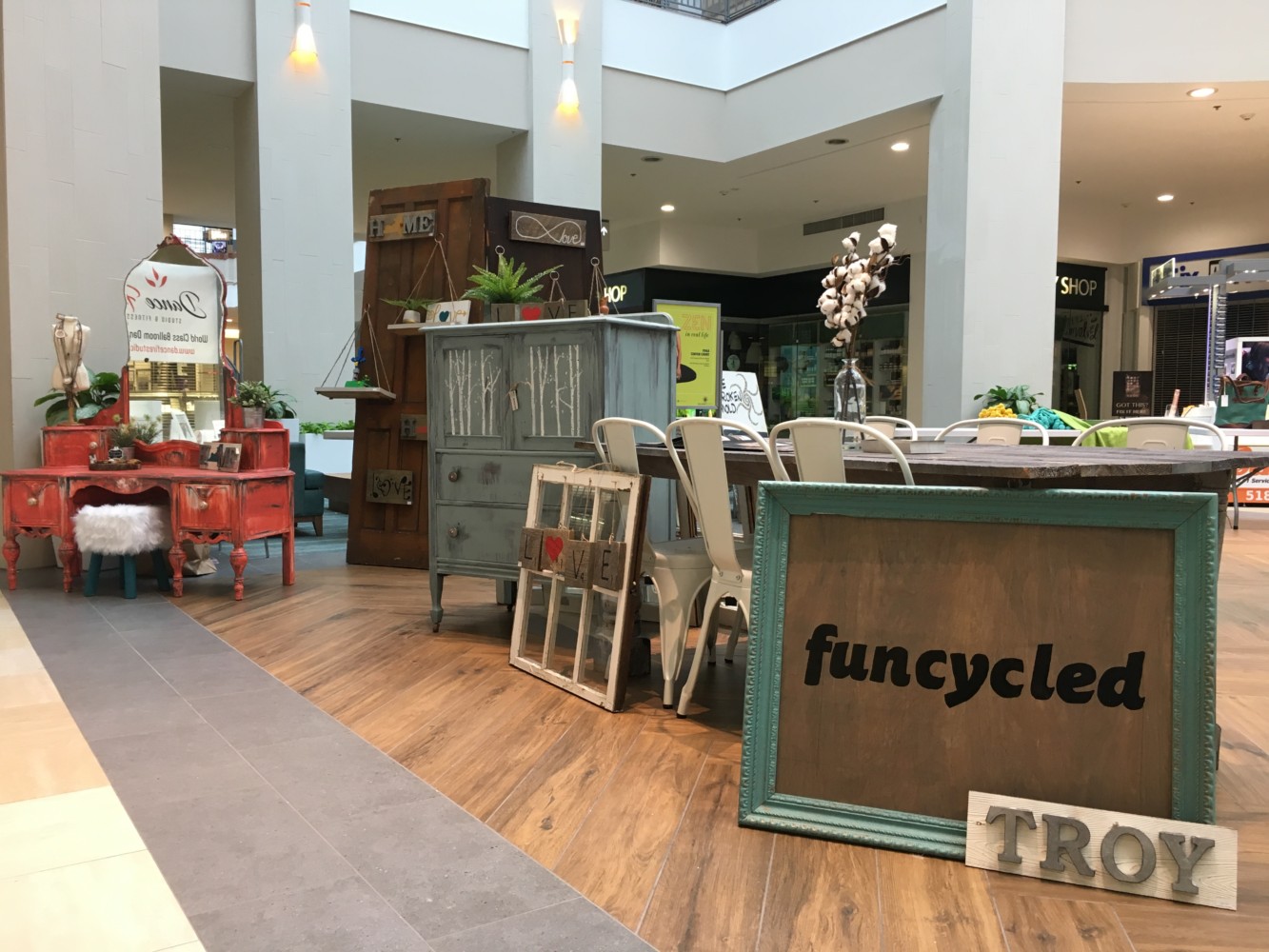 For this week's furniture makeover, I wanted to show you how we redid the vanity that was for sale at the show. Now…. this isn't everyone's style but it's a hand painted finish that I have been studying for years now and really love the look of. It's more like using furniture as a canvas instead of a typical paint job. You may even like the vanity more in its original state: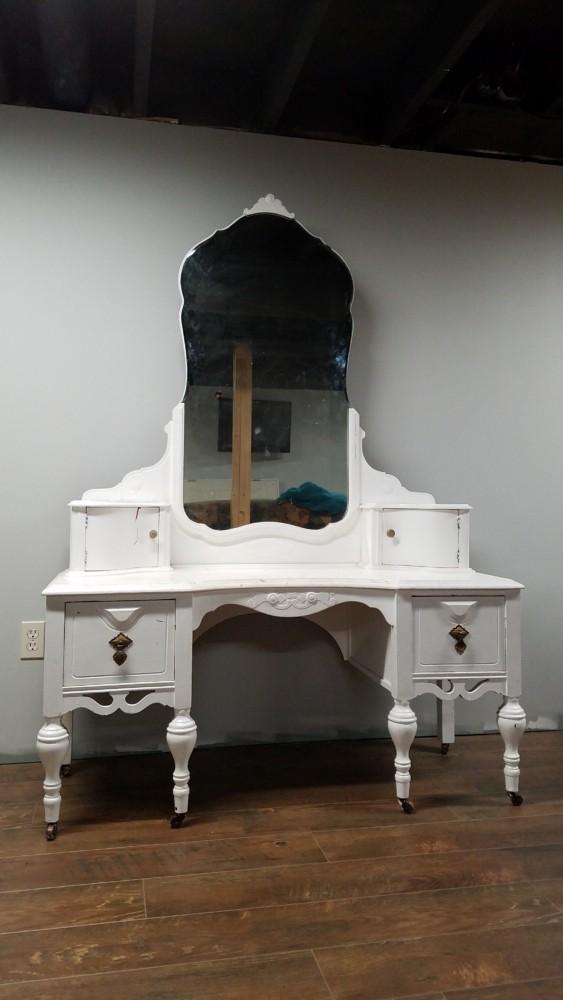 Let me start by sharing the quotes from my children when they saw me working on it!
"It looks like someone got shot and the blood is dripping down the dresser" -Harmony
"No, it looks like someone blended up rotten food and strawberries and dumped it all over it!" -Josh
"No, no! It looks like strawberry juice and bird poop dumped all over it." -Harmony
Wow guys! Thanks so much! lol Good thing I really liked it otherwise my feelings might have been hurt!
This finish was actually really tricky… I blended Grand Hotel Flower Red and Mohair Blue paint that we sell in our store. It's RePurpose Chroma Color paints that don't require sanding or priming before you paint. I did a drippy, distressed finish. Then sprayed everything with a protective clear coat and added new hardware of course! Ready for the after?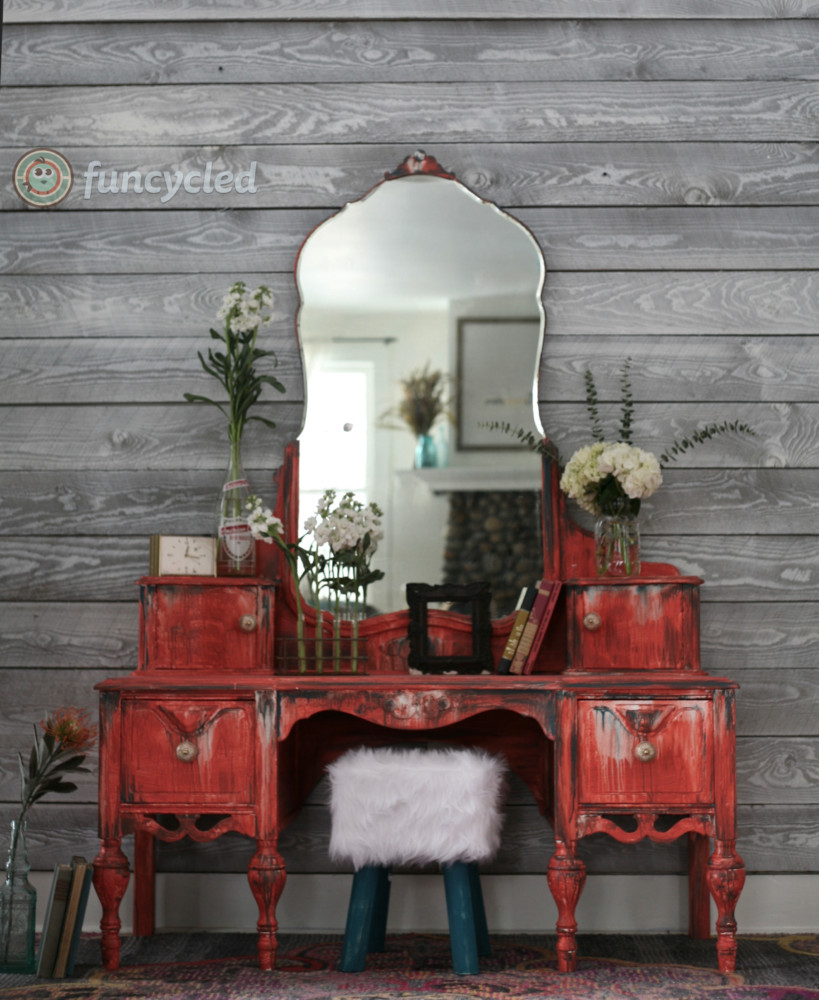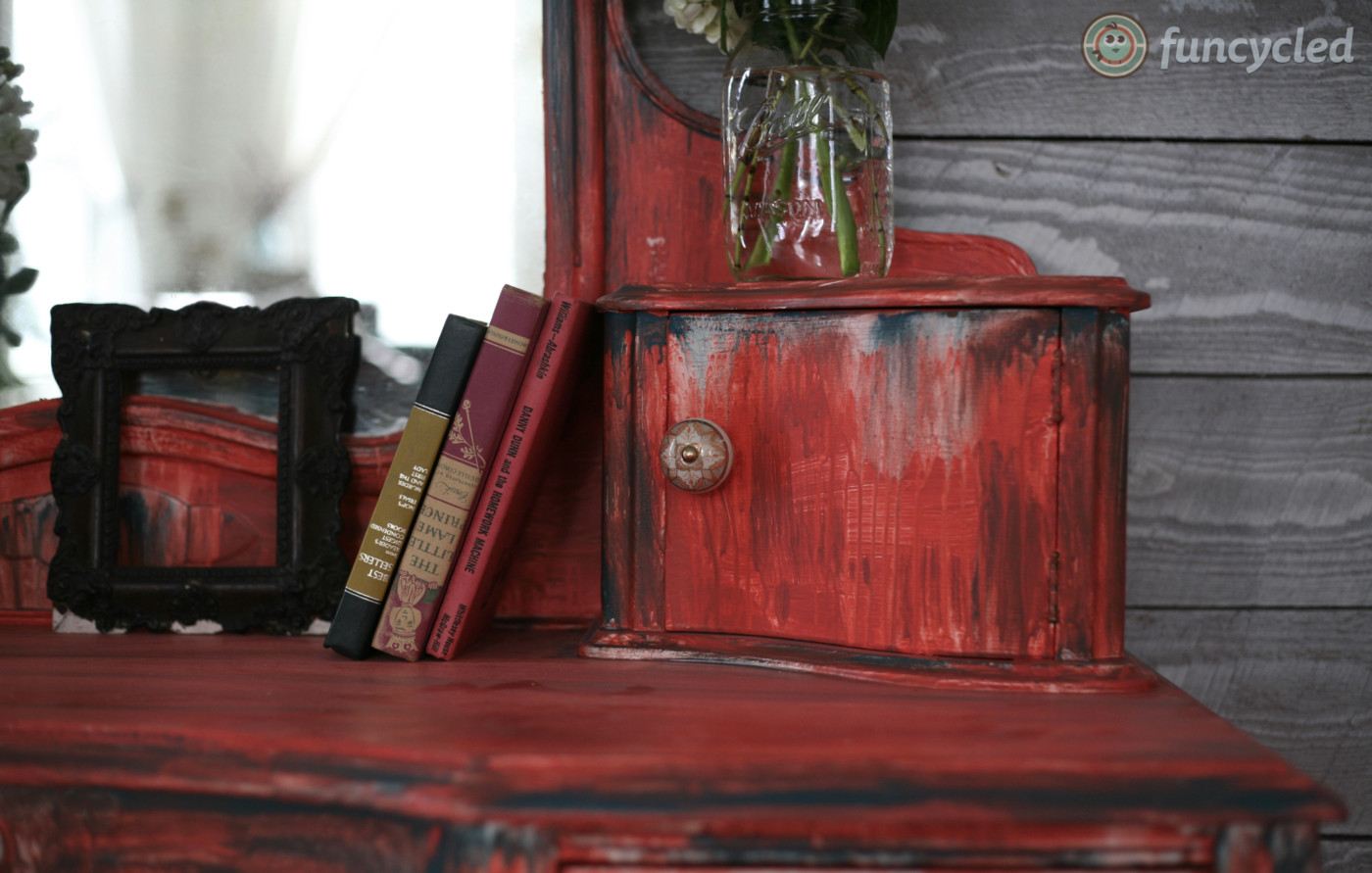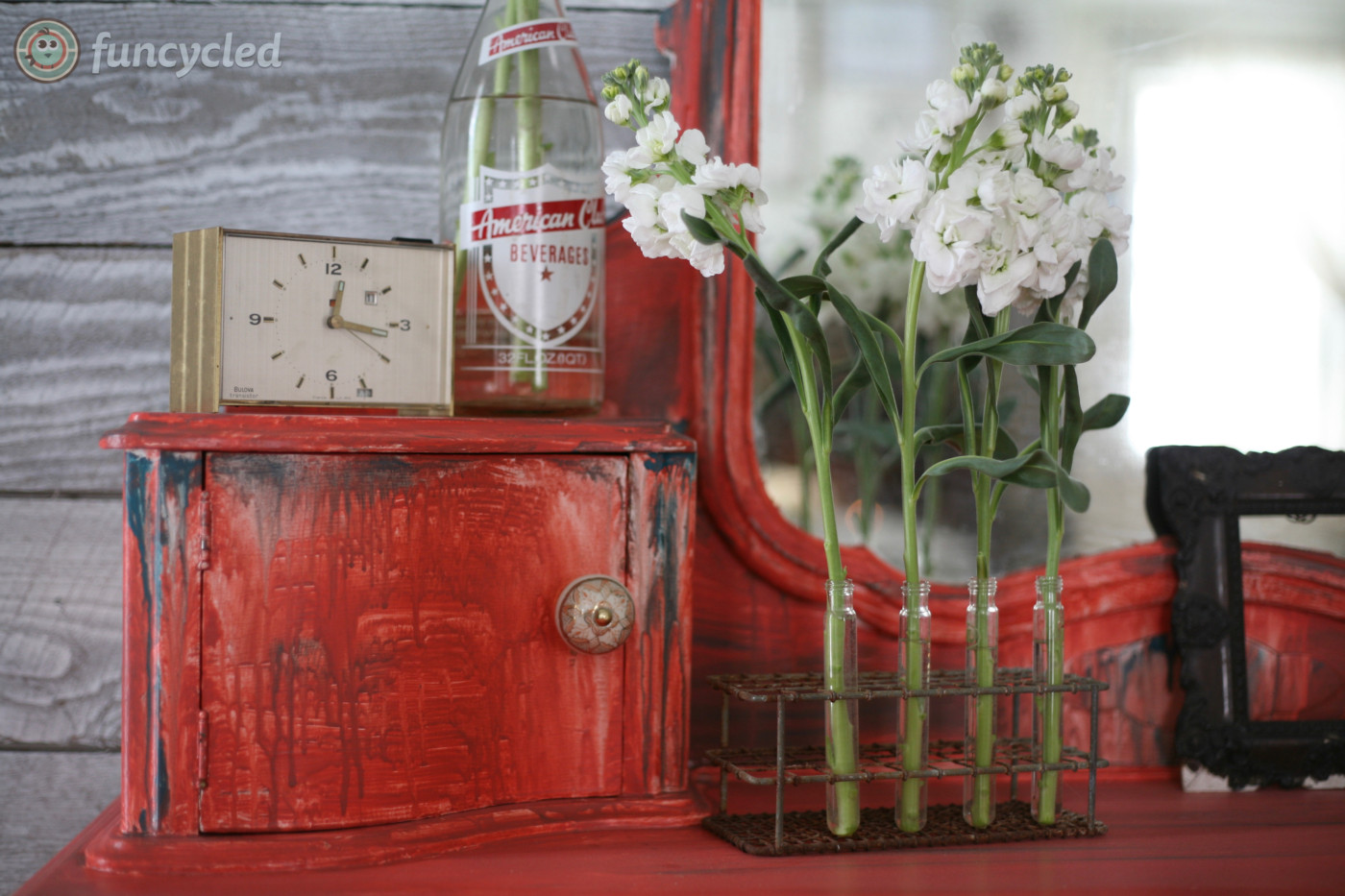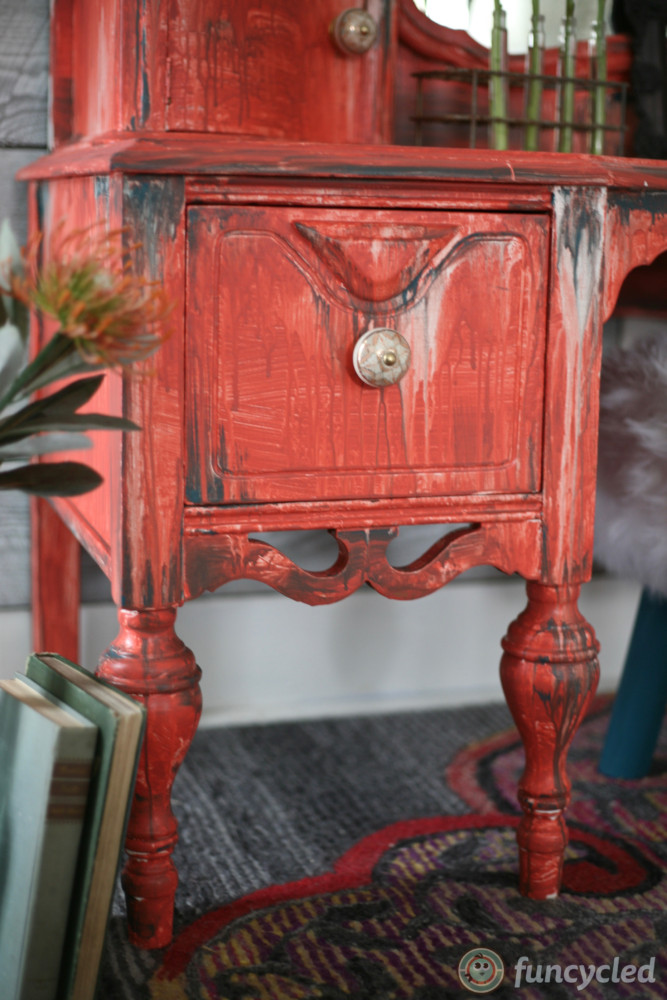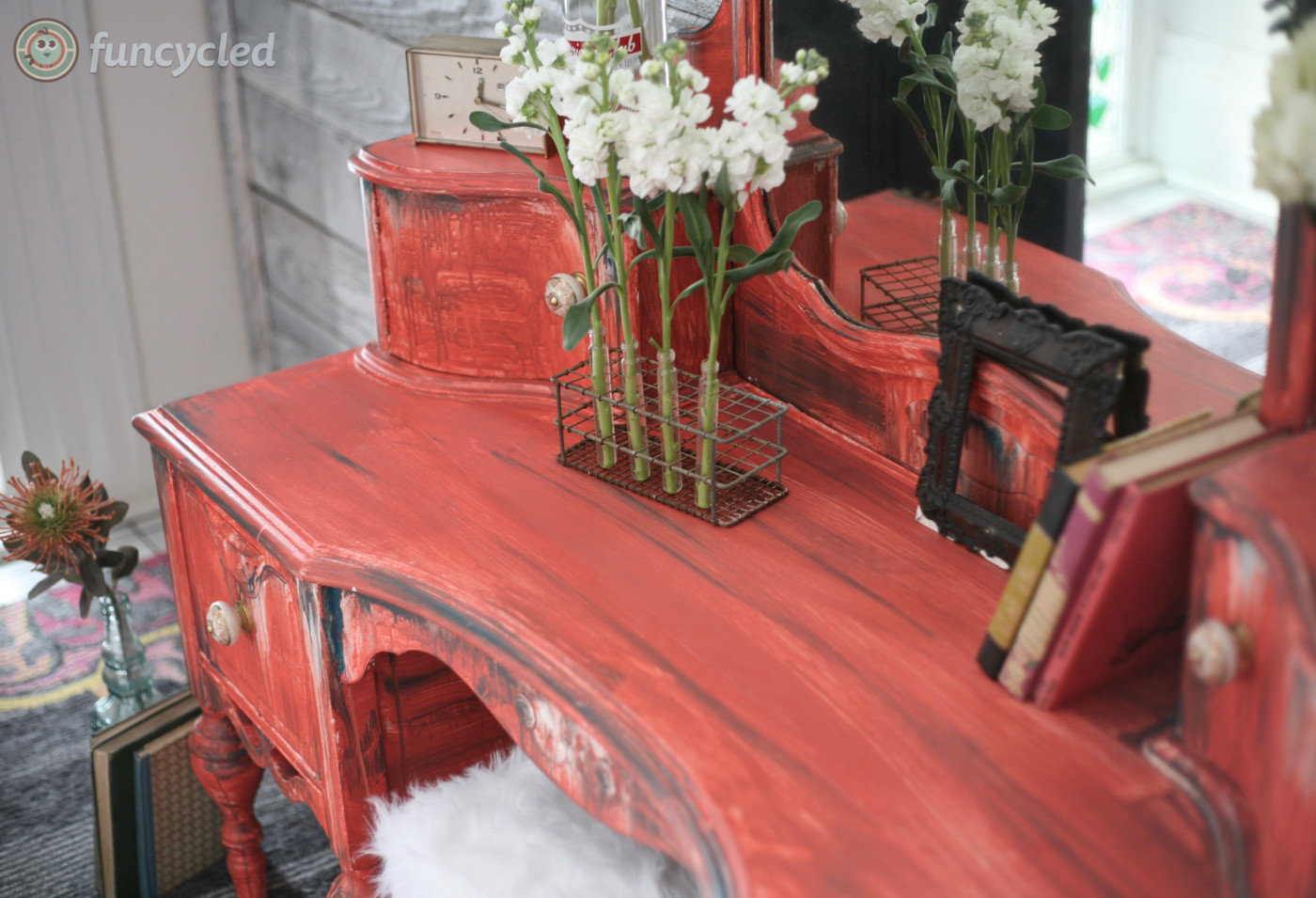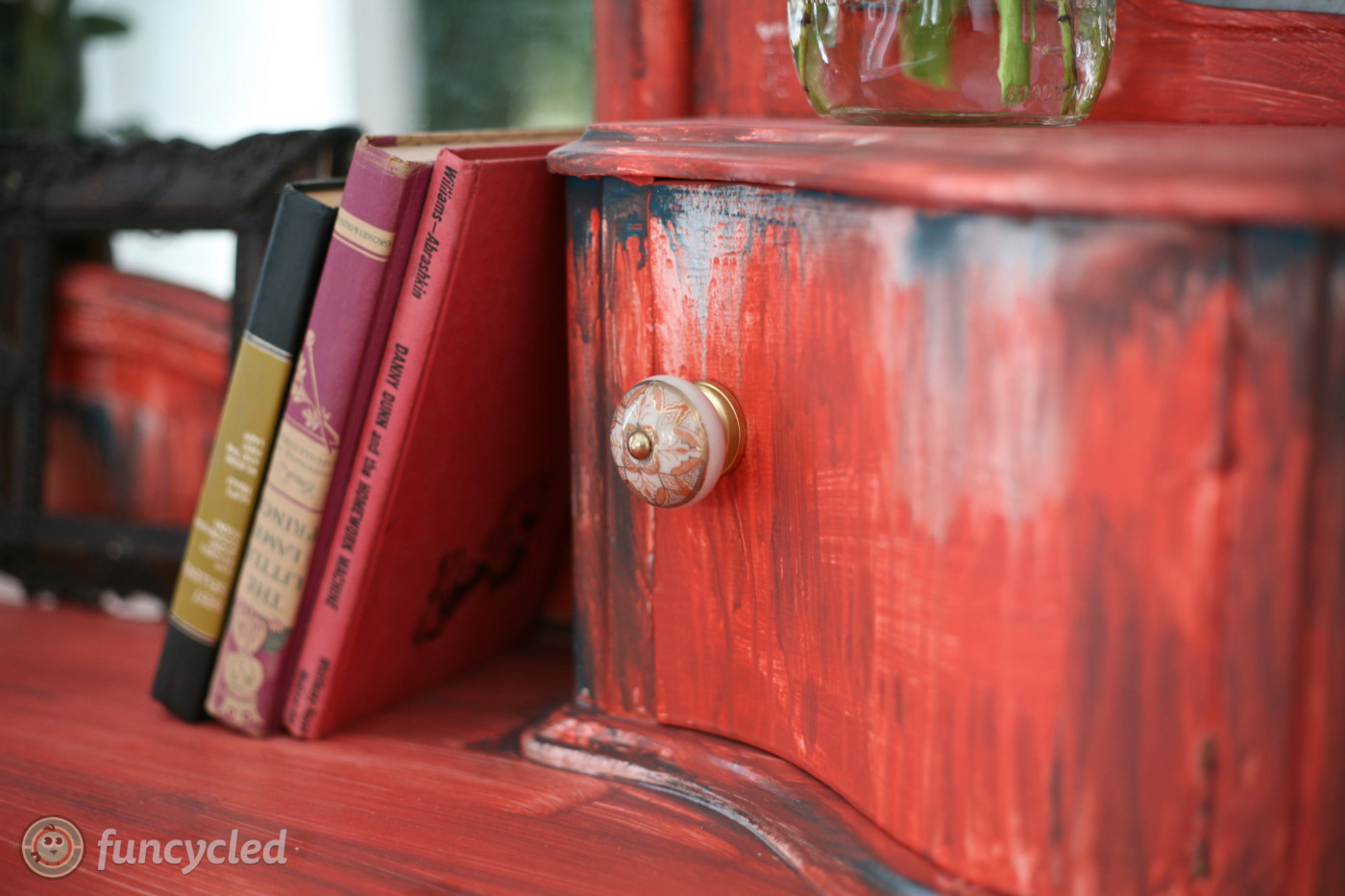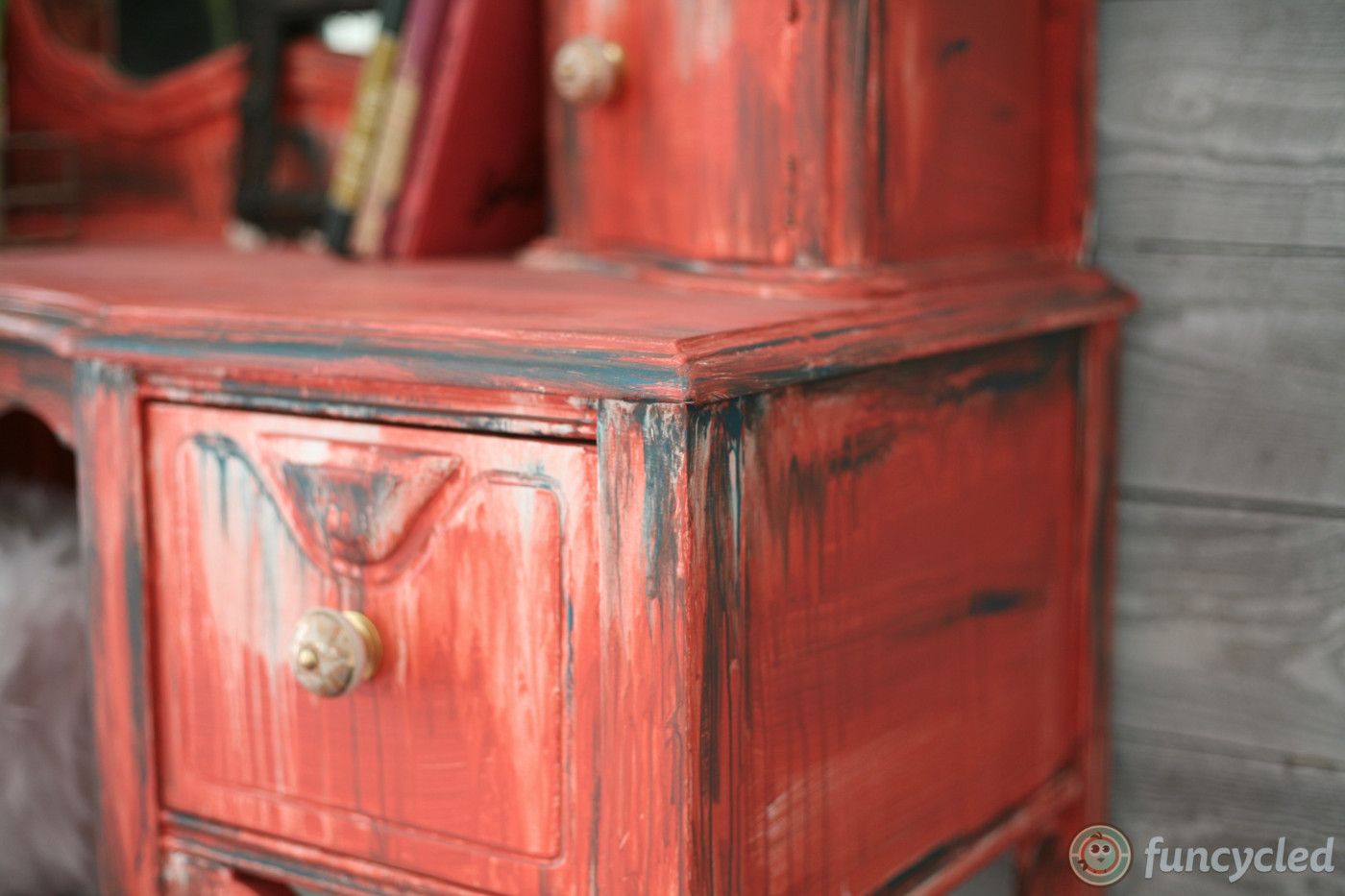 THE BEST NEWS?? This vanity is available online and in our store now! Check out other new furniture for sale on our website here or let us know if you could use some help with decorating. Please use our Contact Us form or stop by our store at 272 River Street, Troy, NY. I also added quite a few other new pieces to the store!
There is a box at the top right of this page to enter your email address to receive notifications by email when I post something new on this blog. Please sign up today!
Happy FunCycling Friends,
Sarah ;)
If you like what you see, please like FunCycled's Facebook page to keep up to date on the newest finds, vote on colors and give your input on our creativity. Last but not least, let us customize a furniture piece for you. We create custom furniture and will deliver for customers in upstate NY and also ship throughout the US. Send us a note with what you would like using our contact page. Or buy something that we've already designed from our furniture for sale page.