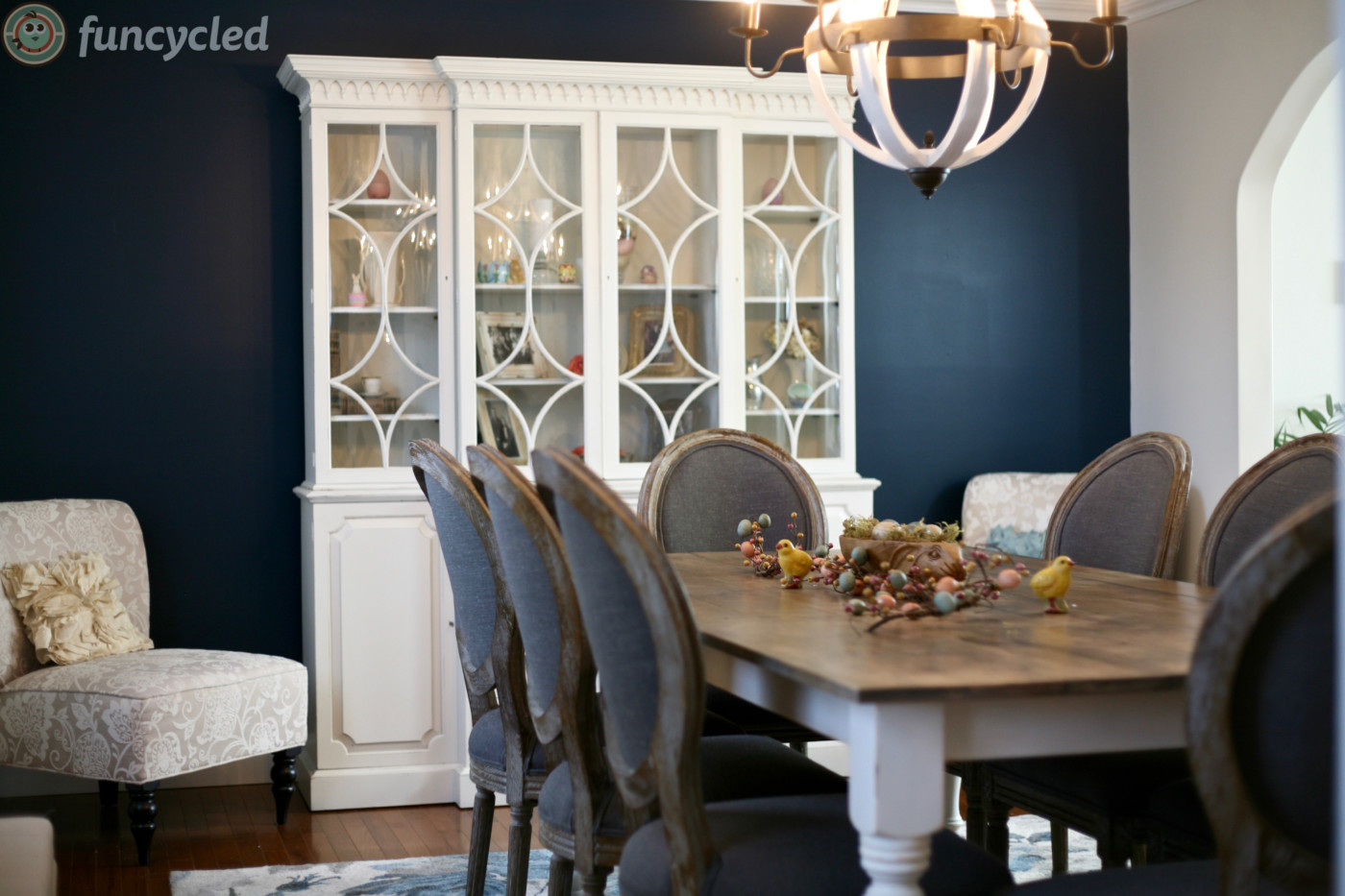 Hi Friends!
I usually show you before and after of furniture makeovers on the blog, but today I thought I'd mix it up a bit and show you an interior design job. I've been working on this project with Noreen since November. Design takes time and I've so enjoyed working with Noreen during these past few months. She trusted me on some decisions she wasn't sure about and also was willing to make adjustments that made a huge impact on the final look
Here's the dining room before: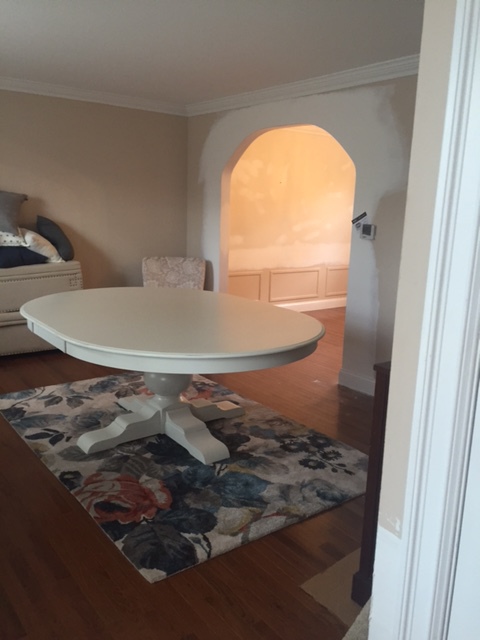 Unfortunately, I'm not giving away all of the info about the chosen designs simply because it takes a lot of time and research to come up with wall colors and find products, that's why you should hire me to help you. :) I did want to step you through how it works and also give you some visuals for those who want to do the research yourselves.
When I looked at the dining room (the room with the rug), I loved the rug but knew it needed to be bigger to anchor the space. Noreen returned it and upgraded to the next size up.
Here's the design board for her room: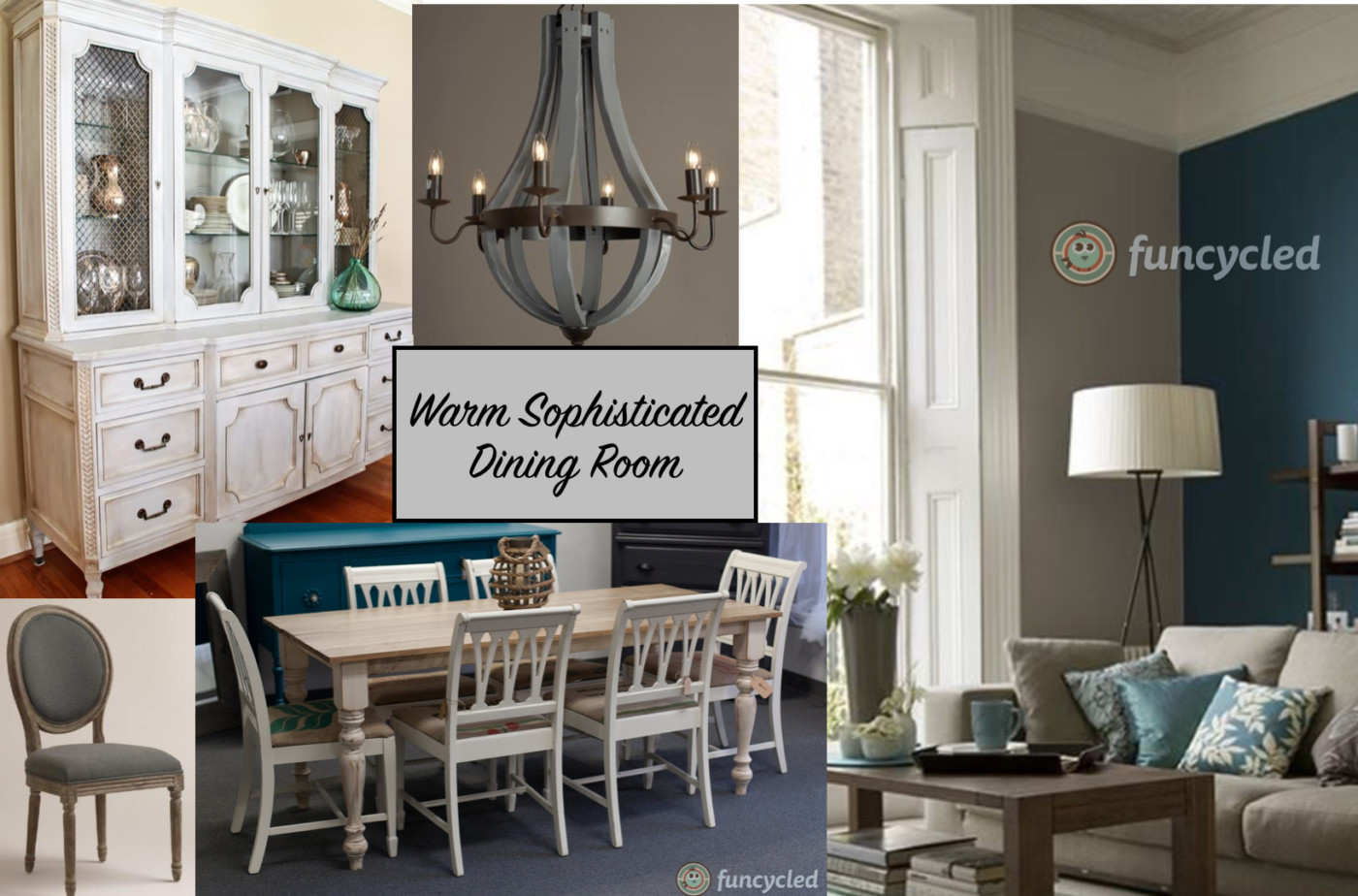 As you walk into the room, your eyes wanted to go to the far wall, but it was lacking in wow factor. I wanted to make the room feel like it kept going so I went with a dark blue/gray/teal color and then changed the other three walls to a warm, brown friendly gray.
I so badly wanted Noreen to get a hutch for the large wall because I knew that would send this design out of the park! I took a risk and bought this hutch without Noreen knowing and practically begged her to buy it for the space. :) She did and I'm so glad!!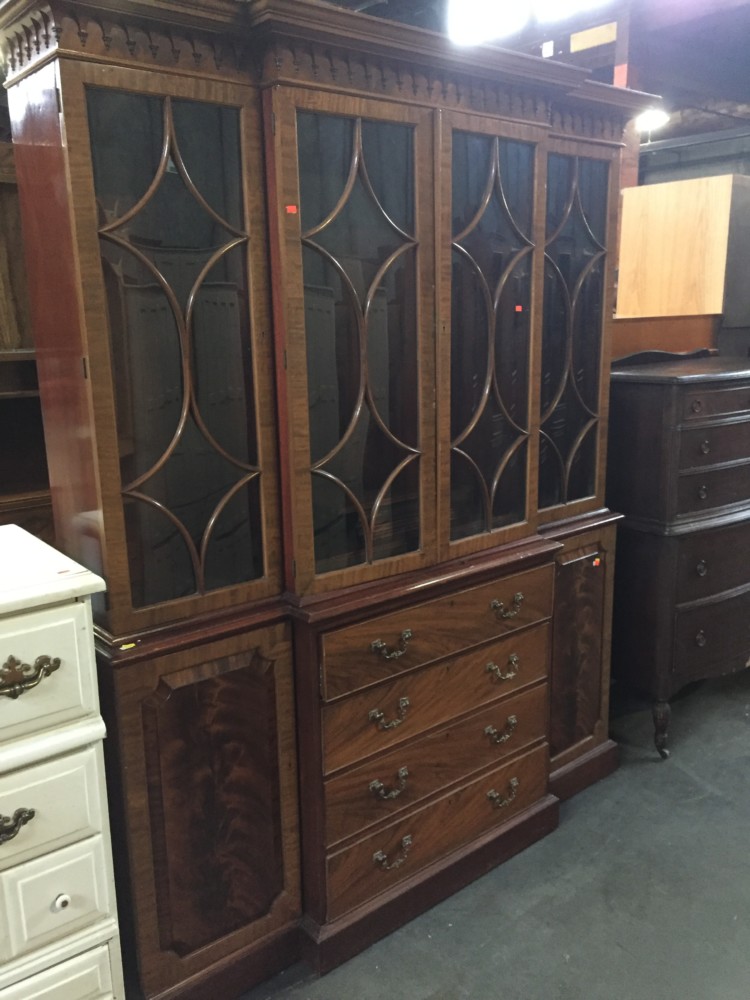 Here it is after: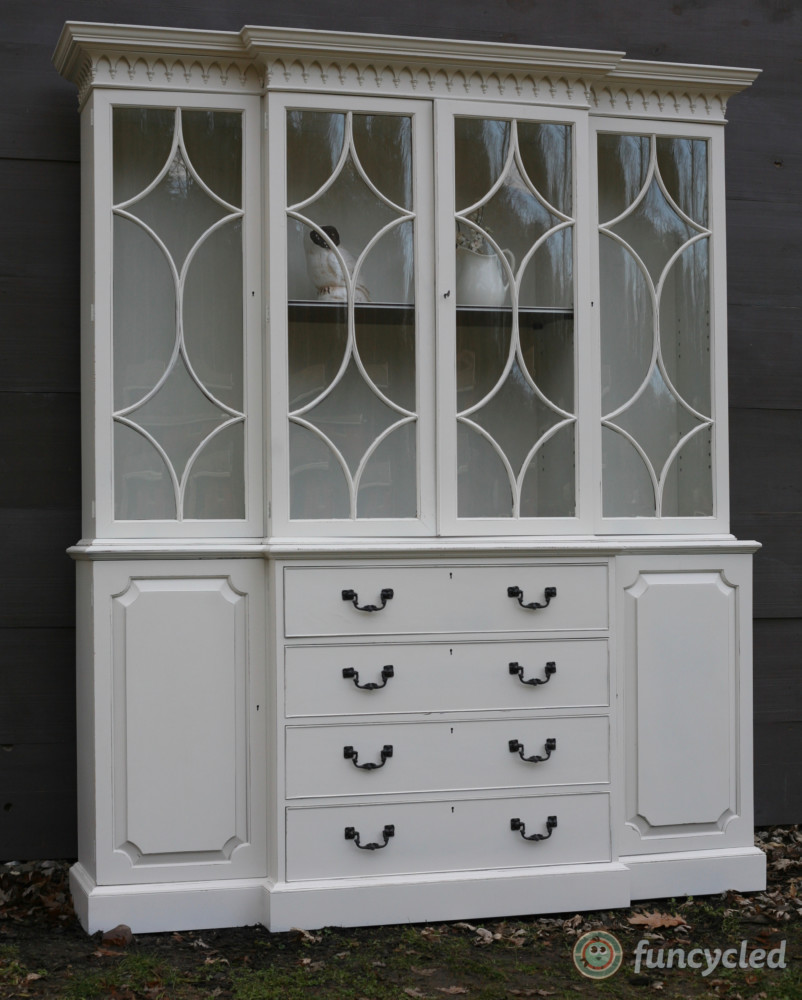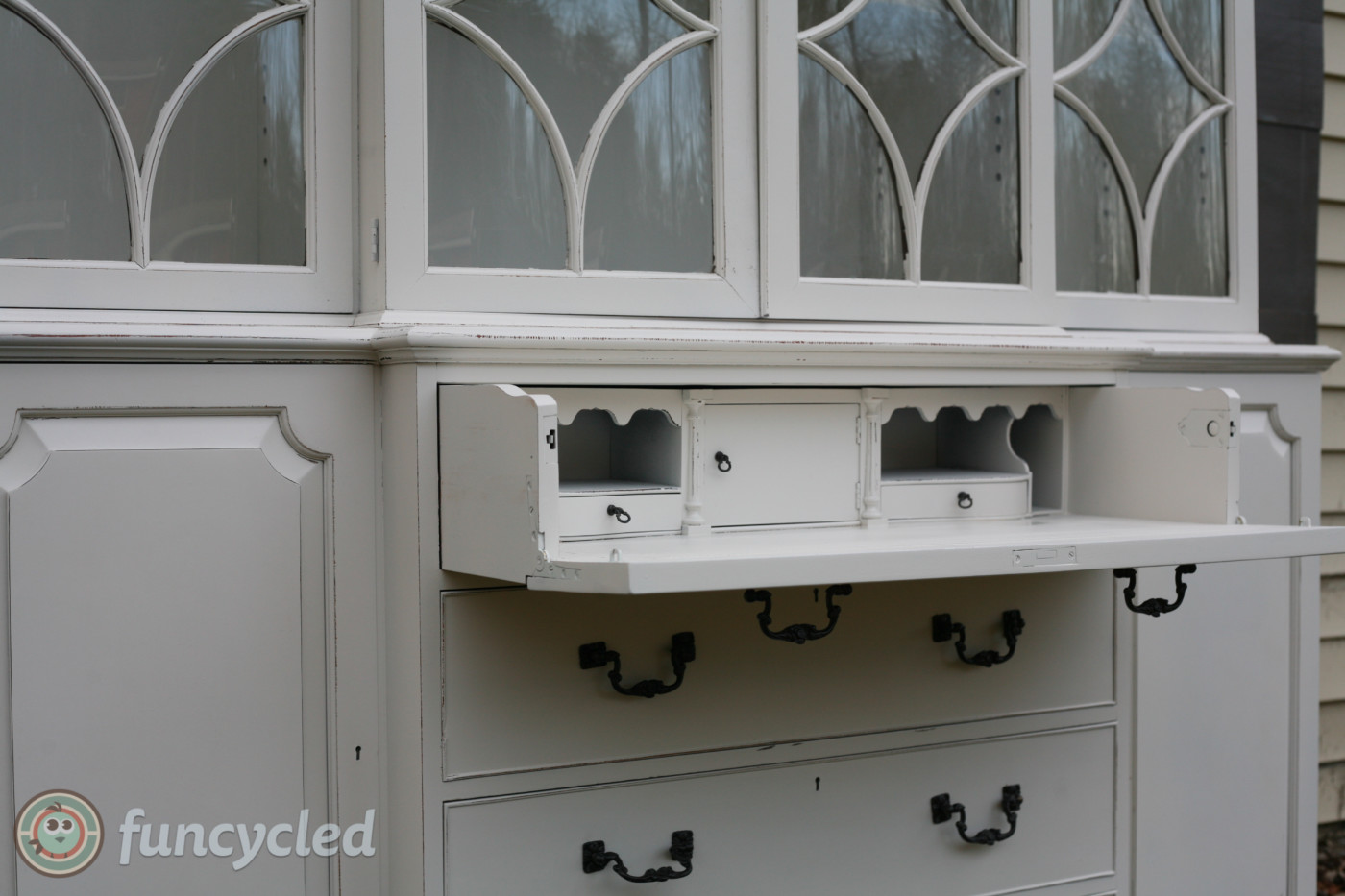 If you want to see how we paint furniture, check out our How to Paint Furniture post.
We also custom built the table: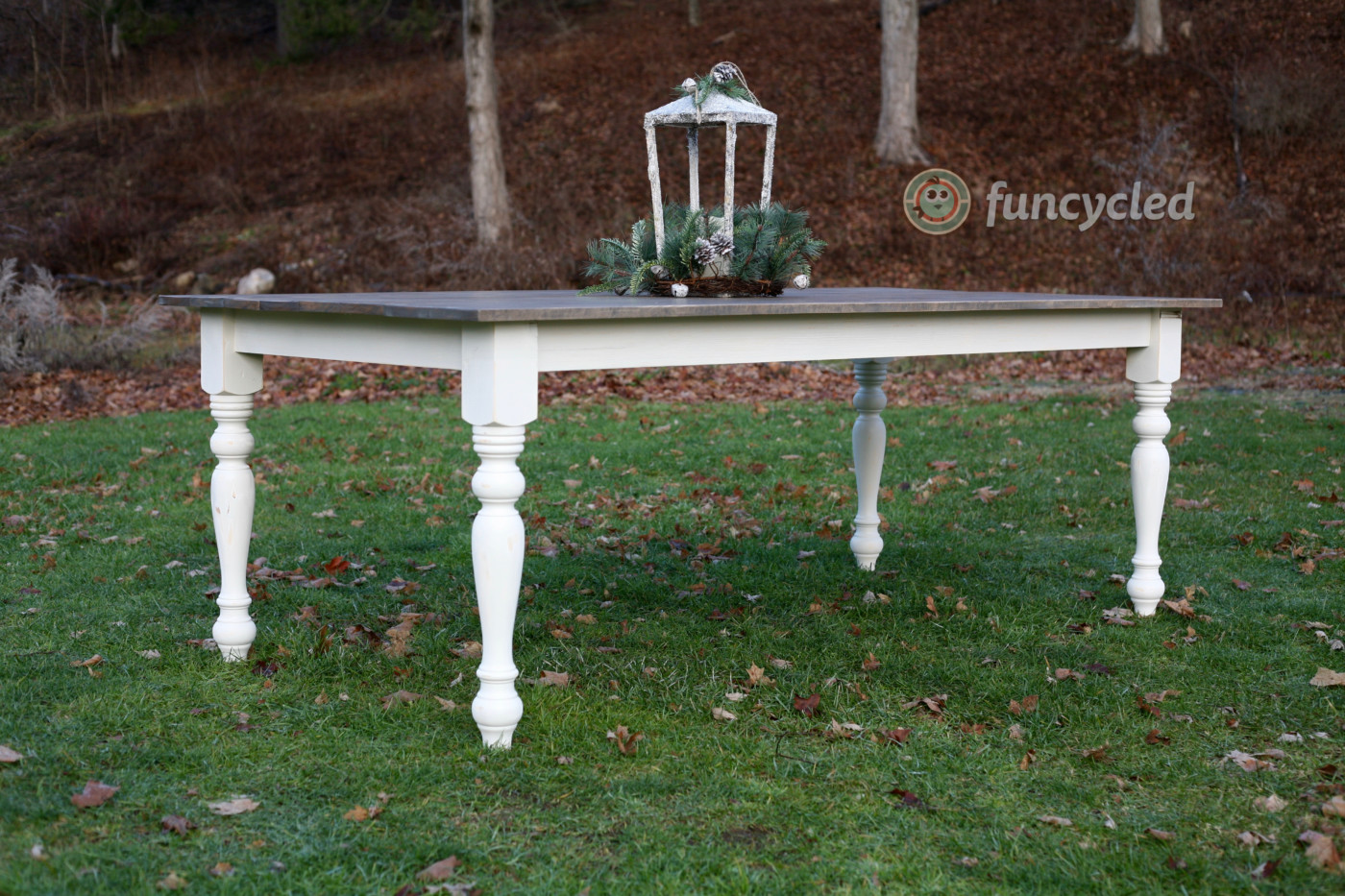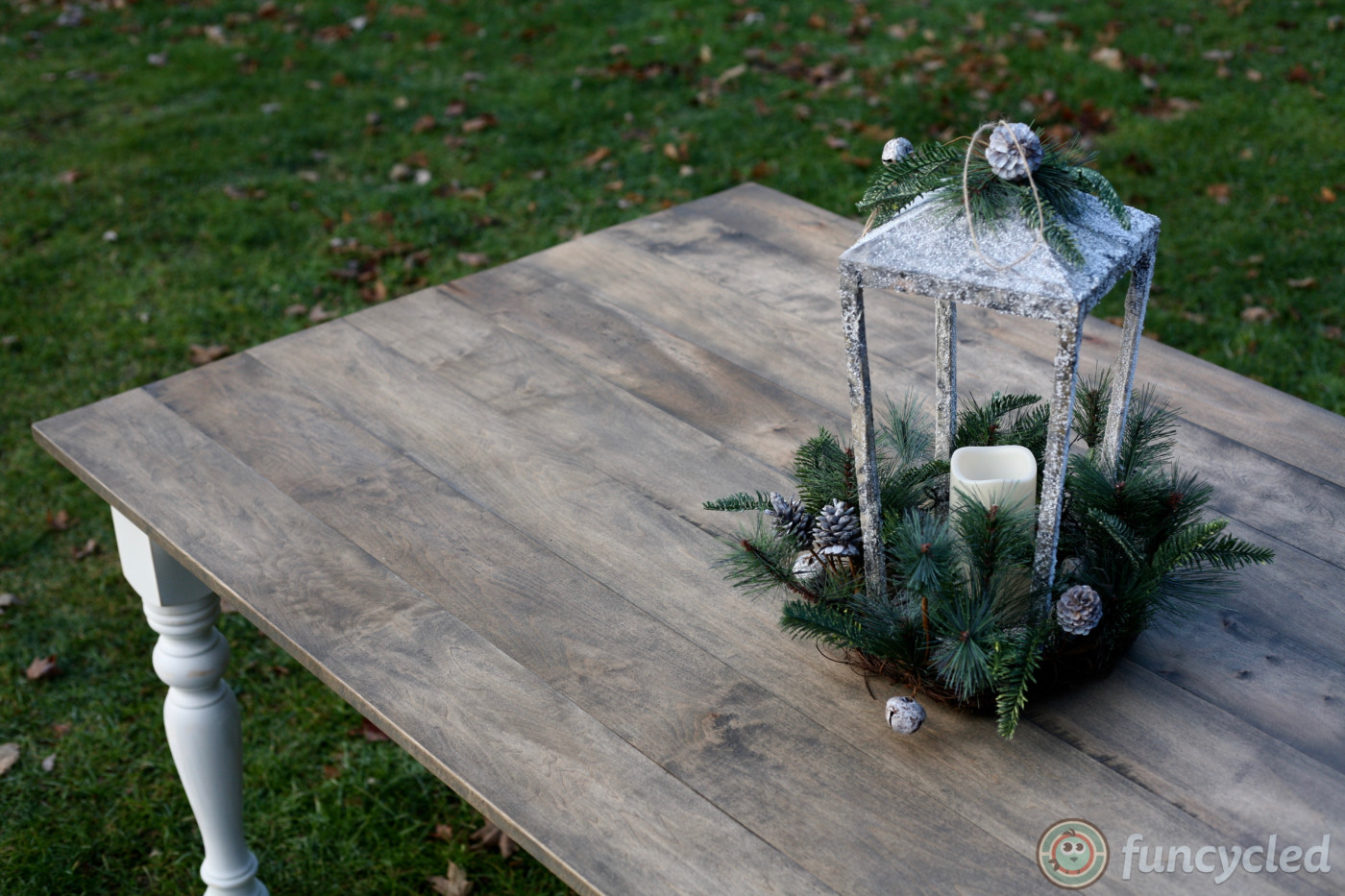 The rest we let Noreen know where to purchase (light, picture, chairs).
Here's the room after: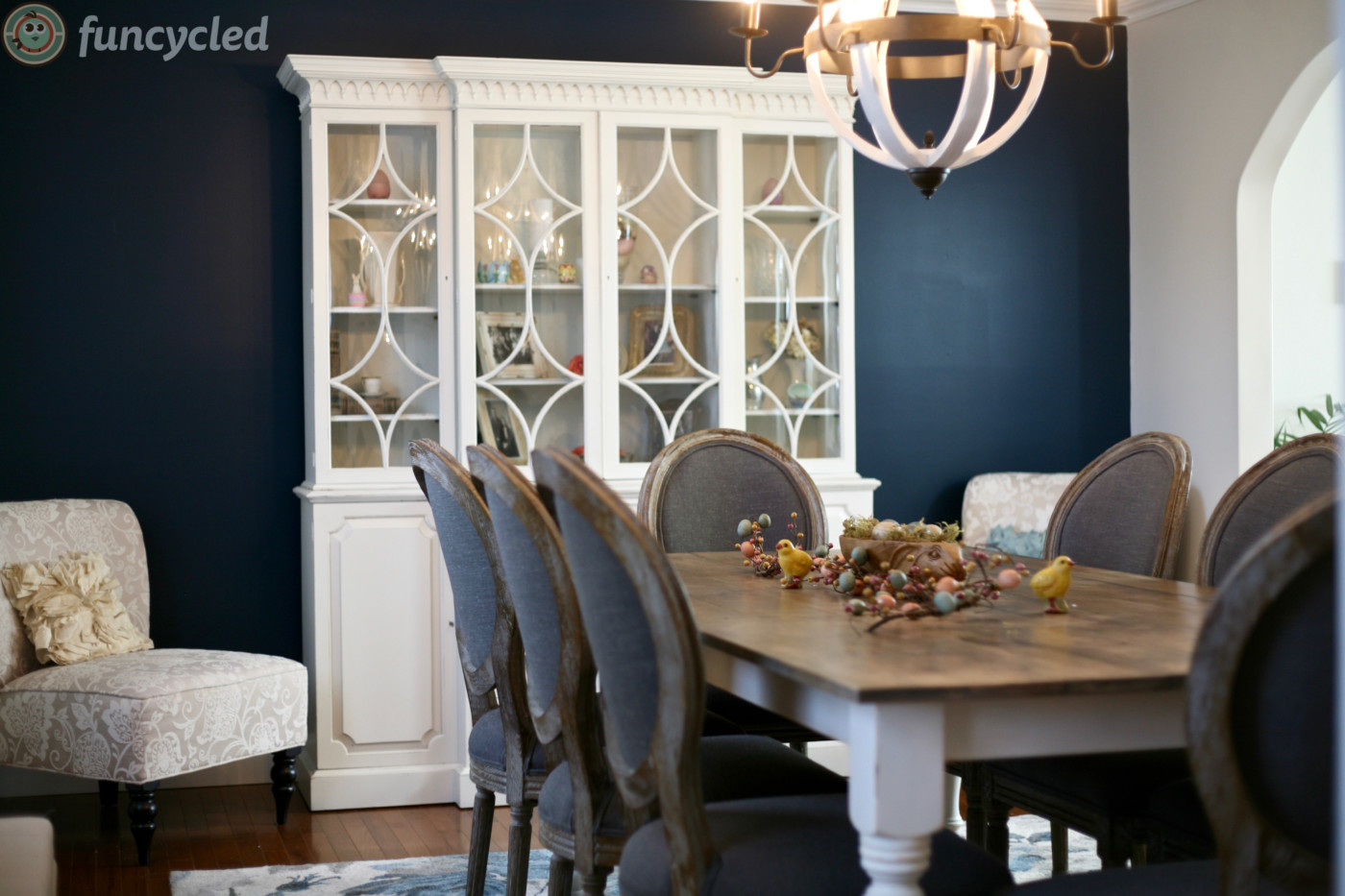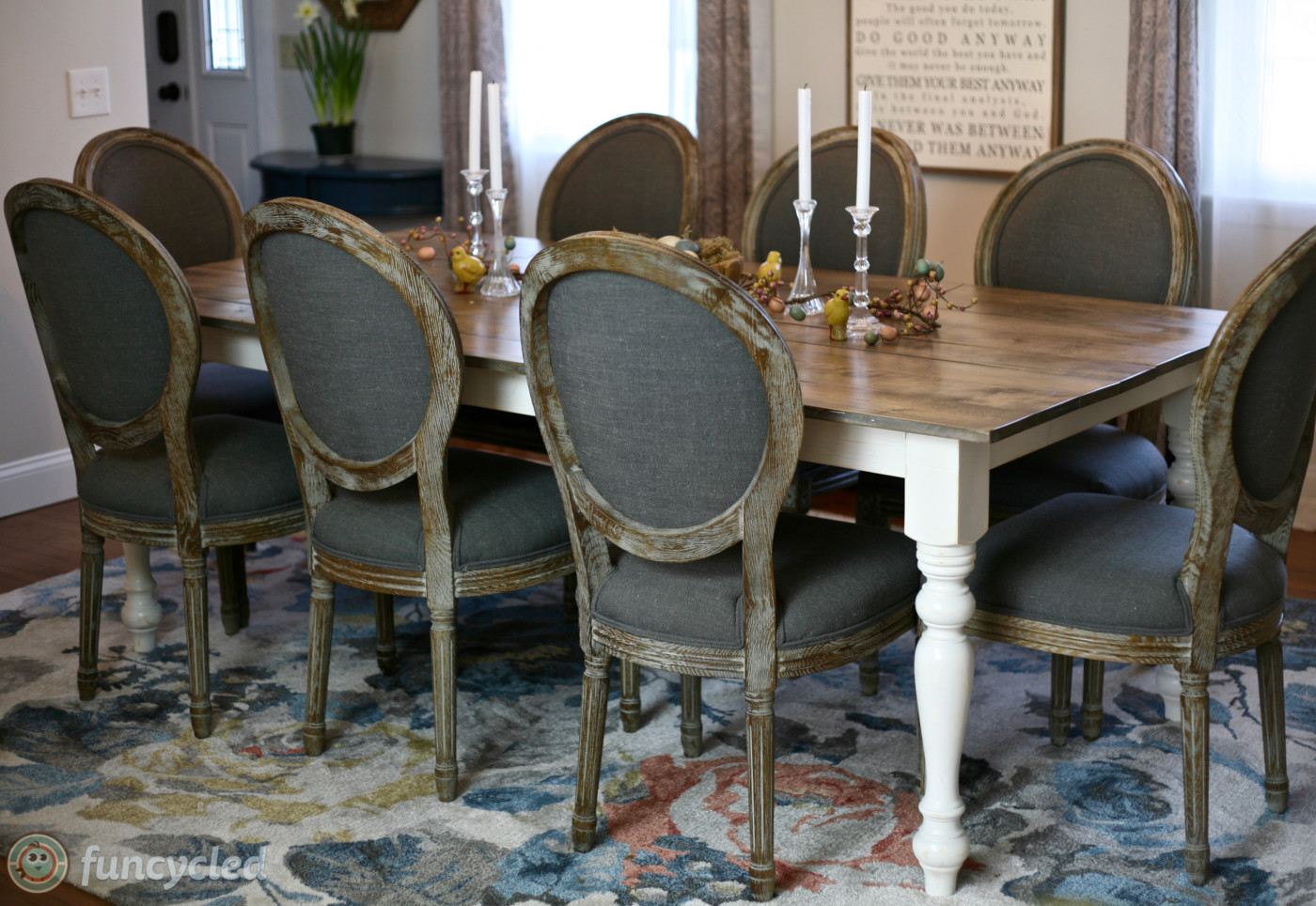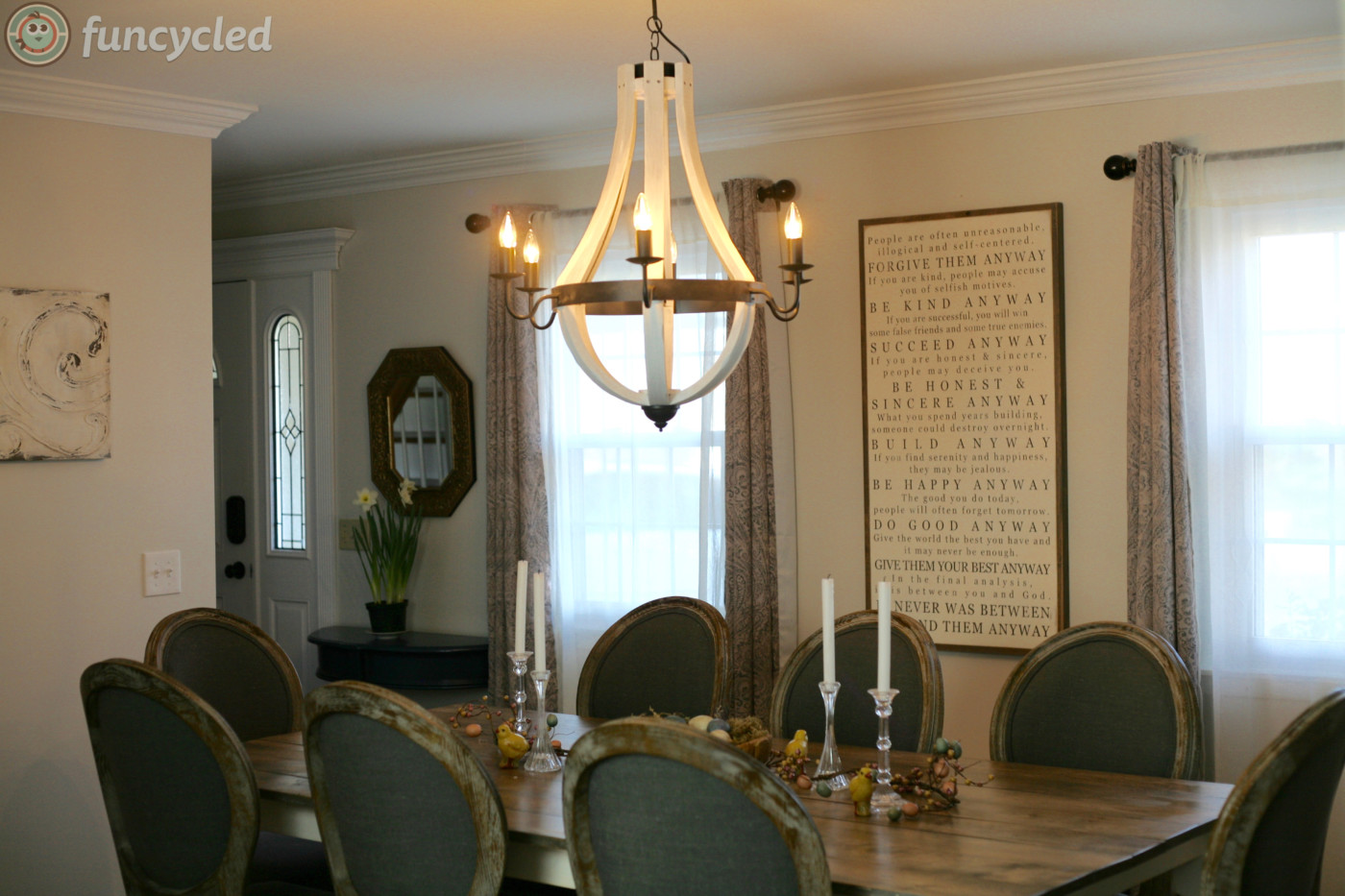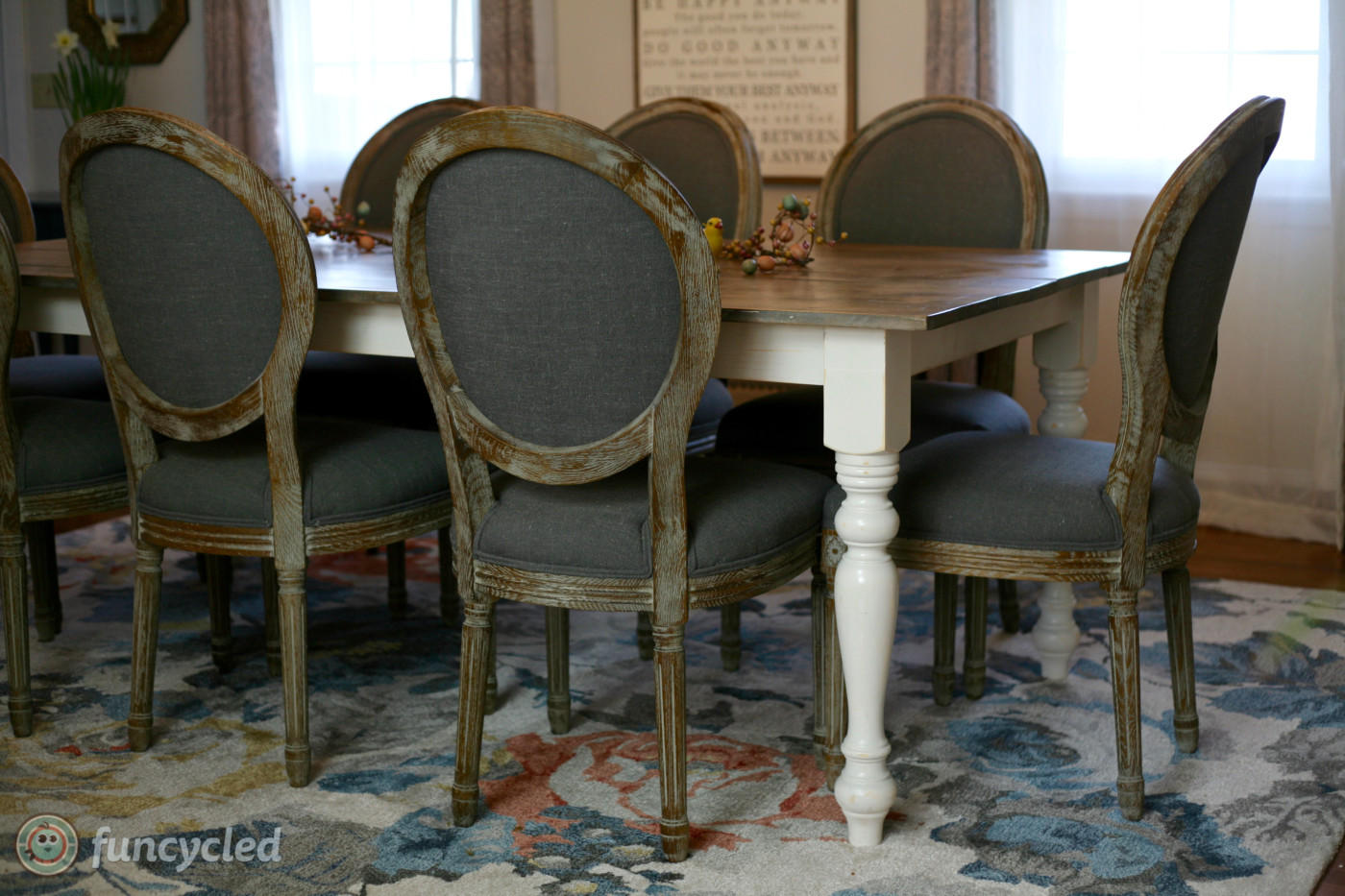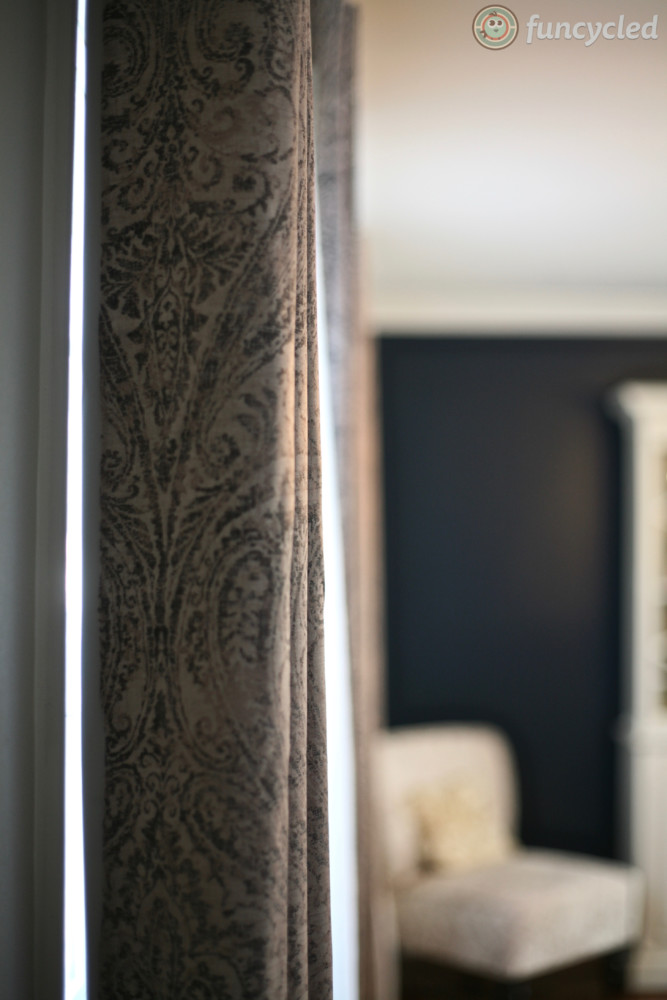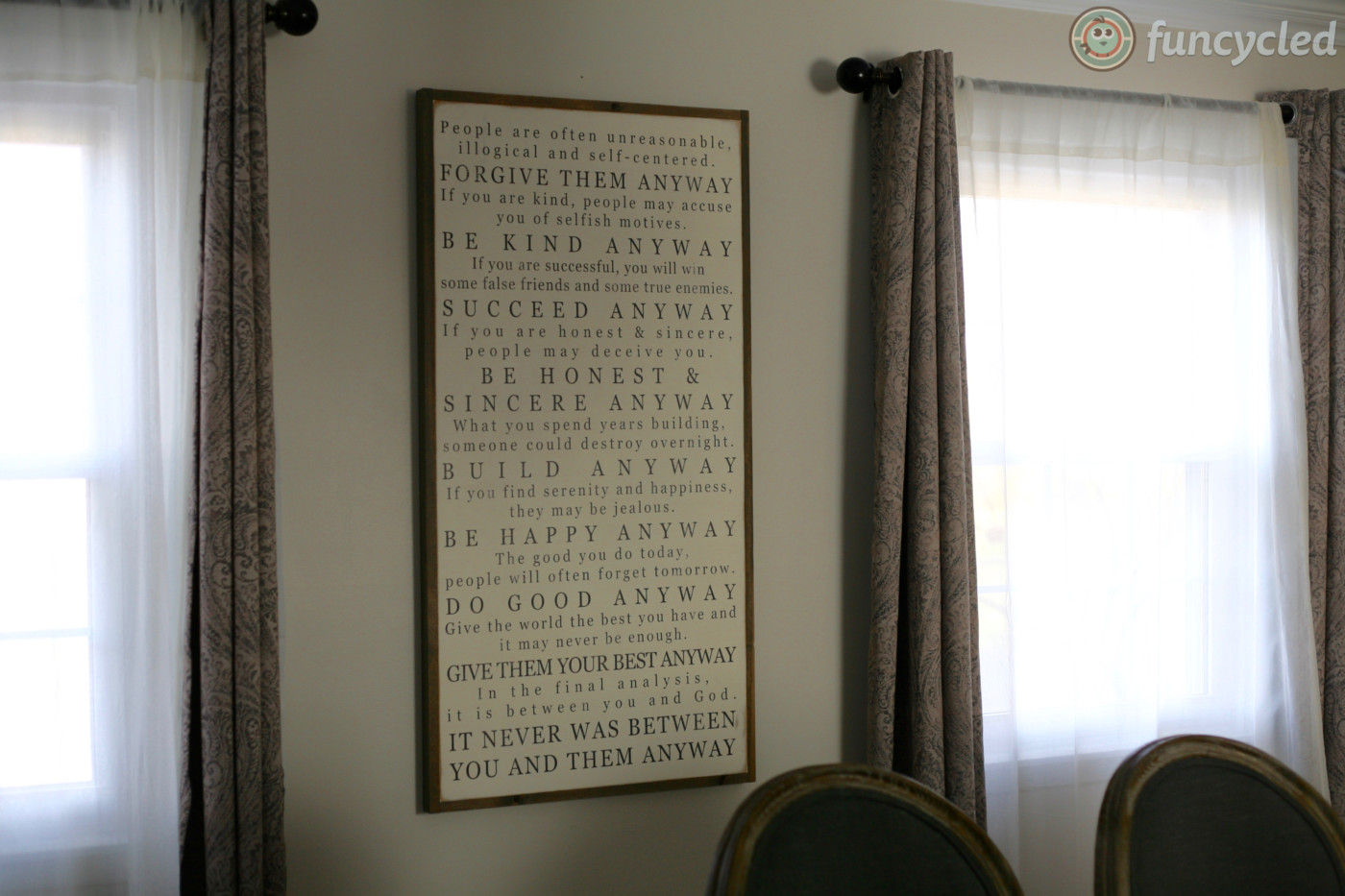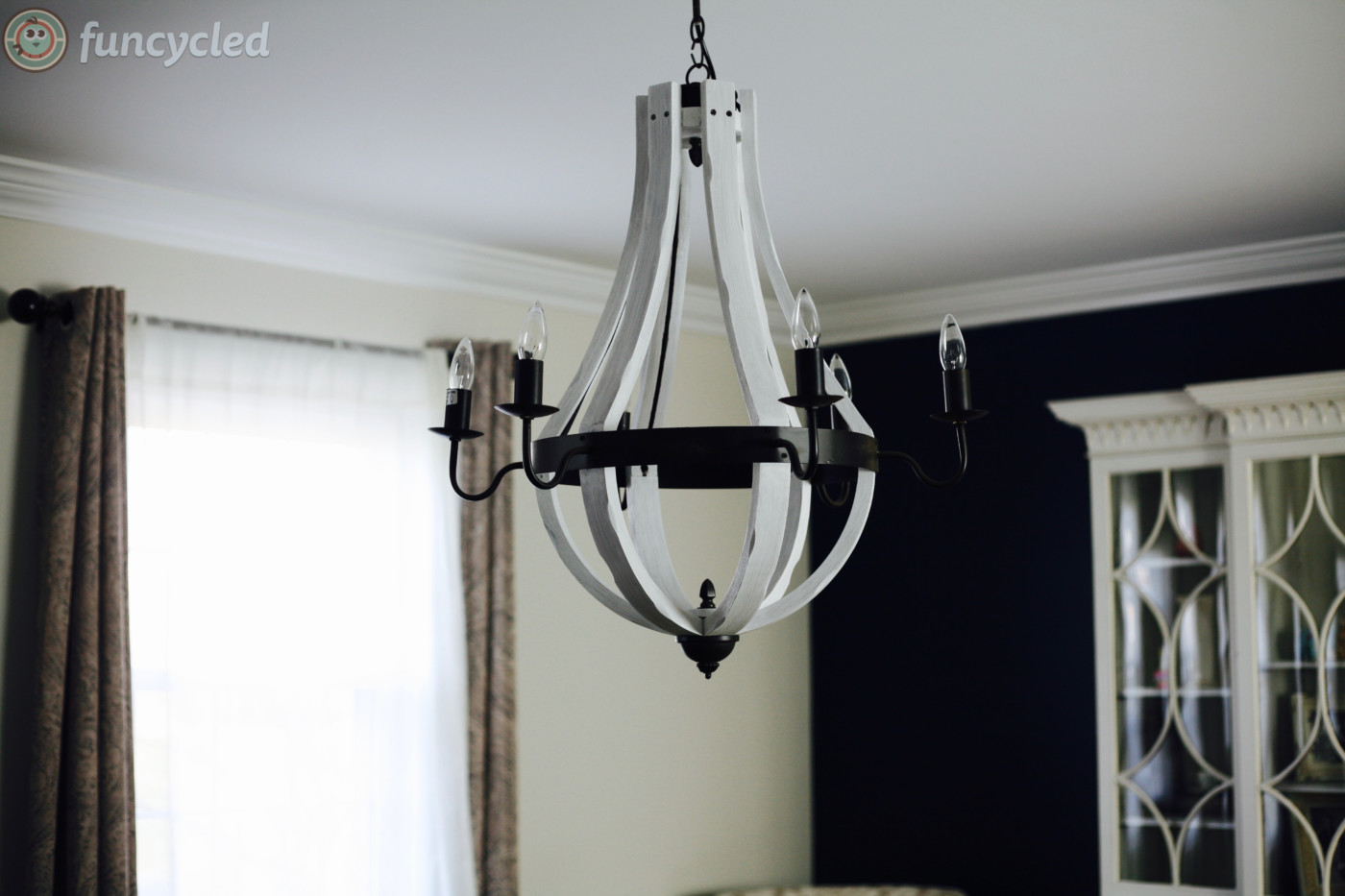 Next week I'll continue her design by sharing the before and after pictures of her sitting room… here's the before (get ready for the after):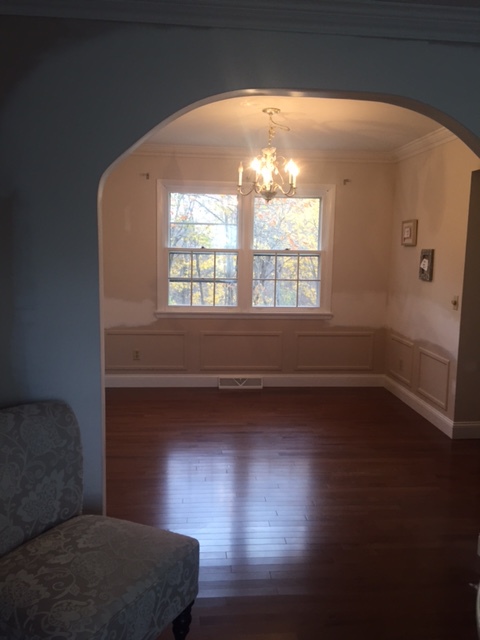 If you love today's makeover, reach out to us using our Contact Us form to ask us to help you reinvent your space! You can also check out new furniture for sale on our website here! If you'd like to purchase it, please use our Contact Us form or stop by our store at 272 River Street, Troy, NY. I've also added quite a few other new pieces to the store!
There is a box at the top right of this page to enter your email address to receive notifications by email when I post something new on this blog. Please sign up today!
Happy FunCycling Friends,
Sarah ;)
If you like what you see, please like FunCycled's Facebook page to keep up to date on the newest finds, vote on colors and give your input on our creativity. Last but not least, let us customize a furniture piece for you. We create custom furniture and will deliver for customers in upstate NY and also ship throughout the US. Send us a note with what you would like using our contact page. Or buy something that we've already designed from our furniture for sale page.