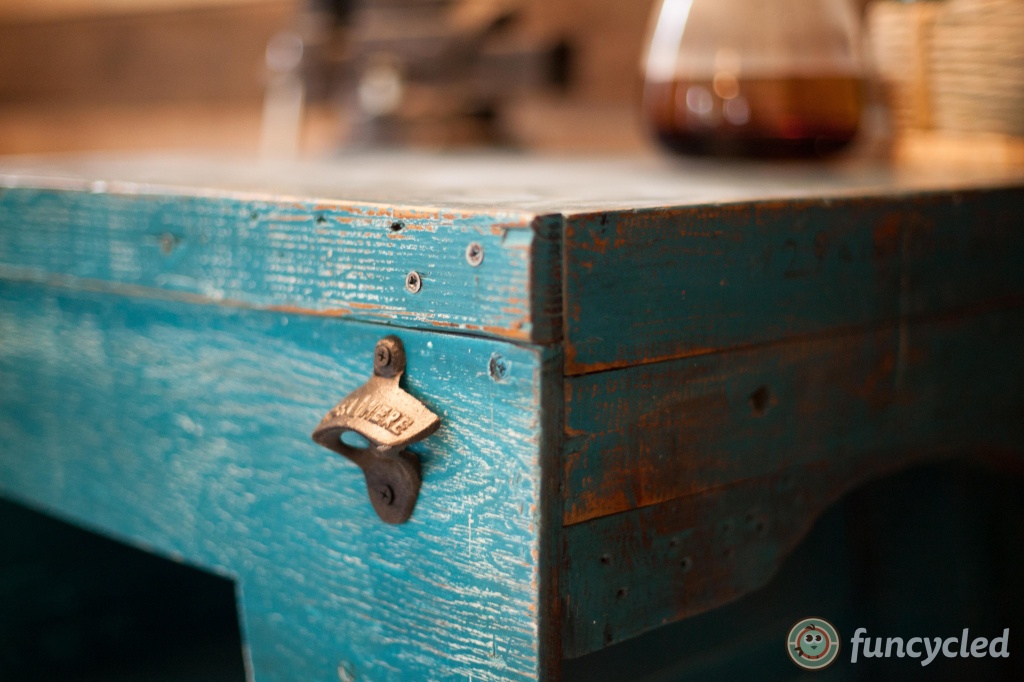 Hi Friends,
This week John and I celebrate 13 years of marriage! Wowzer! I can't even believe how old that makes me sound… er, I mean, how quickly time flew by! I'm so thankful for all we've been through together. John makes me laugh and cry and I wouldn't have it any other way. He's so hard working, such a great dad, and a loving husband. Never demanding anything, always helping, and most of all showing love and humility to me daily. God blessed me by giving me this man and I'm thankful to be his partner in life!
We took a little trip to the Country Living Craft Fair this weekend and had a wonderful time! A huge thanks to my family for watching the kiddos for us!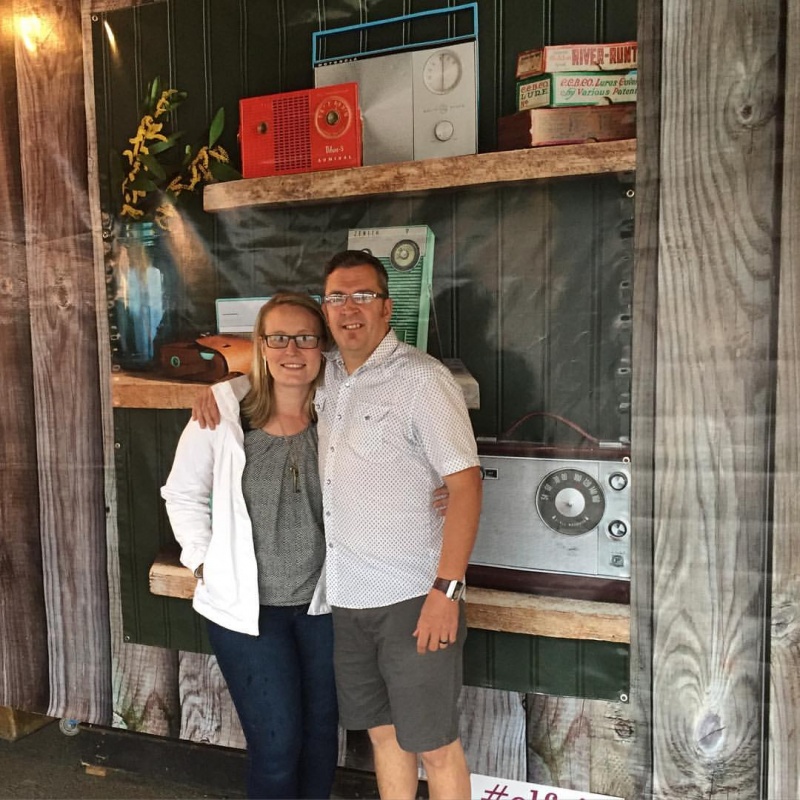 This week's makeover was so much fun! Sometimes people don't think about how an old piece can be transformed  into something else that is functional and beautiful! Well, our customer Laura did! She had this old work bench in her basement and wanted to find a "re"purpose for it. She reached out to me to see if we could turn it into a bar for her.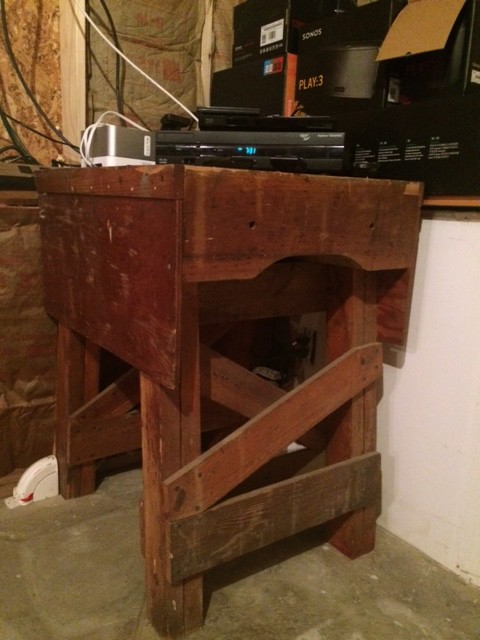 They wanted storage for wine bottles and a shelf. They also knew they wanted it to be teal! Other than that, they gave us free reign to come up with the design. Oh boy, you know how I love that!!
It's painted with Valspar's  Vintage Teal! After we painted it (with just one coat of paint), we heavily distressed it and glazed it using Valspar's Antiquing Glaze. If you want to see how we paint furniture, check out our How to Paint Furniture post.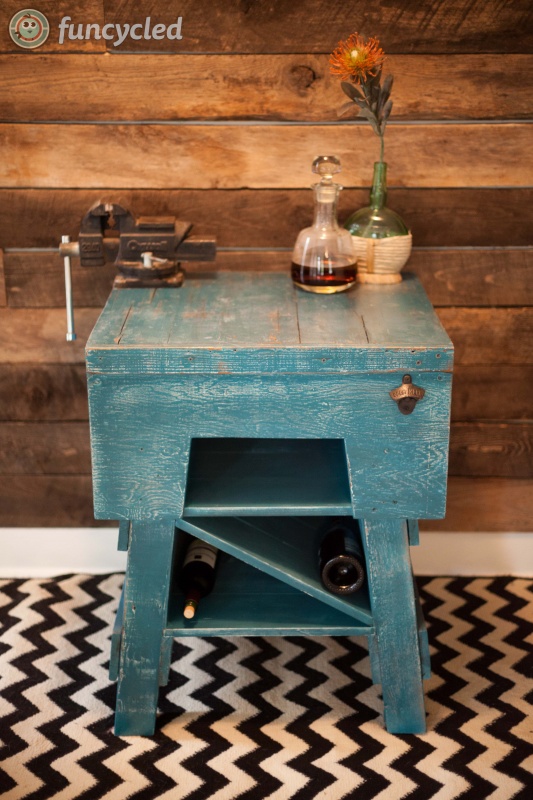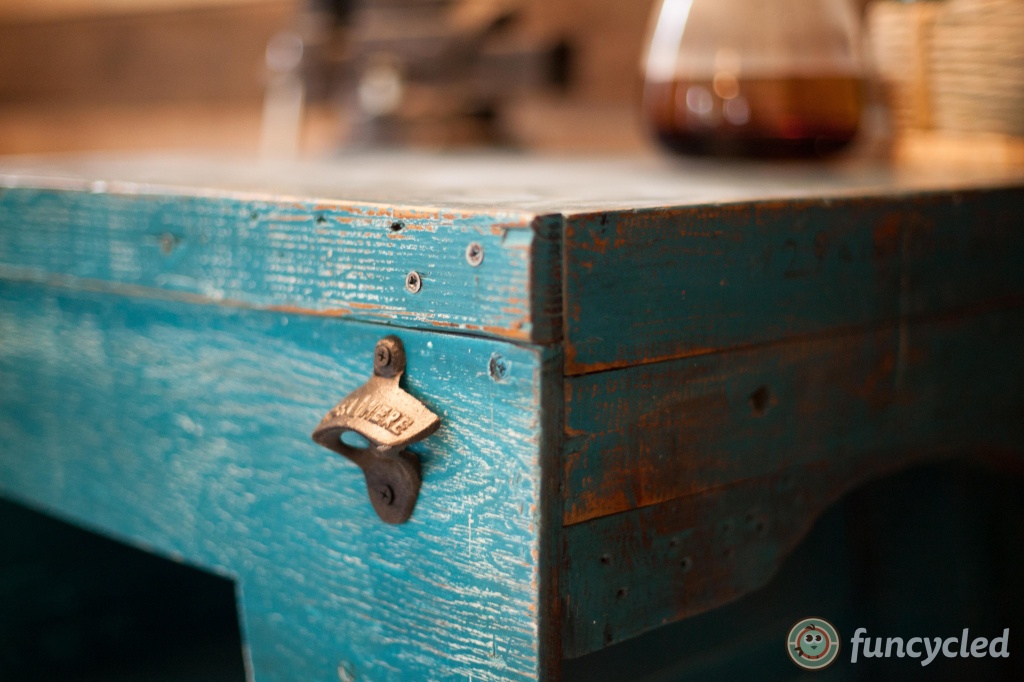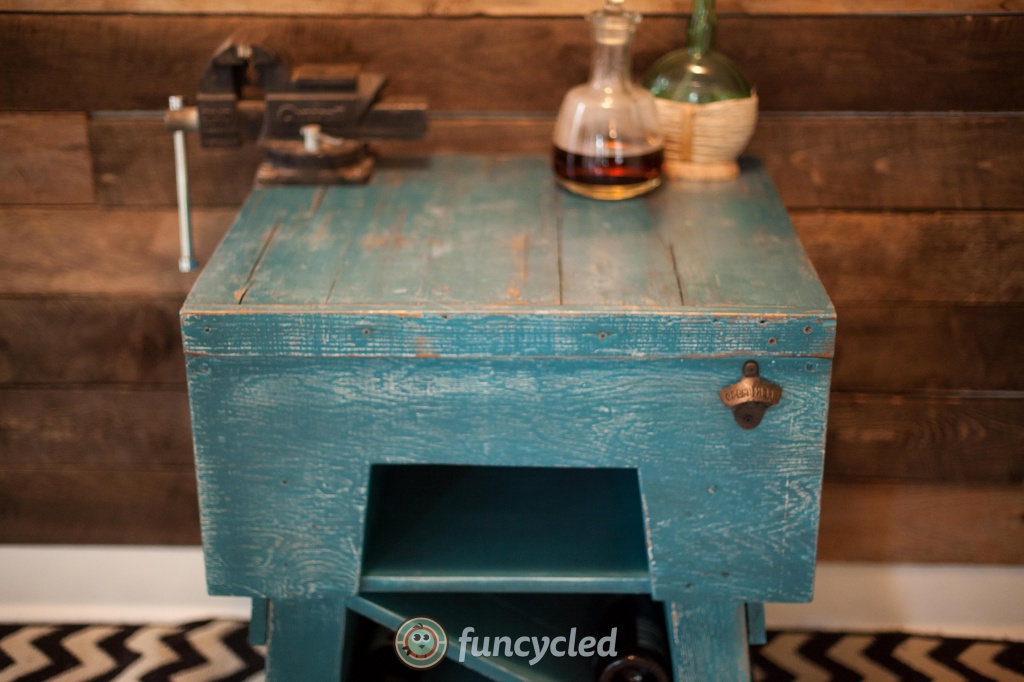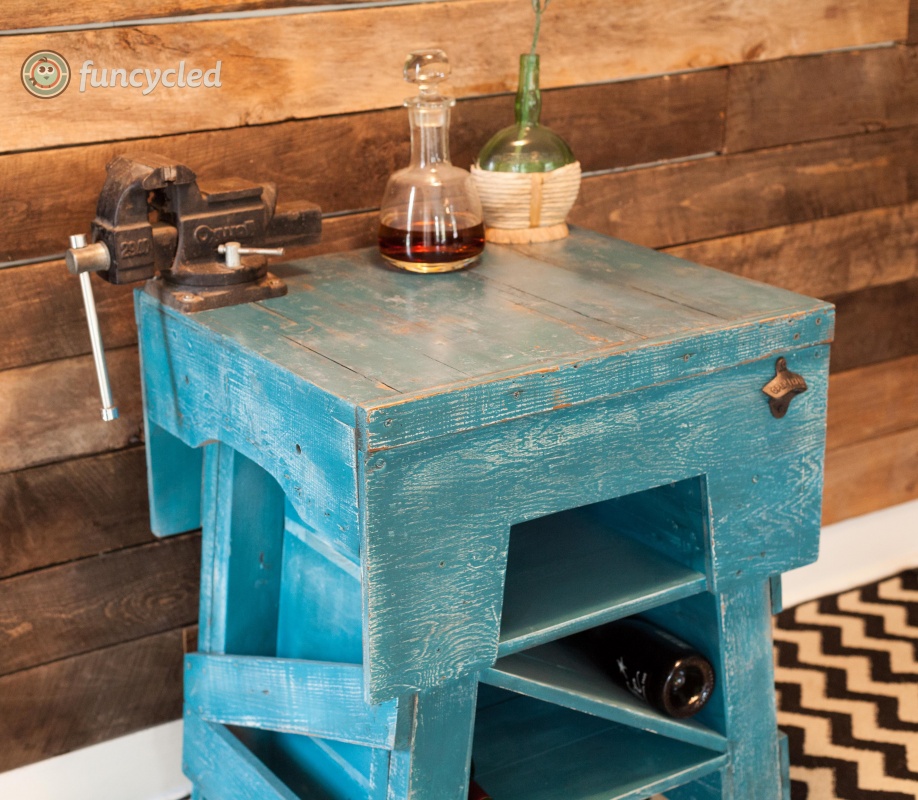 This bar was a custom order so it's already sold but there are more new pieces on our Furniture For Sale page right now or we could custom build one similar for you!!  Here are a few other furniture pieces that you can purchase now!

There is a box at the top right of this page to enter your email address to receive notifications by email when I post something new on this blog. Please sign up today!
Happy FunCycling Friends,
Sarah ;)
If you like what you see, please like FunCycled's Facebook page to keep up to date on the newest finds, vote on colors and give your input on our creativity. Last but not least, let us customize a furniture piece for you. We create custom furniture and will deliver for customers in upstate NY and also help you ship throughout the US. Send us a note with what you would like using our contact page. Or buy something that we've already designed from our furniture for sale page.