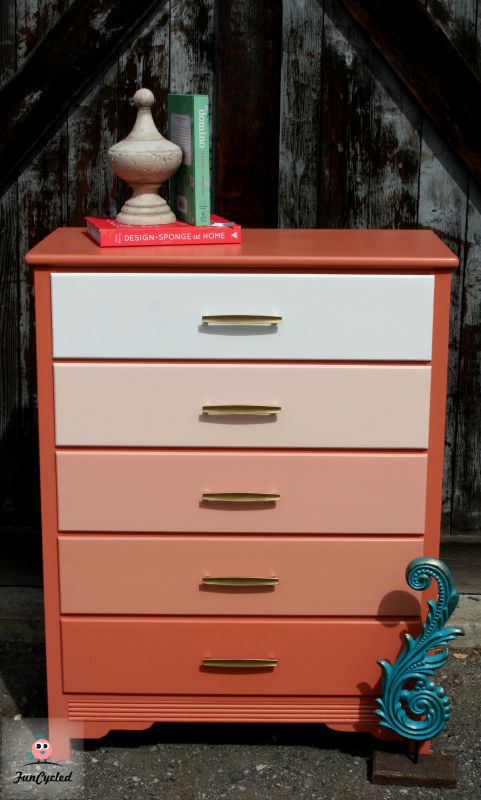 Good morning everyone! Since it's a snow day here in NY, I thought I would share a quick overview on how to paint an Ombre (or gradient) colored dresser. We started with this dresser: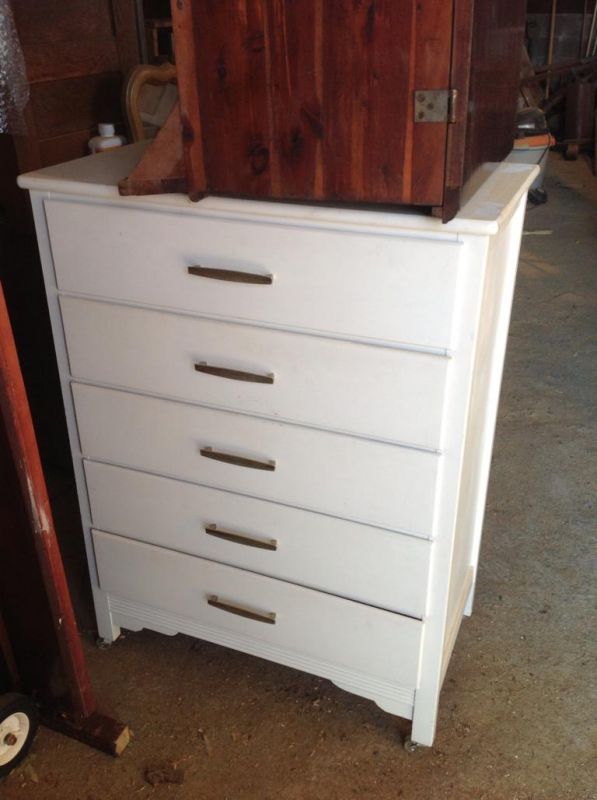 When I bought this little dresser, it had the right shape and I even liked the knobs to give it a modern, trendy look.
If you want to see step by step instructions on painting, see our post How to Repaint Furniture. I painted the whole thing in the burnt coral color. Benjamin Moore San Antonio Rose
After it was painted, I painted the top drawer white. Instead of trying to mix the color and eye ball it as I've done in the past for ombre dressers, I decided to measure it and know that if the measurements were right, it should come out just how I wanted it. First, I took 3/4 cup of the coral and 3/4 cup of white and mixed them together. This made the color I would use on drawer 4. I then took the drawer 4 color and took 3/4 cup of it and added 1/4 cup of white which made drawer 3 color. Then I took the drawer 4 color again and mixed 1/4 cup of it with 3/4 cup of white paint which made drawer 2 color. Am I confusing you?? Another important thing to remember when painting an ombre dresser is to use different brushes for each drawer or wash and thoroughly dry the brush every time you switch between the colors.
If you understand better with pictures like me, here you go!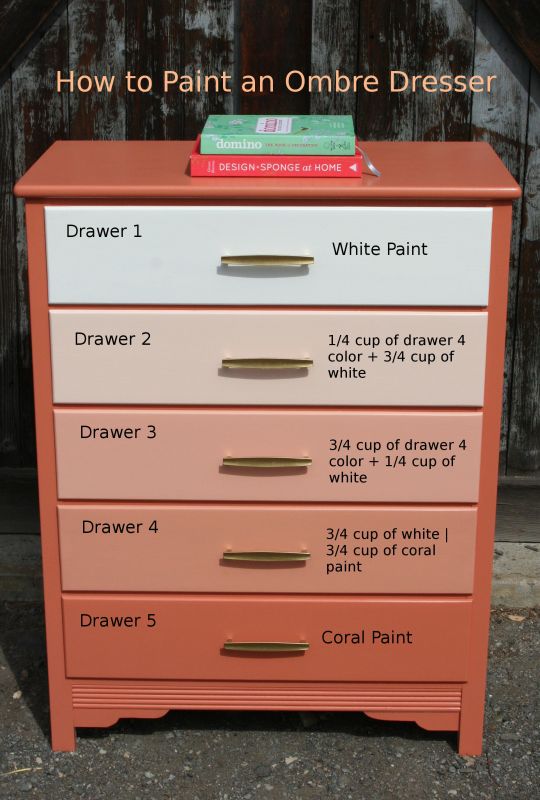 I loved the look and placement of the knobs already, but I wanted to brighten them up with some gold spray paint. Usually I'm not a fan of gold knobs, but I love the way gold and coral compliment each other. As the final step, I sealed the whole piece with a water based poly in semi-gloss.
Oh so pretty to me!!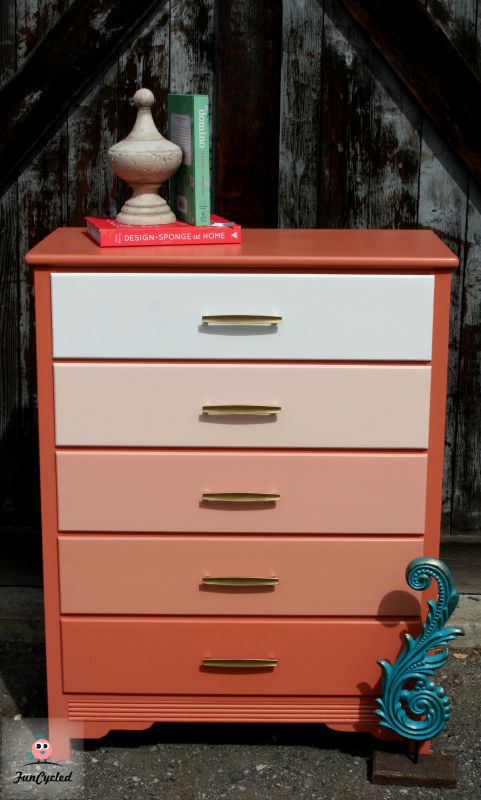 The best part about this piece is that it's FOR SALE!! You can check to see if it's still available on our Furniture For Sale page. I hope this helps if you ever decide to try ombre on your own. :)
7/15/13 update – A HUGE thanks to Country Living Magazine for featuring this post. You can check it out here: Flea Market Hall: Sarah's Painted Dresser
Happy Redesigns Everyone,
Sarah
If you like what you see, please like our face book page to keep up to date on the newest finds, vote on colors and give your input on our creativity.
There is a box at the top right of this page to enter your email address in to receive notifications by email when I post something new on this blog. Please sign up today!
Last but not least, let us customize a furniture piece for you. We create custom furniture for customers in upstate NY and ship throughout the US.  Send us a note with what you would like using our contact page. Or buy something that we've already designed from our furniture for sale page.