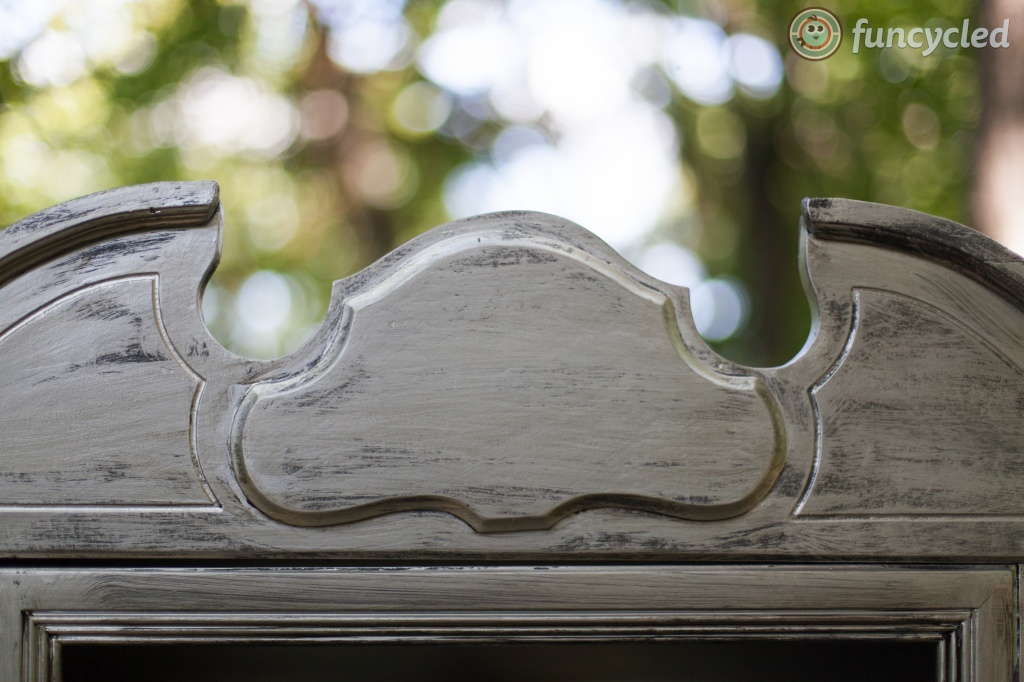 Hi Friends!
I'm coming to you today with a fun transformation in a finish that I've wanted to try for a very long time! Saying that a painting technique is a first for me after painting furniture for about 4 years feels weird. It was so much fun to create and have a challenge. I read all different tutorials and decided to use a few techniques from each that made sense to me.
I took pictures of the steps of this makeover. Then this past week I forgot my phone was in my back pocket and dropped it in the toilet. I didn't even know it dropped so I also peed on it and flushed it. TMI? Maybe. It made you laugh though, right? Smile? Anything?? You KNOW you did. Lol! Needless to say my phone had no more hope of coming back to life and I lost all of my photos. Sad day. I do have the before and after so we can talk about the in between steps, ok?
Here it is before: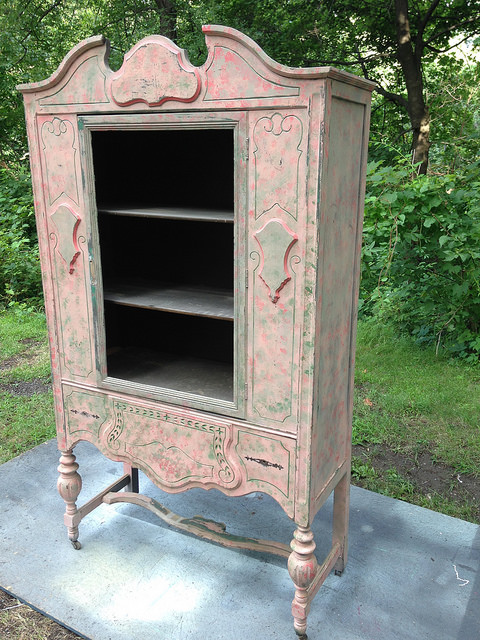 We sanded it down and painted it using Behr's color Cracked Pepper.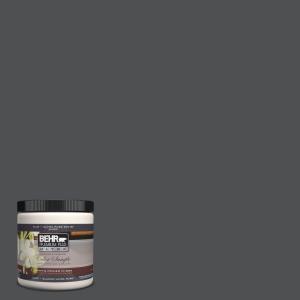 If you'd like to see how we paint furniture, check out our How To Paint Furniture post.
Painting it the dark gray gave me the deep base that I wanted to have show through. Then I used ACE hardware's Metallic Silver Finish.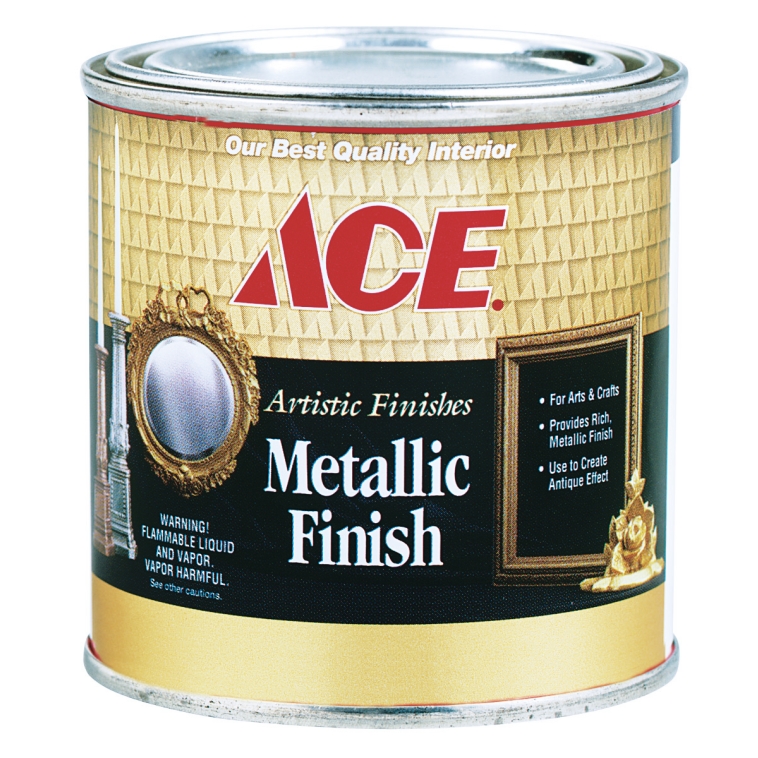 This is an oil based product so you'll want to use it in a well ventilated area and use a paint brush you don't mind throwing away after. I didn't cover all of the surface with the silver. I left some of the gray popping through.  Make sure you only put a little bit of finish on your paint brush and almost dry brush it on.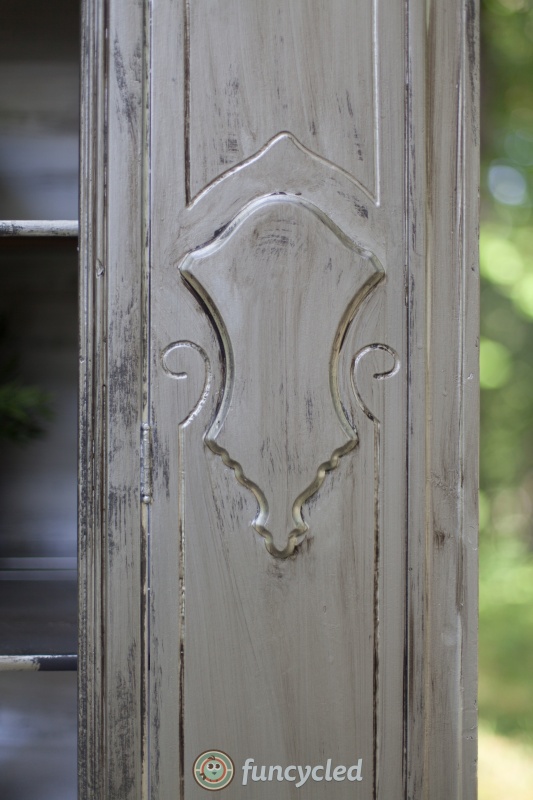 After I painted it with the metallic finish, it was a little too bright of a silver for me. So I used Valspar's Antiquing glazing and whipped it all over the piece to tone it down a bit.  This is the photo I really wanted to show you the difference of… if only I didn't treat my iphone like a pregnancy test. lol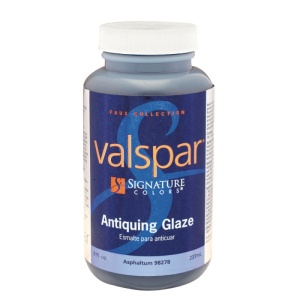 Here's what the Valspar glaze looks like. Are you ready for the after pictures?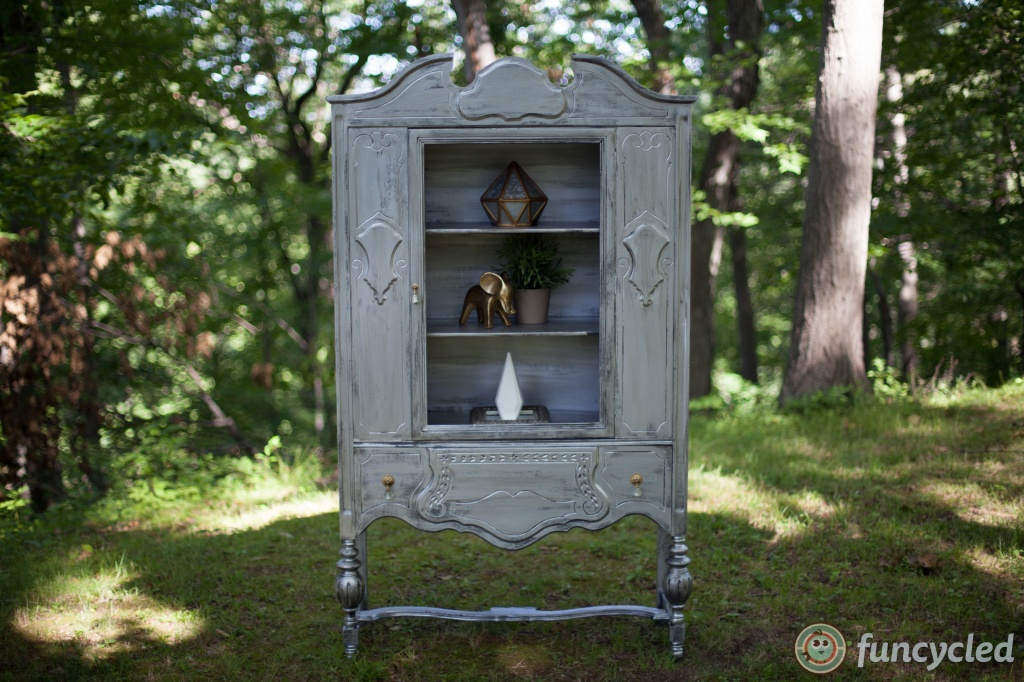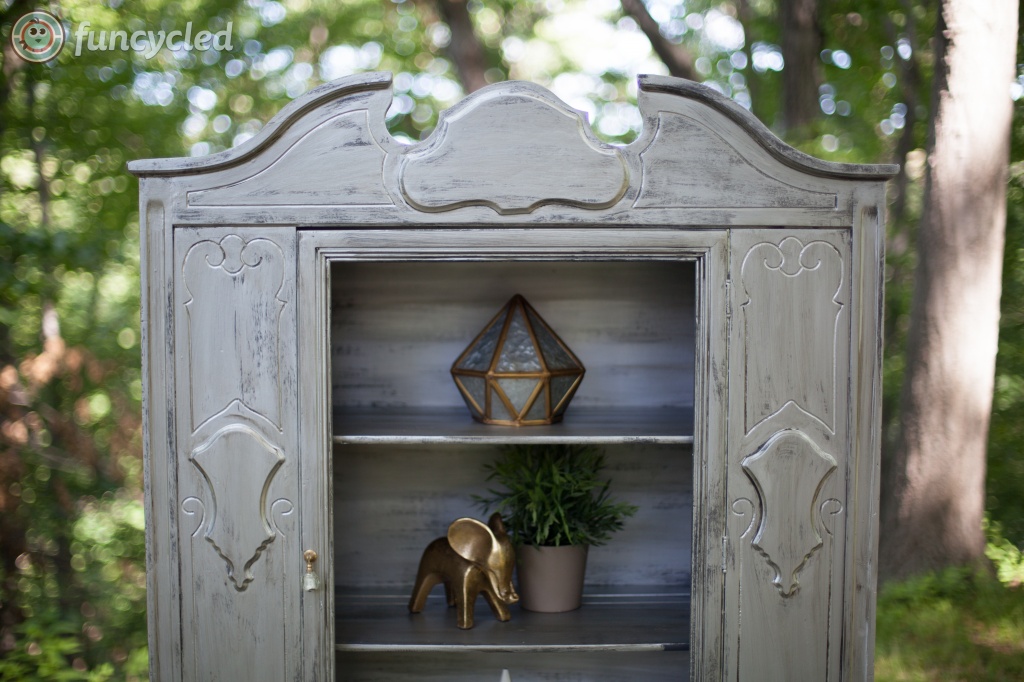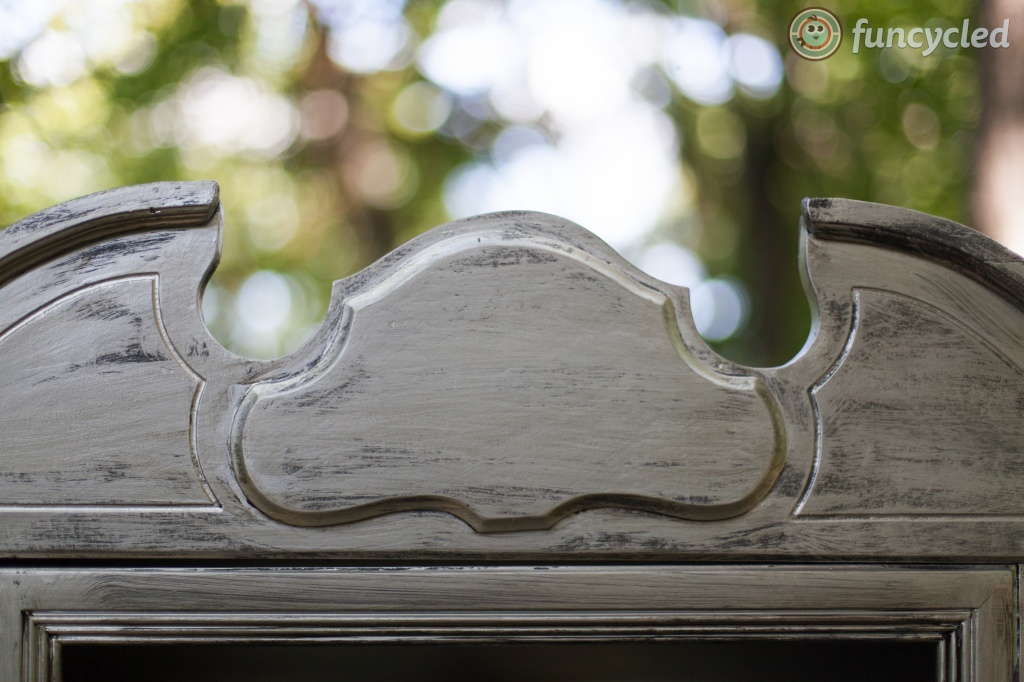 This china cabinet was a custom order. Andrea has gold and silver in her house, in such a tasteful way I might add! So, we used gold hardware on the cabinet and I adore the combination. I absolutely love this new finish! Thank you for letting me try out a new technique on your furniture, Andrea! You were a delight to work with.
Here's a quick before and after for Pinterest if you'd like to pin it. ;)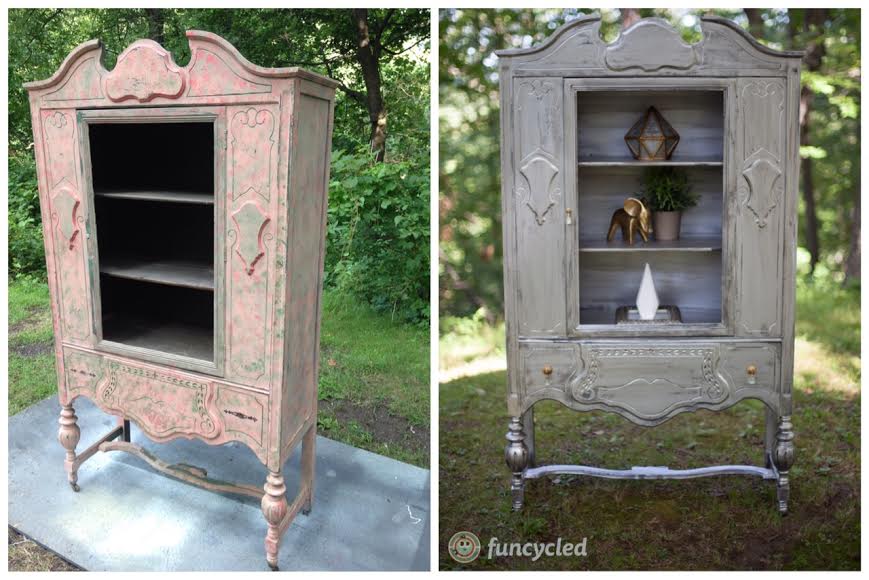 Also remember to check out Furniture For Sale page for new pieces available! I'll be adding a new mid century bedroom set soon!
There is a box at the top right of this page to enter your email address to receive notifications by email when I post something new on this blog. Please sign up today!
Happy FunCycling Friends,
Sarah ;)
If you like what you see, please like FunCycled's Facebook page to keep up to date on the newest finds, vote on colors and give your input on our creativity. Last but not least, let us customize a furniture piece for you. We create custom furniture and will deliver for customers in upstate NY and also ship throughout the US. Send us a note with what you would like using our contact page. Or buy something that we've already designed from our furniture for sale page.