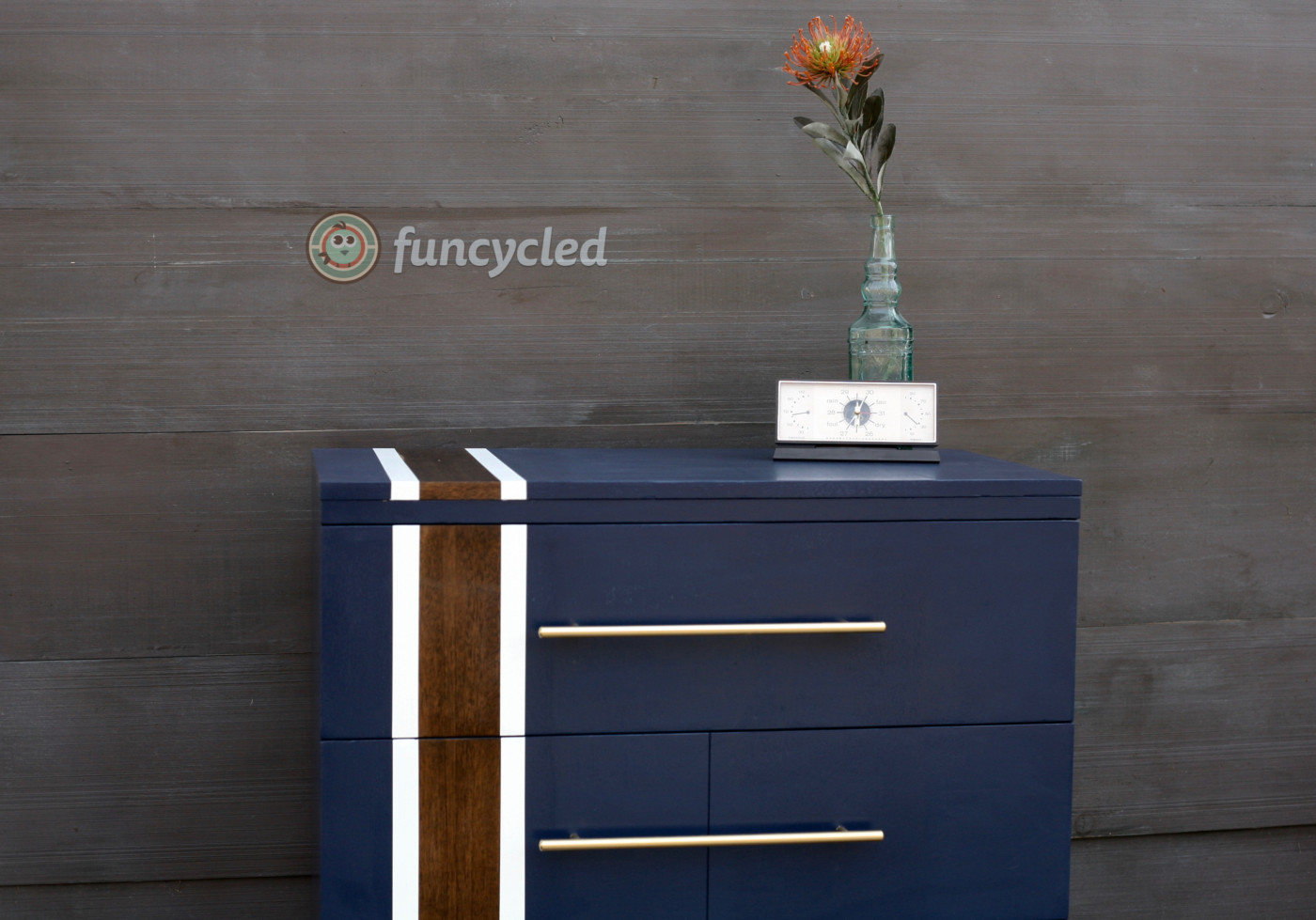 Hi Friends!
Did you have a fun New Year's weekend?? Happy 2017 to all of you! I'll write more soon, but I wanted to say thank you so much to all of you who made 2016 a success for us. You trusted me with designing your home, redesigning your furniture, redoing your kitchen, and shopping in our store for furniture and decorations. We couldn't do this without you and we are humbled by the love and loyalty you have for FunCycled.
Once we reached Christmas day, I felt like I had run across the finish line of a marathon. It was such a busy, busy November and December (thankfully)! Last week I tried to work less hours and make memories with our kiddos. Building lego sets, coloring and painting. Things I have not had a moment to do and I was so grateful for those moments.
We went on a day trip to NYC with our friends! Got to check out the Christmas tree in Rockefeller Plaza.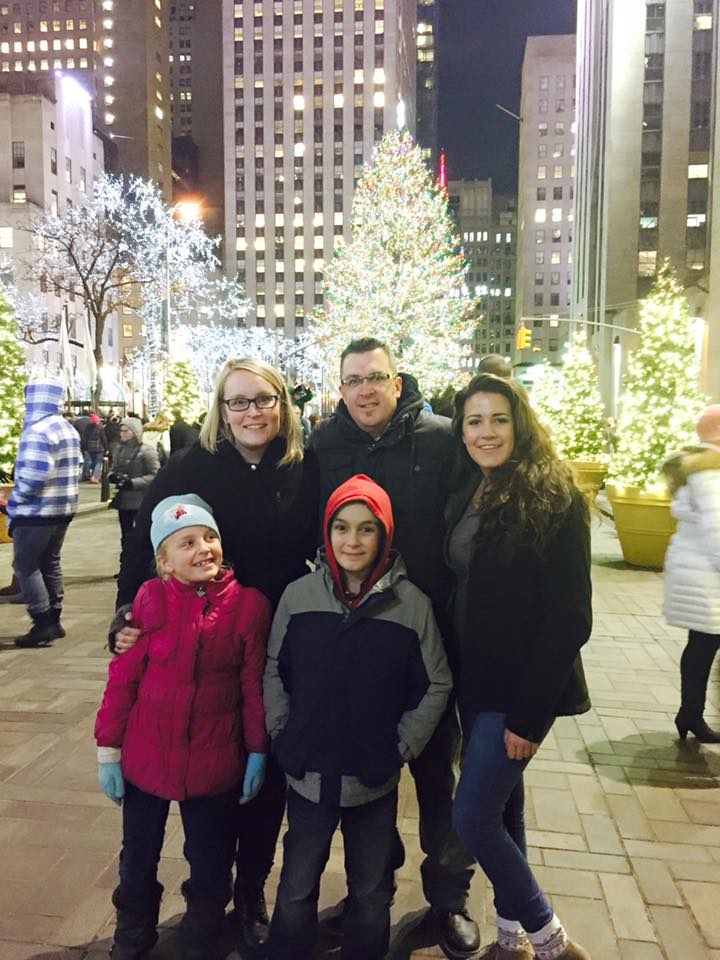 We hosted a New Years Eve party at our house for the 2nd year in a row. I dare say it was the most exciting dry party in all of Rensselaer County!! ;)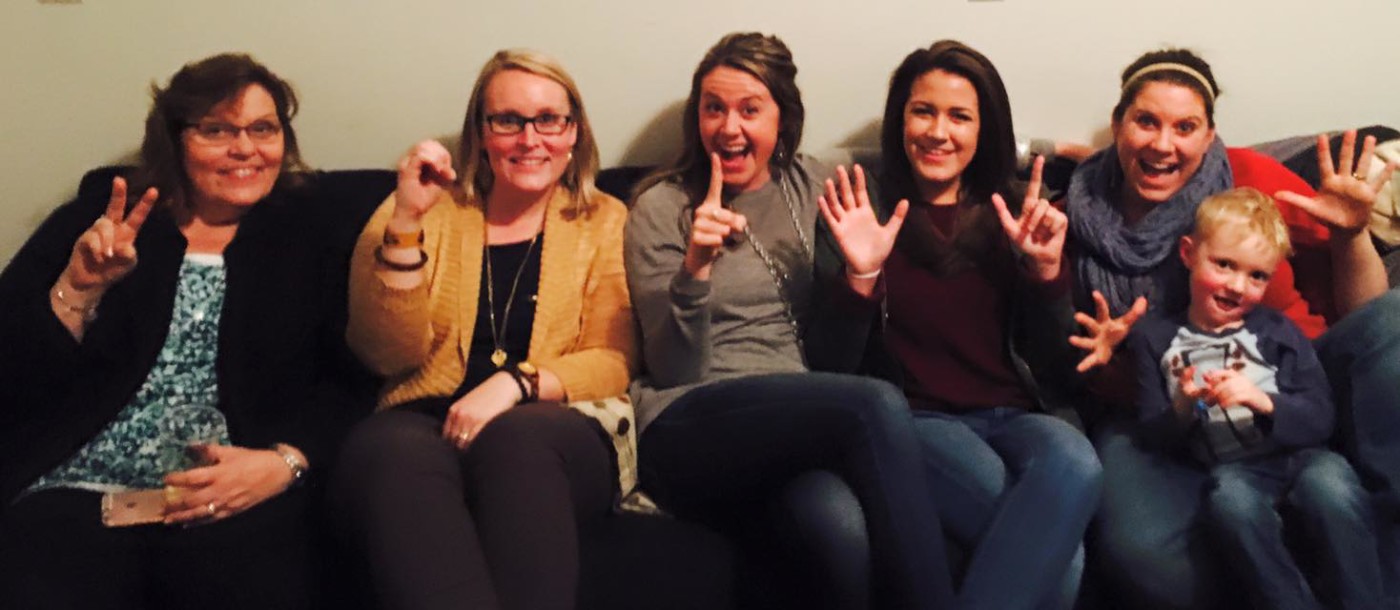 Last but most certainly not least, I went to visit my friend Carrie in Connecticut. We lost touch after she got married and just recently reconnected after 16 years!! It seemed so weird that it has been that long but at the same time I felt like the time and distance had never happened. Her beauty inside and out is just as it used to be… and I am so blessed by her friendship.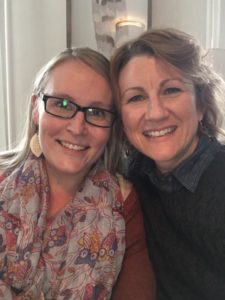 While I was there, I designed a quick gallery wall in her adorable home.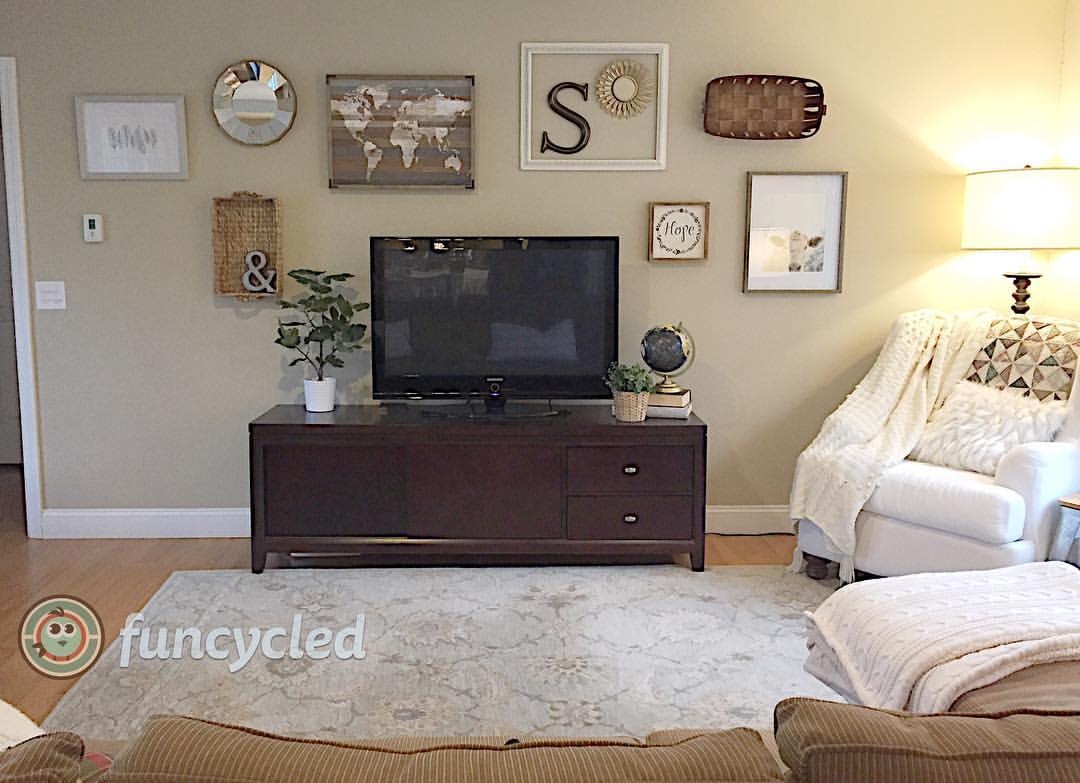 You're here for a furniture makeover though, right? Ok, ok!!
This is a huge makeover!! You can barely recognize the pieces! I don't have an amazing before picture, but here it is: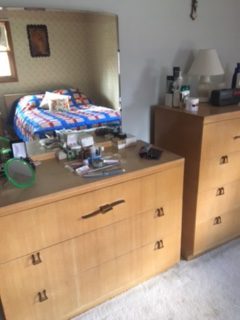 The first thing I felt like it needed was height. I didn't like that they sat flat on the ground so I ordered mid century maple legs for both dresser.
Then I found vintage hardware that I wanted to use!
I also really wanted a stripe on this set.
We painted it with Benjamin Moore's color Old Navy. For the stripes, I wanted the wood to be darker so we sanded and stained the section for the wood stripe darker. Then I also wanted to have white to make the wood pop so we did the white stripes next. Final steps were adding new hardware and spraying it with a protective clear coat.  If you want to see how we paint furniture, check out our How to Paint Furniture post.
Ready for the after?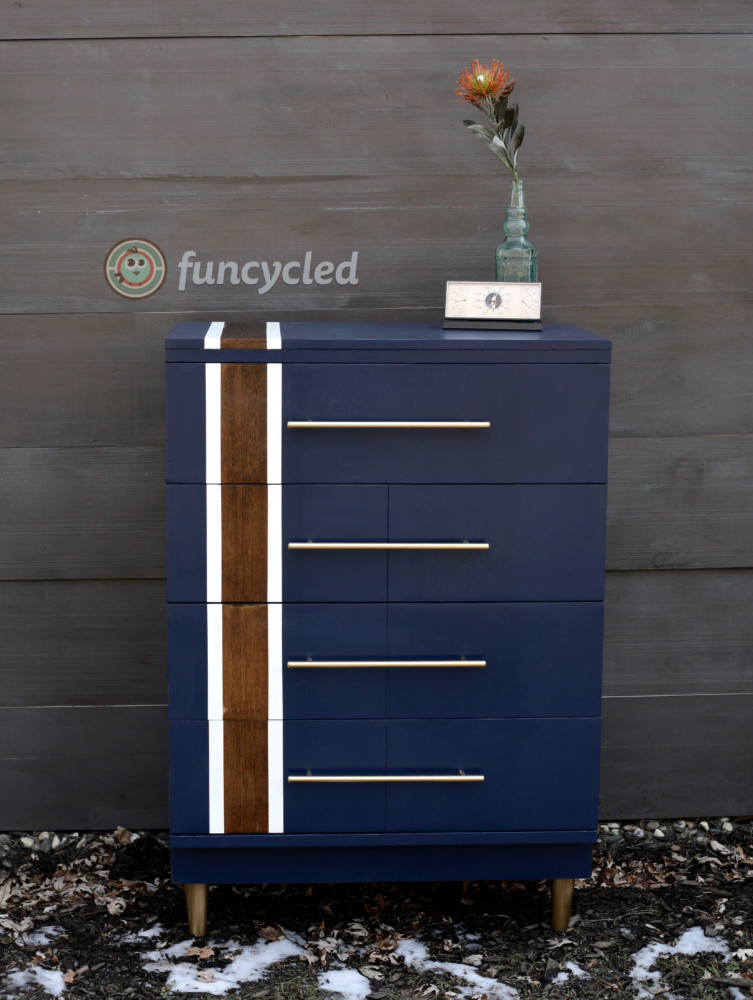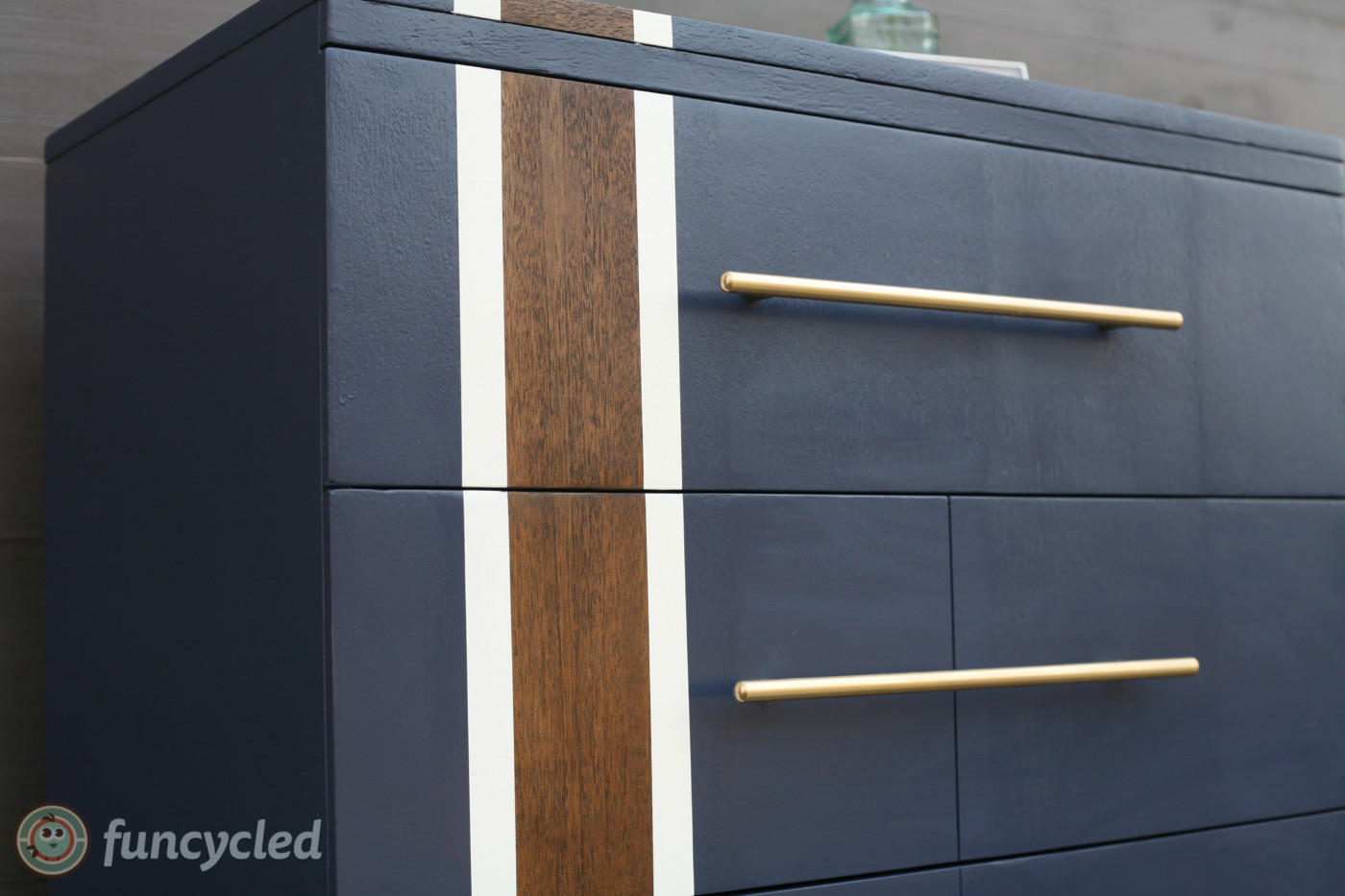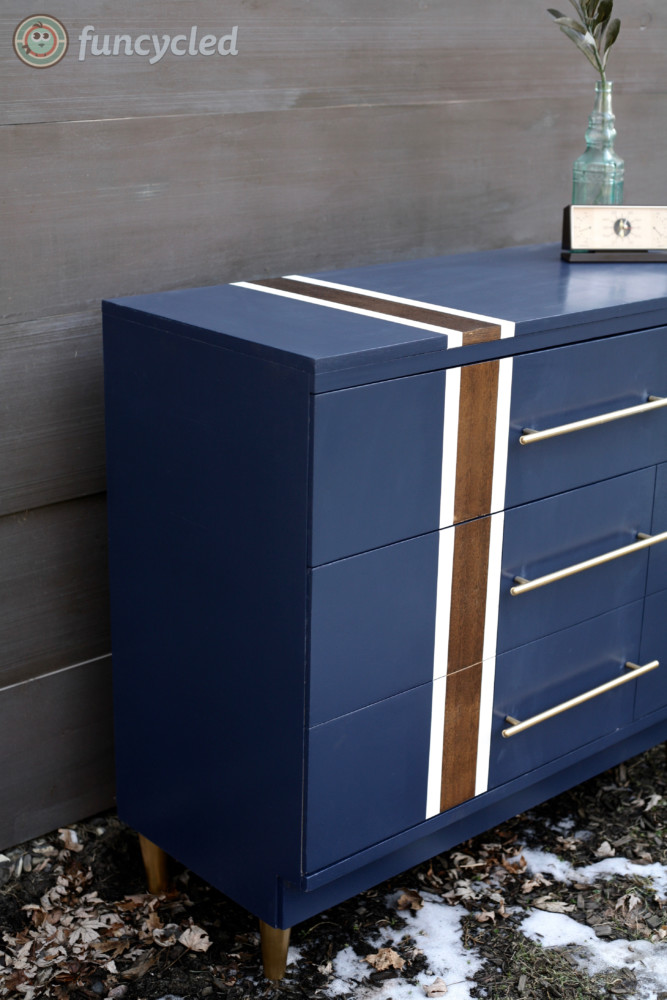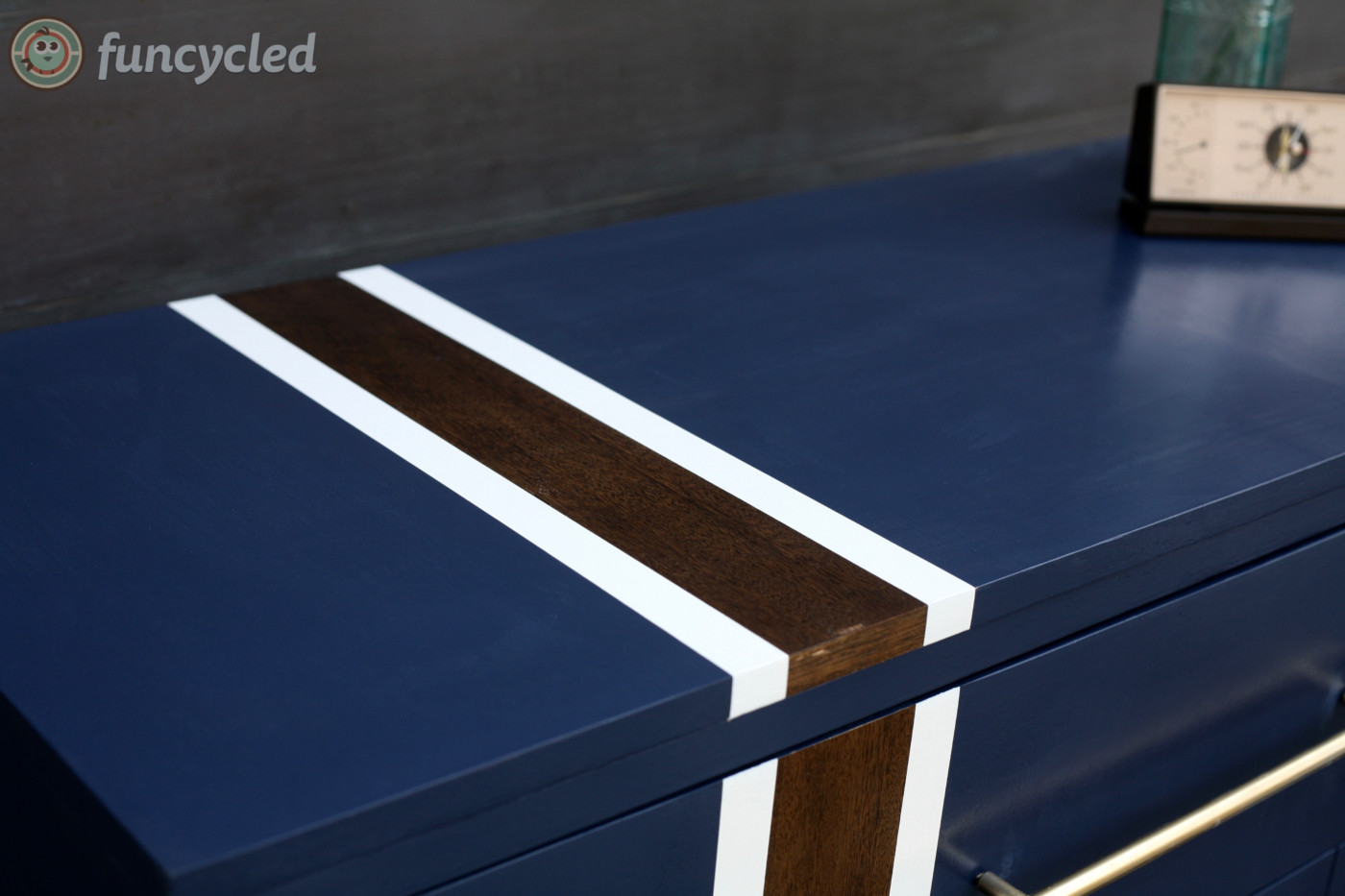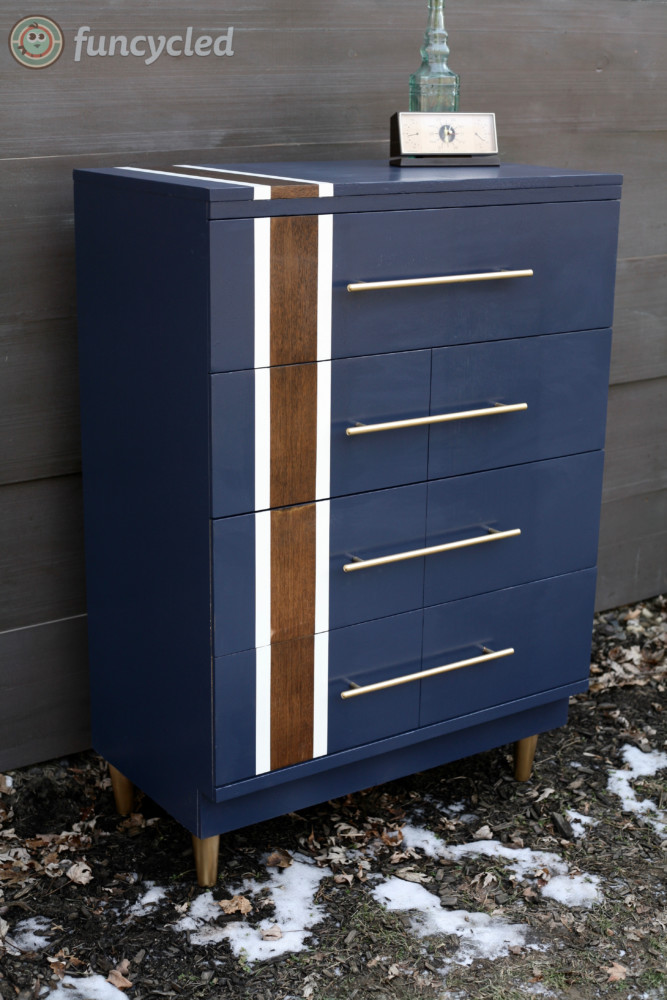 Such a difference, right?? These dressers are available to purchase and you can check out other new furniture for sale on our website here! If you'd like to purchase it, please use our Contact Us form or stop by our store at 272 River Street, Troy, NY. I also added quite a few other new pieces to the store!
There is a box at the top right of this page to enter your email address to receive notifications by email when I post something new on this blog. Please sign up today!
Happy FunCycling Friends,
Sarah ;)
If you like what you see, please like FunCycled's Facebook page to keep up to date on the newest finds, vote on colors and give your input on our creativity. Last but not least, let us customize a furniture piece for you. We create custom furniture and will deliver for customers in upstate NY and also ship throughout the US. Send us a note with what you would like using our contact page. Or buy something that we've already designed from our furniture for sale page.