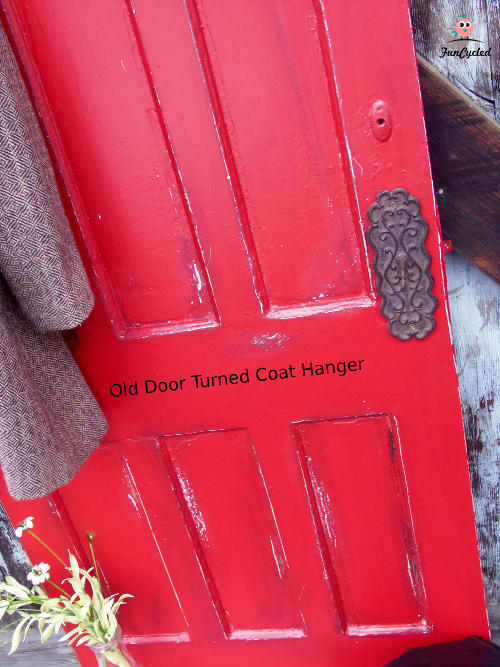 Good morning! I had a Tuesday's Treasures all set for you this morning, but woke up and had to type up another one to share with you. Which means no time for proofing so forgive any of my typos please. ;) This isn't going to be the best tutorial on how to do this makeover, but I'll try to take better pictures and explain in more detail the next time I do a project like this.
Also, John loved working on this piece and would like to start offering pieces like this on a regular basis. This particular door is not for sale, but if you would like one similar to it, please use our contact us form for a quote.
Here's a quick overview for you. I started with this old door: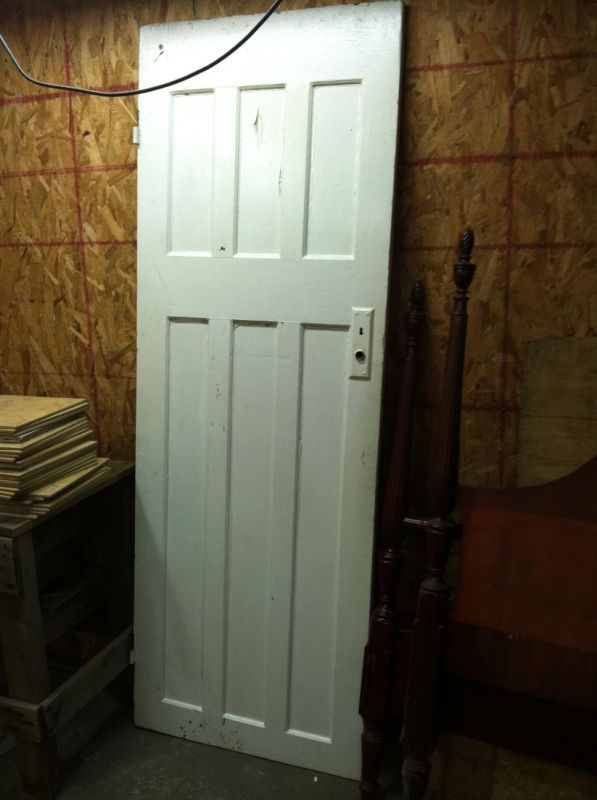 Note to self, if you want to try a project like this on your own, try to find a door without the paint on it. I probably spend 4-5 hours trying to remove 4 layers of paint. Such a pain! John added crown molding to the top and a base so it could be self standing. It's important to note that this is an old, solid wood door, so it is really sturdy and easy to add hangers on. Although doable with a newer door, it might require additional support or finagling to make this look work. We painted it a new red by Benjamin Moore called Caliente AF-290 then added a door knob and coat hangers. Here's how she came out and I've got to say… I love her!!!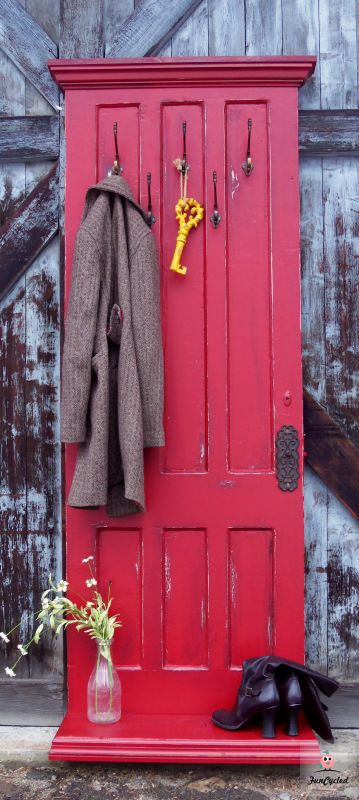 Here's a close up of the distressing and knobs we used.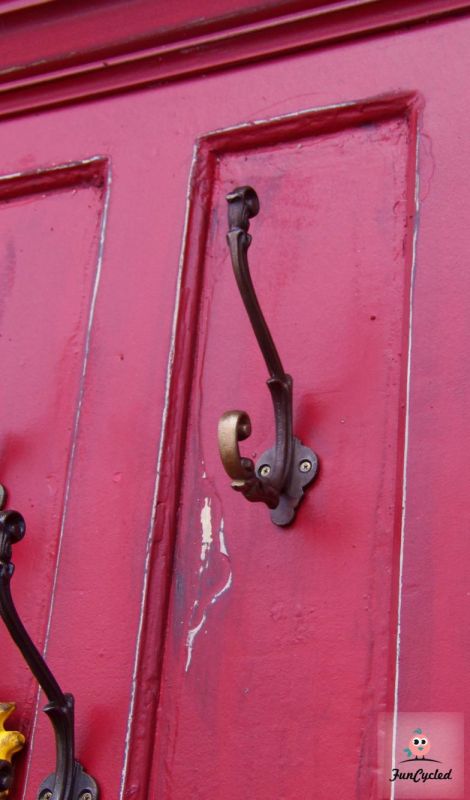 Also, yesterday we posted about our Electric Fuchsia Dresser. Check it out if you missed it.
Make some time to do what you love today!
Sarah
If you like what you see, please like our facebook page to keep up to date on the newest finds, vote on colors and give your input on our creativity.
There is a box at the top right of this page to enter your email address in to receive notifications by email when I post something new on this blog. Please sign up today!
Last but not least, let us customize a furniture piece for you. We create custom furniture for customers in upstate NY and ship throughout the US.  Send us a note with with you would like using our contact page. Or buy something that we've already designed from our furniture for sale page.