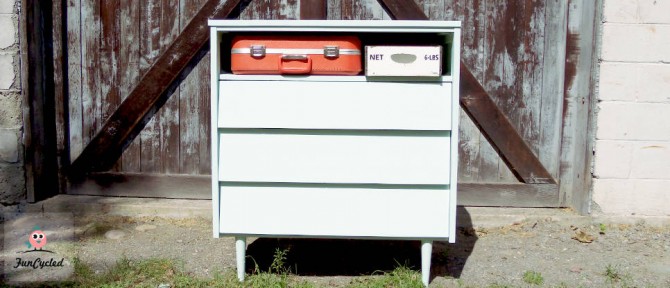 Hi everyone! I hope you had a wonderful Labor Day weekend with family and friends. John and I took a couple days off and just enjoyed our little ones while they are still little. ;)
For this week's Tuesday's Treasures, I thought I would show you the before and after pictures of the furniture pieces that are at Anchor No. 5 Boutique in Troy, NY for the month of September. Let's start with this modern dresser. Here's what he looked like to begin with. In most cases when you have a dresser that's missing a drawer, you can put a basket(s) in it to make it work . . . just another way to FunCycle things that were on their way to the curb.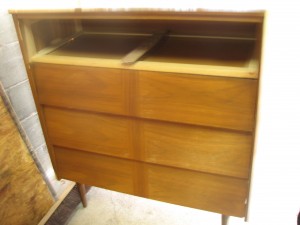 In this case, I didn't want to use baskets because they wouldn't really go with the modern lines of the dresser or the look that I wanted. So, I went with an old orange suit case and a modern, chic crate (that I paid way too much for… lol).
The dresser was painted a very, very light mint green. I couldn't wait to use this color and this dresser was crying out for it. Yes, some times the kid's crying makes me think even the furniture I redo is crying for my attention, too. Lol!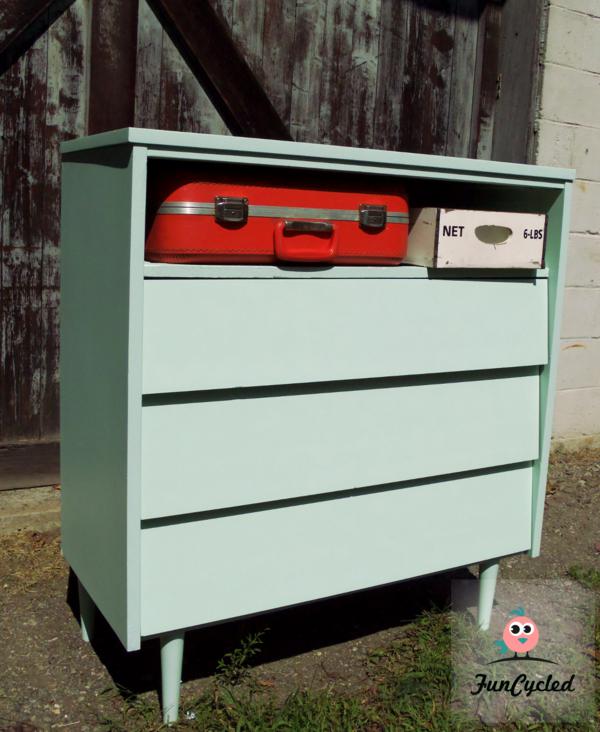 Up next, these chairs… you remember them, right? They are the same style chairs I used for Tiffany's Dining Room Chair Set. This time we wanted to go with more pastel colors to compliment Ditty Drop's Jewelry Designs. They are the featured business of the month in September at Anchor No 5.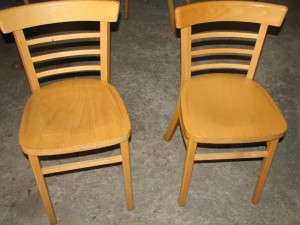 After: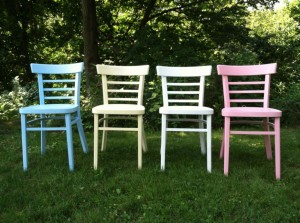 And last but surely not least…. this amazing transformation from a beat up, simple ole' desk…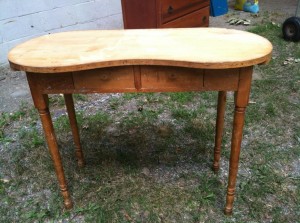 To this fun, modern chevron beauty.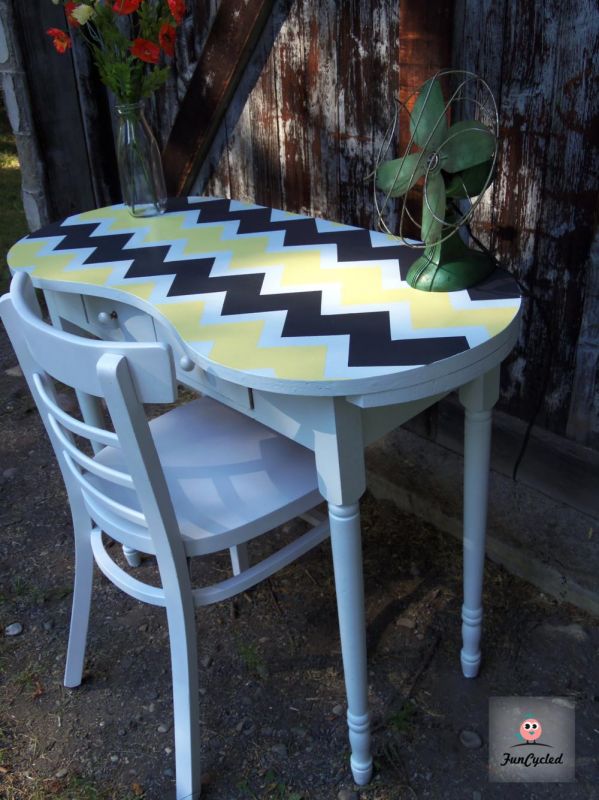 For our painting tutorial see our How To Paint Furniture page. To get the pattern that we used to paint the chevron design for this desk see our How To Paint A Chevron Dresser post.
Have an awesome week and happy redesigns,
Sarah
Remember… If you like what we're doing, please like us on Facebook at: www.facebook.com/funcycled or share this on Pinterest! Also, you can now get each of our new projects emailed to you when you enter your email address in the box at the top right side of this page.