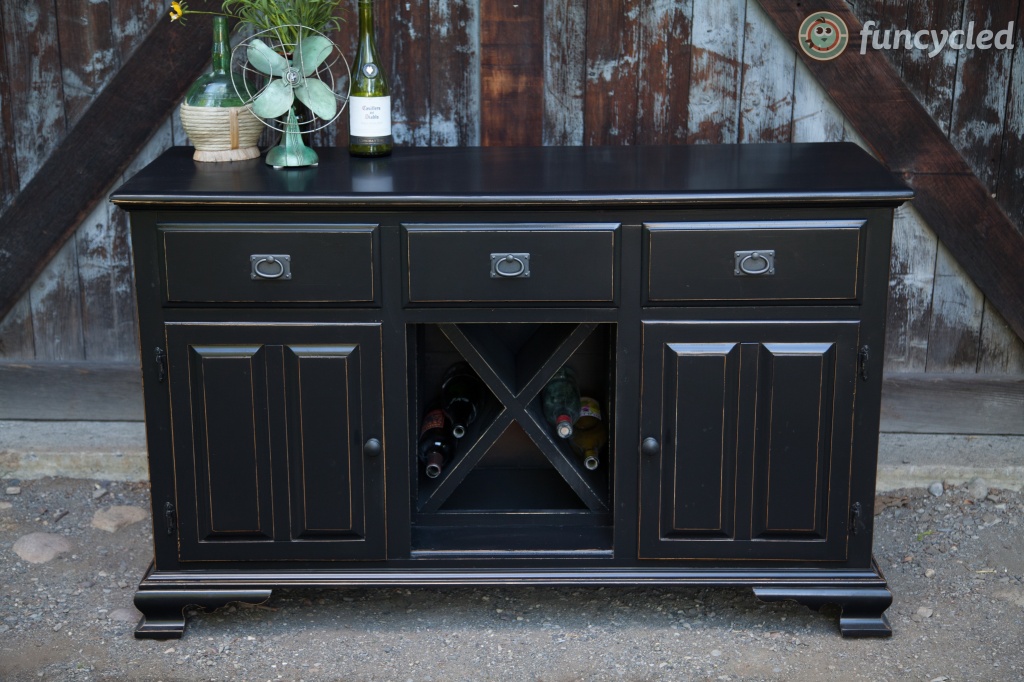 Hi Friends!
First let me say thank you to all of you who have sent me an email or called over the last week and are patiently waiting to hear back from me. We decided to go on a little camping trip in the Adirondacks. That means I tried to unplug as much as I could and it went really well. You small business owners know that means coming home to an extra week of work, but it was definitely worth it. That ALSO means that you get to see a bunch of pictures. You're excited… I know you are!!
We had a wonderful time hanging out with this group of friends… friends that are like family!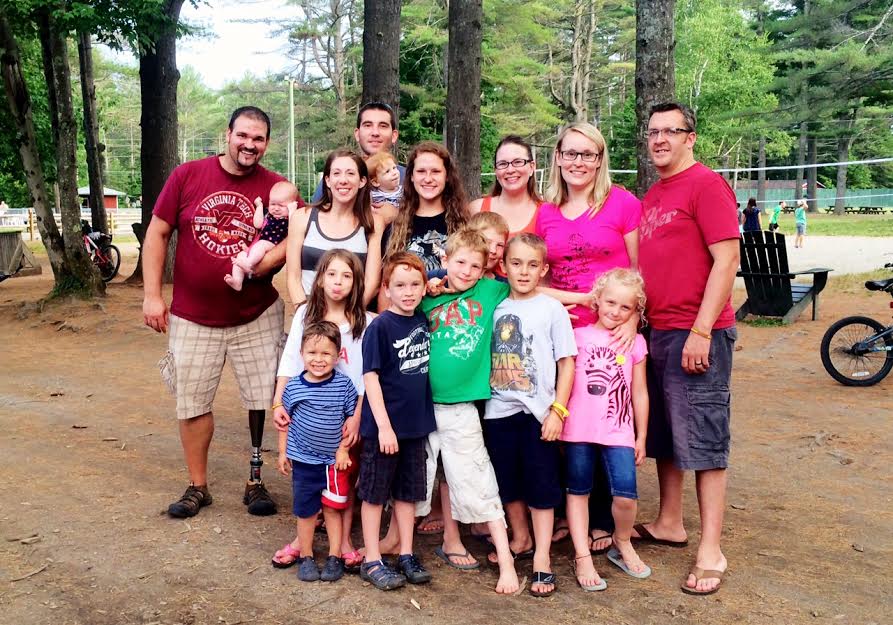 We did fun things like rock climbing walls! We look so cool; try not to be jealous.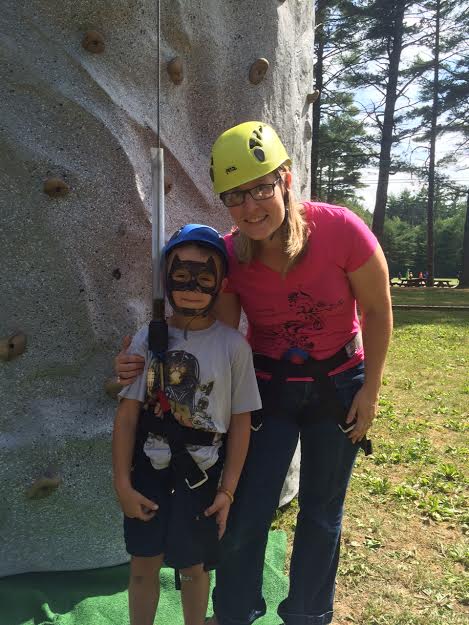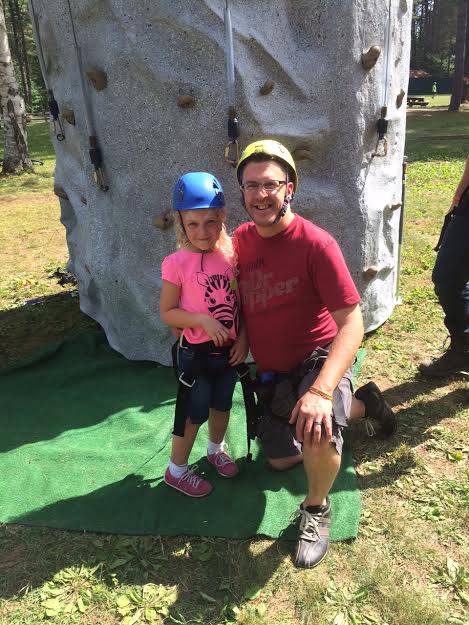 We also went to the Wild Center which is a new exhibit at a museum in the Adirondacks.  They have a life size eagles nest you can go in. See us waaaayyy up there?  :)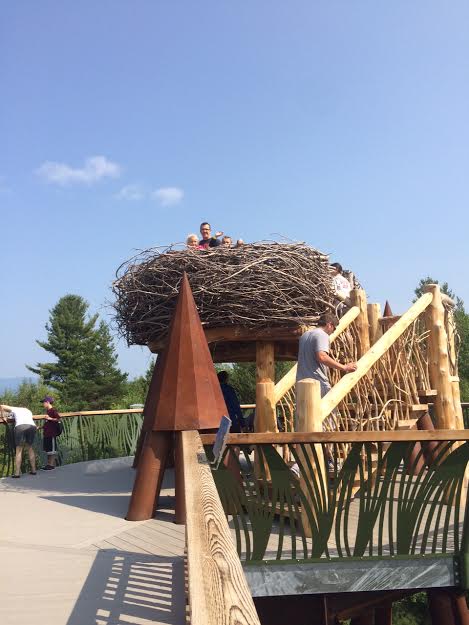 And a huge spider web trampoline!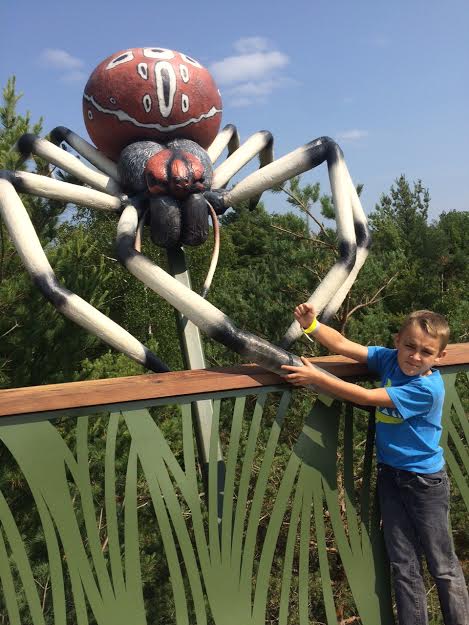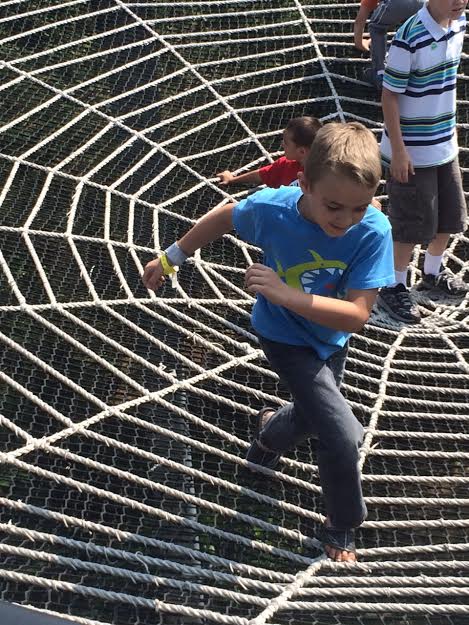 Going to the Word of Life Rodeo was a blast, too! Both of the kids held rats… Ew! Look how happy they both are!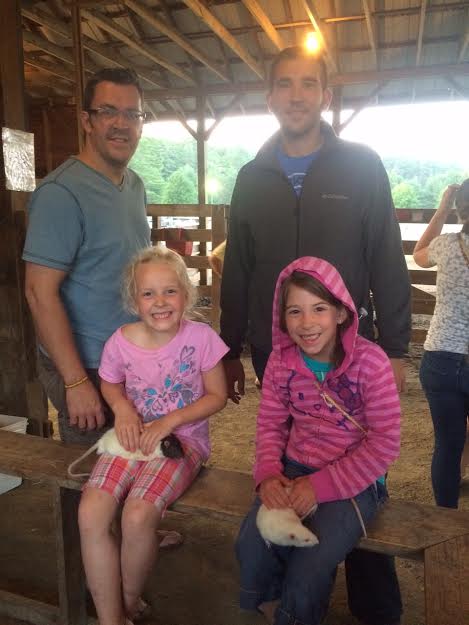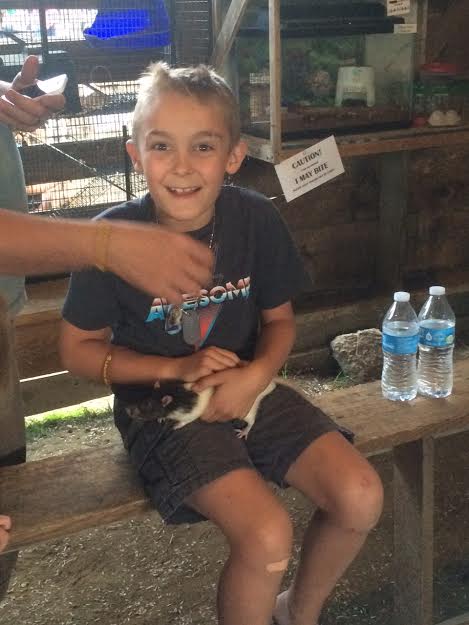 I was so very thankful for the time with my little family. I feel like the kiddos are getting bigger so much faster these days.
As for the furniture…  I adore how we turned a run of the mill buffet into a one of a kind storage cabinet.
Here's the buffet before: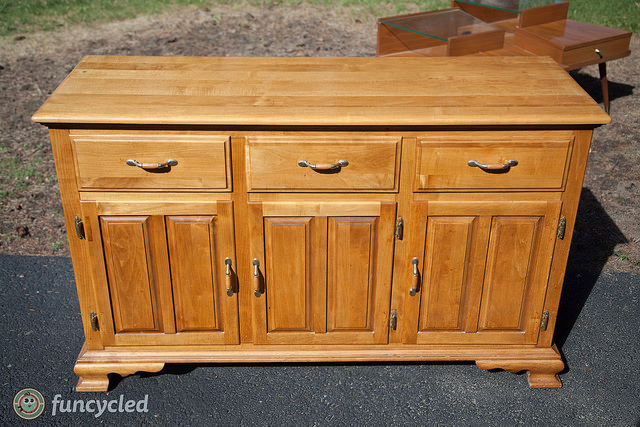 We painted each of the pieces with black enamel paint. If you'd like to see how we paint furniture, check out our How to Paint Furniture post. John took the front door off. Behind the door is a shelf that goes all the way through the back so he had to cut into that to give us space for the X wine storage. He built the X and inserted it into the cabinet.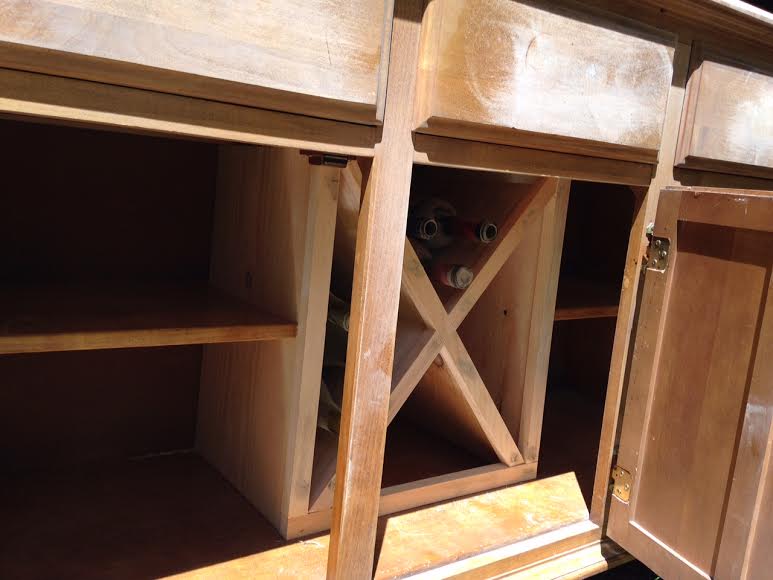 We lightly distressed the whole thing and gave it the best buttery finish ever!
Are you ready for the after?
Even though this is sold, we have so many other beautiful furniture pieces on our website and in our store for sale right now. Check out our Furniture For Sale page here!! Here are just a few pieces on our for sale page this week.
Hapzzpy FunCycling Friends,
Sarah ;)
If you like what you see, please like FunCycled's Facebook page to keep up to date on the newest finds, vote on colors and give your input on our creativity. Last but not least, let us customize a furniture piece for you. We create custom furniture and will deliver for customers in upstate NY and also ship throughout the US. Send us a note with what you would like using our contact page. Or buy something that we've already designed from our furniture for sale page.