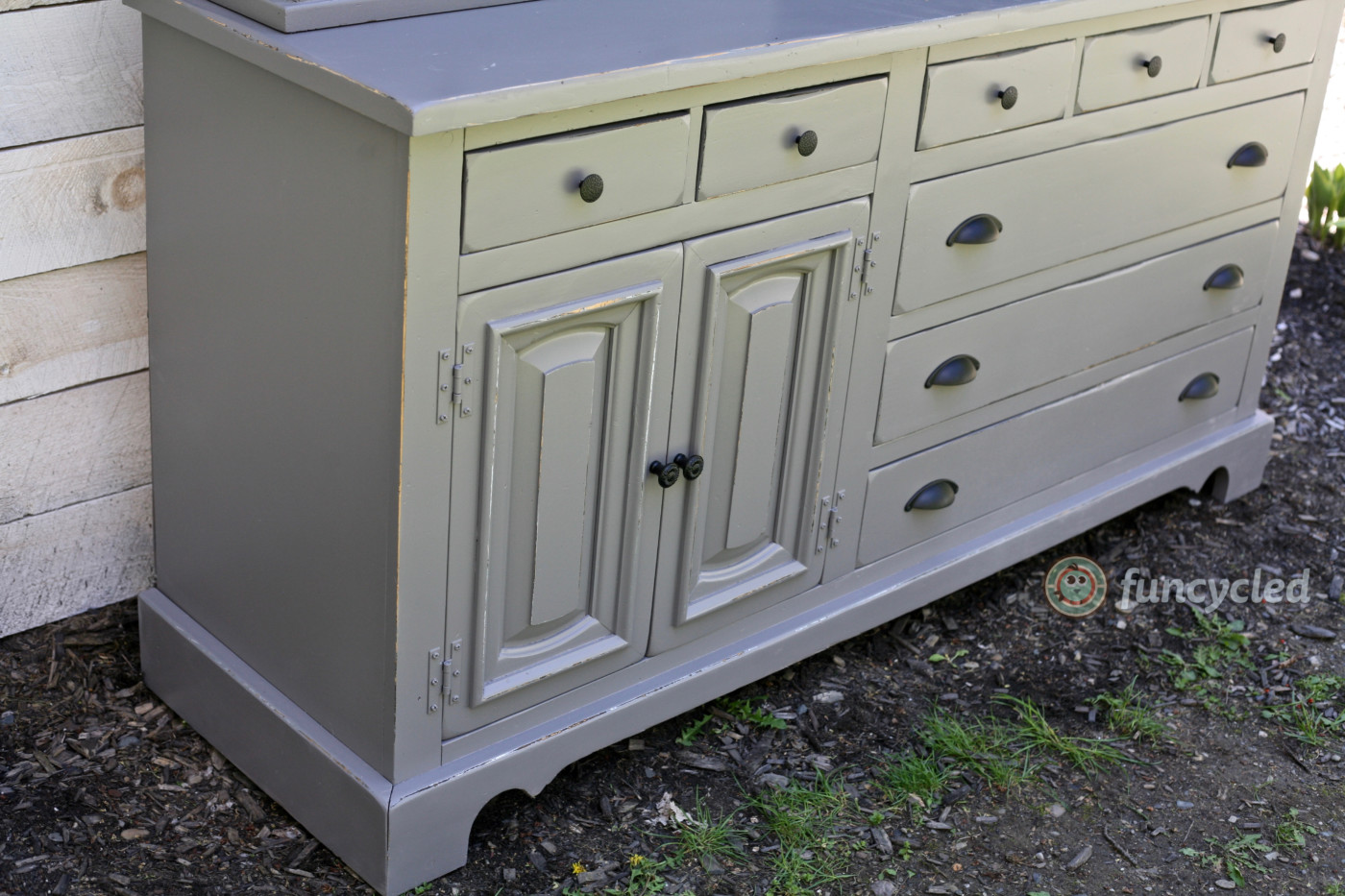 Hi Friends!!
How are you? We've been loving the interior design projects we've undertaken over the last month! For the last two weeks, we've been working on a basement renovation. I am hoping to show you the before and after's of that project next week! This week, I wanted to show you the before and after of a furniture piece that went into the basement.
One of the basement walls was large and empty so we needed an ample sized piece for balance, and then we could add smaller decor/accent items later. We knew we wanted it to be a hutch but when I showed Jaimie (the customer) this picture, she replied with the puking emoji! I knew when I sent it to her that it would take some faith to even imagine we could make it beautiful. It was really, really ugly! Scratched, with gaudy scalloping everywhere and the mirror… ugh, that had to go, too. The good part was, I could picture it beautiful! The hard part? Trying to convince any customer that I could. Thankfully Jaimie was a great sport and said she trusted me and was willing to go for it.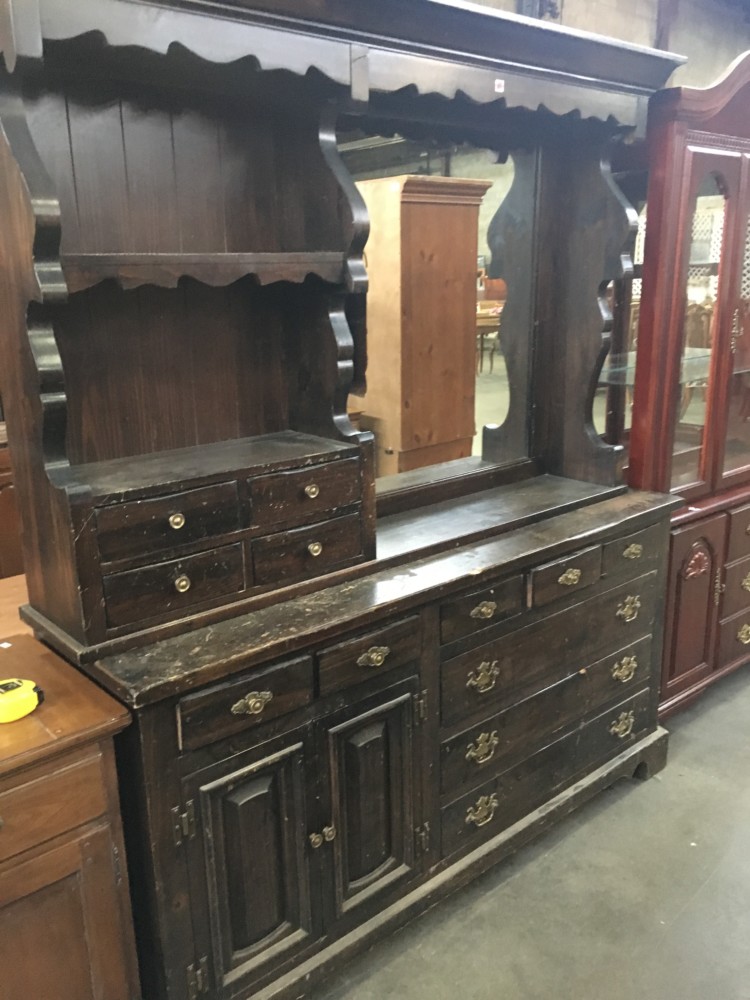 Bad, right? lol! First things first, we removed all the ugly scalloped edges, then filled all the large gouges and scratches with Bondo. Then of course, sanded the heck out of it!! New hardware was a must so we filled the all the holes while we were fixing the scratches, allowing us to choose whatever sized new hardware we wanted. Jaimie's kids love all things crafty so I switched out the mirror to chalkboard instead. We painted it with Benjamin Moore's color Gray Mountain and lightly distressed it.
If you want to see how we paint furniture, check out our How to Paint Furniture post.
Ready for the afters?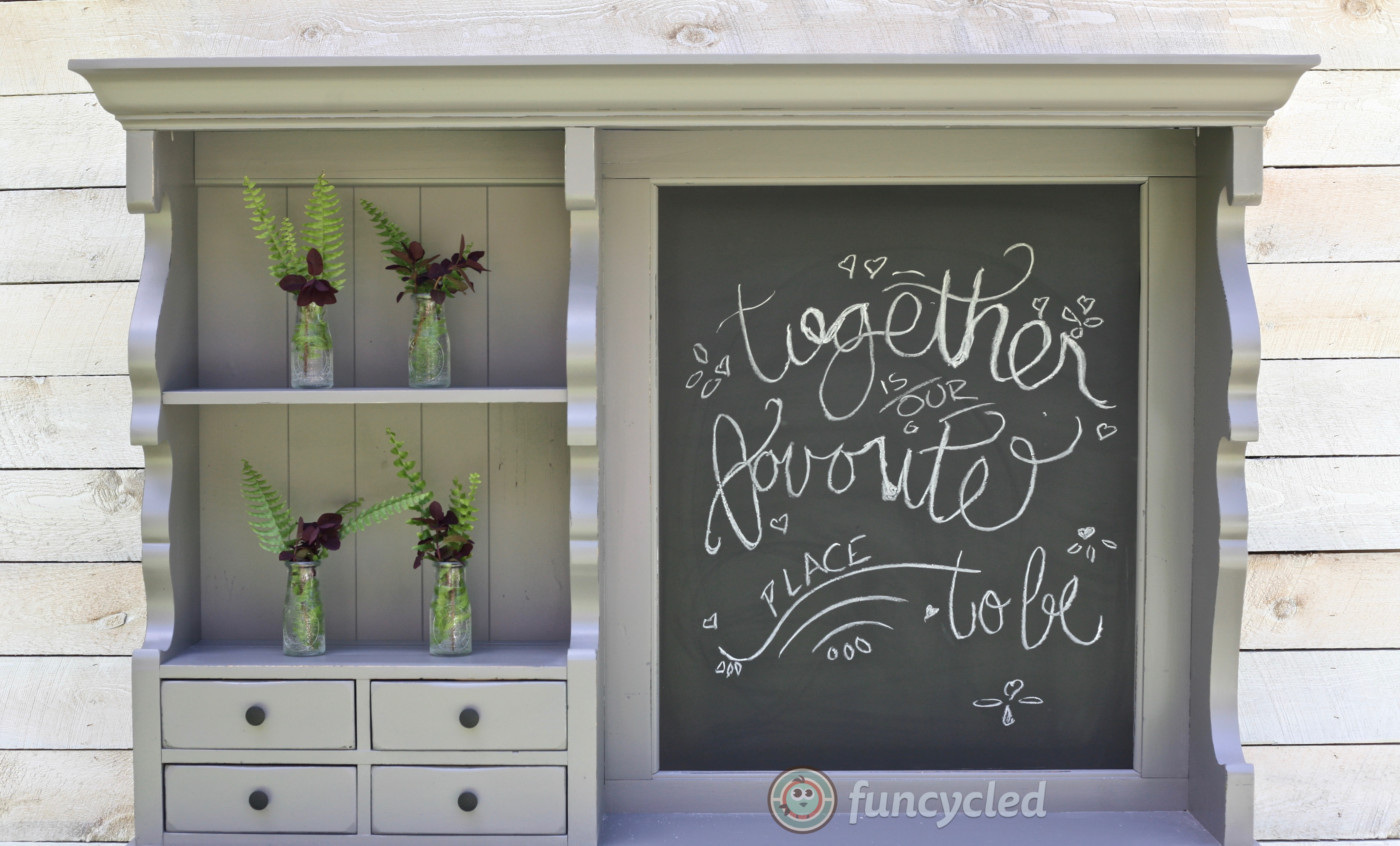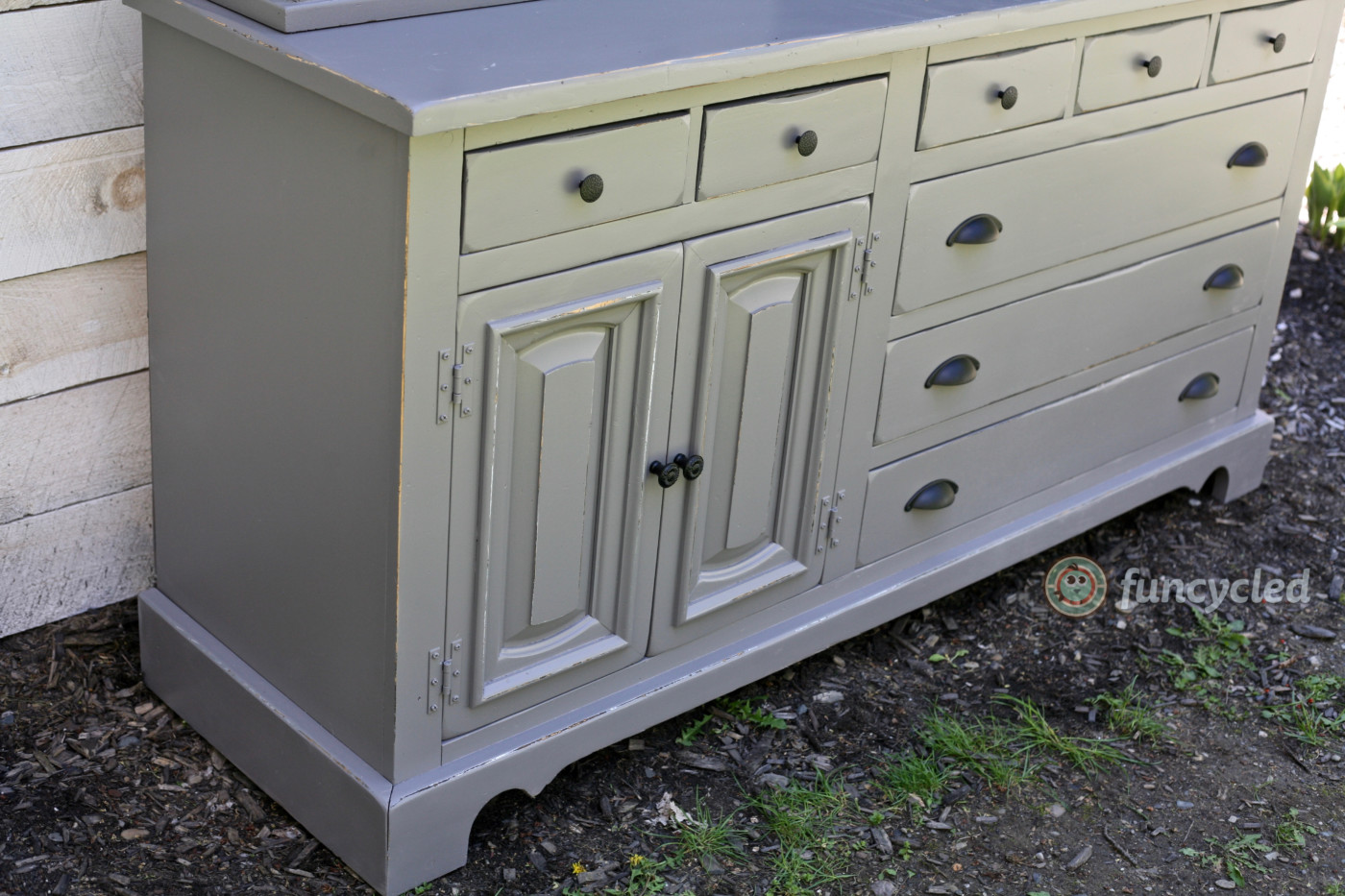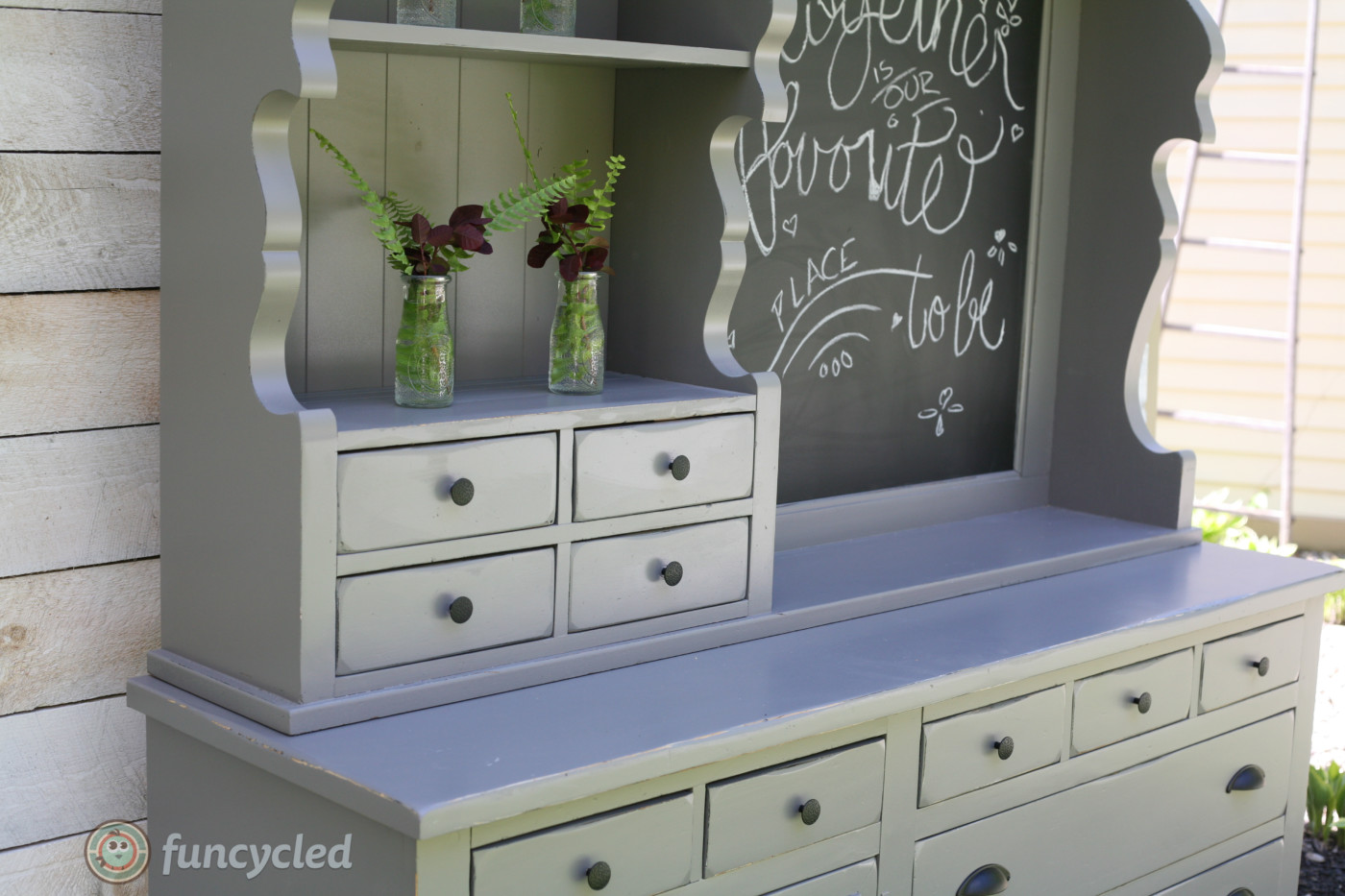 Such an amazing transformation, right?
Do you have a piece of furniture that's really ugly?? Let us make it beautiful for you to love for years to come!! You can also check out other new furniture for sale on our website here! If you'd like to purchase it, please use our Contact Us form or stop by our store at 272 River Street, Troy, NY. I also added quite a few other new pieces to the store!
There is a box at the top right of this page to enter your email address to receive notifications by email when I post something new on this blog. Please sign up today!
Happy FunCycling Friends,
Sarah ;)
If you like what you see, please like FunCycled's Facebook page to keep up to date on the newest finds, vote on colors and give your input on our creativity. Last but not least, let us customize a furniture piece for you. We create custom furniture and will deliver for customers in upstate NY and also ship throughout the US. Send us a note with what you would like using our contact page. Or buy something that we've already designed from our furniture for sale page.