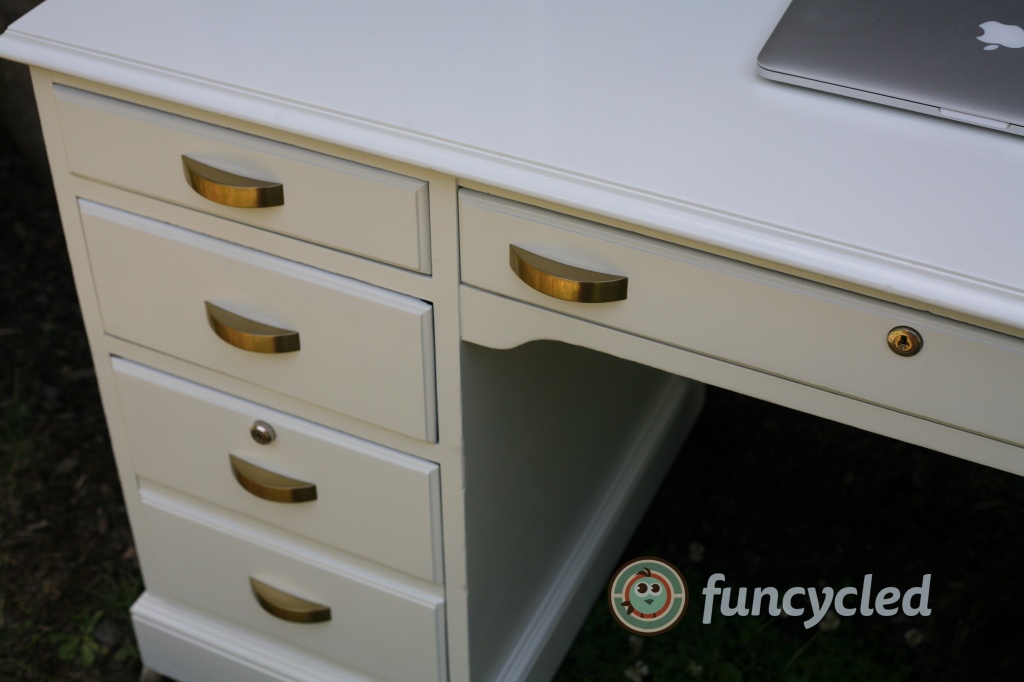 Hi Friends,
Let's talk furniture painting dilemmas for a moment, shall we? So often people come into our store or comment online or recognize me on the street, you get the point, to tell me how terrible it is of me to paint furniture. I usually have a response like this.  If it's not a rare antique piece that's worth a lot and it's ugly, I like it more painted. Our painted pieces sell for more than if they were left as is. There are a few older furniture pieces that I like the patina of and wouldn't paint. Old single door cupboards or some sideboards that don't have any yellow or orange tones to the wood. A good rule of thumb when wondering if a piece of furniture is worth money is by seeing what company made the furniture. Stickley furniture is usually the most valuable. That being said, a customer came to us asking us to paint not just one but multiple Stickley pieces. Gulp! I explained that they would probably be worth more left as is but in the end here's what it all boils down to – they didn't like how it looked so they didn't want them if the furniture stayed as is. Here's another important thing to remember – people hire me to paint their furniture so sometimes it's not my choice, it's theirs.
Here is one of the pieces before: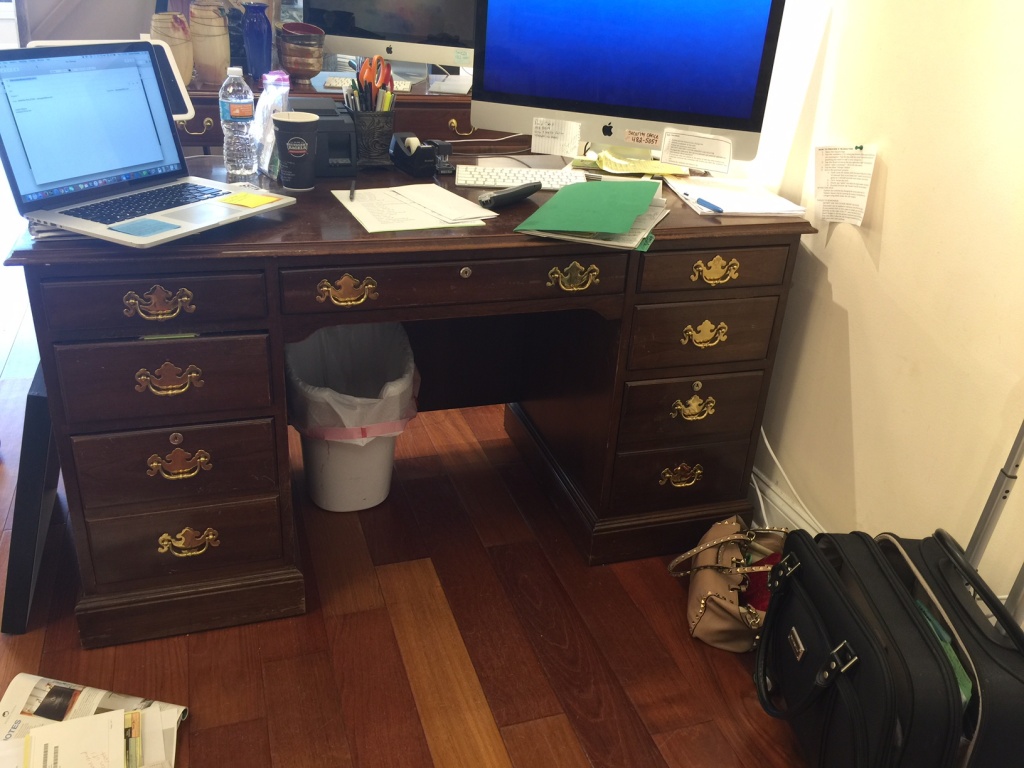 You wouldn't want to keep it either, would you?
We painted it all with Benjamin Moore's color Simply White (my favorite white) and finished it with a high gloss clear coat to give it a more modern finish.  If you want to see how we paint furniture, check out our How to Paint Furniture post. We also replaced the hardware with a more modern gold finish. The hardware was from Home Depot. You have to order those online, they aren't stocked in the store.
Ready for the after?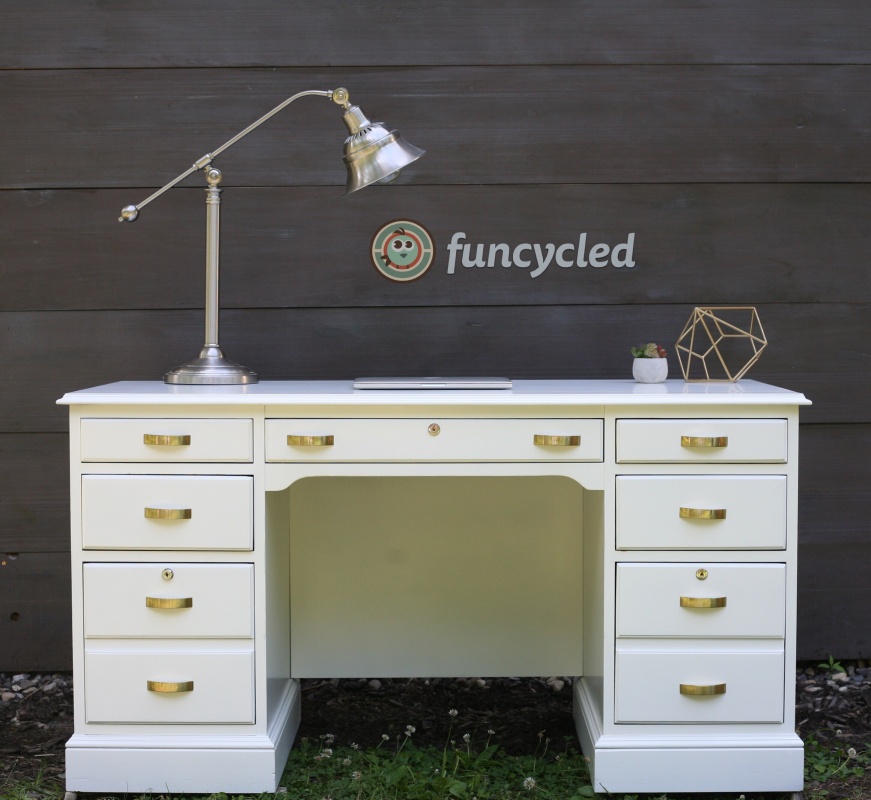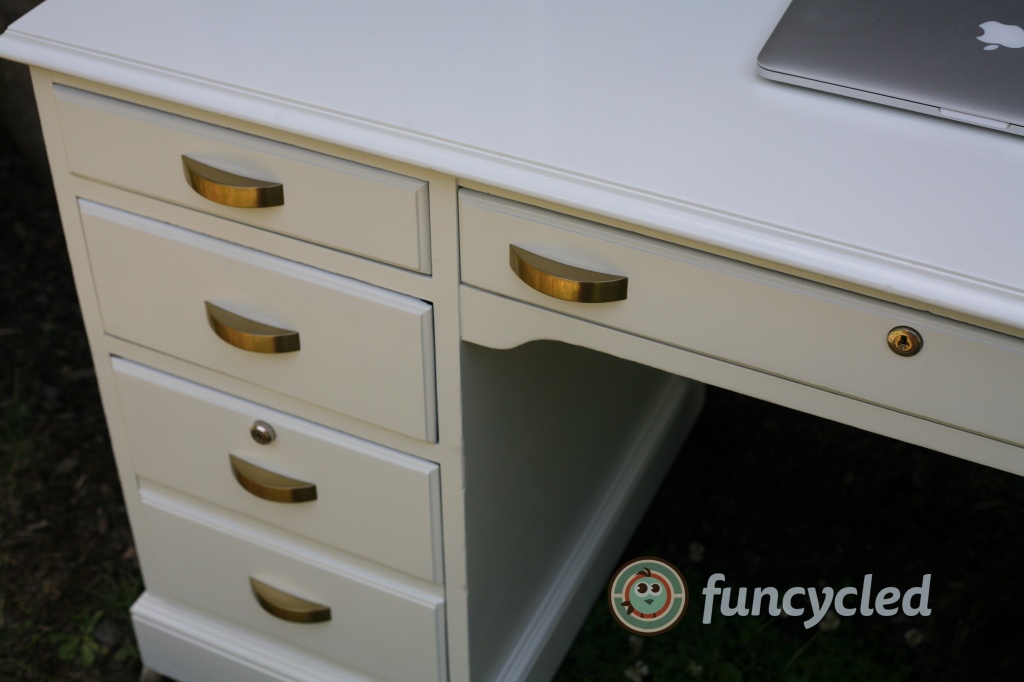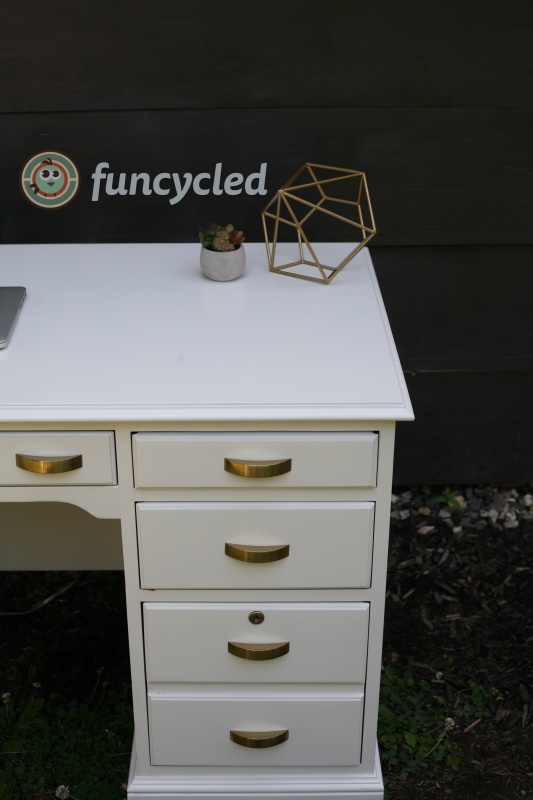 See! She made a good choice, right?? I love the end result and if I were in her shoes I would have done the same thing. That being said, if you decide one day to make it your job to strip off paint and stain it, I won't pick on your for it. Because after all, we all just need to get along. :)
We also just added a ton of new pieces to our for sale page! Snatch them up because it's summer and things don't stick around here long in the summer! See all the new pieces on our Furniture For Sale page.
There is a box at the top right of this page to enter your email address to receive notifications by email when I post something new on this blog. Please sign up today!
Happy FunCycling Friends,
Sarah ;)
If you like what you see, please like FunCycled's Facebook page to keep up to date on the newest finds, vote on colors and give your input on our creativity. Last but not least, let us customize a furniture piece for you. We create custom furniture and will deliver for customers in upstate NY and also ship throughout the US. Send us a note with what you would like using our contact page. Or buy something that we've already designed from our furniture for sale page.