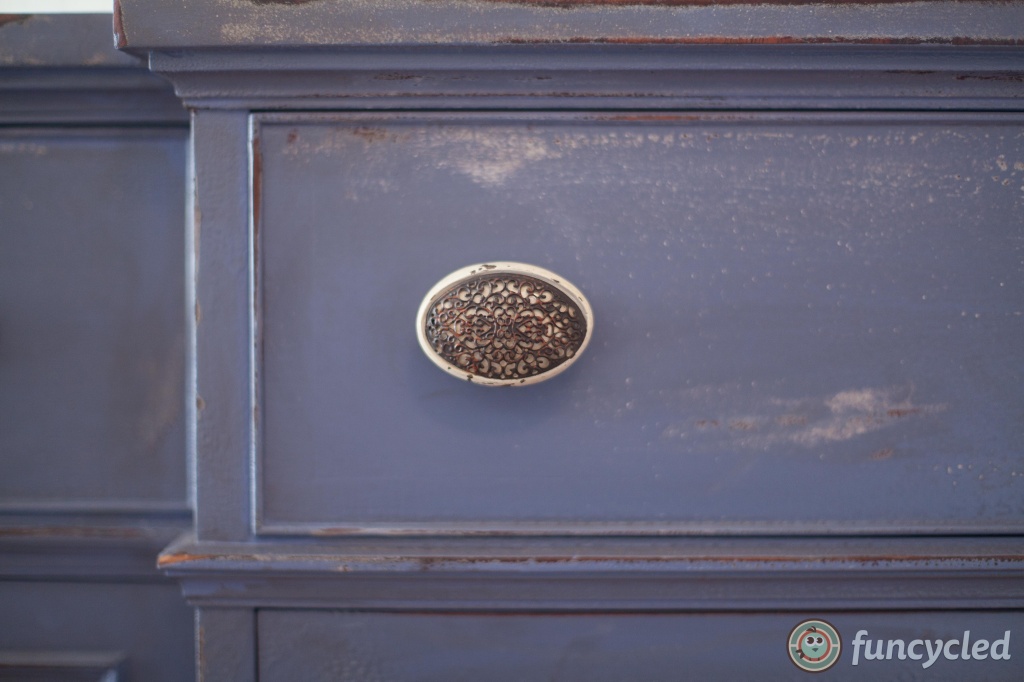 Hi Friends!
How's your week going? Last week was pretty terrible for me. I either had food poisoning or a horrific stomach bug that took me out of commission for some of the week! So, I don't have much exciting news to share with you or cool places I went. Other than taking my kids to see Zootopia after church on Sunday. My favorite line was when the mole says, "I have to baby. Daddy has to!".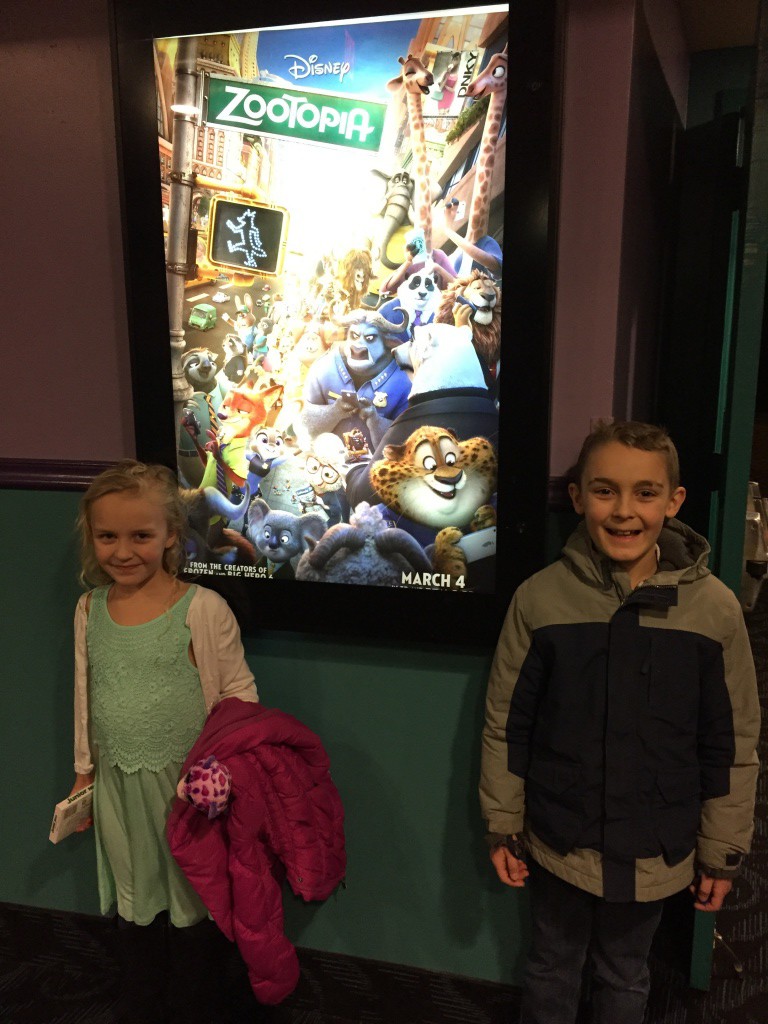 This weeks furniture makeover was really fun! I promised to share about it when I did the recent post about the table and chair set that we custom made. This piece complemented and completed the room. You should go check that out here.
The dining room that this was going in needed a more narrow buffet than normal so finding the right buffet was tricky. When I saw this one on craigslist, it was just the right size and I wanted to snatch it up as quickly as possible. I emailed the person selling it and they told me to be at their house at 4pm. I picked up the kids 10 minutes early from school, then grabbed John who had to stop work early and we headed up to Clifton Park to pick it up. As we were on our way, the seller texted to say that someone else who had originally canceled was now coming at 4 and they were early so if they wanted it, it was theirs. There is probably very few things more annoying to me in this business than when someone tells me I can come get something and then they sell it to someone else first! People rearrange their day to make this work and then you don't honor what you told them! Meh. So in mourning for the loss of this buffet, we headed to Salvation Army and looked to see if they had furniture to buy. Which they didn't. As we were shopping, the craiglist guy texted again to say they didn't want it. Then he said someone else was coming at 4:30 so if I didn't get there first, we couldn't have it. Oh my word…. could this be any more dramatic. Lol! Anyway, I ran through Salvation Army calling for John and the kids to run and we made it at 4:15. Just in the nick of time! Then John goes… I don't know, do you really like it?? OH YES I DO! I snatched this  beauty up with a heart full of glee.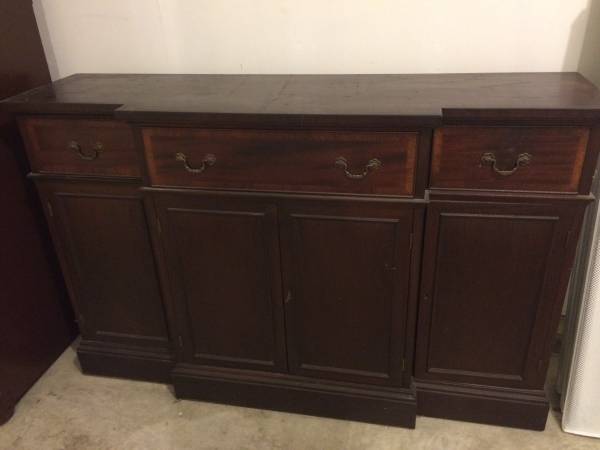 For the design project we were working on, I had originally  wanted it to have a more country look but knew this would work. I haven't painted anything blue in a while and I realized after doing this piece how much I've missed it! We painted it all with Benjamin Moore's color blue heron (832). It doesn't look much like this color at first, but then we deepened the color by using Minwax Early American stain over the top. And I heavily distressed it. New hardware was a must and it sealed the deal on this buffet for me!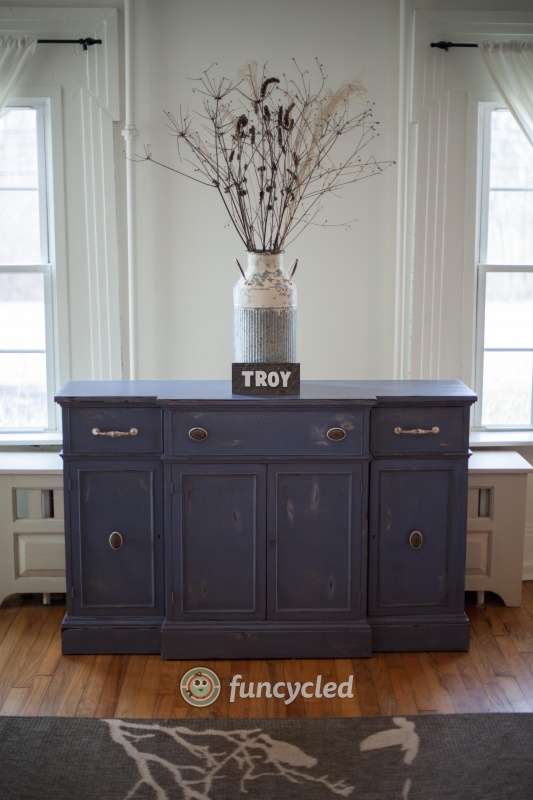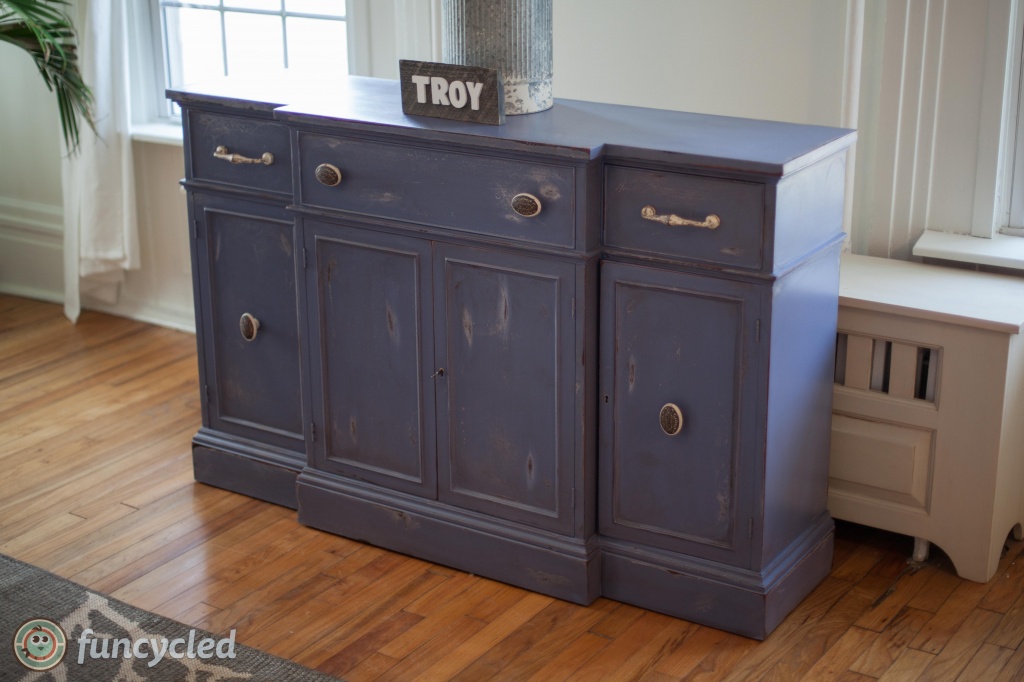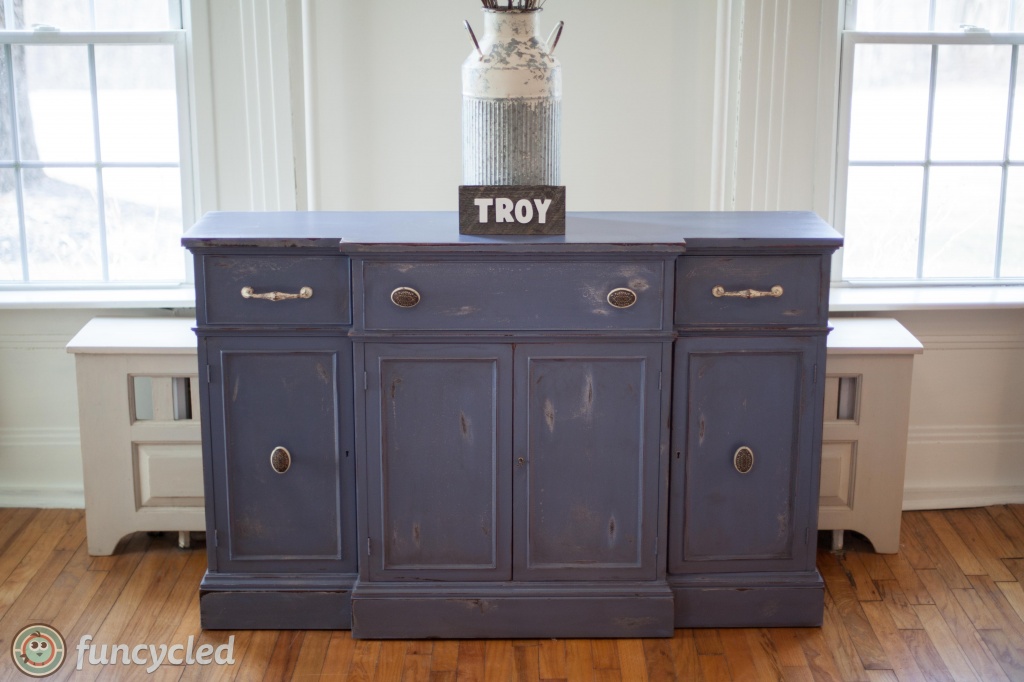 There is a box at the top right of this page to enter your email address to receive notifications by email when I post something new on this blog. Please sign up today!
Also, there are some new stunning pieces on our website for sale, too!
Happy FunCycling Friends,
Sarah ;)
If you like what you see, please like FunCycled's Facebook page to keep up to date on the newest finds, vote on colors and give your input on our creativity. Last but not least, let us customize a furniture piece for you. We create custom furniture and will deliver for customers in upstate NY and also help you ship throughout the US. Send us a note with what you would like using our contact page. Or buy something that we've already designed from our furniture for sale page.