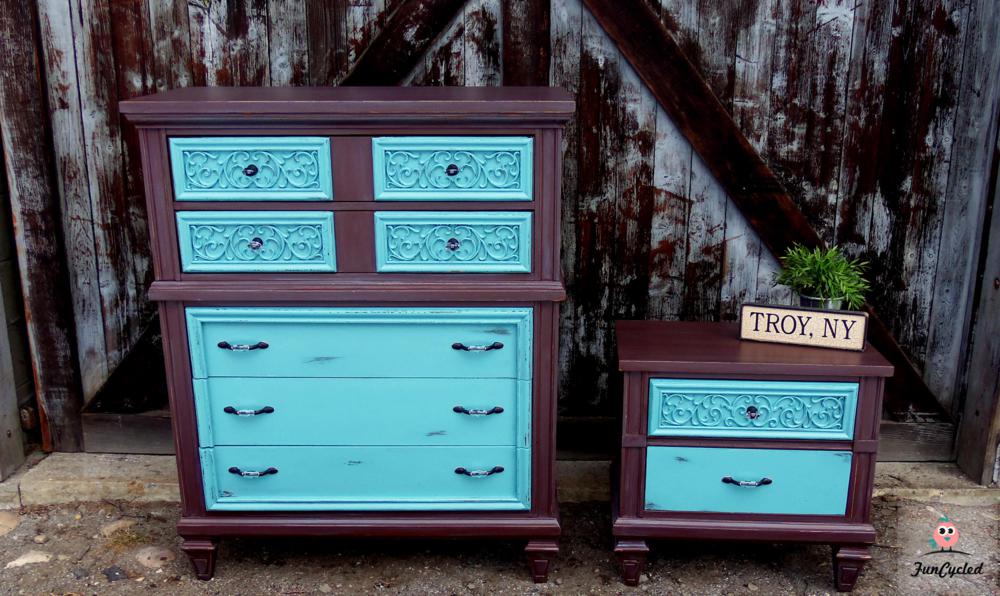 Happy Tuesday's Treasures!! I hope you all stayed warm and out of the gelid weather last week. My only crazy moment was trying to sand down an old table top in our unheated barn on the day that only reached 6 degrees for the high. After45 minutes, when I could no longer feel my hands, I decided to give it up. Why didn't I start the wood stove?? Why oh why? lol
Boy oh boy am I excited to share this one with you. I bought this dresser set last summer and wanted to refinish it to put on the for sale page, but custom jobs kept on coming and this beauty just sat their crying for me to redo it. We went to Pam's house a couple of weeks ago to talk about creating a couple different pieces for her home. After seeing her style, this dresser was in my mind as the perfect fit. Pam was a little nervous about the elaborate detailing on the top drawers, but most graciously trusted me and let me go ahead with the plan. For this piece, I used Behr's Bear Rug brown paint and Benjamin's Moore's Azure Water for the front of the drawers.
Here are the before pictures: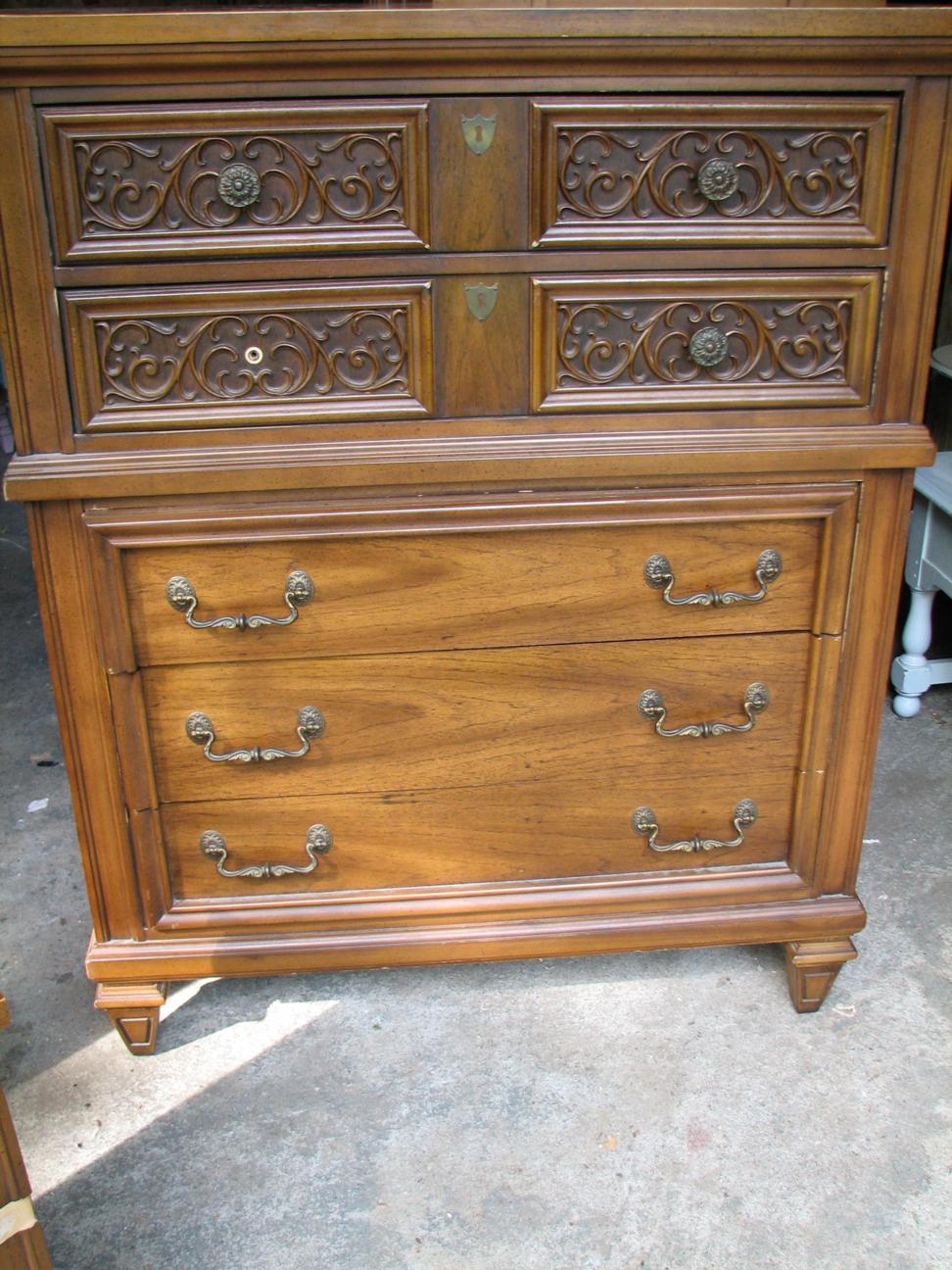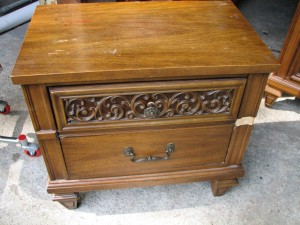 If you want to see how we paint furniture, check out our post How to Repaint Furniture.
I painted the brown and teal, then distressed the teal, but I felt like the brown in contrast to the teal looked too perfect. So, I distressed the brown and then watered down the Azure Water paint and turned it into a glaze. I've never done that technique, but I LOVE how it came out.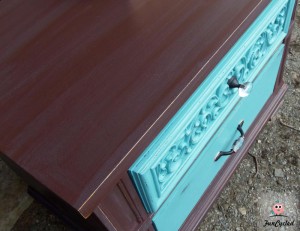 It was just what this set needed. I also removed the knobs and replaced them with new knobs from Home Depot. Are you ready for these after pictures??  
And a close up of the top for good measure.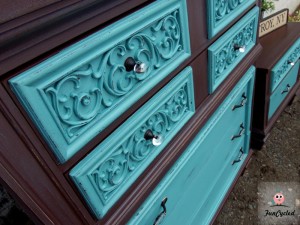 A huge thank you to Pam for your kindness, encouragement and trust in letting me go with my gut. People like you make this job the best ever. Hope you enjoy it for years to come!!
Happy Redesigns Everyone,
Sarah
If you like what you see, please like our facebook page to keep up to date on the newest finds, vote on colors and give your input on our creativity.
There is a box at the top right of this page to enter your email address in to receive notifications by email when I post something new on this blog. Please sign up today!
Last but not least, let us customize a furniture piece for you. We create custom furniture for customers in upstate NY and ship throughout the US.  Send us a note with with you would like using our contact page. Or buy something that we've already designed from our furniture for sale page.