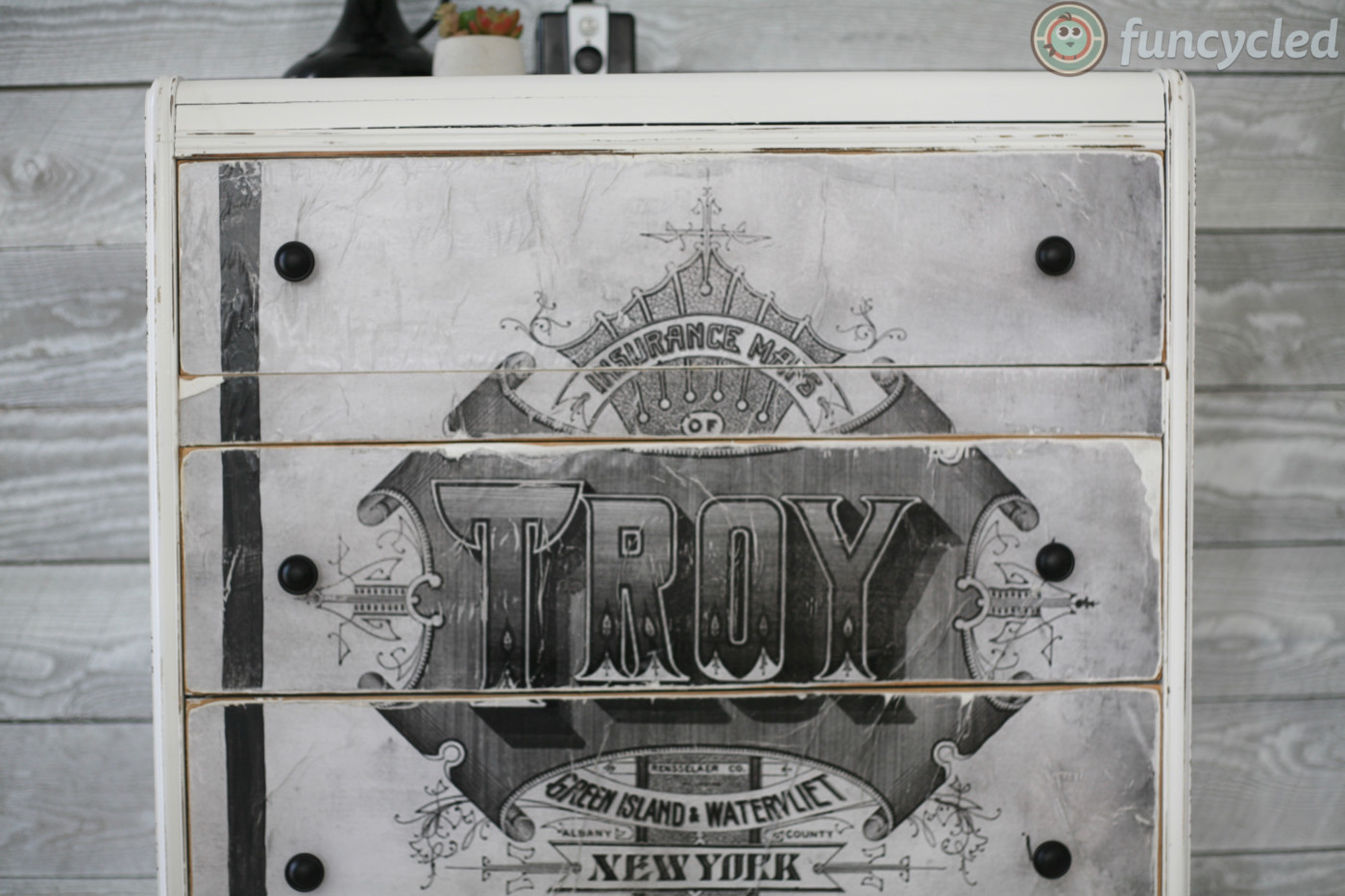 Hi Friends,
How's your week going? When I pulled into my driveway after spending the day at FunCycled for shop local Saturday, my kids ran to the car and hugged me. They first told me how glad they were that I was home and then asked if anything they made for the store had sold. I told them yes and they cheered, jumped up and down and told me how they were going to use the money to buy gifts for others this Christmas. Then over dinner, my son Josh prayed before the meal and without prompting said "thank you God for giving us sales at the store today so we can keep having a store".  It's every day moments like these, which most people never know about, that makes me want to share how much it means that you all took time to shop local today. Even my kids know how very important a day like today is for our family. We are thanking God for a you and thanking you for shopping local and caring about supporting family businesses. From the bottom of our hearts, we are so very grateful each and every day.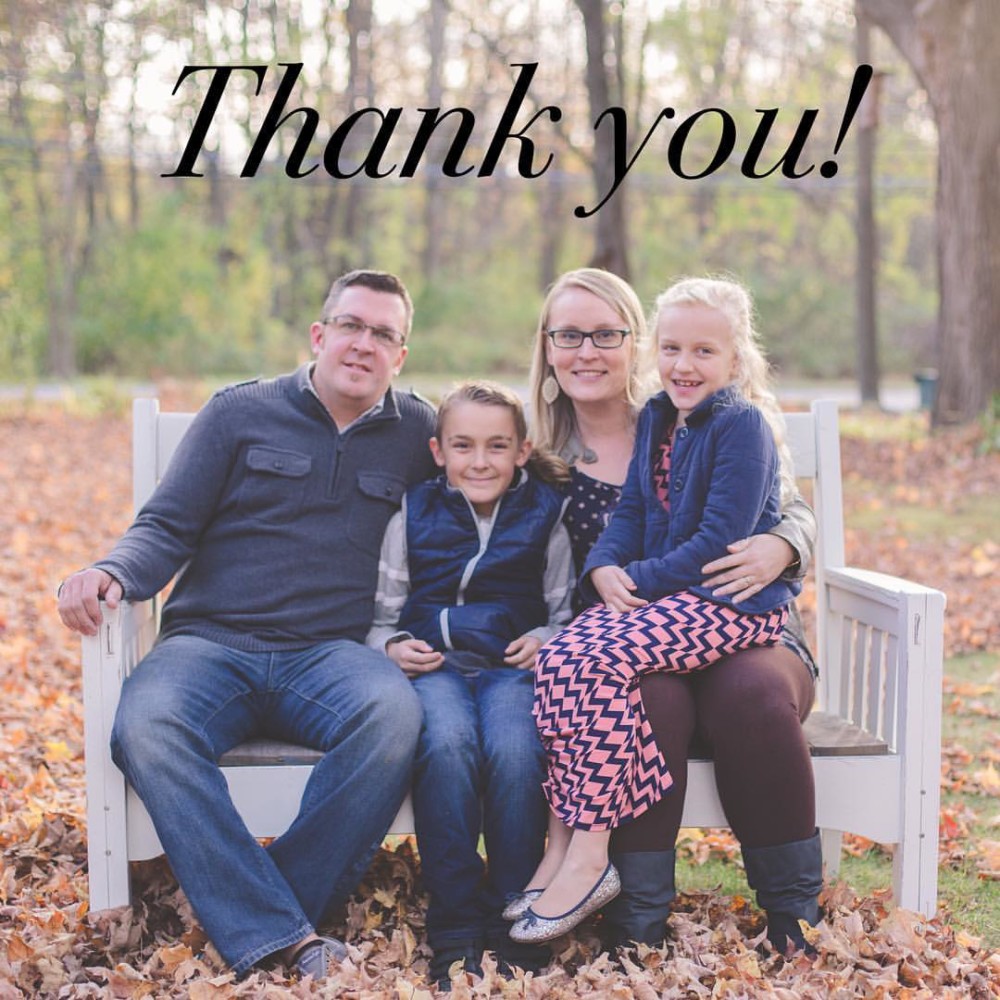 This week I wanted to share a dresser makeover that we did for our window display which is also for sale! Our window display theme for the Troy Window Display Competition is Troy's Bicentennial. I'll share how to vote for our window display on our facebook page this Wednesday. Here's how it looks!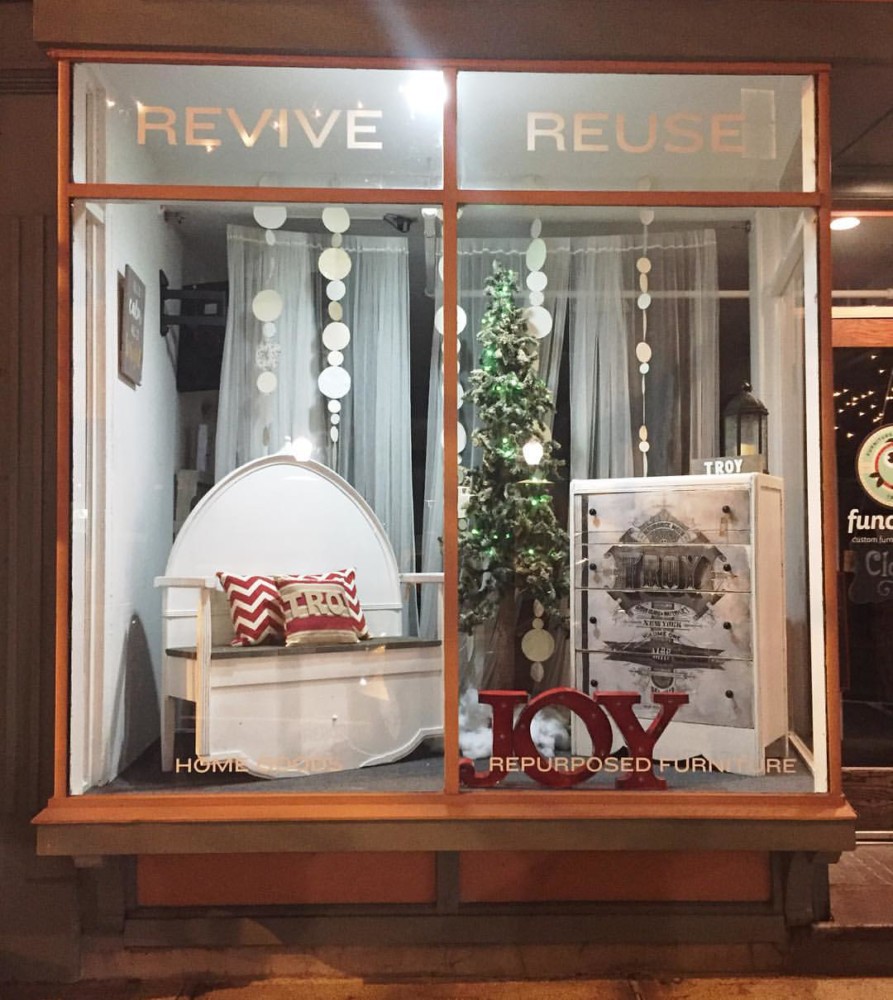 This is the dresser before: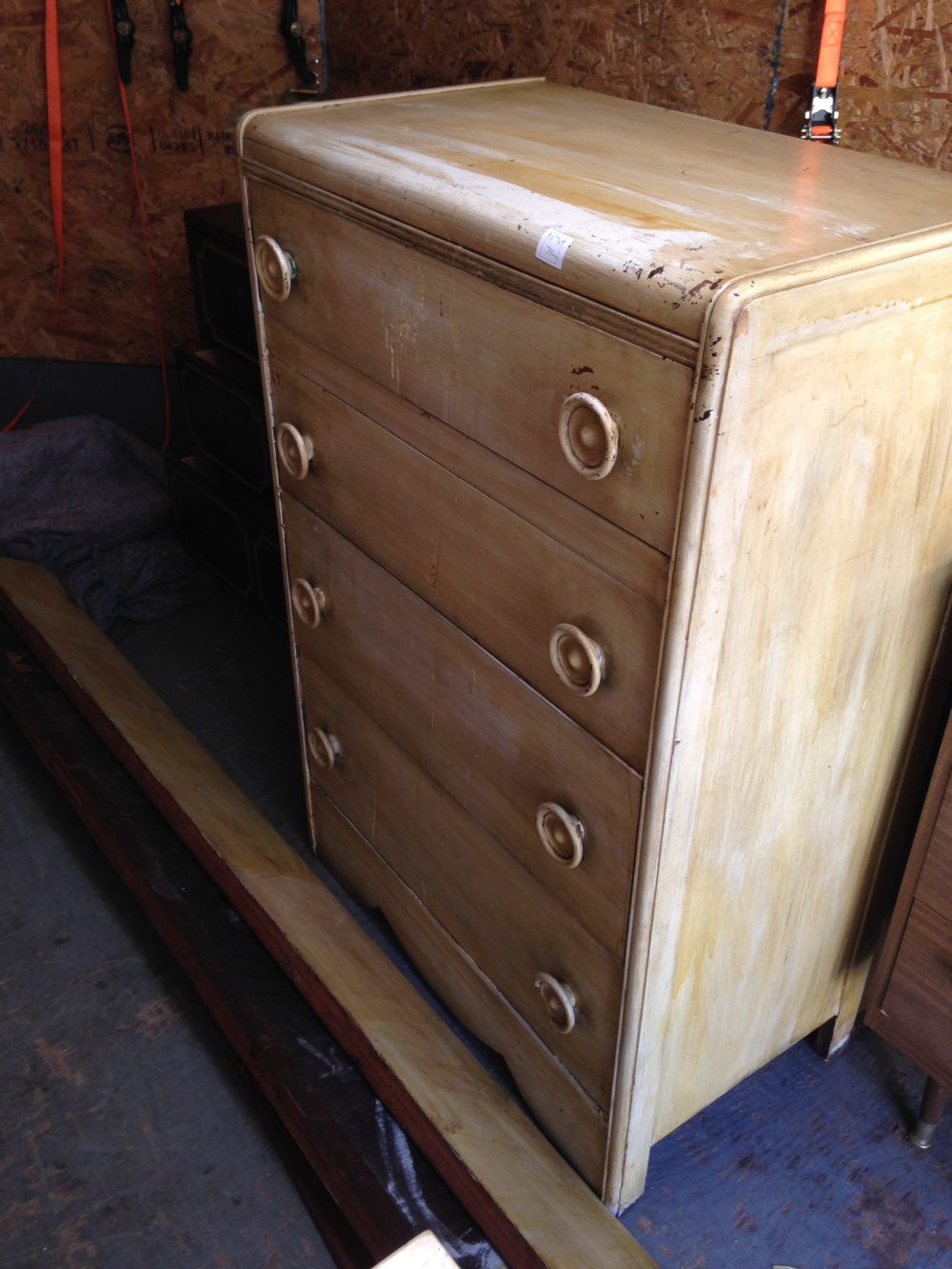 We painted it with Benjamin Moore's color Simply White and distressed it.  A friend of ours who used to work with us found the old Troy page out of an insurance book and emailed it to me. I uploaded it to Staples and had it printed as engineer print. Then I used modge podge to attach it to the dresser and put a protective clear coat over the whole thing. If you want to see how we paint furniture, check out our How to Paint Furniture post.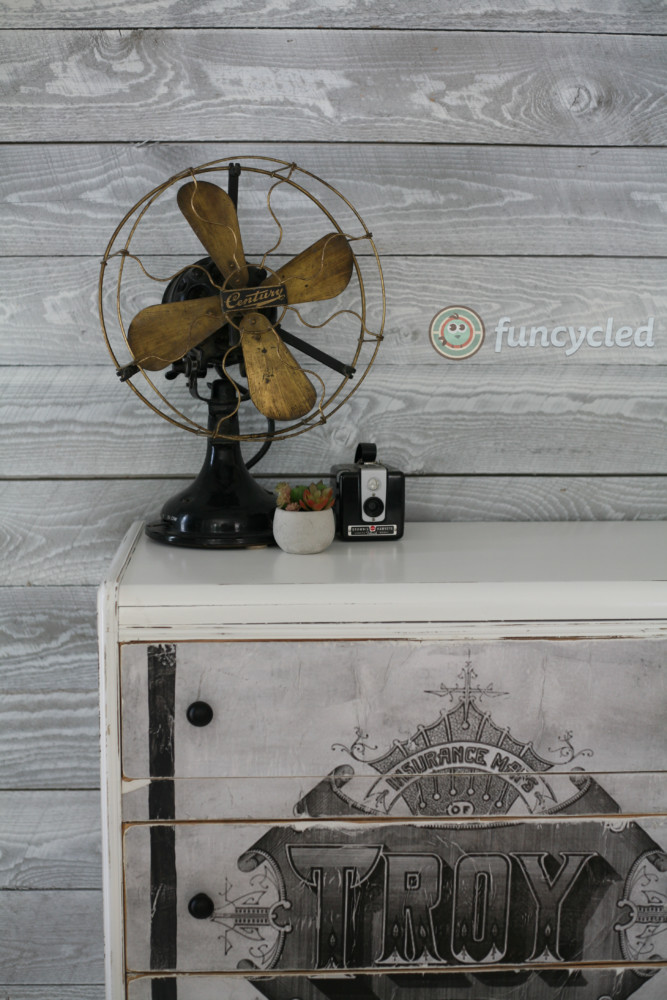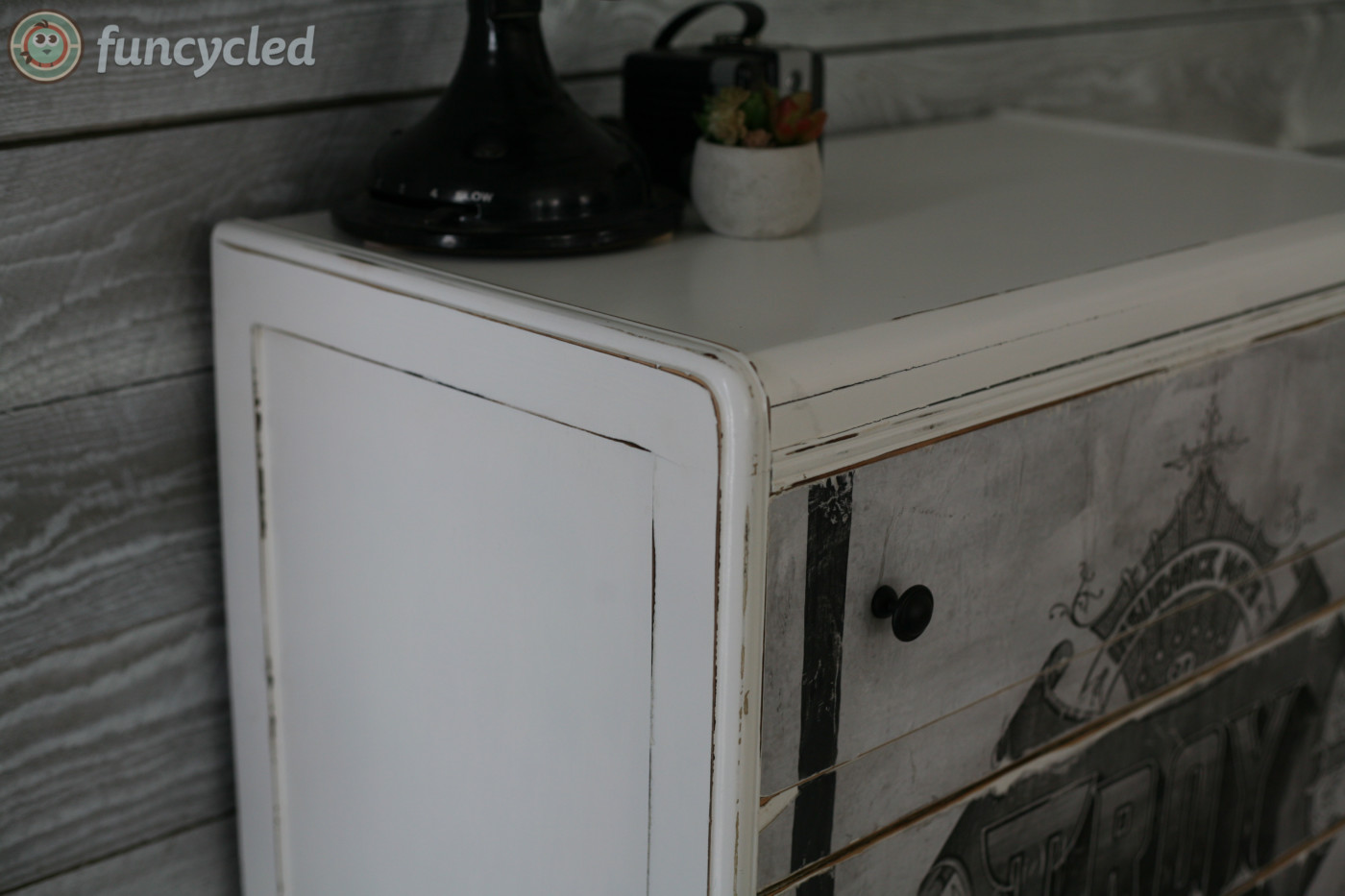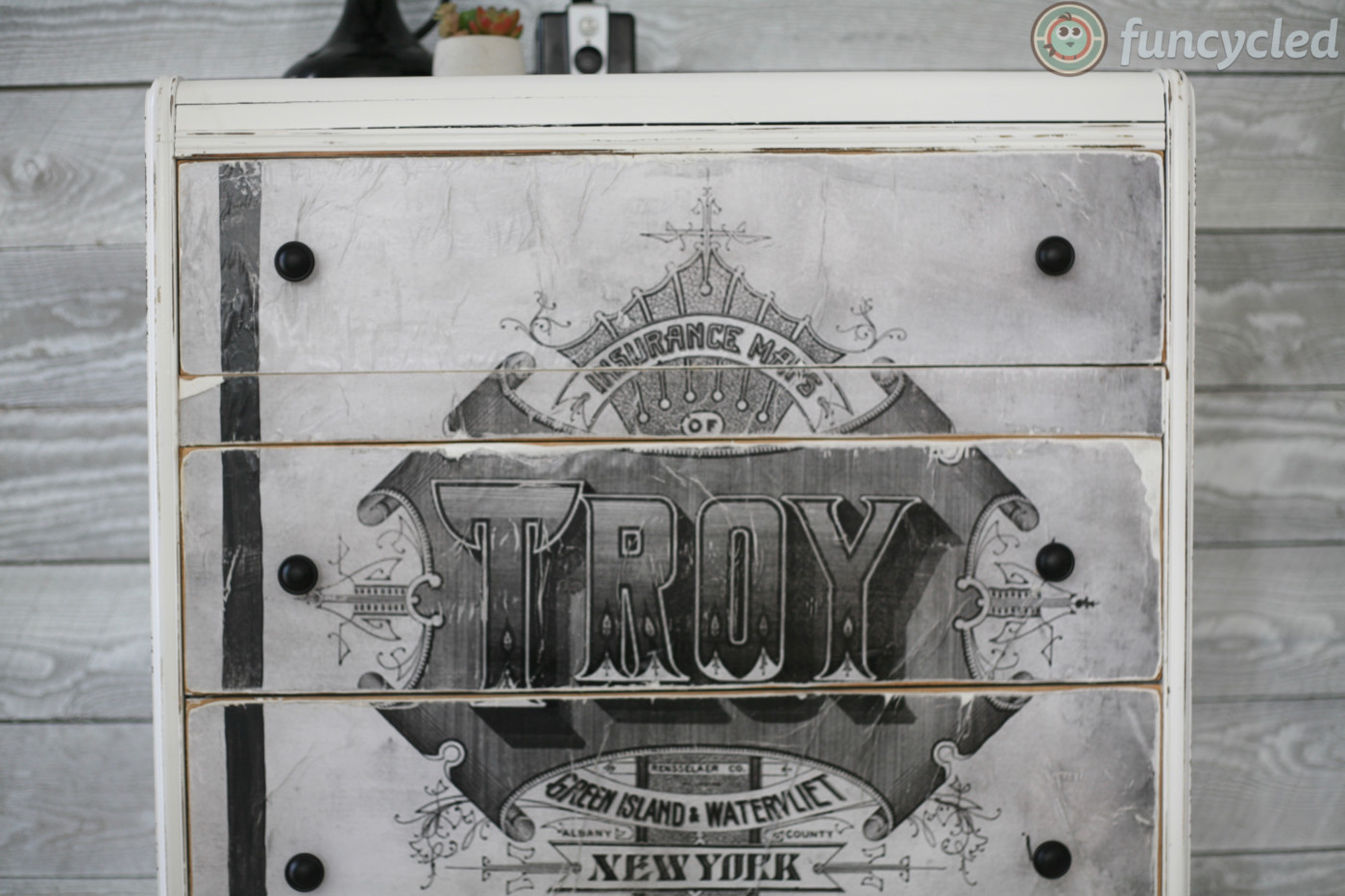 So cool, right?? This dresser is available to purchase and you can check out other new furniture for sale on our website here! If you'd like to purchase it, please use our Contact Us form or stop by our store at 272 River Street, Troy, NY. I also added quite a few other new pieces to the store!
There is a box at the top right of this page to enter your email address to receive notifications by email when I post something new on this blog. Please sign up today!
Happy FunCycling Friends,
Sarah ;)
If you like what you see, please like FunCycled's Facebook page to keep up to date on the newest finds, vote on colors and give your input on our creativity. Last but not least, let us customize a furniture piece for you. We create custom furniture and will deliver for customers in upstate NY and also ship throughout the US. Send us a note with what you would like using our contact page. Or buy something that we've already designed from our furniture for sale page.