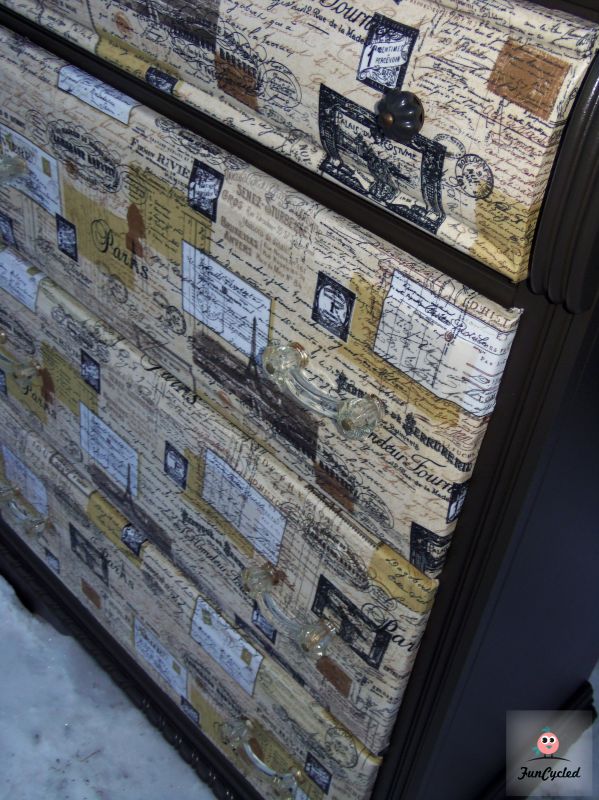 Happy New Year!!! I'm so thankful for all the changes that happened in 2012 and I'm even more excited about what's ahead in 2013! We were blessed in so many ways in 2012. Thank you for your support, positive feedback, and custom orders. Here's to new creations and more ways to give fun, new life to old, beat up furniture pieces this year.
If you are a fan of our Facebook page… you are by now, right?? If not, come join in on the fun! Well, if you are, you'll already know that I took the week of Christmas off from custom orders. I love custom orders but we've been so busy that I haven't had much time to create some pieces just for fun and try new techniques. This past week was so much fun for me and now I'm excited about getting back to our custom orders this week. If you see anything on our Upcoming Project page or have something sitting around your house, use our Contact Us form to get a quote to bring it back to life. :)
Time to share one of this week's projects.  Here are the before pictures of both pieces.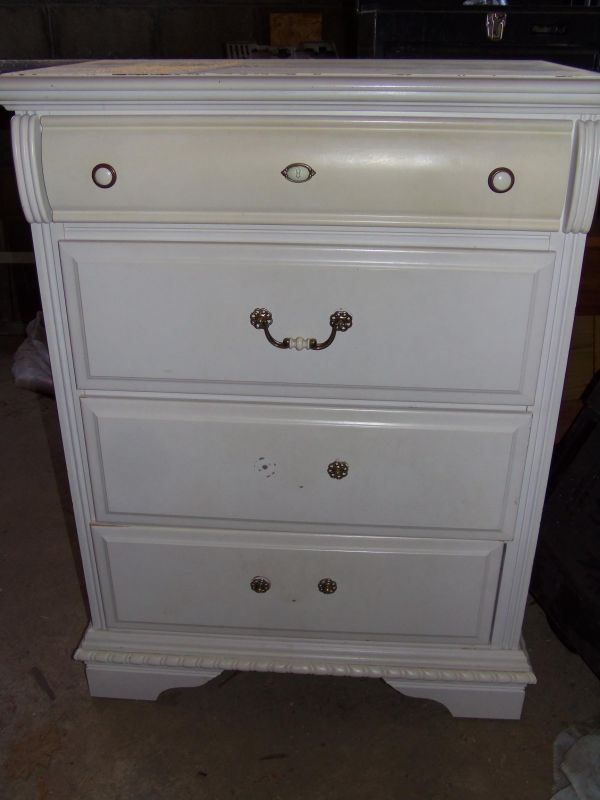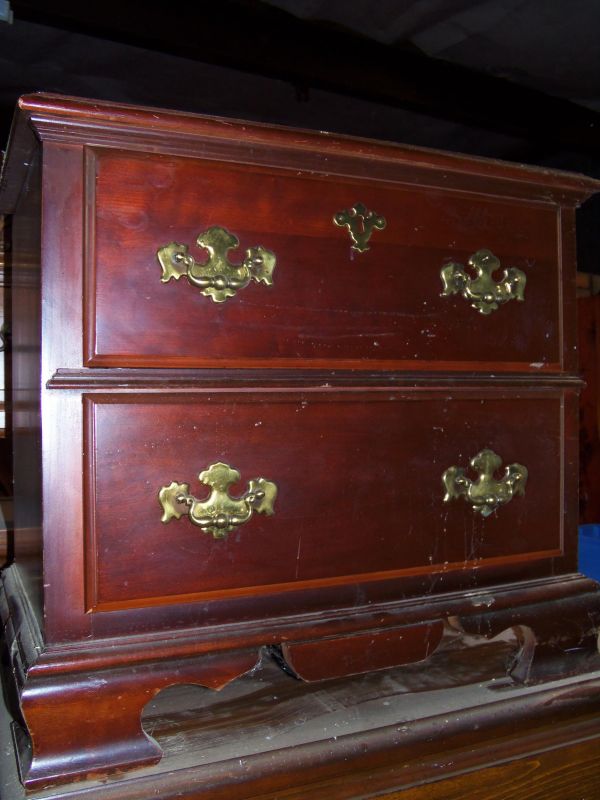 To see steps on how to repaint furniture yourself, see our post How To Paint Furniture. We painted the outside with a beautiful dark brown paint from Behr. Then, I bought this French court script fabric that I have been dying to put on the front of dresser drawers. So, I used a TON of mod podge… just cut the fabric to size, apply the mod podge on the fronts of the dresser drawers and then lay the fabric on top of it. Be sure to rub out any air pockets or wrinkles. Then, I put another layer of mod podge over the top of the fabric. I did a second coat of mod podge and then sealed it with a poly when I applied it to the paint as well. You'll probably have to trim the edges and I found that to be much easier after the mod podge had dried.
I also drilled new holes and applied these amazing antique glass knobs.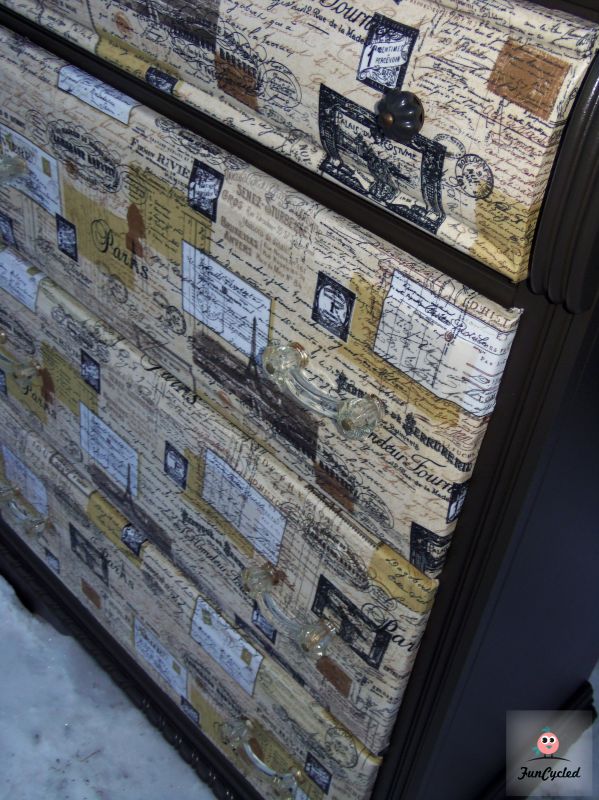 Are you ready for the after pictures?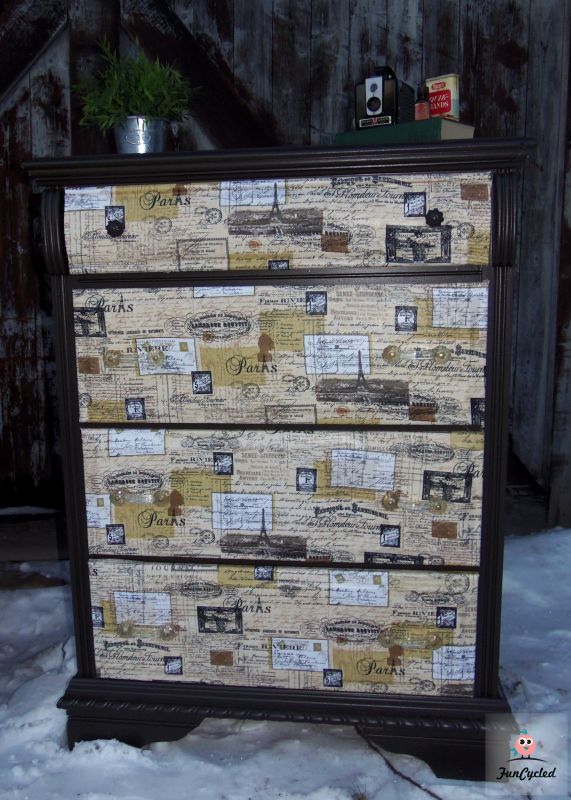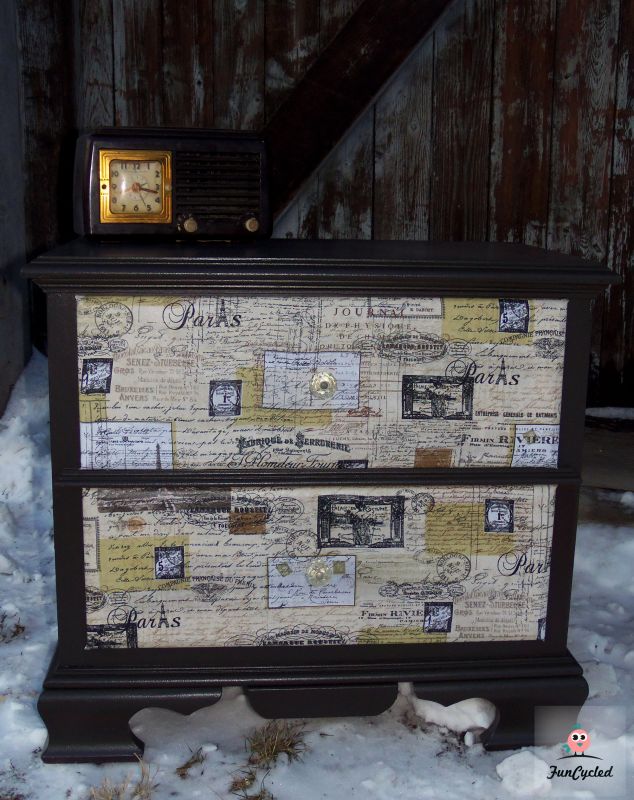 This set was just put up for sale on our website, be sure to check out our For Sale page to see if it's still available.
Have a great week and happy redesigns,
Sarah
PS- If you want to stay "in the know" please like our Facebook page: https://www.facebook.com/funcycled You'll see designs from the people who inspire me, be the first to know when new pieces are available, and just enjoy life with us! Get each of our new projects emailed to you when you enter your email address in the box at the top right side of this page.