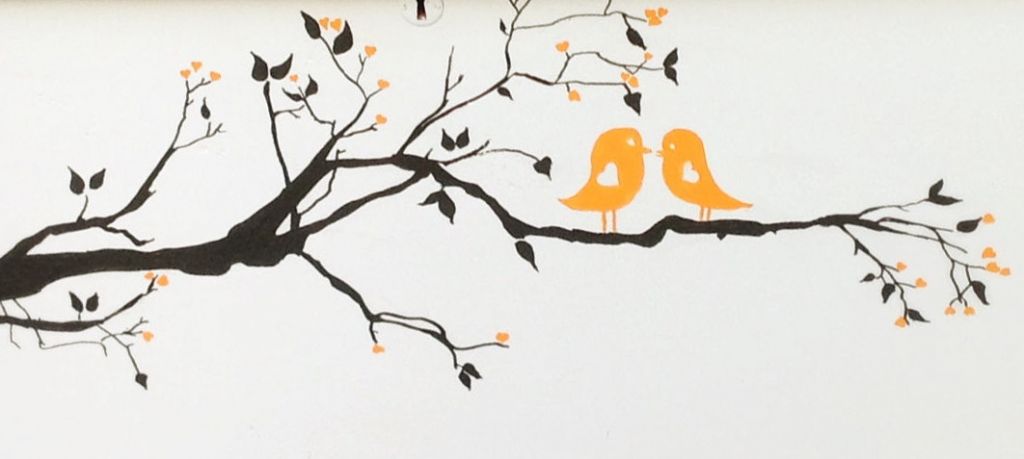 Merry Christmas Allie!!! This very special Tuesday's Treasures has been hard to keep from you… :) Demian called us from North Carolina asking if we could custom paint a piece for his wife, Allie, for Christmas. Allie follows our blog and enjoys the designs so he thought it would be a unique gift for her this Christmas. Allie loves the bird and tree design that we've done on other pieces, but her favorite color is orange so we wanted to incorporate that, too. Demian saw this cedar trunk on our Upcoming Projects page.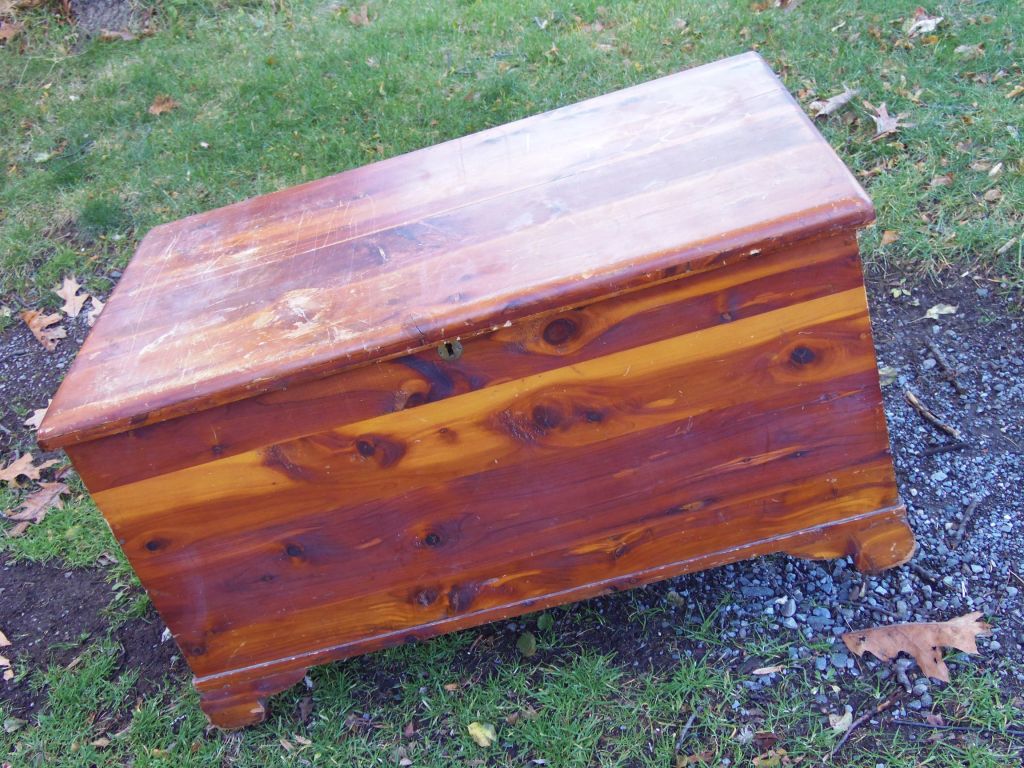 It was pretty beat up! There was a large crack in the top that I thought made it so the top would have to be replaced. Thankfully, my amazing hubby was able to repair the top. First I painted the base a beautiful Paper White that I bought from Benjamin Moore. I added a tiny bit of grey to make the white have a more grey/white hue. If you want to see how we paint furniture, see our post How to Paint Furniture.
After the base was painted grey and the top crack was repaired by gluing. clamping and sanding it. I stained the top ebony. I love how the ebony stained soaked into the cedar. Just perfect! I hand drew out the tree and birds with a pencil first and then painted in the lines. ;) I get asked quite a bit if I use a stencil for these pieces. The answer is no… I hand draw it out.
Are you ready for after picture??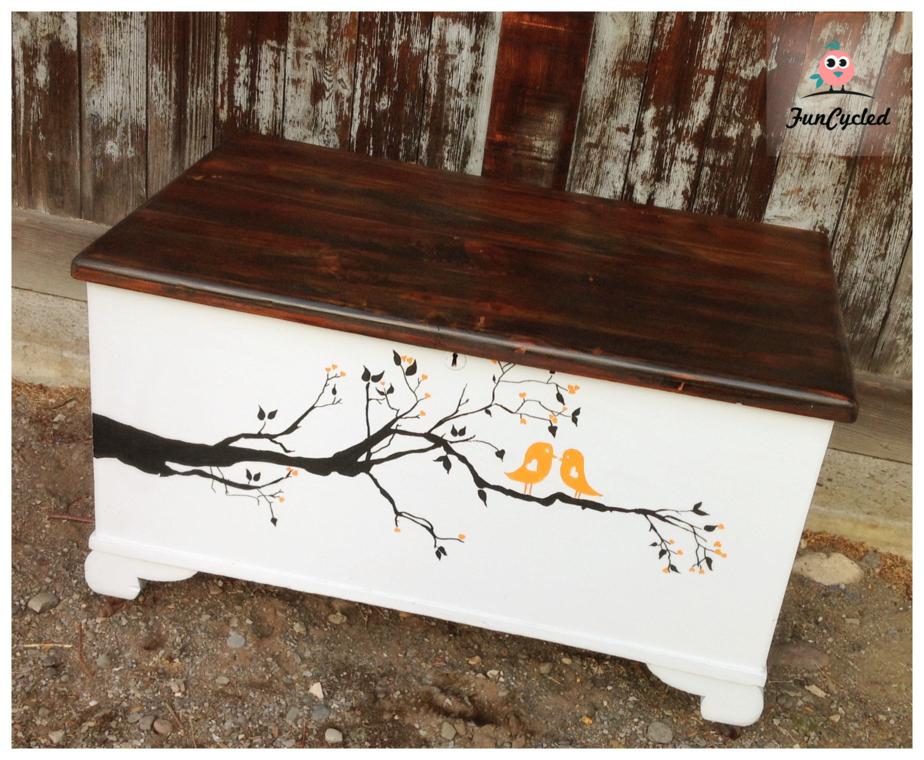 The orange leaves are actually up-side-down hearts and the bird wings are hearts. Nothing better for the two love birds in North Carolina!!! I told Demian that he wins the husband of the year award for this thoughtful present. Am I right ladies??? You know it's true!! How thoughtful. Demian also inspired my friend Kassy's husband to ask me to turn a boring old end table into this for her birthday.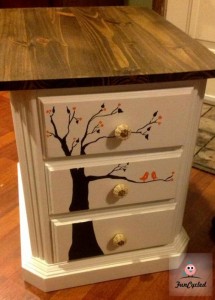 To all of our out of state blog followers, shipping this trunk to North Carolina was  actually very reasonable and the shipping process went great!! So, please don't be afraid to ask if you see something you would like customized for your home.
I hope you have a wonderful day planned with family, friends and delicious food. While you are all together enjoying this special day, remember to take time to thank God for His gift to us, our Savior, Jesus.  What a humble beginning, perfect life, horrific death, and amazing resurrection to celebrate! God did all of that for you and me. Even if this Christmas is different from years past or a lonely day, you can still celebrate the Savior.
From my family to yours, have a very Merry Christmas!!
Sarah