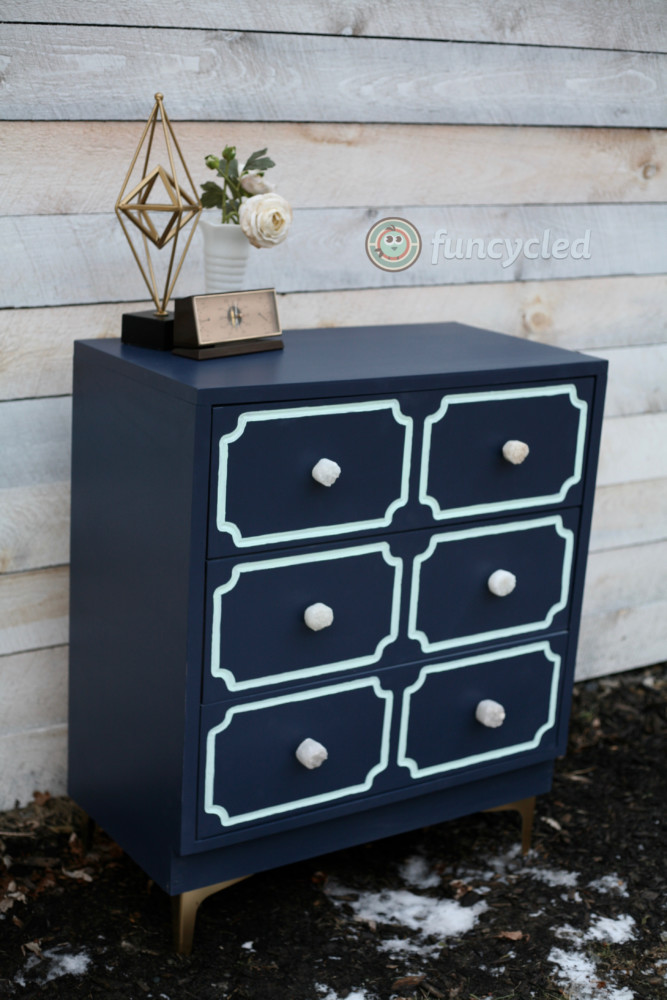 Hi Friends!
How's it going out there? I had a wonderful week that included a two day planning trip with my friend Alexis from Life in a Note. We each planned out our business goals for the year, prayed over them, talked it through together, and committed to encouraging each other along the way – month by month.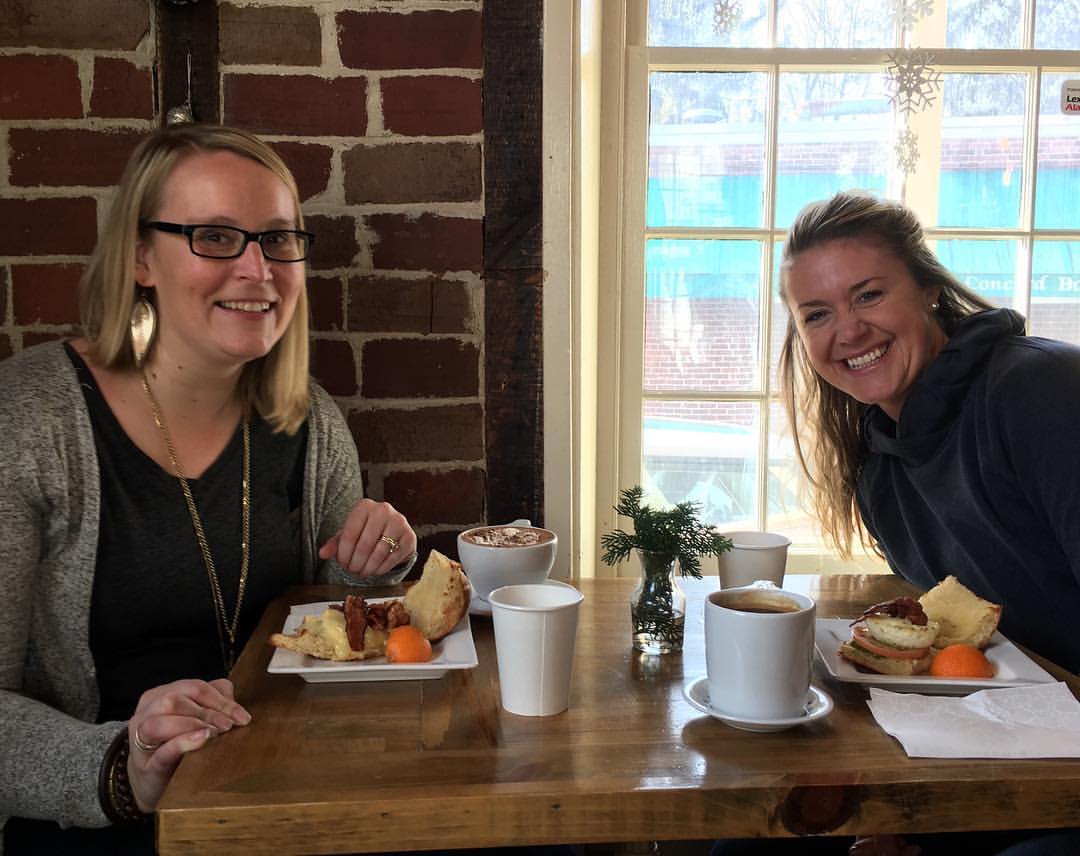 One of the exciting new plans is having workshops at our home. Reservations are required and room is limited so email to register today!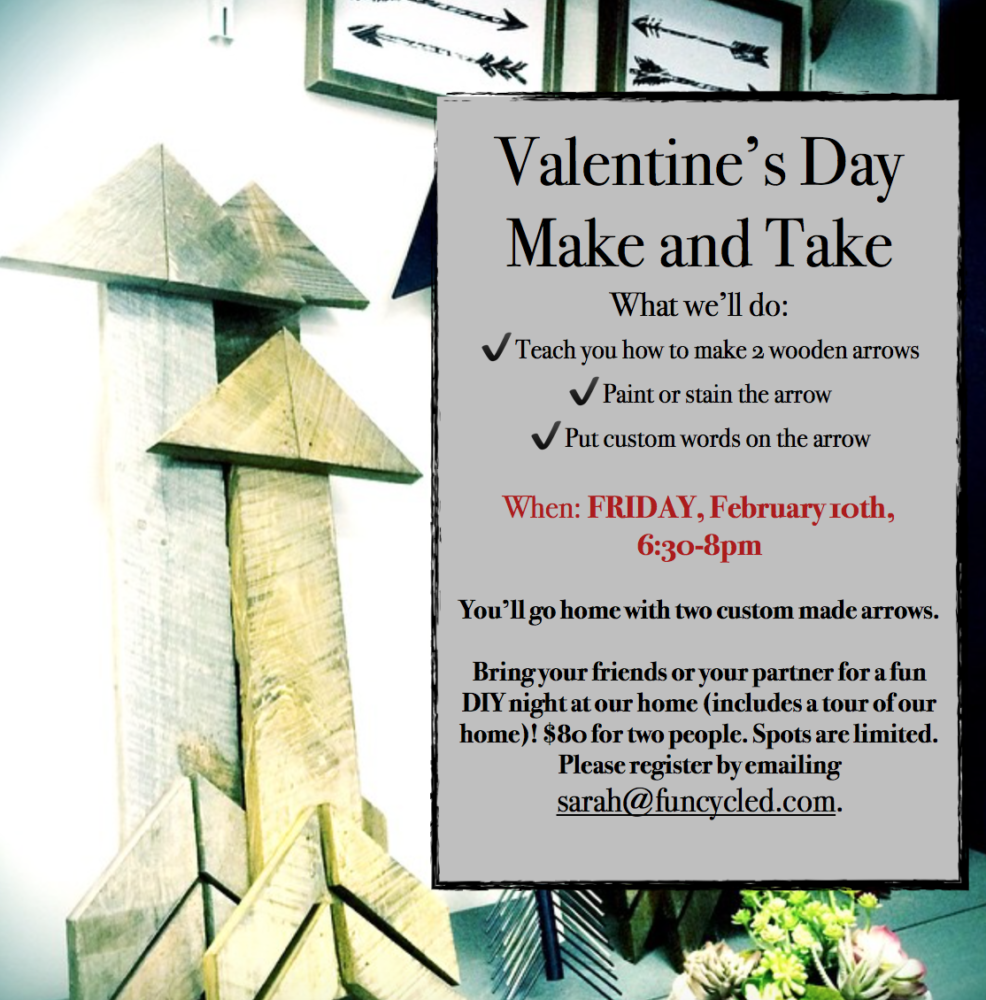 Furniture makeover time! Check out this cabinet that we picked up! I liked the lines but definitely felt like it needed a facelift. Ashley saw it on our Upcoming Projects page and asked us to repurpose it for her new home.
We painted it with Benjamin Moore's color Old Navy and hand painted the detailing with Benjamin Moore's Surf Green and then sprayed it with a protective clear coat. The hardware is from Hobby Lobby and the legs were ordered from Amazon. If you want to see how we paint furniture, check out our How to Paint Furniture post.
Ready for the after pictures?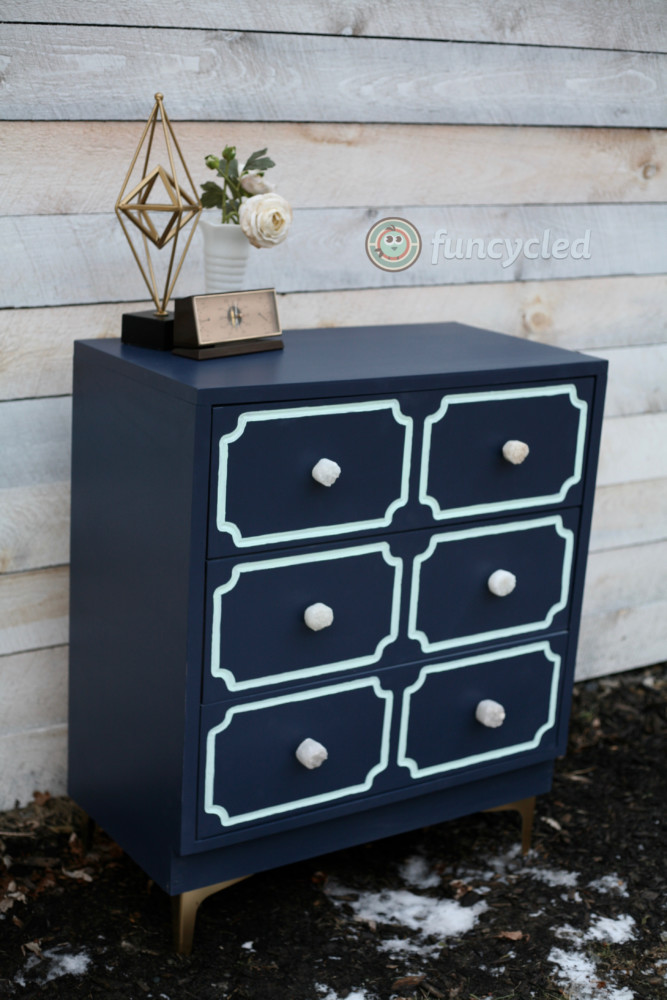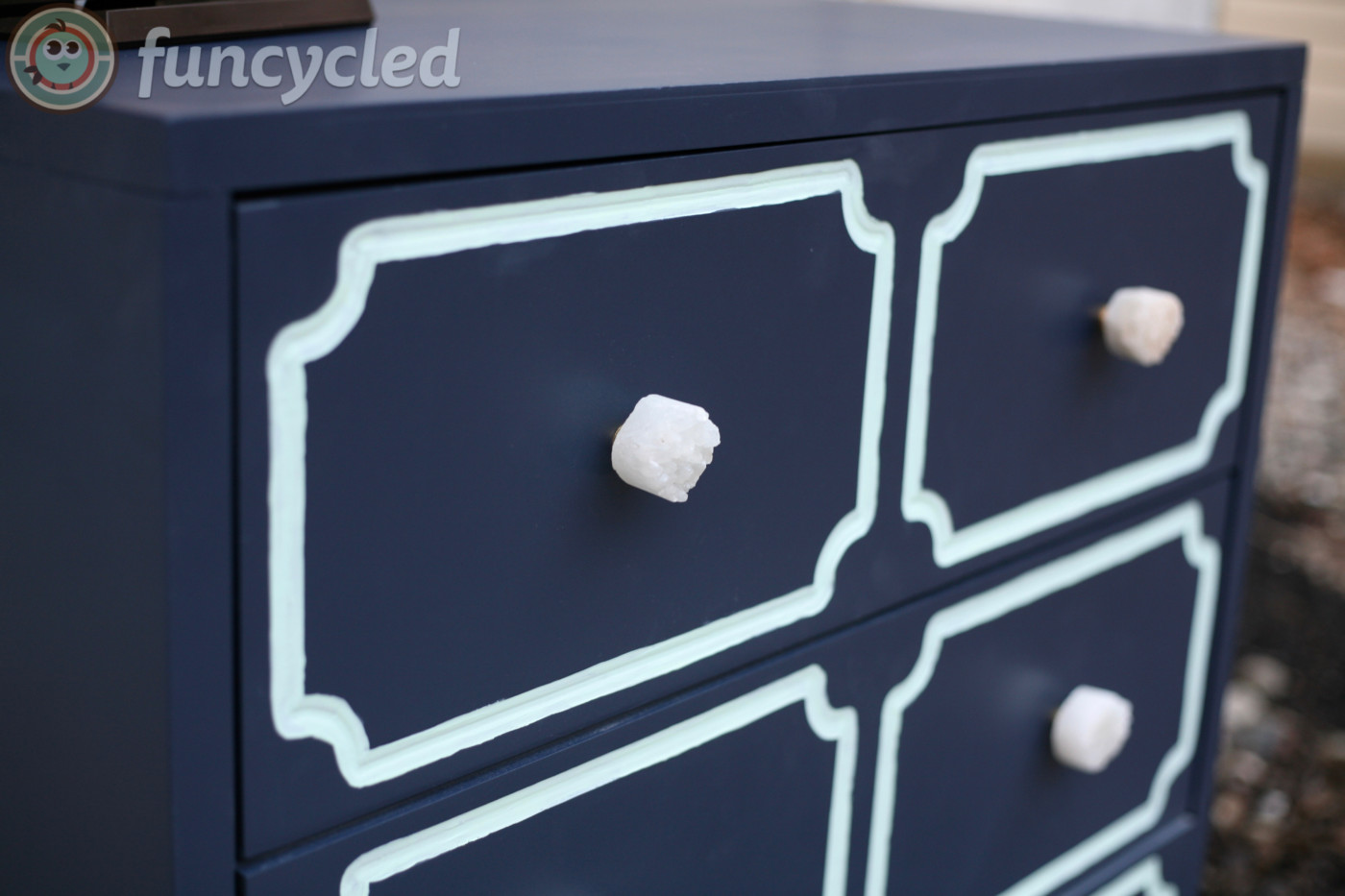 This cabinet was done as a custom order so it's not available to purchase. You can check out other new furniture for sale on our website here! If you'd like to purchase it, please use our Contact Us form or stop by our store at 272 River Street, Troy, NY. I also added quite a few other new pieces to the store!
There is a box at the top right of this page to enter your email address to receive notifications by email when I post something new on this blog. Please sign up today!
Happy FunCycling Friends,
Sarah ;)
If you like what you see, please like FunCycled's Facebook page to keep up to date on the newest finds, vote on colors and give your input on our creativity. Last but not least, let us customize a furniture piece for you. We create custom furniture and will deliver for customers in upstate NY and also ship throughout the US. Send us a note with what you would like using our contact page. Or buy something that we've already designed from our furniture for sale page.